Begin by Creating Relevant Content for Your Website
The Backbone of SEO: Keywords


Doing Keyword research
The goal of keyword research is to determine which keywords or phrases your prospective customers are using in the search engines that are relevant to the products or services that you provide.
It also gives you the intent of how people who need your products and services are searching online.
For one, it allows you to develop content specifically around what your target audience wants and needs.
Second, keyword research allows you to identify which keywords or keyphrases you need to target to obtain a market-share of people or searchers looking for those keywords in a given period of time.
For Example: If your business offers Gardening Services, your prospective customers won't be using "Gardening" or "Gardening Services" to search.
They will be using search phrases like: "Affordable Gardening Services", "Gardening Services Near Me", or "Best Gardening Services in [Location]".
From the results of your Keyword research, you can then determine which ones to target and focus on when creating content for relevant pages on your website. Which in turn, will be seen as relevant by the search engine's algorithm as well as the user who is searching for it.
What is important to note about keywords is that a website, as a whole, doesn't rank for keywords. It is the individual website's pages that do. Single pages rank for keywords, not whole websites.
This means for every search term you want to rank for, a dedicated page on your website should exist for it.
Optimize a page by adding genuinely informative content that educates, entertains, or intrigues your target audience based on a keyword that you want to rank for.
Beating your Competition: Long tail keywords
Long-tail keywords are three to four keyword phrases that are more specific and intentionally relevant to the product or service that you are offering.
These extensively specified searches convert more customers compared to generic or broad searches (often known as "head terms").
People who search using generic keywords are usually just browsing or researching before they buy.
However, people who search using long-tail (more specific) keyphrases are believably decided to buy something closely-relevant to their long-tail search.
A long-tail keyword identifies a searcher's buying intent, and it is logical to deduce from their long-tail keywords an increased likelihood that they're wanting or needing to purchase something in-conjunction with their long-tail searches.
Here are some examples of Long Tail Keywords:
Product or Service being Provided:
Veterinary Services

Main Keyword:
Pet Care
Long Tail Keywords:
Affordable pet care services
In-house pet care services
Pet care near me
Pet care clinic near me

In essence, multi-word or long-tail keywords are easier to rank for as these keywords usually have much lower competition in search engine page results and they also have far less search traffic compared with generic terms, or head-keywords.
Additionally, pages that already rank very well for head-keywords tend to already have a lot of well-placed backlinks from other relevant websites.
And if you're just starting to develop and optimize your content it is likely that you have little to no backlinks that link back to your page.
So chances of out-ranking other competitor pages that rank well for head-keywords are very slim.
Beginner-friendly keyword research tools
Here are a bunch of note-worthy keyword research tools that will set you up for success in your SEO journey.
Is a keyword research tool made by Google for planning Paid Ads inside their search-ads platform called Google Ads. It is very easy to use as you would only need to enter your product or service keyword into the search box and it will show you the most relevant results.
It not only shows keyword suggestions, it also shows you the monthly average searches as well as how that keyword trended in the past month.
In addition, it also shows mobile search volume in relation to total search volume. Very useful for businesses who also rely on mobile platforms for both awareness and conversions.
As mentioned above, Google Keyword Planner exists inside the Google Ads Console. This doesn't mean that you can gain access to the Keyword Planner only if you're running Google Ads.
All you have to do is create a Google Ads account for your website - which will be very useful in the future if you decide you want to run PPC campaigns.
PRO TIP:
---
Google Keyword Planner also provides insights on PPC Bid amounts. This information is not only useful for those running ads, it is also beneficial for organic SEO.
High bid costs means that a lot of advertisers are running ads on the same keywords. This means that even if you rank favorably as the Top 1-5 results in SERP, there's a very high chance that Google Ads will exist above your website in the ranking.
While Google's in-house tools like the Keyword Planner and Google Trends discussed previously provide accurate results, they mainly focus on one aspect of the SEO process. Hence the need for all-in-one or what I like to call "Swiss Army Knife" SEO Tools.
These tools provide insights on several fronts: Keyword analysis and suggestions, Domain checkers, and Website Audits among other things.
Moz Keyword Explorer is one of the best Swiss Army Knife SEO Tools available online. It provides you with insights on search volume, organic difficulty, and average Cost Per Click.
However, there are three factors that make it stand out among other SEO Tools: Context based Keyword Suggestions, Organic CTR, and Priority.
Context based Keyword Suggestions provide you with out of the box suggestions for your target keyword.
Let's say your focus keyword is 'weight loss'. Normal keyword suggestions (even Google's) would revolve around: 'Best weight loss techniques', 'weight loss exercises', and 'weight loss diet'.
In MOZ, see keyword suggestions like: 'How to burn fat quickly', 'best cardiovascular exercisesyou'll ', or even 'how to do burpees'.
Organic CTR shows you an estimate of how much clicks you could be getting if you target a certain keyword.
Priority takes several metrics into consideration like search volume, clicks, CTR, and average position to tell you which keywords you should prioritize first in content creation.
MOZ Keyword Explorer is Free to access for everyone. If you are a small business owner or manager taking care of a single website, then the features that come along with the free access would be sufficient for your needs.
However if you're scaling up your business or if you're serving the needs of multiple clients, then you would be needing the additional features that comes with upgrading to MOZ Pro.
Now that you have data on your focus keywords -and probably long string ones as well. The next tool we will recommend to you will take that to the next level.
Google Trends is another SEO tool made by google that adds the factor of time in your data. While average search volume may show you relative keyword performance per month based on how many users are searching for it, these numbers may not necessarily equate to how popular your focus keywords are at any given time. And that is where Google Trends comes in.
You may be thinking: "Okay, so this tool will show me when my focus keywords are popular during the year, or which seasons my keywords will be trending in searches."
You're right. But it does more than that. Google Trends allows you to do two things for your keyword research: Strengthen your website's content and expand your content topics' horizon.
The former is a bit of an obvious point: Knowing which of your focus keywords are popular and which are not in any given time will help you decide which to focus on and which ones need to improve.
Expanding the horizon of your content topics is how your web pages will shine. Let's say you own an electronics store selling computer parts. Knowing which season your potential customers tend to buy new computers is one thing.
Knowing why is another. School starting in a few months? Create content that will make your products relevant to the upcoming school year. E3 happening soon? Know which video games will be the next popular thing to gamers and create content revolving around it.
There's endless possibilities that will open up for your website content.
The best content strategy is not a one-size-fits-all plan for the articles, videos, or infographics that you will produce for your site. It is when your content fits the current trending topics for that given time or season.
If MOZ Keyword Explorer can be compared to a swiss army knife, KW Finder is a specialty tool. It does one thing and it does it best: keyword recommendations.
Before we go into features, we'd like to first discuss how intuitively user-friendly and beginner-friendly this tool is. Anyone, whether you are a beginner at SEO or a high level digital marketing expert would have an easy time navigating it's easy to use UI.
KWFinder is one of the best tools when it comes to finding precision Keyword suggestions for your site's content creation team.
What makes it special? Keyword opportunities. These are long-tail or question-based keywords that your competitors often fail to notice but has the potential to gain that much needed ranking for your web pages.
KWFinder does have a steep price for its premium services, though. But if you're a business that's looking to scale up, or an agency that caters to multiple clients? Then KWFinder is definitely a must have tool in your arsenal.
A friendly reminder, though: One of the important aspects that even SEO experts sometimes neglect is the fact that we are all following the same guidelines in terms of optimization processes. We're mostly looking at the same tools, at the same data, and making the same analysis and conclusions. We're all dancing to the same tune that Google is playing for us.
Being competitive in this growing SEO world in the digital space means doing something that others don't. However, if you find that innovation is too costly or is not in your capabilities right now, then do the next best thing: Do it better. And we'll show you how:
Targeting Search Intent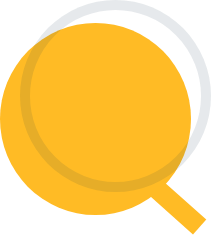 Gone were the days when content creators needed to strike the delicate balance between using robot language and making content that's engaging for human beings.
As we have previously established, SEO's goal is to place your product and services pages in front of your customers when they need it.
However, SEO only covers the beginning of your sales process, which is located at the top of your marketing funnel. SEO is just showing your storefront to customers who need them. The next step is having your customers recognize your storefront for what it is: The answer to what they need.
This is where Search Intent comes into play. Recent Google algorithm updates blurred the line between machine language and human language by teaching machines how humans form sentences, structure statements, and generally how humans search for an answer to their question.
To simplify: Search intent is the "Why" of your customer's search. It goes beyond keywords and queries and defines why a user searched for something.
In other words, why did the person make this search? Do they want to learn something? Are they looking to make a purchase? Or, are they looking for a particular website?
For example, a user searched for: Top PC Games in 2016.
Does this mean he wants to know what the top games were a couple of years ago? Is he looking for a specific game that was released in 2016? Probably not.
He probably has a dated rig and the only games that could run on it smoothly were games made back in 2016.
For Google, search intent is a paramount requirement for website owners who are aiming to rank their website. Their aim is to provide their users with the most relevant results to their queries.
They even stated it on their mission statement:

Determining an individual's intent for searching a keyword in Google is important for your SEO strategy. It will tell you how to better optimize a piece of content and relate it better to keyword queries.
When you know exactly why a user is searching for that particular keyword, you'll have the ability to tailor your website's content. This will ensure that your web pages, as a result to queries, better meet a user's need for information.
How Do You Identify Search Intent?
For starters, know your customers.
Who are your customers? How old are they? Which generation do they belong under? Where do they live? What language do they use? Where do they spend their time when they're online? Most importantly: What are they thinking about when they decide they need your product or service?
These are but a few questions that you will need to answer to establish search intent.
Then, organize the answer to these questions in Customer Personas. Once that is done, identifying how each persona is different in terms of how they search and why they put up queries in Google would be your next step.
You can now begin identifying focus keywords around each of your Customer's Personas. Expand these keywords through research and analysis, identify long tail keywords and queries, and create content that caters to each personas' search intent.
Sounds easy right? Well, we've only just begun. Now that you have your focus keywords at hand supported by search intent, it's time to pimp your website for SEO. Our next step?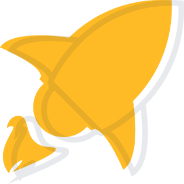 Optimizing your Website and its Pages
We mentioned earlier that relevance is very important for Google and that the algorithm must find that every aspect of your website is relevant to your customers search intent. This is the only way for your web pages to rank high in SERP.
However, SEO is not limited to content creation. Yes, content is where the most of your efforts to optimize your site will be spent. But there's more, equally important aspects.
The process of optimizing all these aspects, including content creation, is called On-page Optimization.
Because a clean home invites more guests in.
There are actually numerous steps and processes that you would need to cover for On-page Optimization. To make it easier, let's divide it into two main parts: Direct and Support
Direct Optimization
These are steps that revolve around your keywords and their search intent. Hence, the term Direct Optimization since these steps will directly impact your content.
Each of your website's pages have three main parts: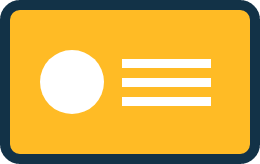 Representation
This covers aspects of how your content is seen by outside sources.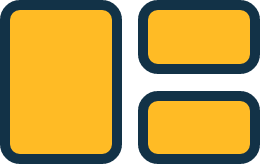 Structure
How your page's content is presented to readers, and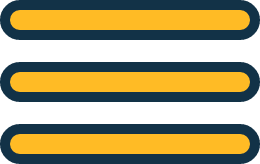 Body
The main chunk of your content.
Let's look at them one by one:
Representation
The first aspect of your content's representation is called the Metadata. Don't be intimidated by the term, it's parts are actually pretty straightforward.
One important thing you need to remember about the parts of Metadata is character limitations.
Exceeding the character count does not necessarily mean Google will penalize you.
However, the algorithm's spider would only 'read' up to a certain number of characters before moving on.
Also, it would render your page's title and description incomplete to the human reader. See example below:
Which, in essence is actually worse than being penalized by Google. Since it directly impacts your conversions and click through rates. You want your pages to be represented completely to your customers.
Let's look at each part closely:
Your Meta Title. This represents your page's content to users in SERP.
Like any good title, this is where your focus keywords backed by search intent should be located.
The character limit for Meta Titles varies depending on Google algorithm updates. It would be best to use a SERP Preview tool to make sure your Titles are within the character limitations.
Your Meta Description. This part of your Meta Data exists for conversions.
This is where you should put your best efforts in convincing your customers to click. Don't worry, the high number of allowed characters for this section will make sure that you can work towards that goal.
Google's algorithm does not necessarily take Meta Descriptions into account when scanning for SEO relevance, but the search engine does one thing that has critical impact to converting your impressions into clicks: It bold the keywords that your customer used to search on your Meta Description.
Further reinforcing the fact that this section is meant for conversions and not impressions.
Structure
If you've been on the internet long enough, then you probably know what a "wall of text" is and why everyone hates it. Well, now even Google's algorithm hates them.
Google's bots used to be completely okay with walls of text, back when they were only scanning for keywords en masse. However - and as we mentioned earlier, Google is moving their algorithm's direction towards understanding how humans 'read' words, sentences, and even paragraphs.
This is where your content's structure comes into play.
To keep this simple, let's use a real world example: A presentable, well thought out article would be divided into sections. In each of these sections are paragraphs that focus on one thought and then transitions to the next one. Finally: each section would have a header that gives an overview of what topic the section below it tackles.
The same principle is true for Google. Following the hierarchy of headers, from H1 to H6 is very important for the algorithm, but more importantly for your customers who are consuming the content as well.
By now you may be seeing a pattern: Google's Algorithm is moving away from just showing results or impressions, to presenting relevant content to its users.
Body of Your Content
Back in the day, there existed an SEO method that everyone was using to rank their pages easily. Content creators and copywriters used to do this at any chance they could get in order to 'appease' the search algorithm.
They didn't have a name for the method before. Now we do. We call that technique Keyword Stuffing.
You've probably seen examples of these (and probably still see them) on old, dated websites. Keyword Stuffing is the process of placing as many keywords as possible in a page, an article, the metadata, anywhere possible for that matter.
Here's what the results look like:
"We sell custom cigar humidors. Our custom cigar humidors are handmade. If you're thinking of buying a custom cigar humidor, please contact our custom cigar humidor specialists at custom.cigar.humidors@example.com."
Looks bad, right? Now imagine a whole page that has keywords stuffed on it. It's probably a page that you wouldn't last a minute on.
Keyword Stuffing is a thing of the past. Content creation now has a very simple rule.
Actually, it is very ironic that the part where most of your efforts for on-page optimization will be spent on has the simplest guideline: Create great content.
But how do you make great content? It's simple, really: Stop thinking about SEO for a while and think instead about your customer.
This is where you combine your keyword research, your customer's persona, and their search intent to create content that fulfills your websites role.
And your website's role in your business is not to rank high in Google or any search engine for that matter. Your website exists for your customers.
Support Optimization
These are steps that you need to take in order to reinforce your Direct Optimization efforts. They are very straightforward:
Your page URLS: Keep them short and direct to the point. Your URLs should represent what your page is all about
Internal Linking: The idea behind this is very simple. If you have content on your page that supports or reinforces a context on your new article, link that statement to that page. This does three things:
●Provides your reader additional content to read upon that would strengthen the context you are linking from (Which is the main purpose of internal linking.)
●If your reader is in need of further explanation on the context, they will stay on your website instead of leaving to go to another site
●Increases the authority of your page's articles since they are supporting and referencing each other
Alt Text for Images: Your images provide reinforcement to the ideas that you are presenting in your content. Google's algorithm sees the same purpose in your website's images. However, advanced as it may be, Google's bots have no eyes. They cannot scan images. So don't leave the images on your website with gibberish filenames. Tell them what it is, what it contains, or what it represents. You can do this through the images' alt text.
The next aspects of On Page SEO Optimization are a bit on the advanced side, but are definitely worth looking into and applying to your website's pages:
Schema Markup
Schema markup is a code that you install on your website to label or organize your content. It helps search engines understand your web page.
Schema is also referred to as 'structured data' In simple terms, it holds the hand of Google's spiderbot and tells it where to go first on your website's pages.
A website called Schema.org helps provide schema markup codes. Google's Understand How Structured Data Works is also a useful read for more information on the topic and how to implement it.
You can test your schema markup after you put in place by using Google's Structured Data Testing Tool.
Robots.txt
Robots.txt is a file used to instruct search engine bots whether they can or cannot crawl parts of a website. It follows the robots exclusion protocol (REP), a standard used by websites to regulate how web robots crawl a website.
The crawl instructions tells Google's spiderbot whether they are allowed to perform certain actions such as indexing, categorizing, and scanning your web pages for duplicate content in the process of 'crawling it'
Robots.txt is useful if you have orphan pages, or Landing Pages that you are looking to drive exclusive traffic to such as: opt-in opportunities or pages that exist in the middle of a sales funnel. Pages where customers driven by organic traffic would have incomplete intent, or lack of nurture that are part of the initial steps of your sales funnel.
The Sitemap File
A sitemap is a file that lists the individual pages on your website. To any visitor -whether it be a bot or a customer, your website is like a theme park. Your pages are the rides and the attractions. A sitemap is, well, a map that shows them which attraction they are actually looking for.
Having a sitemap enables search engines to crawl your website better because it tells search engines about your website's pages and content for them to aptly crawl your website. This helps in further improving your search results and traffic.
Your sitemap is useful to both users and search engines. Users prefer an HTML sitemap, while search engines prefer an sitemap in XML format.
There are different tools that can help you create an XML sitemap for your website. After creating one, you would then need to submit your sitemap to search engines. However, when creating sitemaps, it is worth reading through the sitemap protocol to ensure you are on the right path.
Now that we have the basics of On-page Optimization covered, let's make the process easier by giving you recommendations on tools that you could use for On-Page Optimization.
The Best Tools to help you in On-Page Optimization

SEOCrawler, from it's name is a website crawling tool. It's best feature: Their site auditor that allows you to:
Analyze page speed (more on this when we discuss Technical SEO)
Find duplicate meta titles and descriptions
Spot duplicate content on your website
Identify broken links that exist on your pages

From an organic ranking perspective, it's best to have unique, original content on your site.
Now, if you're the one creating content for your site then you can at least be sure of the integrity of the articles you are publishing. However, if you're a site owner who hires freelance content writers to make your articles, then there's a risk that Google may find duplicate content on your site.
Copyscape makes sure that you don't. Here's what it will do for you:
It checks your site for duplicate content that exists on other sites


It also shows you if other sites are copying your content so you can file a plagiarism claim
Copysentry then provides you with advanced protection by scanning the web daily or weekly and alerting you by email

Similar to MOZ, Ahrefs is another "Swiss Army Knife" that allows you to do different things in one platform. However, what earned Ahrefs a special mention in our article today are the unique features that it brings to the table when it comes to On-page Optimization.
Let's take a look:
Content Gap Tool - analyzes the keywords you use vs the ones your competitors use and provides you with unique opportunities for targeting keywords
Content Explorer - combine Google's Keyword Planner with Google Trends and this is what you'll get. It gives you insights on what content to publish at any given time which would be relevant not only to the current season but also current events.
Keyword Cannibalism Tool - this is a unique feature in that it actually tells you if two or more pages on your website is competing for the same keyword. This is very useful not just for ranking your pages separately, but also expanding your site's scope of relevance
Ahref's Toolbar - a very useful tool for when you find yourself doing content research, or just looking for inspiration for your the next article you will be publishing. Provides you with vital SEO metrics in SERPs while you're browsing. Only available on Google Chrome and Mozilla Firefox browsers.