Local Mini Sites
Push local link juice, relevance, co-occurence, and co-citations to your client's website with these Local Mini Sites backed by locally themed tier 2's.

Infographic Creation and Distribution Service
We build backlinks and unstructured citations with infographics. You don't need to burn your clients entire monthly budget just to get a good looking infographic, try us instead!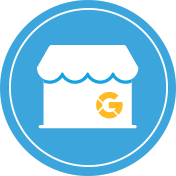 GMB Premium Posts
Inactive GMB? This service delivers a variety of posts to keep your clients Google My Business profile active, 4 times per week! Check out our latest results and samples on the sales page.