On-page SEO Best Practices: An Overview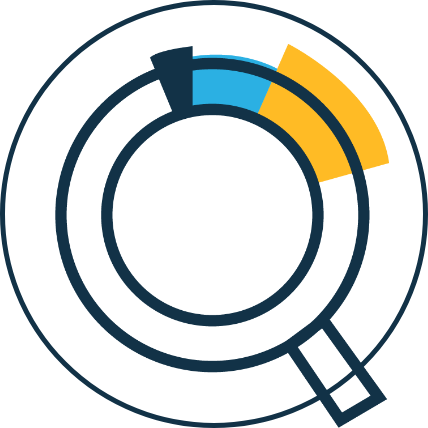 There's a lot to know about technical onpage SEO, more than the scope of this guide. But let me use the next few paragraphs to give you a surface level understanding of what it is and how to approach it.
In order to explain SEO to my uninitiated clients, I usually begin by telling them that they should always look at their business' website the same way they look at a brick-and-mortar store.
Who knew that statement would be more relevant after Google's recent algorithm updates in 2020?
Let's say you just established a local business. Before you begin telling your potential customers about your business, or invite them to your store, you would need to make sure that your location is ready..
On-page optimization is done with the same mindset: Preparing your website so it can receive your customers properly.
That means a number of different things:
Making sure your website's headline and description clearly represents what your business is all about.
Reaching the right customers that would have a need for the products you sell or the services you provide. This is done by making your website's content relevant to your target audience and targeting the keywords they use to search.
Making sure that everything your visitors see on your website: the copy, images, videos, or buttons; are strategically placed with one goal in mind: converting you visitors into customers. Creating a user experience centered around conversion will help.
Minimizing traffic loss due to poor customer experience or checkout friction. Did your visitors get bored? Did they have trouble finding what they were looking for or checking out?
Setting these guidelines as goals will make sure that your website is more than just an online brochure… but a very profitable tool for your business.
Always keep in mind that your business, and website your website in extension, exists for your customers. Prioritizing your customers will make SEO fall into place naturally.
Now that we have your objectives defined, we can begin on-page optimization.
Our first step: Know what we're dealing with.
And we do that with a website SEO audit.
The SEO Auditing Process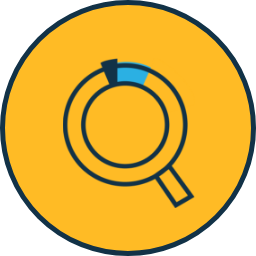 To deal with any problem, we first need to identify what it is. For SEO, that means doing an audit of your website so we can clearly know what gaps or issues we're dealing with.
Doing an SEO audit will also show you critical errors that you need to address immediately. This is important because your website may have issues that are lowering your chances of getting ranked well with search engines.
That said, here are the four important insights you need to think about when doing an audit for any site:
Internal Analysis:


Covers the different aspects that affect the ranking factors of your website which you could address with on-page optimization efforts. This would give you insights on:
General Content Issues
Individual Page Issues
Internal linking
Competitor Analysis and Keyword Insights:
How are your competitors doing with their SEO? And what are they doing to achieve their current rankings? You can use this kind of information as a comparison for your website's performance.
External Backlink Analysis:


A personal favorite. Backlink analysis will tell you what kind of links you're getting and from where. What kind of links you have so far compared with who links to your competitor can usually give you a pretty good game plan on what links to get next.
Technical Analysis:


Covers very important factors that affect the experience of your website's visitors. This will show you insights on:
Your website's speed
How accessible it is
How viable your web pages are for indexing
If you're new to SEO, doing an SEO site audit manually can seem like a daunting process. The good news is, there's tools online that can help you with just a few clicks.
Let's look at a few.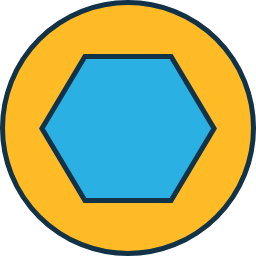 Our Top 3 Recommended Tools for doing SEO Audit

Our first recommendation is the ultra-powerful SEMRush Site Audit tool. It comes with the following features:
---
Allows you to check and monitor your website's overall SEO health
---
Gives you a ranked list of SEO Issues so you'll know which ones to prioritize first
---
Track the progress of your SEO Optimization efforts
---
Make sure your site is secure by having your HTTPS protocols checked
---
Identify all possible AMP implementation issues


Check your site's health with our SEO analysis tool
Conducting an SEO-evaluation might seem a time-consuming job. But if you use the right tools, finding and fixing on-site errors can be carried out in an effective and fast way. with the SEMrush Site Audit tool, you can perform a comprehensive technical SEO audit at high speed!
Analyzing your website with the SEMrush SEO audit tool's reports helps you make it more accessible for search engine robots. It also helps you ensure a positive User Experience. To conduct an SEO-test with SEMrush Site Audit reports, set up an audit campaign, and you will be able to:
✓

Optimize your internal and external links;

✓

Add tags where they are missing;

✓

Make titles, meta descriptions, and other HTML tags unique and comprehensible for users and search engines;

✓

Correct broken images and provide them all with an alt attribute;

✓

Detect and erase error pages;

✓

Find duplicate content page;

✓

And fix other problems blocking your SEO progress!
You can crawl your website at any time to get reports with the most fresh results. Just make sure not to exceed your crawled pages limit!

Niel is one of those SEO Gurus who equips digital marketers with the tools that we need for our trade. His SEO Analysis tool is one of these tools.
What makes it special is how beginner friendly it is as it's very easy to use. All you need is input your website's URL and you're good to go.
One nice perk is the analysis tool also gives step by step instructions on how you can fix each issue that it finds for you. These instructions are in the form of easily-digestible video tutorials, making them a good choice for beginners in the field of SEO.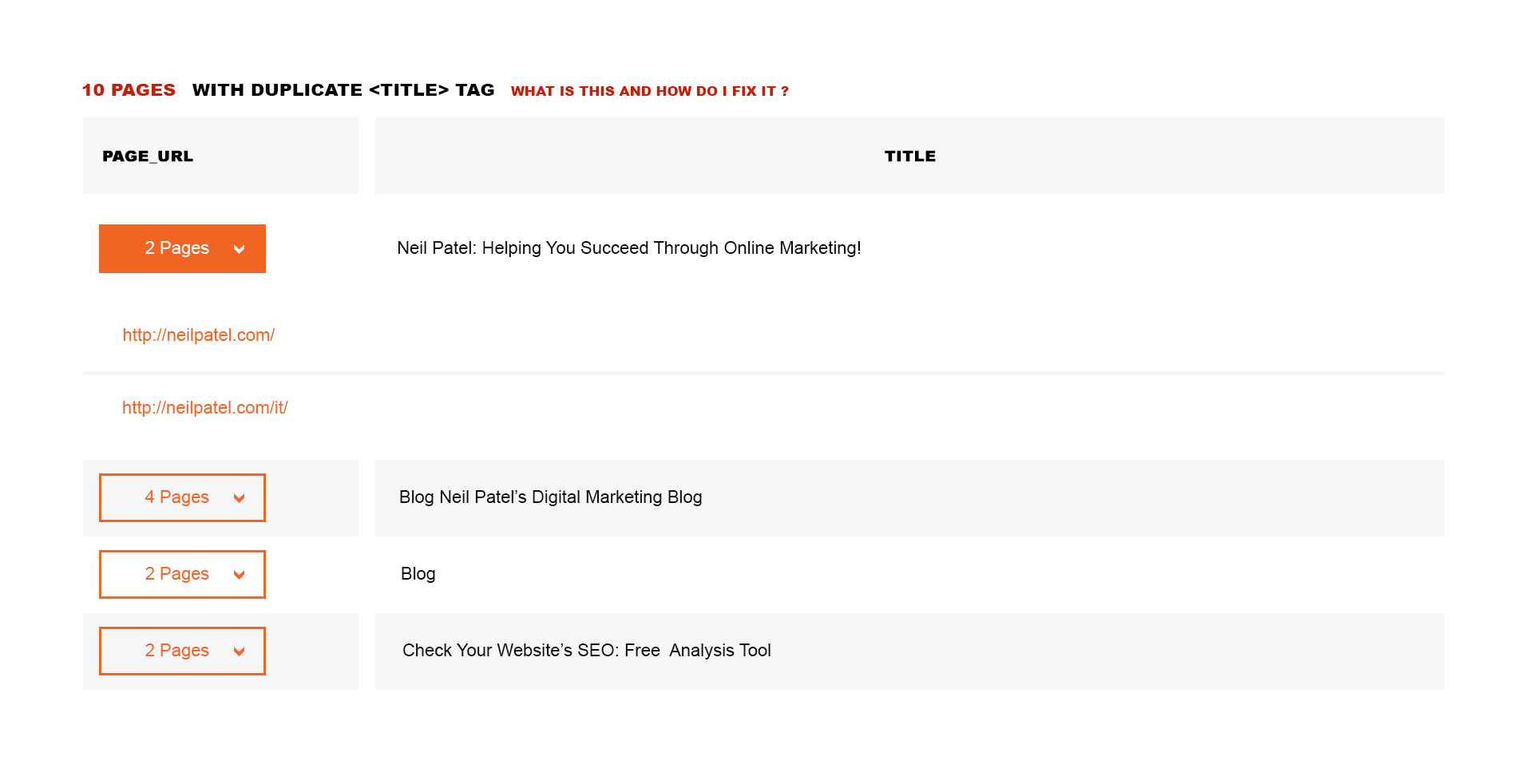 Woorank is also an amazing SEO auditing tool that you could use to analyze your website.
It provides specific and actionable insights on your site's on-page and off-page SEO, identifies broken links your pages may have, gives you information on the quality of your backlinks, as well as find defective web pages.
Woorank will then give you recommendations on how to improve your website's impressions and average position in SERP.
This tool also allows you to download your audit reports in PDF format.
You'll also find these reports very comprehensive and easy to use, and will definitely help you in fixing your website's issues.
---
Alright, we've identified the gaps that we need to address to optimize your website. We now know in which aspects you're lacking, and in which ones you are doing great in terms of SEO.
Our next step: Address how to get your web pages in front of your customers by finding out how they search in Google.
Keyword Research in 2020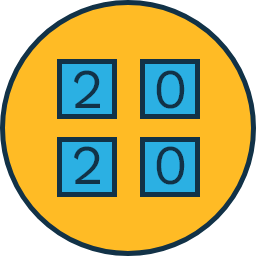 Most self-help articles online would introduce keyword research to you in technical terms and provide you with the numerous benefits you'll gain when you undertake this process.
That's all and good, but why do we need to do keyword research? What makes it effective in the first place?
And more importantly, how does it help my website gain customers?
The answer to that question is incredibly simple: The products that you sell and the services you provide are the answers that your customers are seeking.
All that's left is for us to figure out:
What their questions are and,
How do they ask their questions
That right there is the real purpose of keyword research.
It sounds simple, yes. But most of the time you'll find it harder to figure out what the questions are rather than finding the answers for them.
That's because different people also have different and oftentimes distinct ways of asking their questions.
It's up to us to identify what makes their questions and the way they ask them different.
Here's how we do that.
Creating Personas for your Customers
Customer Personas are semi-fictional characters that represent the distinct difference of your website's visitors. I used the term semi-fictional because even though we'll be conceptualizing their characteristics and defining their traits, your actual customers are still real human beings.
This means that while we can categorize them based on their buying habits for example, there's a fair chance that our perception of them would not be 100% accurate. Because each human being is unique, just like everyone else.
Now in order to begin creating our customers' personas, we first need to define the following demographics:








Depending on the nature of the products or services you provide, you may only require information on some of them, or you may need to know all of them.
Our next step is to organize them into groups based on the biggest demographic they belong under. Three to five groups should be enough to cover the majority of your customers while remaining small enough to also be specific.
There are tons of templates available online and they include anywhere from general data to vital information that would provide you deeper insights on your customers and how they think.
Here's a sample of a customer persona template: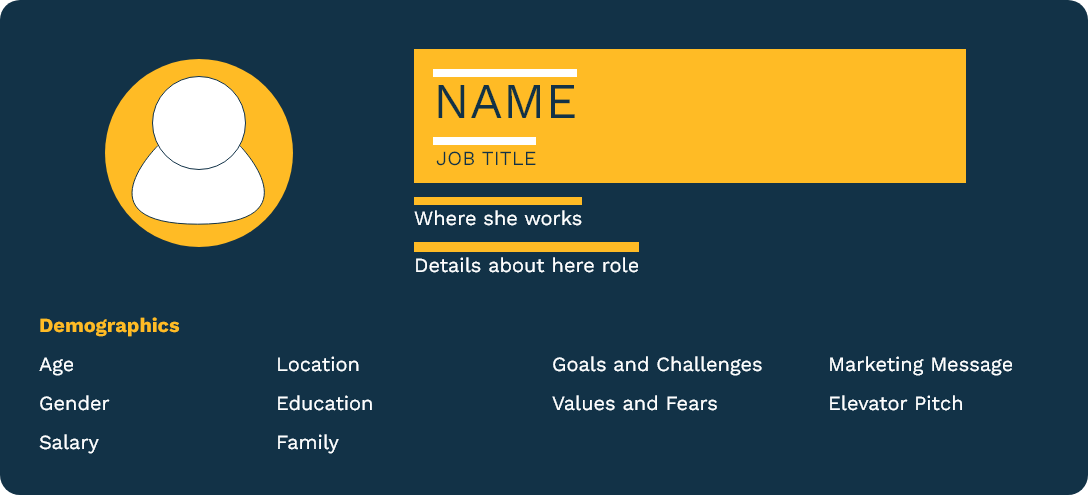 Now you know what to look for, it's time to fill in the details so your Customers Personas can start taking shape.
There are numerous different sources of information about your customers, from small details we tend to overlook when we check out our site's statistics to organic engagements from real-life consumers in our social media pages.
When looking for information related to your customers' personas, it's better to cast a wide net.
Here are three of the best places where you could find these valuable insights:
Your Website's Analytics
Let's use Google Analytics for this example since most of you probably use the same web analytics service.
On the left-hand sidebar, you'll find the Audience tab. This will give you relevant information about your target audience like age, gender, interests, and geographical location.
You can also check if they used their mobile phones or their computers to visit your site, among other minute details that will provide more insights about your audience.
More importantly, the data you gather here is essential to creating actionable customer personas as they reveal the actual intent that led your audience to your website as well as how they got there.
Social Media Research
I mentioned this offhand earlier, but Social Media channels can be very potent sources of organic real-life data about your customers.
Look for customers asking questions on your social networking pages like Facebook, Twitter, or those commenting on your videos on Youtube.
Take it one step further and check out your competitors' social media channels as well.
These are very valuable insights which will determine how accurate your customers are represented in the profiles you are creating.
Ask Your Audience
Your customers know themselves better than anyone. So why not gain the information directly from your customers by asking them directly?
Surveys can reveal deep insights into your customers since you can ask the questions that really matter to you and your business. This can also be an opportunity for you to identify pain points that resonate the most with them.
However, you would need to make your survey worth their time. And this is where you'll be needing your creative juices.
You can either make it fun for them by integrating it into a quiz or you can incentivize the process by giving them a freebie in return for answering your survey.
The freebies don't even need to be expensive. A free downloadable pdf or a free short course that you can afford to provide to them in exchange for spending their time would go a long way.
It could also be a good opportunity to build your brand's relationship with your customers. Now that's a huge plus for your business!
Here's what your Customer Personas would probably look like once you're done: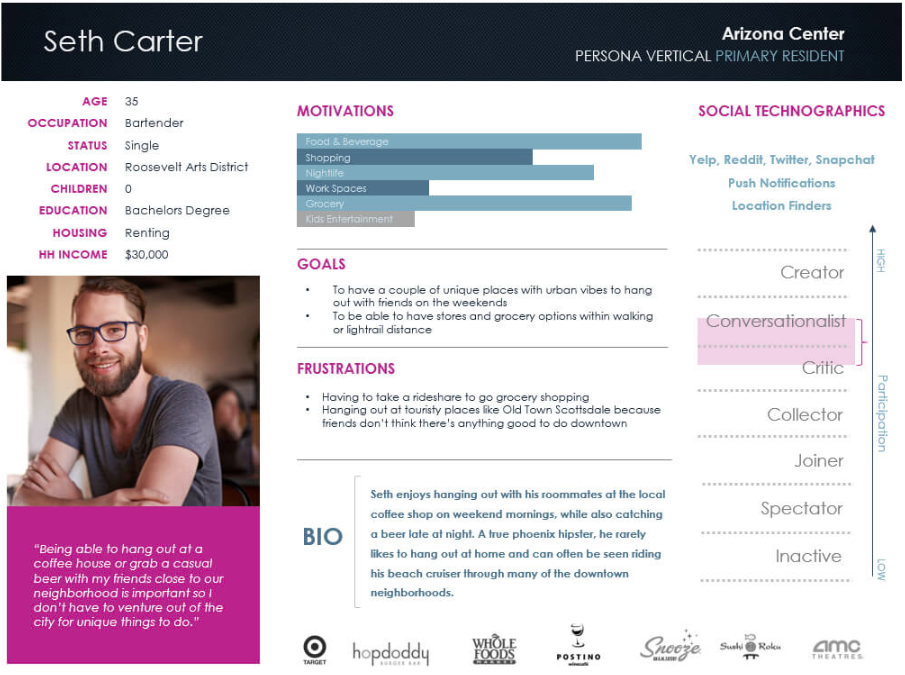 Image Source: Zion and Zion https://www.zionandzion.com/consumer-experience-stereotypes-personas-and-demographics/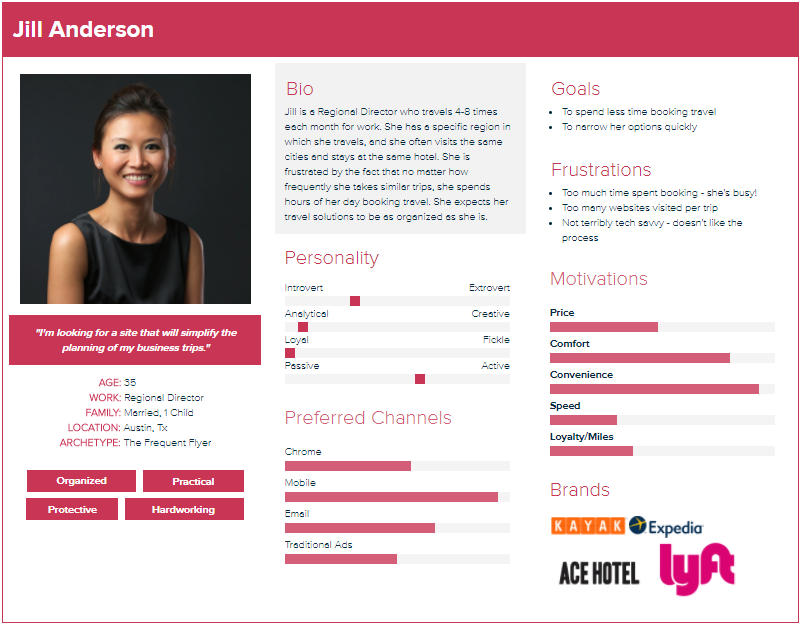 Image Source: Neil Patel https://neilpatel.com/wp-content/uploads/2017/09/pasted-image-0-1391.png
Alright, you now have a clear idea on who your customers are and what's important to them.
Now we put that knowledge to good use.
Finding Topics that Matters to your Customers
Thanks to the recent updates in Google's algorithm, you can now focus on doing this more than considering your target keywords for SEO.
Since the focus is now on addressing your customers' queries directly and accurately, the detailed insights you have gained from your customer personas will help you narrow down on your content creation strategies.
You can also pick different topics that are specific to the needs and pain points of each of your customer personas.
Placing this at the top of your priority will make sure that you're not just meeting the needs of your customers by targeting their search intent, you'll also be appeasing Google's algorithm which would result in higher rankings for your focus pages.
It would also make it easier for you to find your keywords using research tools available online since you already have a starting point.
There is one problem though:
---
Your competitors in the same industry are all focusing on the same keywords, looking at the same customer personas, and using the same keyword research tools.
Now there's only one solution for that:
---
You need to evolve your research and determine which keywords aren't being targeted by your competitors.
Finding Untapped Keywords
It goes without saying that the success of your optimization efforts relies mostly on the keywords you are targeting.
With most of us using the same tools, it is to be expected that we'll be getting the same results as other businesses in the same industry targeting the same audience.
No matter how powerful the keyword research tool we are using is, logic dictates that we're all looking at the same thing.
Even our keyword research tools recognize this fact and show it to us as keyword difficulty ratings.
This is the very reason why you shouldn't take keyword research for granted. It's not enough to get the best results in terms of monthly search volume. You need to take it to the next level and thoroughly analyze your customers' search intent and how they translate it into queries.
Do this, and you'll find yourself looking at hidden keyword gems that haven't been discovered by your competition.
Here are several ways for you to find these keywords:
Use your Customer Personas to get inside your target audiences' heads.
Then gather your team and have brainstorming sessions with them. This would give you fresh insights and make sure you don't miss any essential details that would help you in determining your focus keywords.
Take out your Survey Results and view your customers' raw answers.
Most of the time, we only look at the analyzed summary of the surveys we conduct. For the purpose of finding untapped keywords, look at the actual responses from your customers and examine how they structured their answers closely.
Cast your nets wide on User Generated Content sites and communities.
Also known as UGC sites, these online hubs are a very abundant source of untapped keywords for your industry. What makes it a very potent source for your keyword research is the fact that these are the places online that people go to when they can't find the exact answer to their questions.
Here are several examples of UGC sites:
Quora
Reddit
Wikipedia
Entity Explorer
Google Related Keywords
Google Suggest
Scanning Social Networking Sites.
Specifically pages and communities in your industry, niche, and sphere of influence. Focus your attention on comments and reactions. Both of these actions in social media are highly indicative of engagement levels because they are organic reactions from your customers.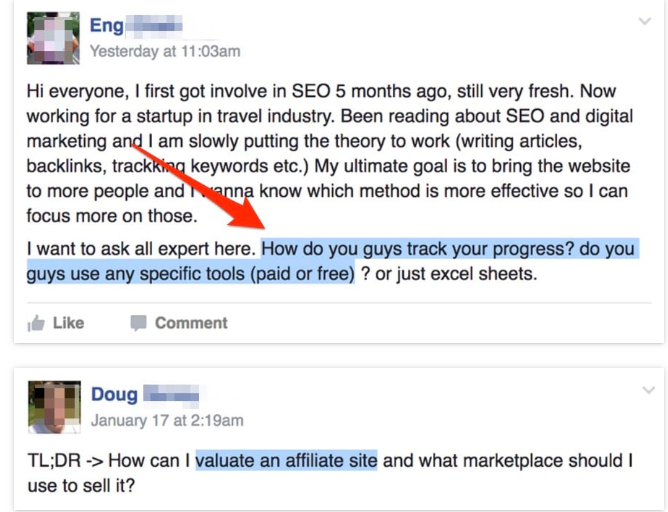 Plus, when people post on social media, they rarely edit their answers. This means you're getting insights on the way your customers 'talk' in real life.
It is also one of the places where people go to ask questions when they can't find their answers online.
Checkpoint Time!
At this point of your keyword research, you would already have the following:
Clear insights on your customers' identities, their needs, and their pain points categorized by the different personas they represent
A clear idea of the topics that matter to them and an overhead content strategy
Focus keywords that reflect your customers search intent and at the same time, flies under your competitors' radar.
Our next steps would now revolve around analyzing the keywords you have chosen to focus on to determine if they are worth banking your whole content strategy on.
Let's start with your keyword's search volume.
Analyzing Monthly Search Volume
In a nutshell, we use search volume to determine how many times a keyword appears in searches on a monthly average.
However, it's when you combine them with other metrics that it starts providing you insights that's valuable to your keyword research.
Here are several keyword conditions you need to look out for that relates to its search volume:
High Volume, High Competition.
These are keywords that need a lot of effort before you could rank. But you already know that, so why bother mentioning it?
Well that's because a lot of digital marketers take the meaning of the word 'effort' in SEO for granted. Oftentimes, this leads to your website missing out on opportunities that you didn't grab since it's 'too difficult'.
Let's go straight to the point here: If you're trying to rank for a keyword with high search volume, analyze your competition's SEO first.
Ask these questions: What do your competitors have in their arsenal? Do you have something better? Can you go toe to toe with them?
Considering these factors first before you give up may allow you to rank for high volume keywords.
Low Volume, Low Competition.
There are two possibilities at play here: You're either dealing with snowflake keywords (keywords that appear in searches very rarely) or you're looking at a long tail keyword.
Comparing the two would show you a distinct difference: Long Tail Keywords are brimming with search intent.
And you know what that means right? High search intent equals high conversion rates.
Now like we discussed in our complete guide to long tail keywords: Make sure your website, its pages, and the contents contained within are all optimized for conversions.
Otherwise, you'll be wasting the high rates of conversions that long tail keywords will bring to your website.
High Volume, Low Competition.
These keywords can either be considered as new trends or seasonal trends, and they are very potent sources of web traffic for your website.
Not only will you gain increased page views and sessions on your site, you'll find that ranking for these keywords are a pretty easy task as well.
However, there's a catch: these keywords are on a first come, first serve basis.
You'll need to see these keywords and conceptualize on their topics from miles away. This means you not only need to be updated on current events, you also need to be able to predict how it will affect future trends.
Take a look at Neil Patel, Backlinko, or MOZ as examples. These online entities are all racing to get in front of updates for SEO methodologies and changes in search engine algorithms.
The amount of insights needed to get a hold of these keywords pays off eventually, as having content that talks about the topics they bring will see your web pages jumping to the top of the SERP ranks.
Okay, so by now you should have a good number of keyword 'buckets' that you're eyeing. Let's run them through a filter on how effective they will be for your website.
Analyzing Your Keywords' Commercial Intent
One of the most common mistakes that digital marketers make when doing keyword research is ignoring keyword commercial intent.
By looking at your keywords' commercial intent, you are evaluating the chances of gaining customers or leads from users searching for your keywords.
Sounds familiar, right? That's because the main focus of commercial intent is conversions.
Keywords with high commercial intent are like irresistible invitations to your prospective customers. Customers who are begging you to tempt them with the products or services that you are offering.
These customers are virtually shouting at you at the top of their voice that they have the money to afford what you have, and that they want it right now.
This process of identifying how the intent of your keyword affects your content strategy is also referred to as Intent Marketing.
There are four commercial intent categories that ALL keywords in the known world fall under:

The Buy Now Category , which includes keywords that customers use in their search queries moments before they actually make a purchase. You can be sure that the customers who use these keywords have their credit card in their hands.
Some words that tend to be part of Buy Now Keywords:
Buy
Coupon
Discount
Deal
Shipping
While the keywords that fall under this category do not have significantly high search volume, they make up for it through their insanely high conversion rates.

Product Information Keywords , on the other hand are queries that focus on a specific category, brand, or service type. Customers using the keywords that fall under this category are usually at the early stage of their buying process compared to those who are using Buy Now Keywords.
The queries for product information keywords usually have the following words or phrases:
Best
Top 10
Reviews
Cheap
Affordable
Brand Name
Model Name
Product Type
The words 'cheap' and 'affordable' here may have negative connotations for you. However, taking a closer look at it would show that customers using them in their search queries are actually ready to buy. They're just looking for a better alternative in terms of pricing.

The General Information Keywords category is where the majority of the queries online fall under.
And while It is fair to say that these keywords don't convert really well, ignoring them would still be a mistake since they make up a huge part of the queries that customers enter on Google.
General Information Keywords tend to include words and phrases like:
How to
Tips
Strategies
Best way to
Ways to
I need to
The best way to capitalize on this category is to first look for keywords that have high volume but low competition rates.
Next, create content focusing around these keywords that drive huge value to the topics you are discussing.
Finally, and probably the most important step: Have your readers opt-in to your mailing list so you can be a part of their buying phases.
Bonus:
---
A good incentive you could provide in exchange for their email address would be free content that would further help them with the topics you just discussed on their content.
Our fourth and final category: Tire Kicker Keywords. These are keywords that have very high search volumes, but are also very unlikely to cause you conversions. Not now, and probably not ever.
Here are several words and phrases that indicate tire kicker keywords:
Free
Torrent
Download
…for free
So unless you're actually aiming to deliver free content that would be an opening for an OVO (Opt in, Value, Offer) process, then steer clear from these keywords.
Alright, you're making good progress.
You now have your focus keywords so that takes care of the 'what my customers are looking for'. You're now familiar with your keywords' commercial intent, so that takes care of the 'how your customers ask their questions.'
This means you're now at the final step of your keyword research.
Checking Your Keywords' Growth Rates
In the SEO Space, you will find that some of your focus keywords' relevance relies on another important factor: Time
Specifically, seasonal popularity.
Don't get me wrong, evergreen keywords exist. But not all keywords your aiming to rank for is relevant all year long, or forever for that matter.
This is where your keywords' growth rates come into play.
And Google provided a free tool to help us out: Google Trends
Here are several ways for you to capitalize on your keywords' differing growth rates using Google Trends:
Find relevant topics that are popular right now and create contents for them
Identify keywords that are falling in trend and steer clear of them
Use the data from Google Trends to plan your content calendar
Check geographical data to make your more targeted contents
Get in front of seasonal trends and publish your contents at the right time
Use related queries to uncover more untapped keywords related to the ones you are focusing on
Now, Google Trends isn't the only useful keyword research tool you can have in your arsenal.
Here are four more tools that you can use in finding those valuable focus keywords for your your website:
The Top 3 Free Keyword Research Tools

Aside from doing your website's audit, SEMRush also boasts an ultra-powerful keyword research tool. With it, you can:
●
Find the right keywords for SEO and PPC campaigns
●
Gather phrase matches and related keywords
●
Get long-tail keywords
●
Explore multinational and multilingual environments

KWfinder boasts highly accurate search volumes and SEO difficulty ratings for you to gain clear insights on the keywords you are trying to rank for. It's features also include:
●
Checking your competitors' keywords and how they rank
●
Gaining historical data for keyword search volumes
●
Local keyword and SERP analysis. Because different locales have different SERPs.

What's better than knowing what your competition is up to? Reverse engineering their strategies, that's what. Well, Neil Patel's Ubersuggest promises to give you that capability. Among other things:
●
View the top pages of your competitors so you don't waste your effort in creating content that your customers don't read.
●
Gain keyword suggestions that are related to your main ones so you can expand your content further
●
If you find yourself on a creativity block, this tool also provides you with content ideas which you can use for those times you need them
And with that said, we're done with your keyword research. Now we begin optimizing your website.
Starting with your pages' metadata.