I ran a poll last month in the SEO Signals Lab group asking if SEOs syndicate their content.

About 2/3rds said, "No."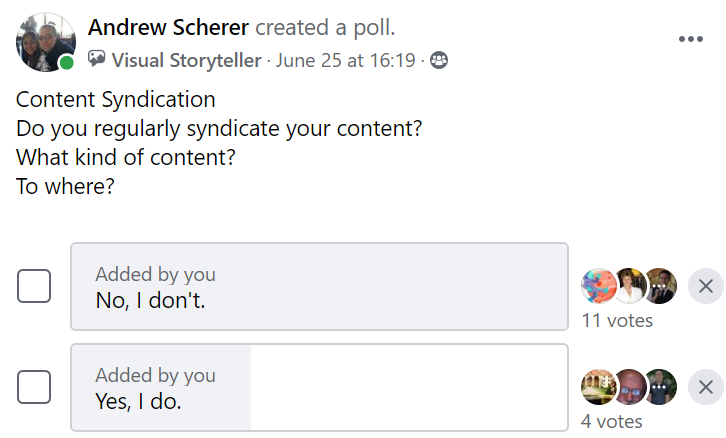 Here's something interesting.

The app Buffer does something called resyndication. It is copy/pasting their article on other sites. They're big sites, but that's it.

They pull almost 1,000 _extra_ visitors a day by doing this. Here is how they do it.

I have some notes to share with you on B2B syndication channels.

I've created a B2B content syndication mind map. If anyone would like to use it, feel free.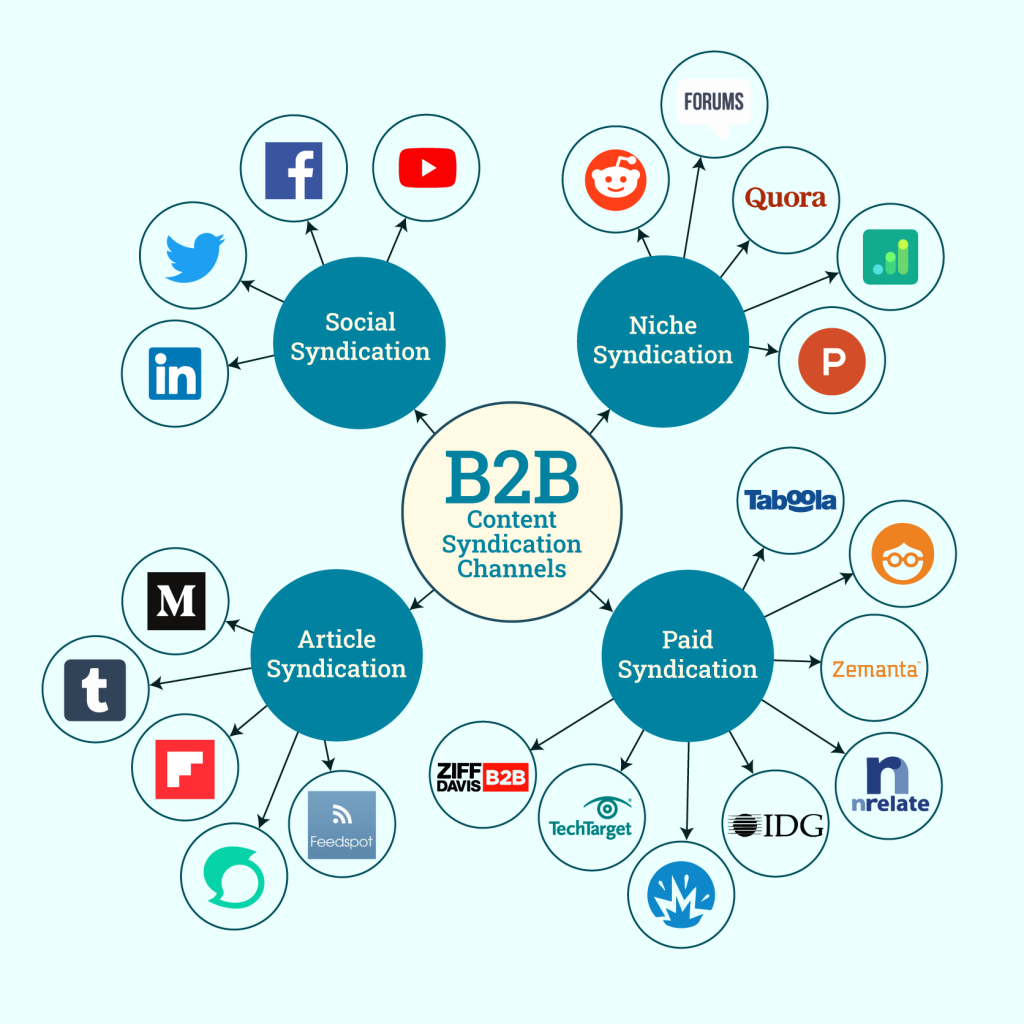 List of sites mentioned:
LinkedIn Posts and Slideshare
Quora
Medium
Twitter
Facebook
Niche Reddit Subs
Curated Newsletters
Content distribution networks (like Netline)
Forums
Resyndication partners (the Buffer strategy)
Youtube
Flipboard
Steemit
Feedspot
Growth Hackers
Product Hunt (to an extent)
Tumblr
Taboola
Outbrain
Zemanta
nRelate
ZergNet
TechTarget
IDG
-ZiffDavisB2B
-Mix.com
---