It's probably not great to have Google rewrite your titles for you, is it?
Looks like the sweet spot for titles is 20-60 characters. Statistically, Google doesn't seem to rewrite titles very often in this character range.
Just ran a scan on a local site of mine with Screaming Frog.
Only 46% of page titles on this local site is in the 20-60 character sweet spot. Time for some rewrites.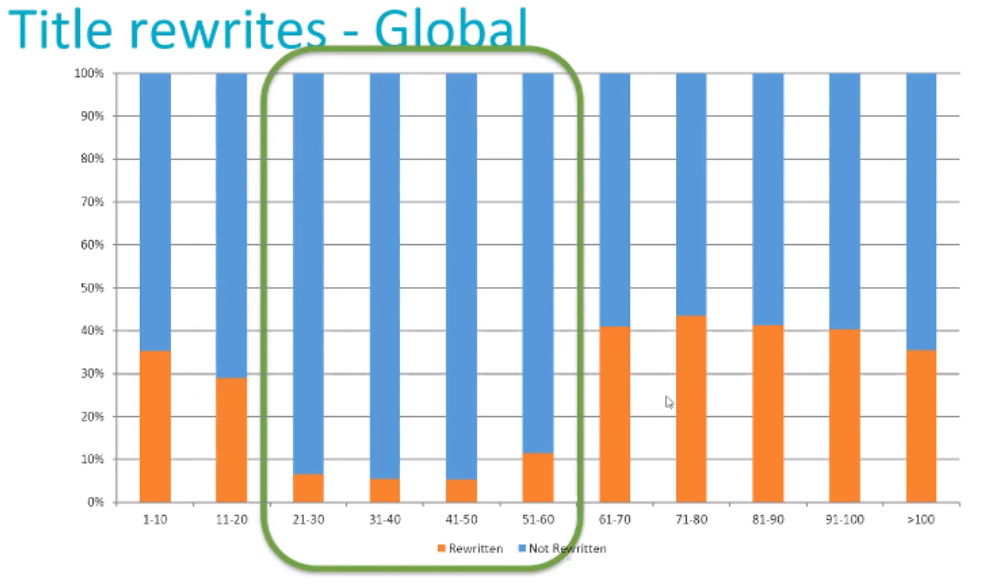 h/t SEOclarity for the image.
---