Providing SEO services for local businesses is one of the quickest ways to build a profitable online enterprise. There are numerous opportunities online, but many require an initial investment, have a steep learning curve, and take time to come to fruition. Local search terms, though, are typically easier to rank for than general terms, allowing you to provide tangible results for clients.
Most business owners know less about SEO than relatively novice online marketers, due in part to the numerous other factors they need to focus on, so there is always an opportunity to sell your services. So, you now have an SEO agency built up. Now what? Using the following techniques, gaining your first ten clients is extremely achievable, with the result being a successful business providing recurring income.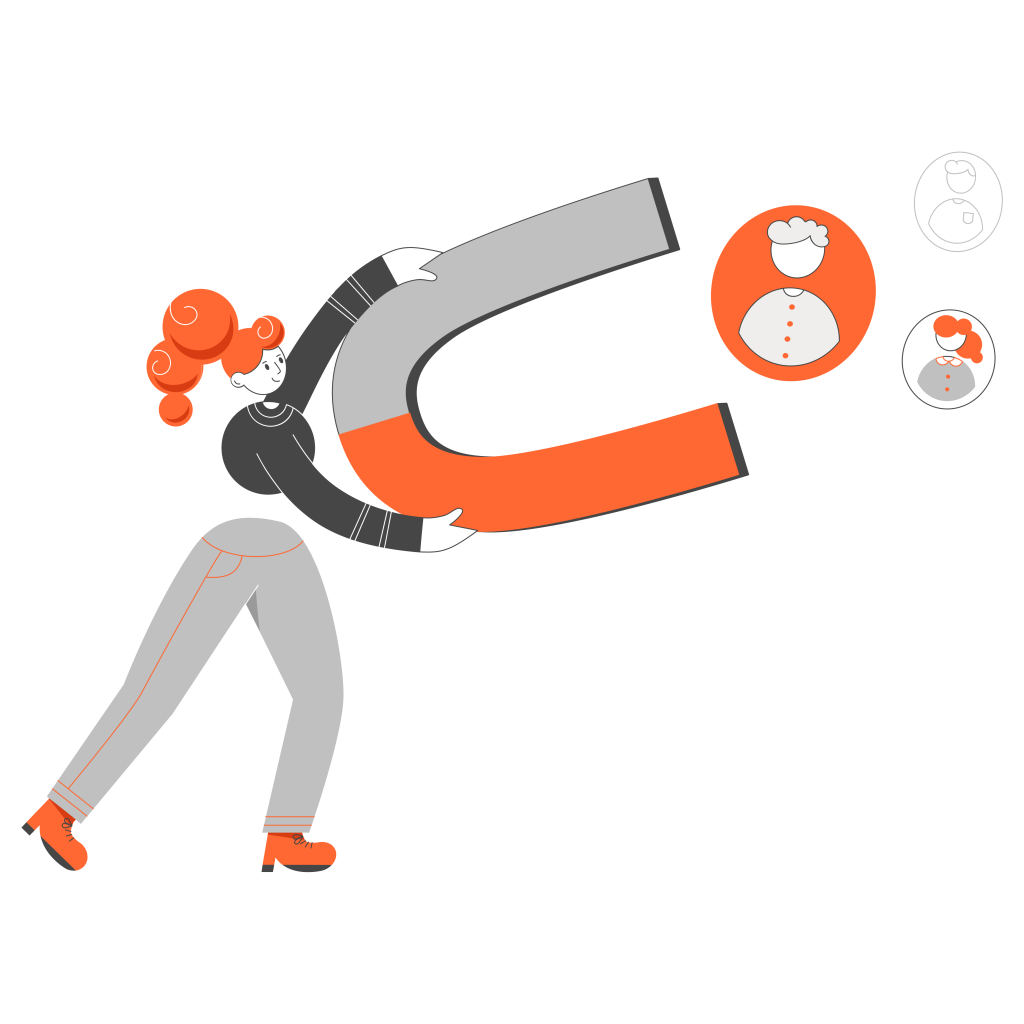 1. Get more SEO clients by ranking your own site
Reaching a targeted audience reduces the need to sell people on your ability to do SEO. One of the easiest ways to reach this audience is to rank your own website for local SEO and marketing search terms. Business owners searching for relevant terms will already have an idea of what they want, so you won't need to promote the overall concept. The majority of business owners use Google as it is the major player in SEO as compared to Bing, Yahoo, and others to search.
If you appear at the top ranks in Google, there will also be less need to promote yourself as your rankings will speak for themselves. To boost your rankings further, you must understand the Google algorithm as well as ensure to attract organic traffic to your site.
2. Try getting clients with Facebook ads
In comparison to many advertising platforms available, Facebook has a large user base, a lot of demographic data, and is still affordable.
Are you already collecting visitors to retarget with Facebook Ads? If not, make sure you install the Faceboook pixel code on your site so you can start building your retargeting list.
Although ad costs are rising, Facebook Ads are still much more affordable than Google's Adwords.
3. Reach out to businesses with low rankings
Businesses with high search rankings are probably already using SEO services, but sites lower down might not be. If a business has a website, they are naturally hoping to get traffic, but outside of the first page, the traffic will always be negligible. Contacting business owners struggling with rankings is a great way to find clients, particularly if you have plenty of proof of your abilities.
4. Actually meet with local businesses
Local business meetings provide an opportunity to meet in person. Building a relationship increases the chances of gaining a client, with most business owners reluctant to agree on a contract immediately.
The bigger clients, paying a higher monthly fee, will want to meet on multiple occasions, so a meeting can help you begin the relationship.
5. Get recommendations and referrals
If you can gain a few initial clients, recommendations and referrals can help you build your business into a profitable enterprise.
Word of mouth is incredibly important for our business. We have a strong
customer referral program and this is my #1 strategy for building our
network and attracting new clients.

This should be done in a very strategic way.

We typically wait until after the first two to three months of results, but this is by far the highest converting channel and it works without fail. There is no better endorsement than a current happy customer.

Especially during times of crisis when business owners look critically at every dollar spent, it's much easier to get a new client when you already have a mutual point of contact putting in the good word for you.

Setting up internal sales teams, doing cold outreach, etc. is a waste of time in my opinion, and not a path I'd suggest going down, particularly as an agency owner.

Jonathan Zacharias, Found of GR0
Make sure you have a solid local SEO reseller on your side if you're targeting local businesses.
Most business owners have their own clients, suppliers, and friends, so a recommendation will go a long way. This process can often occur organically, but you can speed it up by offering discounts for any existing clients who refer new businesses.
It's vital that you can identify potential referral opportunities as it goes a long way in building trust in you.
Final thoughts
By using these techniques, gaining ten clients is easily manageable.
This number of clients is enough to build a sustainable business, but you will need to make client acquisition a part of your strategy as you will experience attrition. Local SEO is a reliable business, whether individually or in one aspect of an online enterprise, so now is the time to start looking for your first client.
The company Absolute Summit is a good example of an agency with an attractive website and easy-to-understand offerings. Check them out. Maybe they can give you an idea on how it's done.
---