If you don't have the time to do local SEO yourself, the infrastructure to do it, or feel like you are not experienced enough, you've come to the right place.
White label local SEO services are a simple, no-hassle way to earn more. How is that possible? A local SEO reseller service takes care of all the SEO groundwork so you don't have to worry about expertise, training, and extra payroll expenses.  
These white label agencies allow you to outsource the actual local SEO work while packaging it as your own. You sell local SEO services while the reseller service takes care of the work.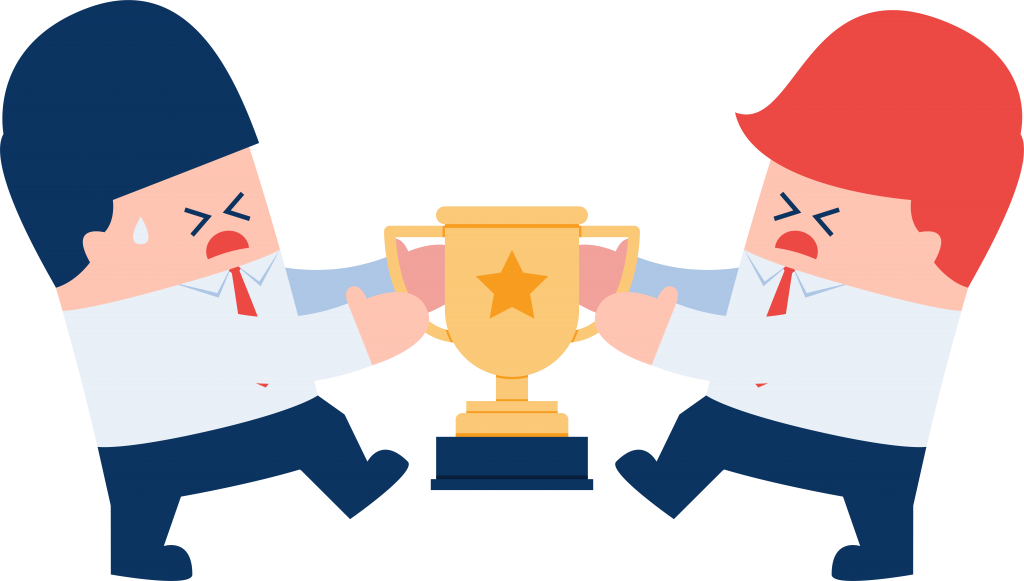 Table of contents
White label local SEO services for agencies to consider
Outsourcing the work to a local SEO reseller agency is a win-win.
You can sell local SEO services to your clients at a lower cost and profit more on your end while your clients receive high-quality local SEO services at a better price and guaranteed positive results. That means more rankings and more conversions while your reputation and online presence grow and improve.
Not sure where to start? Don't worry. I'll share 9 of the best local SEO reseller services/platforms that offer white label local SEO services.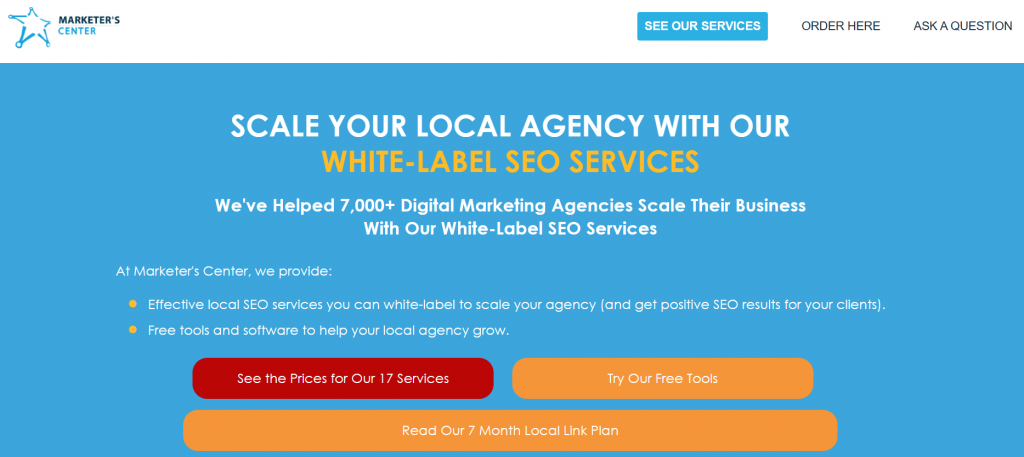 Marketer's Center is a white label local SEO reseller that offers affordability, high-quality services, and credibility. How credible, you might ask? Marketer's Center has served more than 7,000 agencies and 25,000+ clients since 2009. 
Their white label local SEO reseller services are specifically tailored to meet the needs of agencies and marketing consultants.
In fact, this company doesn't just do local SEO. It has a huge variety of services, including authority link building and organic SEO. Here's a list to give you a preview of what they offer: 
GMB Premium Posts
Hyper-Local Citations
Citation Cleanup & Boost
Google Cloud Links
Local Social Mesh
Big Citations
PR Marketing Machine
Real Bloggers Guest Posting Service
And that's not all. There's still more – a total of 14 services – on their website! 
The company offers several white label local SEO packages to choose from to fit your budget. And the services are not just for show. Marketer's Center has a good reputation in the industry. Even as a results-driven SEO agency, the local SEO experts at Marketer's Center care about their clients. 
If you need help understanding SEO or are in need of a starter guide, their blog offers a ton of resources to help you out. In their blog, they even share tips and tricks to improve your rankings, boost your SEO practices, and more!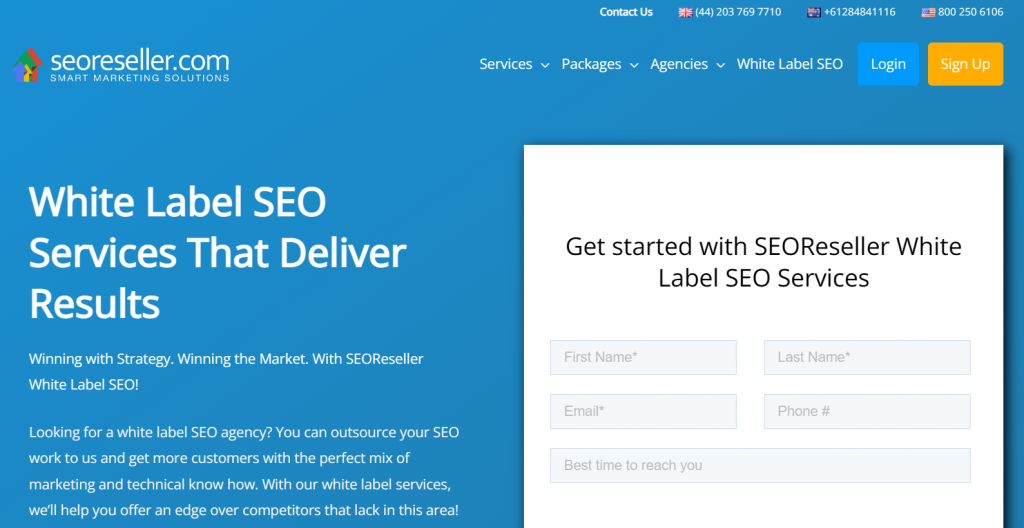 SEO Resellers offers local SEO packages with proven methodology-based solutions. Their SEO package also includes citation building, on-page SEO, link building, local exposure, and more to help websites rank higher locally. 
When your clients sign up for your service, SEO Resellers provide local SEO audits, keyword research, content targeting local keywords, on-page optimization, and much more to help your clients' websites rank. 
There are several packages available, depending on things like how many pages you want to help your clients rank for. For example, the standard package optimizes five pages for local SEO, but the Platinum package optimizes 30 pages for local SEO. 
In addition to local SEO, SEO Resellers provides various white label SEO services – it's an all-in-one solution.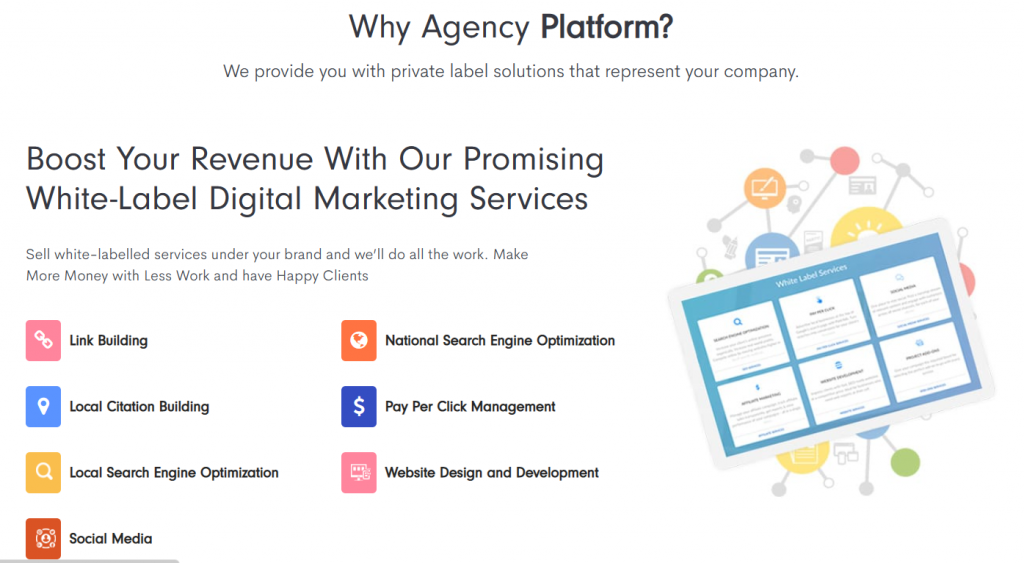 Agency Platform's local SEO packages are also high standard, and they start at just $168/month. Their cheapest local SEO package will help your clients rank for a total of 25 keywords in one keyword category, with one local geolocation targeted.
It's perfect if you want to provide local SEO services to small shops and small businesses that want to rank for a few keywords but do not have a large budget. 
Plans go all the way up to $617/month, which is ideal if you want to provide SEO services to a larger network of clients and locations. You can target up to four geolocations, making it better for clients who have several branches in a state or city. Plus, you can help them rank for up to 150 keywords. 
You can check their site to learn more about their local SEO reseller packages. 

Optimized Web Biz Media has been growing businesses since 2013. These local SEO experts can help build your local presence and provide services to your clients such as: 
Website auditing
Local keyword research
Local citations to boost SEO
On-page optimization
Content creation optimized for local SEO
PPC marketing campaign management
You can read more about Optimized Web Biz Media's local SEO reseller programs here.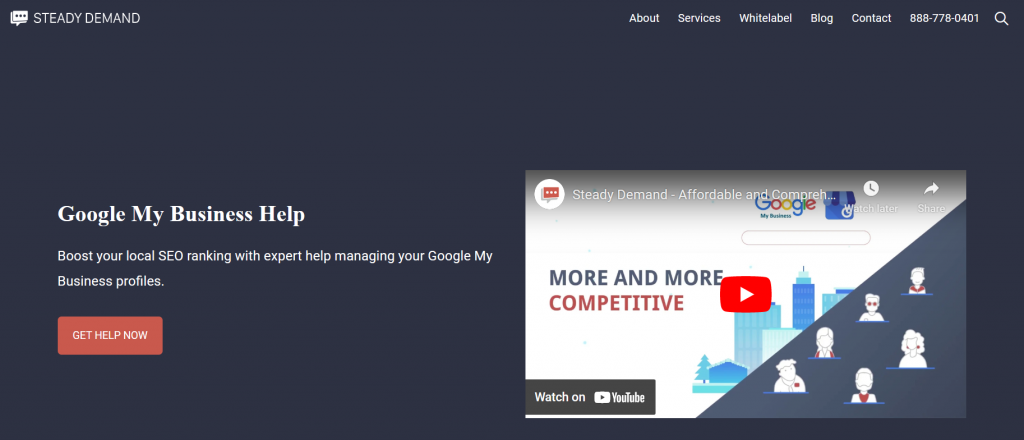 Steady Demand provides white-label, US-based local SEO services to help your clients rank for local keywords.
Some of these services include long-form content to help your clients boost their rankings, Google My Business listing optimization, and social media marketing services. 
You can see case studies on their website and see how they've helped local businesses get back on their feet, or you can learn more about their white label services here.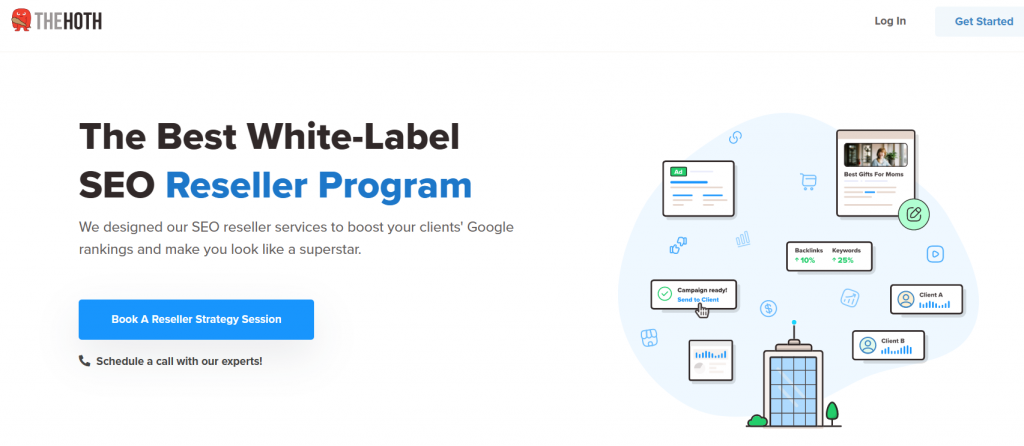 The HOTH is an SEO service provider on the Inc 5,000 list, and they provide SEO services to more than 200,000 businesses. They provide local SEO services like:
Business listings in local directories
Citation clean up (clean up incorrect or misspelled citations)
Managed local SEO services
You can visit their reseller page to learn more about their reseller and white label program.
You will be given white label sales materials to help you attract clients, and you will even receive an SEO reseller guide that will teach you how to set up your SEO business and find clients. 
The customer service your customers get is top-notch, and you will be able to provide them with white label analytical reports so they can see their progress. 
You can read more about the reseller program here. 

The White Label Club is yet another provider of white label SEO services. These local SEO experts take care of on-page optimization, local keyword targeting, and even website design services and social media marketing, so your customers get everything they need in one place. 

Outsource SEM provides white label local SEO services for small businesses like stores, plumbers, and electricians.
They also focus on citations, including important citation aspects like NAP (Name, Address, and Phone Number). They're well versed in local SEO strategies and assure their clients 360-degree solutions to improve ROI and profits.
You can check their website to learn more about their local SEO reseller services. 

Netvantage Marketing has been providing white label SEO services for more than a decade. They've worked with digital marketers, web design companies, and ad agencies from all over the world to boost their clients' sites search engine rankings on Google.
They have the knowledge, experience, and flexibility to meet your needs. Here is a list of their white label SEO services:
Google My Business optimization
Local link building from local websites
Directory listings and link building
Google Penalty recovery for people who have been hit by a Google penalty
PPC audits and Adwords management
And more
Head over to their white label seo page to learn more.
How they help local businesses attract more customers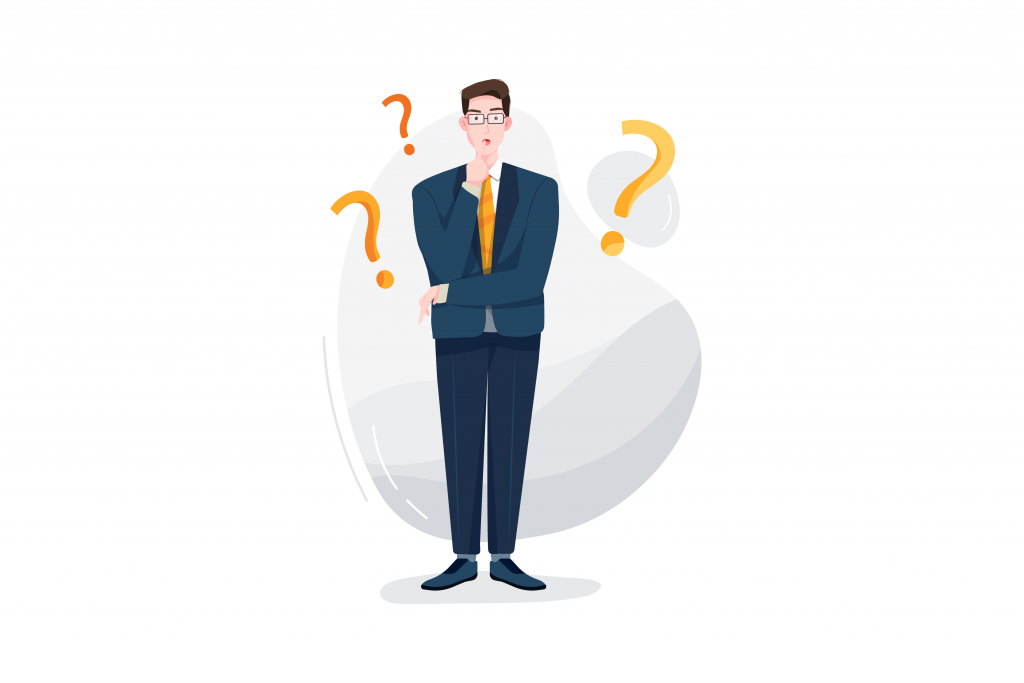 When it comes to a small business's success, a lot rides on the company's presence in the local community.
It's not about status. It's about trust and value in the community. But how do your customers even begin to realize your local business exists? Awareness.
And one of the ways to build high awareness in local communities is local SEO. In a nutshell, local SEO is a subset of SEO strategies that use geographic keywords to drive local traffic.
Allow me to translate that into simpler terms.
A small local business has to compete against large, well-known chain industries. Carving out your niche and succeeding can be challenging.
Enter Local SEO.
Employing local SEO strategies boost your client's business website to the top rankings on Google. As a result, it drives more traffic, a stronger online presence, and inevitably higher conversion clicks.  
Below are a few ways local SEO services optimize a local business. This section will also help you understand how local SEO services work. 
How do white label local SEO services improve the online visibility of a local business?
There are several ways local SEO experts improve the visibility of local businesses in a specific location or around the local area. Some of these methods are:
Optimizing your keywords
Acquiring business listings on major listing platforms
Using a blog to create helpful, valuable content
Let's break each down.
1. Keywords
Think of it this way. Someone searches for "plumber in Lawrenceville" and the first website that pops on the Google search engine is your client's business website.
If 50 people were searching for this keyword every day and 5 out of the 50 people hired a plumber every week in a month, you're most likely going to bag more local customers than your competition.
Why? Because your client's site lives in the top results of search engines like Google! Of course, the content, title, meta description, and other factors matter for converting customers but snagging the top results on Google is already half the success!
But wait, how did your site even achieve the top local search in the first place?    
Through keyword optimization.
Optimizing keywords using local SEO involves using location-specific keywords on your client's business website. Keywords like plumbers near me, plumbers in Lawrenceville, plumbers in Orange County, and so on are examples of location-specific keywords. 
Geographic-specific keywords should be integrated into your website's contents, the page title or subtitles, the metadata, and the site's URL. As a result, this significantly improves the visibility of your website in local search results.
However, keywords aren't the only factor that search engines like Google look at. As you'll find out in the later sections, a local business can boost its rankings using several local SEO practices. 
2. Listing Sites
As complicated as this sounds, here's another way to understand this: customer reviews.
Getting a client's local business on popular rating and review sites is a great and free way of setting up your space on high-traffic sites.
These sites include Google Local, Yelp, and Angie's List, among others.
3. Blogs
Blogging is all about content creation or creating content that informs, helps, and answers your audience's concerns & questions. Consuming content on social media and a search engine like Google isn't solely for entertainment purposes anymore.
Every day, more people use these channels to learn about businesses, find local businesses, and learn just about anything that might benefit their lives.
To put it bluntly, this isn't a rat race. It's a generational truth that every local business must adapt to and take part in.
Once your blog is up and running, you can reach out to popular bloggers or influencers in your area. Why? Because connecting with influencers can help drive more traffic and increase brand awareness.
Are business listings important for local SEO campaigns?
A business listing is an online mention of your website in location-specific websites or directories that guide your audience into finding you.
Quite a mouthful, isn't it? 
Here's a simpler definition. A business listing is any online information that guides your customers to your business.
Think of business listings like a bat signal. If superheroes actually existed, and the bat signal was real, imagine your business was as clear as that signal. The moment it shines, people would know where to go and how to find you.
Now, every business listing should have a NAP+W, which simply translates to Name, Address, Phone Number, and Website.
It's basically a starter pack guide customers use to find and contact a business.
Here's an Example
Imagine if your business name was Happy Fur. You specialize in providing pet care and offer a wide variety of pet services from grooming down to pet medical services.
Now say Happy Fur is currently ranking no.1 on Google. When users search for Happy Fur on Google, they find the name but no phone number and no address either. Or, they find the phone number but when they call that number, it's out of service.
What do you think will happen? Your customers could easily shift and choose your competition over you. Why? Because there's no telling how desperate or how urgent your customers need a service or product.
If that one customer had a pet emergency and your number wasn't available, why would they wait for you to fix your problem while their pet suffers? Business or local listings are far more essential than you think.
So what are our key takeaways here?
Business listings create more visibility and online presence to guide more local customers to your doorstep

Every business listing should be complete and accurate. Follow NAP+W. You could even add the hours of operation or any additional local listing info your consumer would love to know. 
Having as many business listings helps you boost your local rankings in search engines. Some examples of online directories for local business listings include:
Yelp

Google My Business

Bing Places

Yellow Pages

Foursquare

HotFrog

Better Business Bureau

Next Door

eLocal
If this process sounds complicated and time-consuming, Marketer's Center's white label local SEO services can handle this for you.
How local citations help local businesses
A local citation is an online mention of your business (either by name, address, phone number, or website link) on blogs, websites, directories, social media, or within apps.
There are two types of citations:
Structured Citations: You'll find a business' NAP+W info on a directory like Bing Places or on social media channels

Unstructured Citations: This won't contain your NAP+W information, but it will mention your business' name. For example, if Chicago Tribune or The Guardian mentioned your business in their article or blog post, that could be one way of boosting traffic to your site. Another example is through forums. If a person recommends your business in a thread, that's considered an unstructured citation.
Now, here's the thing. There's no clear, solid evidence that local citation helps you rank higher on a search engine like Google.
However…
Think of a local citation as advertising. If you have a ton of local citations on popular websites, social media, and forums, there's no doubt your client's website will gain a ton of traffic per month.
So how do you get citations? Through local citation building.
Citation building is the process of sending relevant and accurate info about a business to directories, or in this case, local directories. In turn, local citation building helps search engines and your customers know when, where, and how to find your business. 
And isn't that the goal? To improve the online visibility of a business or brand?
The Biggest Question Now Is…
How do local SEO experts help clients or businesses get more local citations? There are several ways to do so.
Getting listed on data aggregators like Factual, Infogroup, or Neustar Localeze is one way

Submitting business' NAP information to major sites like Apple Maps, Yelp, BBB, Facebook, and so on

And then submitting to sites relevant to your niche too. So if you were in the architecture niche, you would submit to sites like Houzz, Architectsusa, Homeblue, Contractorhub, Porch, Buildzoom, and so on.
If that sounds like a lot of work, Marketer's Center offers several white label local citation services along with several local SEO services.
You can offer these services to your clients and Marketer's Center will take care of the quality, work, and everything needed to deliver the results your client needs. Contact us anytime.
Search engine factors that can improve your client's local search rankings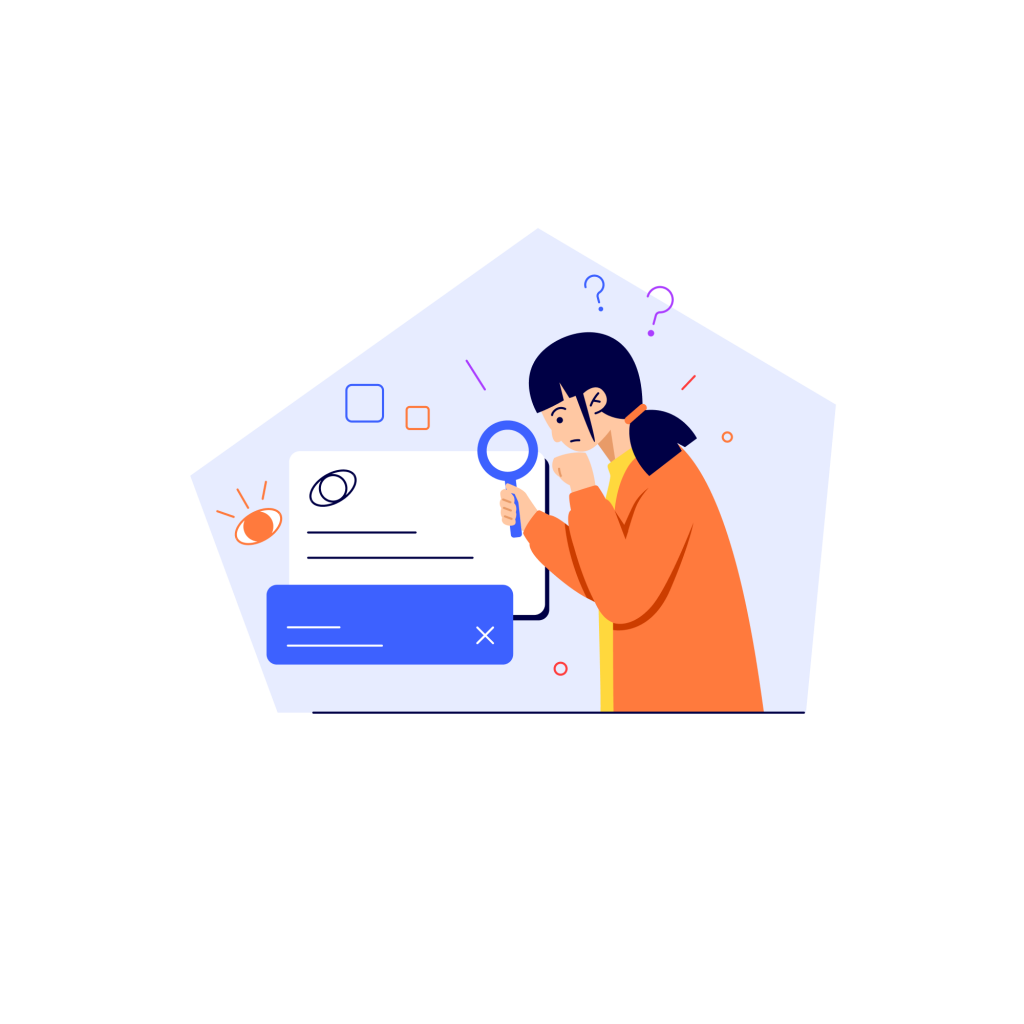 Ranking on any search engine results page (SERP) is determined by a number of factors. It's not so simple that you could write 5000 words and everything will be in place.
These search engine results page (SERP) factors and algorithms are changing and updating constantly to keep up with current trends to optimize the user experience.
Still, that doesn't mean you shouldn't at least understand the basics.
Hiring white label local SEO services surely has its benefits, but understanding a few of the basics will shine some insight into what white label local SEO services are doing too.
This way, you won't feel like you're in the dark. After all, you wouldn't want a local SEO service taking advantage of you, right? So, let's run through a few basics starting with content.
What type of content should you create to rank higher in local search results?
There's a reason why content is essential for every SEO campaign. Even with a strong backlink profile and a ton of citations or online mentions, if your content sucks, it's not going to generate leads let alone convert leads into customers.
When you focus on high-quality content, the content itself will be shared by users, expand your traffic, and overall, improve local organic rankings. 
Here are the types of content you should adopt into your local SEO campaign to rank higher in local search results:
1. FAQ Pages
Who doesn't love FAQ pages? I mean, they're not content you want to read in your spare time, but if you have a concern or emergency, FAQ pages are a lifesaver.
Say you're in the beauty niche. And one of your services is waxing. You could provide a FAQ page about all the common concerns related to waxing. Some examples might be:
How long does a waxing session last?

What should I bring to my first waxing session?

Are there any risks to waxing?

What's the safest waxing method for a first-timer?

Do I need a waxing session?
The questions are endless. FAQ pages provide a ton of value to readers. If they know it came from your site, they'd trust your brand more.
After all, engaging with the local community and potential customers can be done in so many ways through content, and FAQ pages are definitely one of the best ways to do so.
2. City-Specific Pages
If you offer services throughout different parts of the city, let your local customers or local target audience know you do!
For example, if you offer plumbing services in Chicago, Los Angeles, and New York, then create a page for each city.
Why? Because how else would you be able to rank for local keywords like plumber in Los Angeles if your only page was plumbing services in Chicago?
But what if your client's services are spread out to more than 10 cities? You could create pages for every state or county instead and then slowly build pages for each city.
Why is this important in a local SEO campaign? Because it helps your readers know where to find you in a specific state, county, city, or region.
Furthermore, creating content on local keywords like waxing services Chicago isn't going to rank if you don't have a page specifically for that city.
Did you know that people also searched for waxing in Lincoln Park? That gives you an idea that a considerable number of people are looking for waxing services in that area.
Optimizing content and creating pages specific to these locations are necessary for a local SEO campaign to succeed.
3. Blog Content
People love stories, don't they? And they also love content that's human, not robotic. Blog content can be anything helpful for your local audience and potential customers.
The majority of SEO campaigns will use blog content as a way to connect with potential customers and even new customers. 
Using a blog as part of your SEO campaign is a valuable way of updating potential customers with any local trends related to your niche. You could even use it to share tips and advice related to your niche.
Let's go back to the waxing example. If you started a blog, you could create blog content about the Do's and Don'ts of Waxing. Or you could make it about what your client's local customers should do after they get a wax.
There are hundreds of ways to do this. Social media and Google can give you a lot of ideas as to what potential customers or your local audience are searching for.
You could even ask for feedback every time someone uses your service or product to gain more insight about what matters to your local audience.
4. Guides
Remember the first time you took an interest in a hobby or passion? Maybe it was dancing, knitting, coffee, painting, baking, etc.
Back then, didn't you wish there was a guide that taught you all the basics you needed to know? Like a knitting 101 guide, coffee 101 guide, baking starter pack recipes, and so on?
I mean sure, there's always trial and error but who enjoys feeling completely lost or in the dark with how to start? Nobody.
And that's where you come in. There's no doubt creating a guide will increase traffic to your client's site, but it's also one way to help your clients engage with your local audience more and even stay ahead of your competitors.
Which online review platforms should you focus on?
A high number of positive online reviews equates to higher conversion rates.
Positive online reviews can also increase the trust and likelihood that a user will buy your product or service. That means you won't have to spend as many expenses or resources on PR and marketing as you did at the start when you've built a killer banging list of positive online reviews.
Now, what online review platforms should you focus on to boost local search results? Here are a few:
GMB or Google My Business
Product review sites (Angie's List, Amazon, Trustpilot, ConsumerReports, TestFreaks, etc.)
Industry-specific sites (Houzz.com, Lawyers.com, BestPlumbers.com, Cars.com, GolfHub.com, etc.)
Some tips on how to build positive feedback and trust:  
Take the time to respond to all online reviews about your product/service on all platforms. It's important to be proactive when your customers voice out both their compliments and concerns
Respond to concerns and issues publicly. It's not wise to simply say that customer support will contact them or resolve the issue behind closed doors. Customers might think you have something to hide.
Share your reviews on your social media platforms.
Who would benefit from local SEO marketing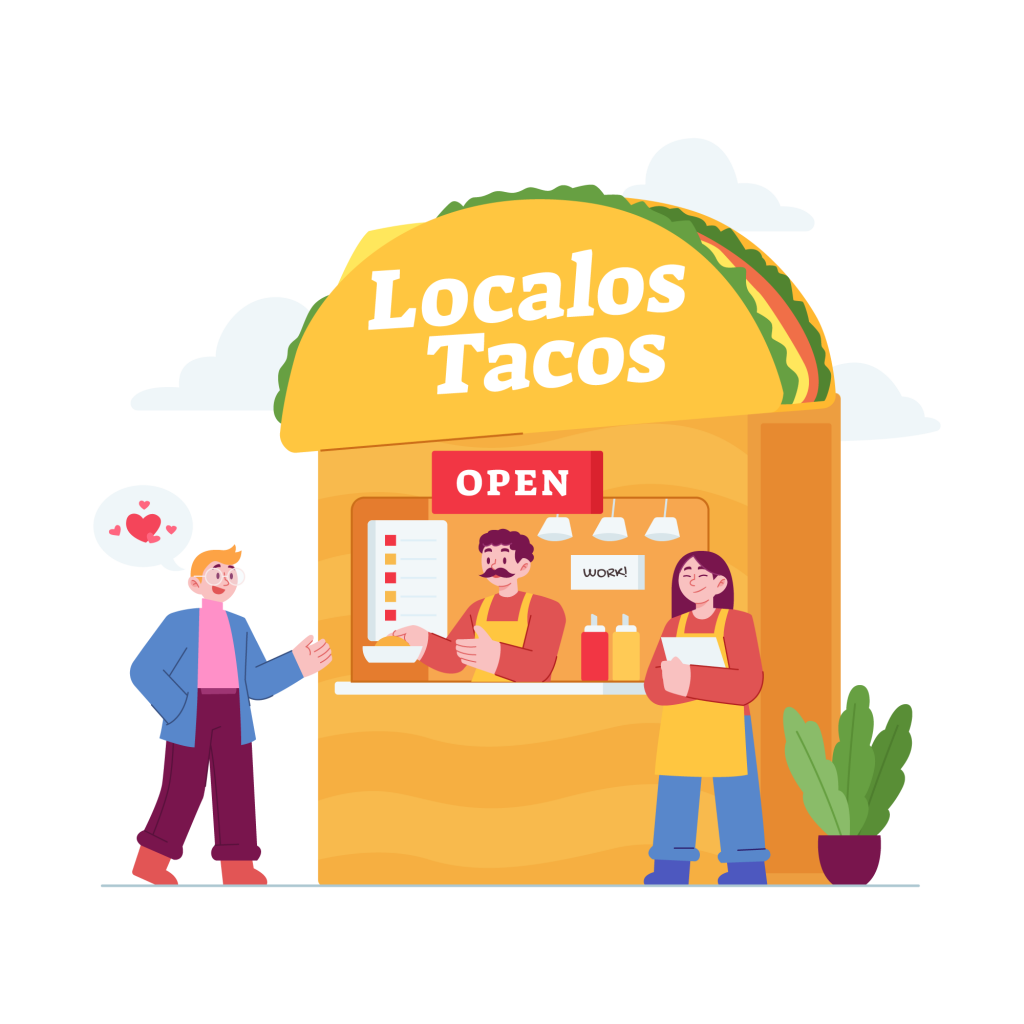 Is local SEO marketing only useful for small local businesses? Not quite. Even bigger businesses can benefit from improving their local search results. So what types of local businesses will benefit from local SEO then? Read on to find out.
Is local SEO only for small businesses?
Local SEO marketing is beneficial to any business that wants to reach a specific, geographic location.
This means that it's significantly helpful for any small business, but it is also beneficial for any large company with multiple locations.
Take note though, that not all business types benefit from Local SEO. The businesses that benefit the most from Local SEO include the following:
Healthcare or Medical Services
Lawyers
Home Services (Plumbers, Roofers, HVAC, and Home Repair)
Bars and Restaurants
Gyms
Landscaping Services
Real Estate
Pet Services
Businesses that don't benefit from local SEO
Do you need a physical location or address to benefit from local SEO? Not necessarily. For example, wedding or travel services are one example. Or photography services are another business that may not require a physical location.
So who doesn't benefit from local SEO then? It's mostly businesses that either don't want to share private information about their business or prefer to keep their local information private.
Now, it's important to remember that local SEO is only one category in SEO. The truth of the matter is that many will say a small business benefits more from Local SEO because it's harder for smaller companies to compete with larger businesses.
This gives smaller businesses a higher chance of ranking locally and reaching their local audience more than they would if they wanted to rank on a global scale.
Nevertheless, this is not to say small businesses should only do local SEO.
How to optimize for "Near Me" Google searches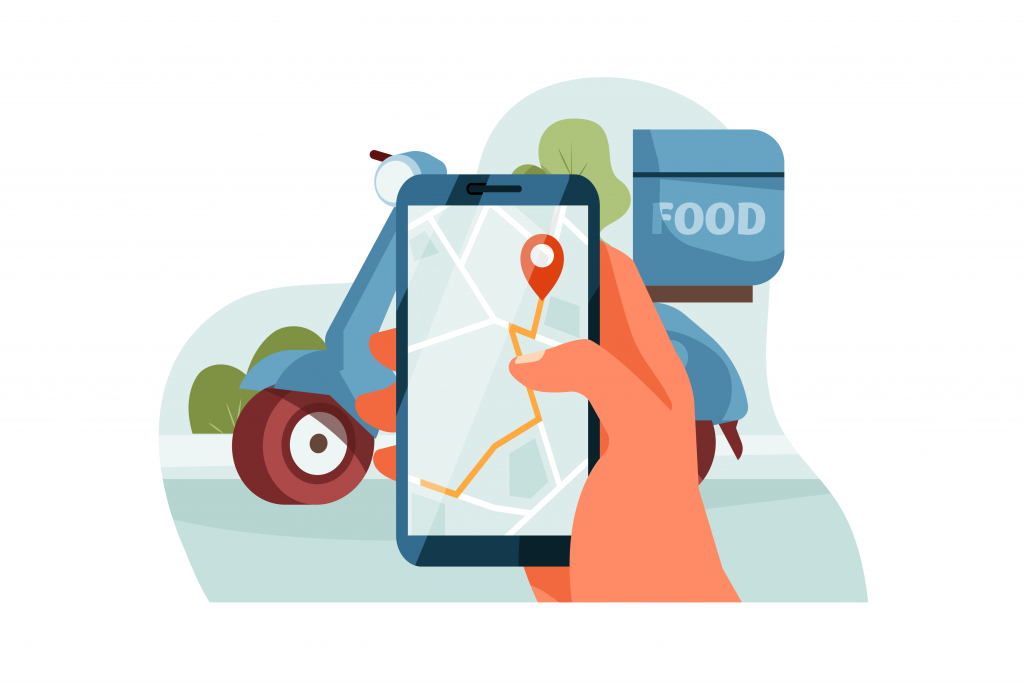 Near me searches mean users are searching for products and services in a specific location. Here's an example: "Pet services near me." Now, why is this important for a local business? 
Users searching for keywords like "Pet services near me", "plumbers near me," or "restaurants near me" mean the person is highly likely to make a purchase. Or in this case, hire a service. 
There's no doubt local businesses should consider the benefits of optimizing their pages and content for near me Google searches. But how exactly does a local business benefit from this strategy? There are several ways to optimize your client's pages for Near me Google searches, and I've listed them for you below. 
1. Optimize your Google My Business Account 
Already have a GMB (Google My Business) account? Great. All that's left is for you to optimize it. Here's how: 
Include your NAP+W info (Name, Address, Phone Number, and Website) including relevant details or amenities. These might include WiFi, Operation hours, Parking, Emergency Services available, etc. 
Upload high-quality and relevant photos that reflect your brand. A high-quality photo adds trust and makes it easier for more local customers to trust your business
Respond to all online reviews – both positive and negative. 
Engage with every customer's concerns and query genuinely, not simply for the sake of responding. If your responses aren't helpful or insincere, this will have a negative impact on your engagement
2. Make sure your website is mobile-friendly
A mobile-friendly site is a high-converting site. Remember that. Clients might think that mobile-friendly features aren't necessary to rank high on a search engine like Google. 
And they may be right, but what mobile-friendliness does is improves engagement, and most of all, it boosts conversion rates. It's one thing to rank high on a search engine like Google. But if that site is messy and hard to navigate through on a phone, ranking on the first page of Google search isn't going to give your clients the results they expect. 
In fact, a mobile-friendly site generates more foot traffic and conversion clicks.
3. Build web pages for each location your local business is in
Why does this matter? For one, local results aren't limited to one specific location. Local results could be cities, districts, states, countries, etc. 
People might search for lawyers in California, lawyers in California Missouri, lawyers in Bakersfield California, lawyers in Modesto CA, and so on. 
 If your client was offering services in several cities or states, don't you think it would be more beneficial to have a page for each of those local search engine results? If their target audience is in Bakersfield California but they get sent to a page that says California Missouri, wouldn't your client's customers find that frustrating? 
Of course, they would! If your client has many businesses or 2 or 3 other businesses, for example, it's also worth building web pages for each business in each location. 
As a business owner, having web pages for each location their local business is beneficial to their online visibility. Why? Because it means their website appears more in various local search results. If anything, it gives your clients a competitive advantage, generates more leads and new customers, and improves their organic rankings.
Looking to sell local SEO services?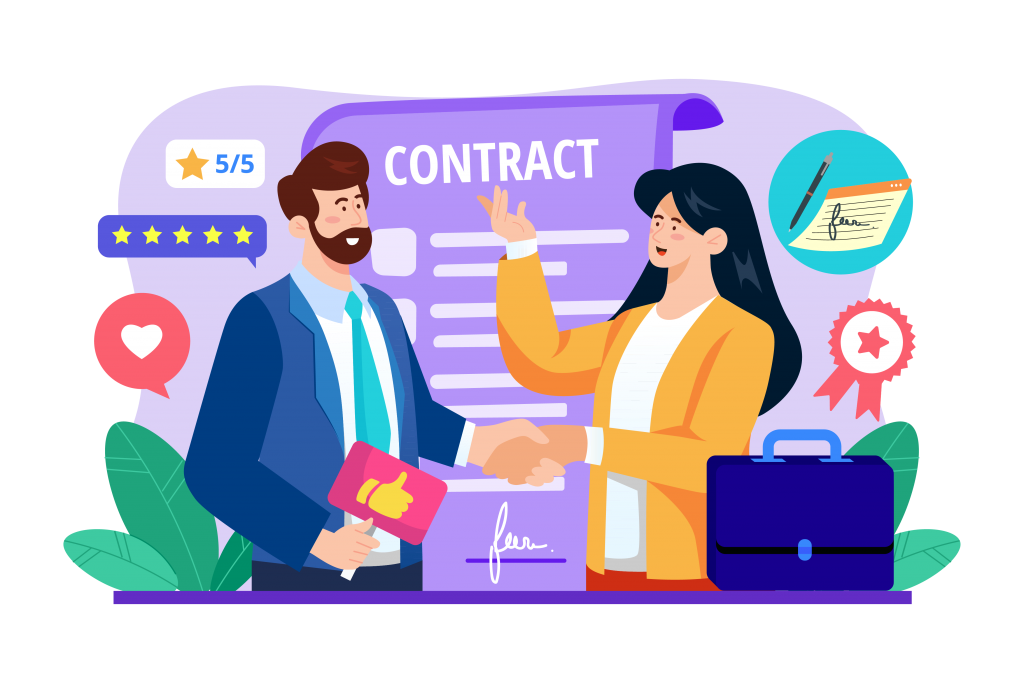 Running several SEO campaigns for clients and businesses isn't easy. Without local SEO experts to help, getting your clients to rank on the first page of a search engine like Google could take longer than expected. 
Worse – your clients leave because they didn't get the results they expected. You know your clients need SEO to rank higher on local searches. You understand local SEO can significantly help your clients generate more customers within a local area. 
But you're worried because SEO is new territory. And if this is tearing your business apart in time, resources, and money, that's where white label local SEO services come in. 
You can sell local SEO services to your clients under your company and earn more profit without having to worry about…
Spending months training a new team

Incurring more business expenses from hiring new employees 

Learning SEO from scratch just to get clients to rank up in local search engine results

Disappointing your clients and possibly losing them

Changing your calendar list of activities and plans for an entire year just to fit SEO into your busy schedule
How we can help
This is what white label local SEO services are all about. At Marketer's Center, I assure you of all these benefits including: 
Detailed reports and SEO audits to measure which SEO practices are the best fit for your SEO campaign and which ones need improvement

Flexible and various packages that fit your local SEO needs whether its to find more leads, achieve high rankings locally, or improve online visibility. Marketer's Center's services offer citation building, citation cleanup, Google My Business (GMB) services, authority link building, and so much more!

Fast turnaround time so that your clients receive their results on a timely schedule. 

Easy to use dashboard so you don't have to work hard to find client data whenever you need it. The dashboard also allows you to keep track of virtual assistants and pre-load your client's data so that creating new orders is efficient and quick.
You can start as early as now in Marketer's Center's order dashboard. It won't even take you a minute to complete. 
If you want to take a look at Marketer's Center's complete list of services, you can do so here. 
Conclusion
Thanks to white label local SEO services, you can create a successful local SEO campaign for your clients. However, there are a few reminders to take note of when choosing the right local SEO service provider, so before you go, these reminders will help you decide: 
Look for case studies and testimonials whenever you partner with a white label local SEO service provider.

Always do research. Your clients depend on you, so do some digging about the local SEO service provider you plan to work with. Do they have proven results that can be found online? Can you easily find reviews and testimonials about what customers have had to say? 

While you may not be able to find case studies from other SEO agencies, most SEO resellers offer white label SEO services directly to clients too. Look for reviews online from actual clients to see if the services of the local SEO provider are trustworthy.

You can talk to the service as well to get a better feel of how they run their services. Are they deeply concerned about helping you and your clients find more leads? What are the key steps they take to run a local SEO campaign? Are these key steps proven methods? Do they have the experience or any sample reports that can be found online to back this up? All the information you gather here will help you decide the right package and service. 

Try to look for a service provider that understands the local market. For example, if you are in Australia, you may want to look for an Australia-based agency. And if you are in the UK, you may want to look for an agency that understands the UK market.
---