Are you looking to provide local SEO services to your clients? There are many SEO resellers that offer white label local SEO reseller services. These reseller services allow you to outsource the actual local SEO work while packaging it as your own. 
Whether you don't have the time to do local SEO yourself, don't have the infrastructure to do it, or feel like you are not experienced enough, outsourcing the work to a local SEO reseller agency is a win-win. You can provide top-notch SEO services to your clients at a lower cost and more significant profit, while your clients can receive high-quality local SEO services at a better price and with better results. They can get more rankings and conversions while you get to see your reputation improve. 
Today, I will be showing you nine different SEO reseller platforms that offer white label local SEO services. Let us get into it.
Marketer's Center is a great white label SEO reseller. Their services are specifically designed to cater to agencies and marketing consultants. The company doesn't just do local SEO. It has a huge variety of services, including authority link building and organic SEO.
The company offers a lot of packages to choose from that will suit all your needs and wants. And the services are not just for show. Marketer's Center has a good reputation in the industry. It has served more than 2,000 agencies and 10,000 clients across the years.
If you want to know the specifics of the company's packages, you can click here. You can also find out more about Marketer's Center in this white label SEO services comparison article.
SEO Resellers is an excellent local SEO reseller platform. They know how to use methods like citation building, on-page SEO, link building, local exposure, and more to get websites to rank locally. 
When your clients sign up for your service, SEO Resellers will provide local SEO audits, keyword research, content targeting local keywords, on-page optimization, and much more to help your clients' websites rank. 
There are several packages available, depending on things like how many pages you want to help your clients rank for. For example, the standard package optimizes five pages for local SEO, but the Platinum package optimizes 30 pages for local SEO. 
In addition to local SEO, SEO Resellers provides various other essential white label SEO services – it's an all-in-one solution. 
Agency Platform's local SEO packages are also pretty good, and they start at just $168/month, which is relatively cheap. The cheapest plan will help your clients rank for a total of 25 keywords in one keyword category, with one local geolocation targeted. It is perfect if you want to provide local SEO services to small shops and other small businesses in small towns who need to rank for a few keywords but do not have a large budget. 
Plans go all the way up to $617/month, which is perfect if you need to provide SEO services to somewhat more prominent companies. You can target up to four geolocations, making it better for clients who have several branches in a state or city, and you can help them rank for up to 150 keywords. 
You can click here to learn more about their local SEO reseller packages. 
You can also use Optimized Web Biz Media to provide services to your clients such as: 
Website auditing
Local keyword research
Local citations to boost SEO
On-page optimization
Content creation optimized for local SEO
PPC marketing campaign management
You can read more about Optimized Web Biz Media's local SEO reseller programs here. 
Steady Demand provides white-label, US-based local SEO services you can use to help your clients rank for local keywords. In addition to long-form content to help your clients boost their rankings and Google My Business listing optimization, Steady Demand provides social media marketing services as well. 
You can see case studies on their website and see how they've helped local businesses get back on their feet, or you can learn more about their white label services here. 
The HOTH is an SEO service provider on the Inc 5,000 list, and they provide SEO services to more than 200,000 businesses. They provide local SEO services like:
Business listings in local directories
Citation clean up (clean up incorrect or misspelled citations)
Managed local SEO services
You can visit their reseller page to learn more about their reseller and white label program. You will be given white label sales materials to help you attract clients, and you will even be given an SEO reseller guide that will teach you how to set up your SEO business and find clients. 
The customer service your customers will get will be top-notch, and you will be able to provide them with white label analytical reports so they can see their progress. 
You can read more about the reseller program here. 
The White Label Club is yet another provider of white label SEO services. They will take care of on-page optimization, local keyword targeting, and even website design services and social media marketing so your customers can get everything they need in one place. 
Outsource SEM provides white label local SEO services for your clients, especially small businesses like stores, plumbers, and electricians. They also focus on citations, including important citation aspects like NAP (Name, Address, and Phone Number). They're well versed in local SEO strategies, so head over to their website here and check them out. 
Netvantage Marketing provides white label SEO services such as:
Google My Business optimization
Google My Business reviews
Local link building from local websites
Directory listings and link building
Google Penalty recovery for people who have been hit by a Google penalty
PPC audits and Adwords management
And more
Head over to their white label page to learn more. 
Conclusion
Always try to find case studies and testimonials whenever you partner with a white label local SEO provider. After all, your clients depend on you, so make sure you do your research and work with a company that has been in the business for a while, knows what they are doing, and has a lot of satisfied clients.
While you may not be able to find case studies from other SEO agencies, most SEO resellers offer SEO services directly to clients too. Look for reviews online from actual clients to see if the white label provider's services have worked or not. Speak with the team to get a feel for how well they know SEO and how much they really care about helping you build your business. Finally, don't automatically go for the cheapest option, as paying more might help you in the long run. 
5 White Hat Link Building Services for Local SEO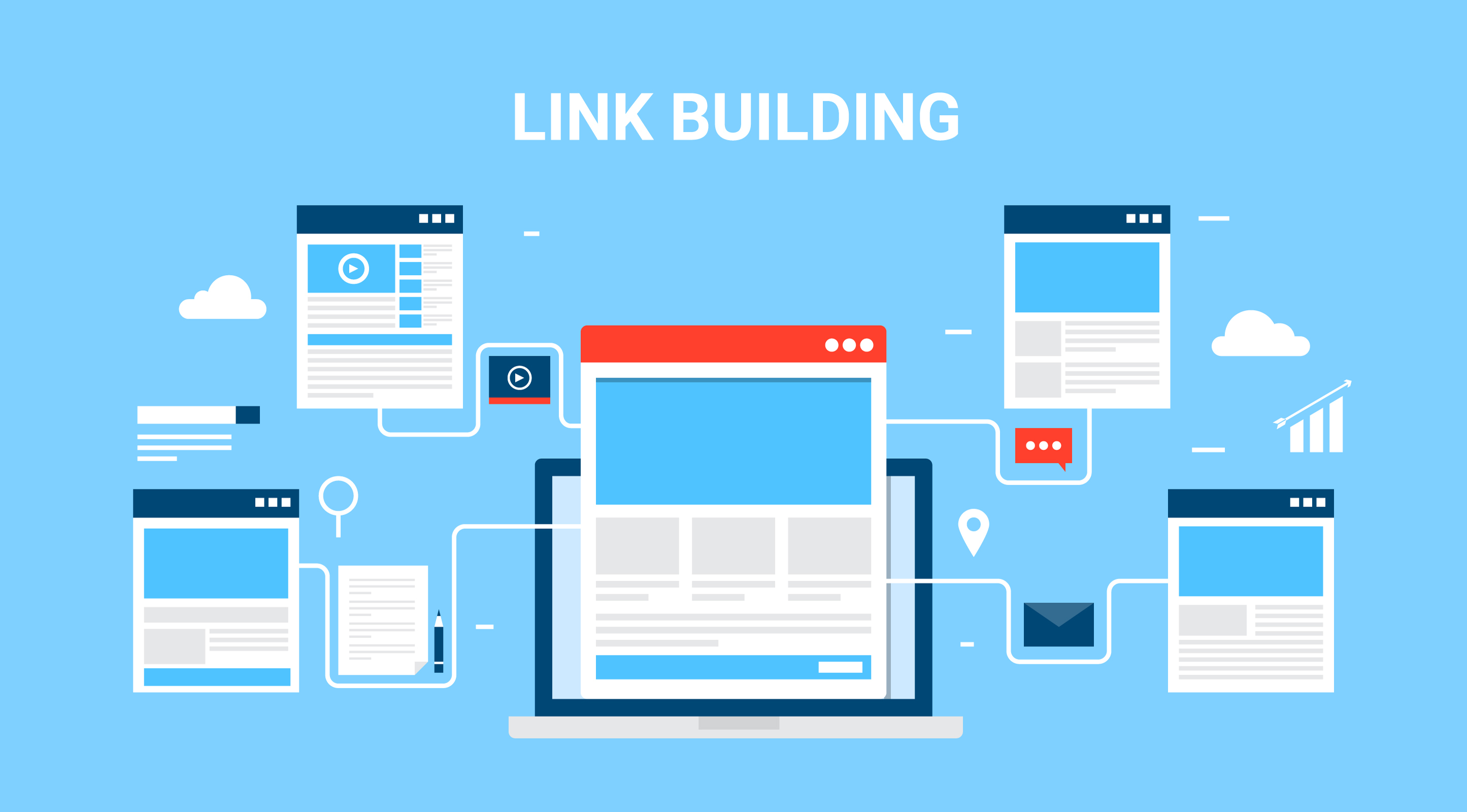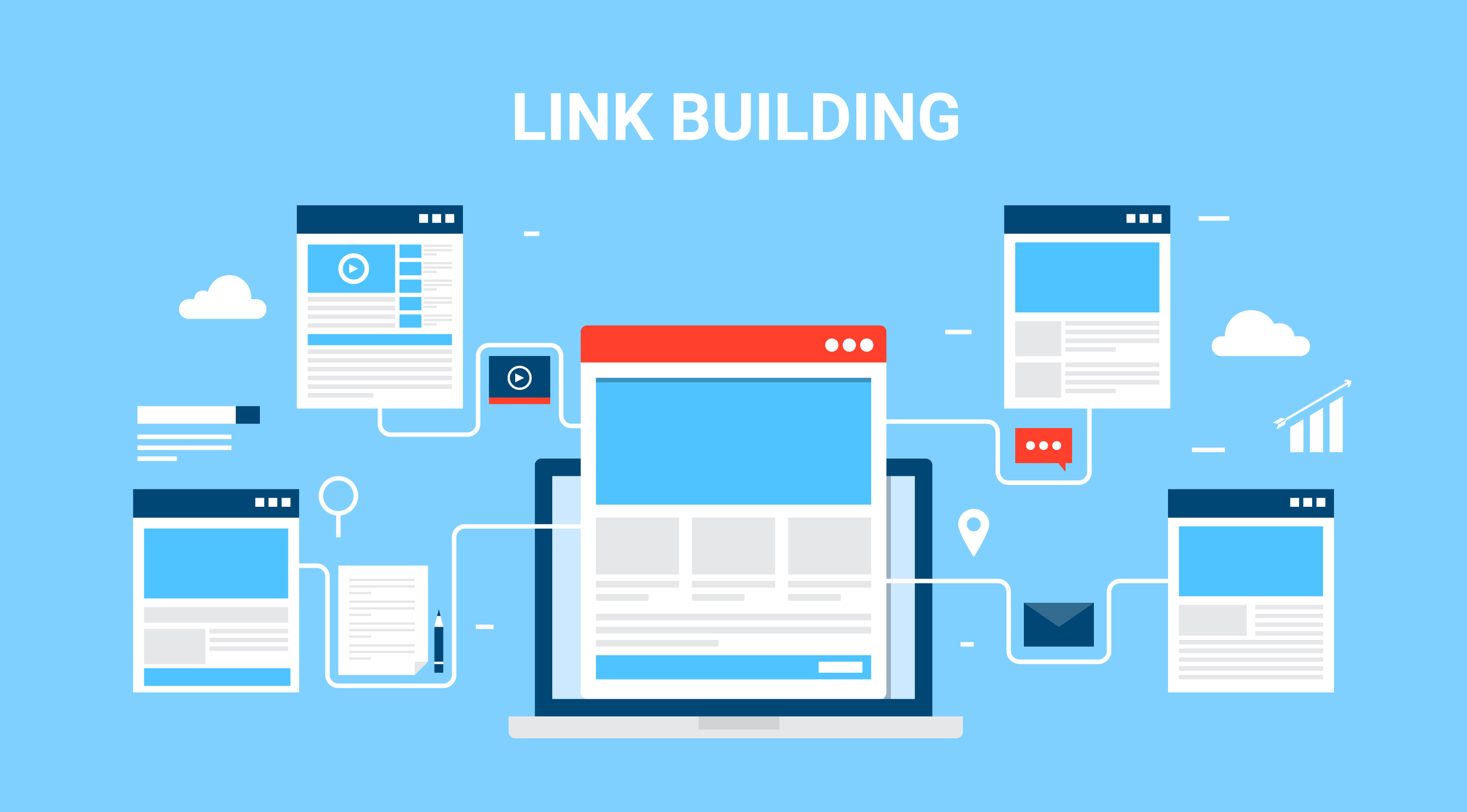 Due to the historical association of link building tactics with black hat SEO like paid link schemes, hidden links, and spammy content, most marketers tend to err on the side of caution when clients ask specifically for link building strategies. While link building is an important aspect of SEO, it needs to be done correctly or the repercussions could be huge.
Concept of link building
It is a process of linking other websites to your website through hyperlinks, to capture referral traffic and boost your website ranking.
Most online marketers will do anything to build their brand's backlinks but there is a fine difference between ethical and unethical link-building practices.  
White hat link building services: 

It refers to ethical and sustainable practices of link building that improves search performance on SERP while following the right SEO policies. 

Black hat link building services: 

It refers to the disapproving and unethical practices of link building to improve search performance on SERP.

Grey hat link building services: 

It is like using black hat tactics but portraying it as white hat. For example, clickbait links – where an eye-catching link or piece of content is posted on the website to lure readers to click on it. 

Those days are gone, where you simply focus on the number of backlinks pointing to your website.
Today, authority is more important than ever, and since there are no shortcuts in the SEO world, it's extremely important that you're building the right links and see your website rank, staying there for years to come. 
The viewpoint about link building changed only after Google updated its algorithm to introduce Penguin in 2012. Thereafter, the focus changed to white hat SEO tactics with quality content for boosting the ranks of the website. Ranking a website locally is usually going to be no different from ranking a website globally.
As per Google's primary ranking factors, you must get high-quality links with White Hat link building services, but most small businesses get caught in the trap of dodgy SEO agencies that do poor link building resulting in penalties.   Hence, you must engage only in white hat link-building services.
Good link building is a complex and difficult task. If you are looking for increasing your website rank, you will need a consistent strategy for it. Depending on the local industry, competition and your geographical location, some local websites can rank with as little as one to two authoritative links, while in some areas, where more than a few million people live, it could take a lot of authority before you even see your website crack the top 50.
In one of the video series of SEO Myth busting,  Martin Splitt, one of Google's Webmaster Trends Analyst spoke on how SEO works and commented on how Google determines the relevance of content for ranking.  "We have over 200 signals to do so. So, we look at things like the title, the meta description, the actual content that you've got on your page, images, links… All sorts of things. It's a very complicated question to answer what ranks you best, but yeah… we look at a bunch of signals."
So, you can imagine, building links in any industry is going to take some time and skill. Therefore, you need to know the concept of link building that can help increase your ranks in Google and if you don't know it, you must outsource your work to a professional SEO link building service provider.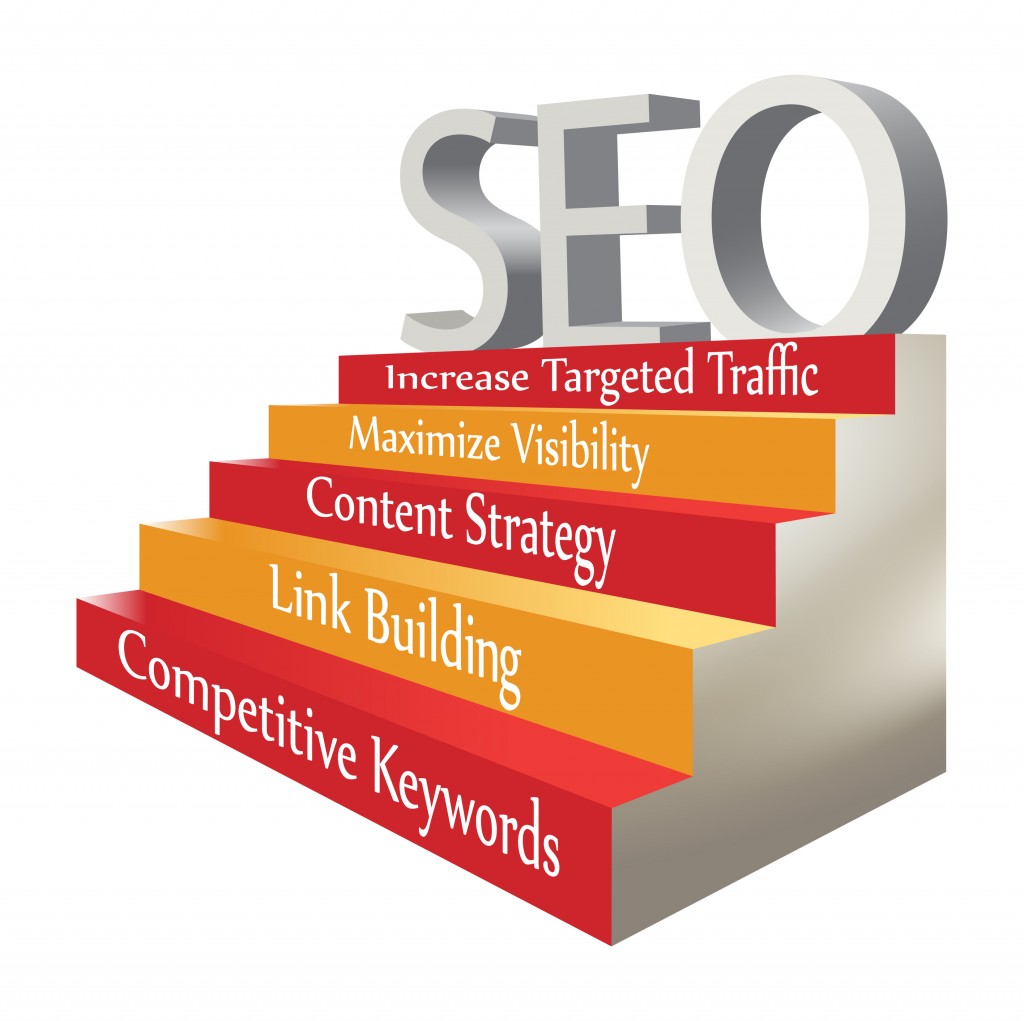 To get you on the path to building the right links, here are some local SEO link building services you may want to try:
Citations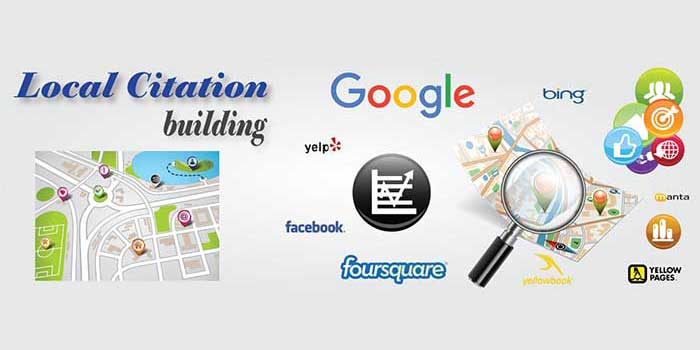 Building citations can help improve the visibility of your website and positively assist you in link building campaign. Citations are directories that are focused on businesses that generally have a physical address.
Most of the time, these websites will allow you to post your address, contact information, some specials, and messages you want to give out to the public. It is a great way to develop a lot of reputable links and draw in a lot of click-through traffic at the same time.
Social Profiles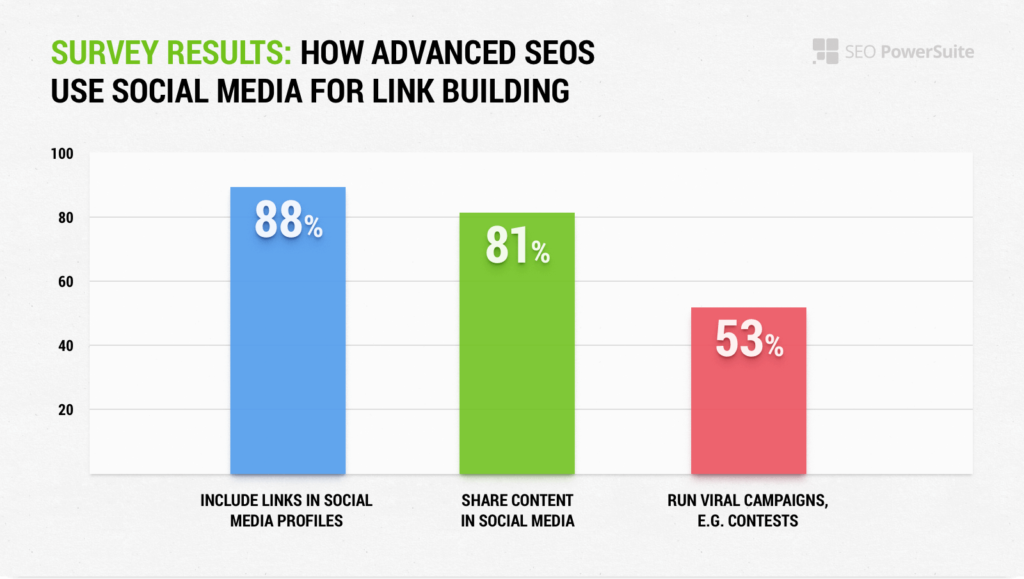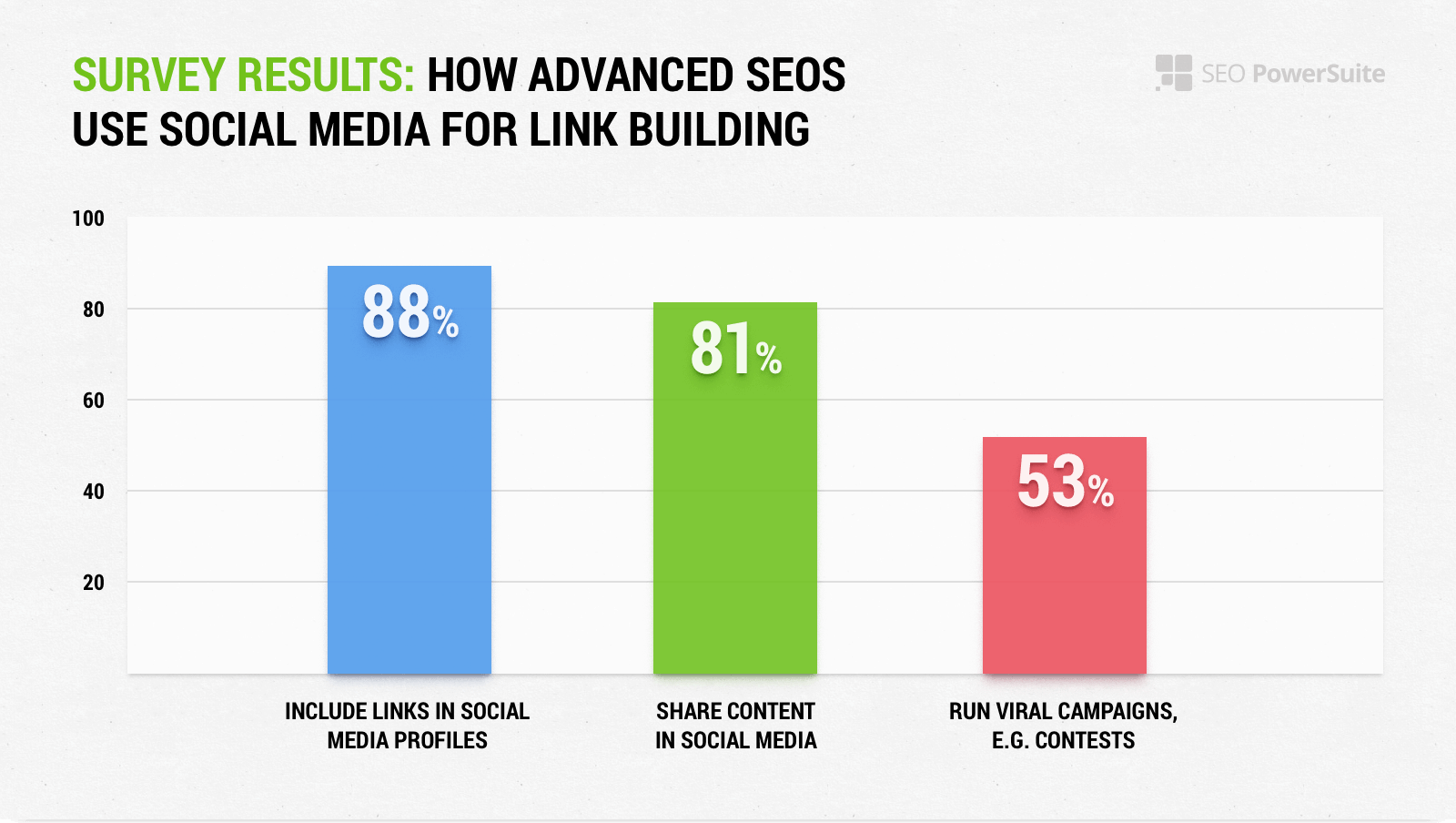 Social media is one of the top used tactics for link building.  
Like citations, there are a lot of social media websites that allow you to do the same thing, such as posting your website URL, address and so on. Aside from Facebook, Twitter and Pinterest, there are hundreds of reputable social media websites that you may want to become active on.
Keep in mind that unlike citations, you're going to have to stay active on these social media outlets if you want to see desirable results because studies have shown that the more active a profile is, the more powerful that link and those social signals can become.
Press Releases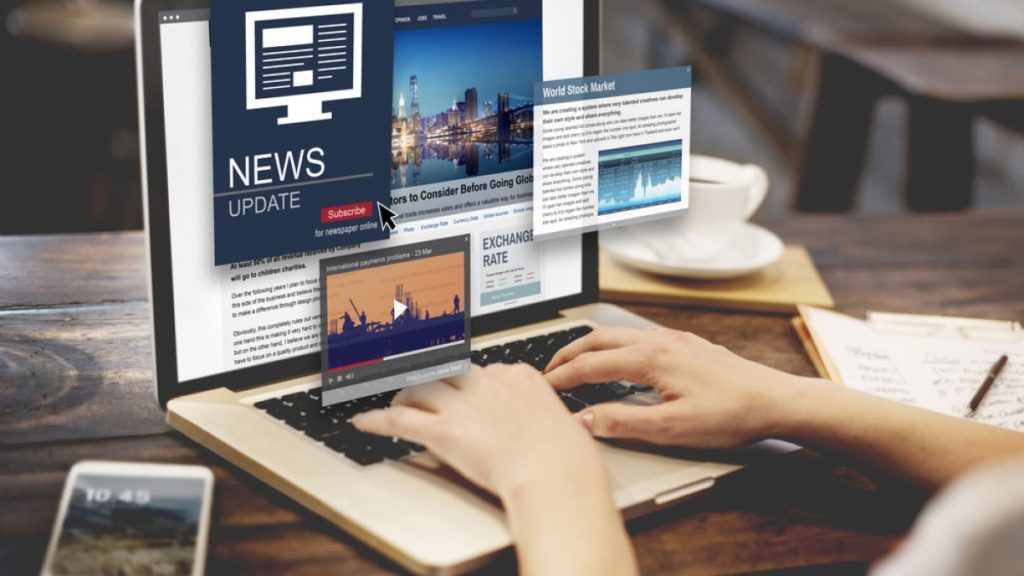 Press releases are great for any industry. Whether you're launching a new product, having a crazy sale or expanding your brand, you may want to consider a press release when you want to let the media know about something that's special. However, reporters nowadays are flooded with coverage pitches daily.
To get attention from prominent media houses it is wise to try adapting their column to your business.
For example- if you are dealing with tours and travel business, search for a column featuring tourism or travel in their publication.  While these press releases can still develop links, your main goal is to try to drive in as much media attention as possible, which in turn, will lead to a lot of exposure, links on prominent media websites and a lot of direct traffic. 
Data Aggregators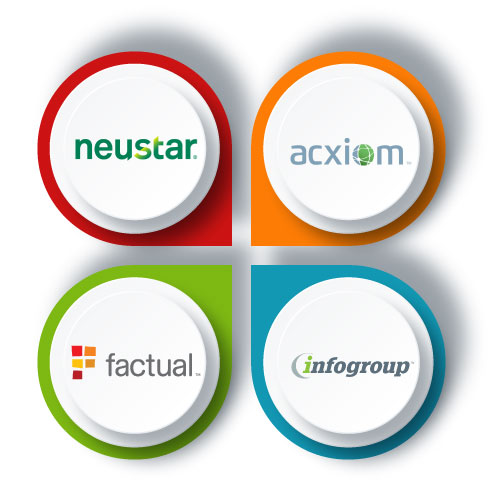 Like citations,  data aggregators will feed their listings to hundreds of other websites when you submit your initial listing. For instance, if you were to submit your website to influential aggregators, such as Infogroup, Acxiom, Neustar, and Factual, those websites, in turn, would submit those listings to 20 other major websites, making your backlink profile powerful.
Having a connection with the data aggregators directly can help you have better control over your business data online. It minimizes the loss of clients due to the inability to reach out to your address or call you.
Sponsorships
No matter how small or large your city is, there are going to be local organizations that are looking for sponsors. This is a great way to build a great reputation in the community and gain a great backlink at the same time. For example, a local animal shelter may be more than willing to let your company become a sponsor for $25 per month, or a local food shelter may be willing to link to those that make a one-time donation. These opportunities can often be found by searching for local non-profits in your area or asking someone at your local Chamber of Commerce.
Conclusion
As a digital marketer, your goal is to generate maximum organic traffic and drive it to your clients' website by using only white hat link building services and SEO services. Ensuring the right strategies with organic link building, you can enhance the digital presence of your client's website and boost their rankings on SERPs.
---