SEO reseller agency platforms allow you to provide premium, high-quality SEO services to your clients while saving time, manpower, money, and effort. Today, I will go over seven SEO reseller platforms you can use. I will review each one and summarize the services they provide.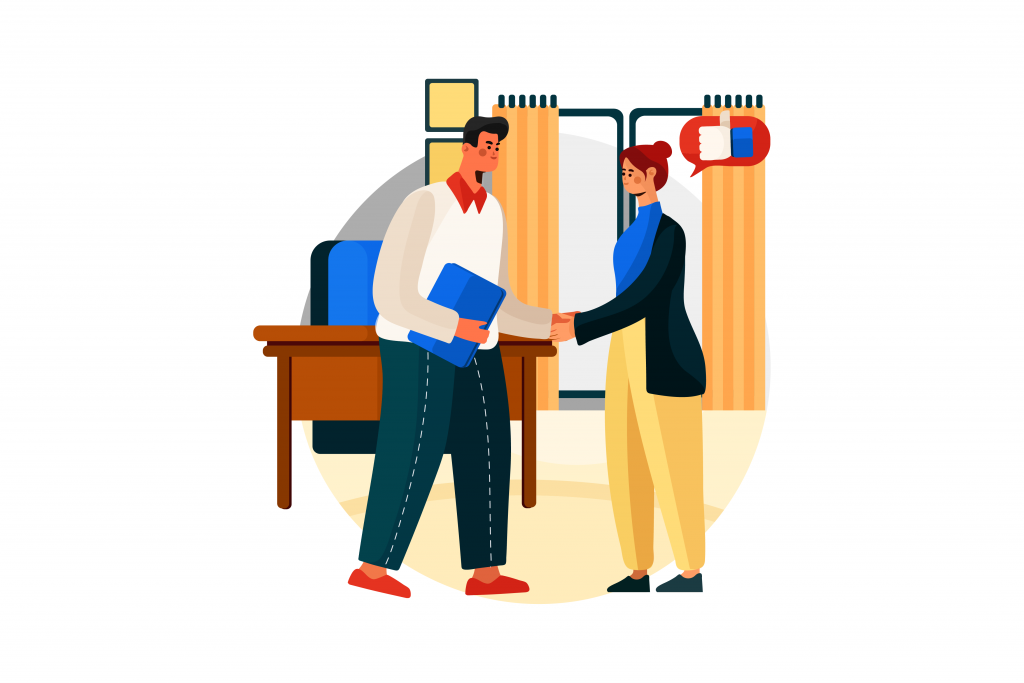 Why Use an SEO Reseller Agency Platform?
SEO resellers allow you to white label an SEO service as your own. They can provide the infrastructure, including client management dashboards and the actual SEO services, while you get to market all that as your own as if you were the one providing that service. 
There are a few reasons you might want to use an SEO reseller platform. For one, it allows you to get started quickly without investing in building an entire SEO infrastructure yourself. You get a whole turnkey SEO platform, complete with services and dashboards. 
You can save time and effort, as well as money. If you pick the right SEO reseller agency, you can provide better SEO services, with better results, to your clients at a lower price. Not only will this help you get more customers, but your existing customers will stick around, and you can improve your brand reputation. 
Your clients will also benefit from better services at lower prices, allowing them to improve their bottom line and increase their ROI. 
Let us get into it.
Marketer's Center has white label SEO services that are specifically made for agencies and marketing consultants. The best thing about Marketer's Center is the fact that it has comprehensive packages to suit your specific needs.
They can do authority link building, local SEO, and organic SEO. And they do these services masterfully too. More than 2,000 agencies and 10,000 clients can attest to that.
To see their comprehensive packages, go here.
SEO Reseller, or SEOReseller.com, offers the following white label SEO services:
Web design: Provide your clients with professional, white label web design services. 
White label SEO: Provide customers with all the SEO services they need. Get a comprehensive dashboard with reports you can provide to your clients on keyword rankings, backlink analysis, on-page SEO analysis, organic traffic, and more. 
Local SEO: For customers needing local SEO, you can provide them with that too. 
Social media: In addition to SEO and web design, you can provide social media marketing services too. 
PPC management: Help customers get an ROI from paid campaigns in addition to organic traffic. 
Reputation management: Help customers improve their online reputation. 
Link cleanup: For customers who have bad backlinks, whether through their own mistakes or due to being hit by competitors' black-hat sabotage tactics, help them clean up their bad links and get their website ranking again. 
SEO Reseller is an all-in-one digital marketing reseller. There are a number of plans available, depending on what you want to provide your customers. 
Do It SEO is an SEO service provider that has a reseller program. Their WordPress plugin helps clients take care of link building, on-page SEO, SEO audits, local SEO, and much more. 
They take care of content marketing, built around the keywords customers are targeting. For local businesses, they help them get local citations in online yellow paper sites and similar sites to boost rankings. 
As a reseller, you can rebrand their entire platform as your own on your unique website. To learn more, go here or here. 
Agency Platform's SEO reseller plans include a free dashboard, where you can track your clients' success. Here are some other features of the Agency Platform's SEO reseller platform: 
A website SEO crawler audit to detect SEO issues
White label done-for-you SEO newsletters to send to your clients and to use as email lead magnets
A 32-point SEO audit to discover how to improve SEO rankings
Client intake forms to get new leads and clients
A free mobile app so you can get notifications when your clients get new leads
Experienced copywriters creating content
And a lot more
You can take all of that and brand it as your own. You can provide your clients with: 
Web Design services
SEO services
Local SEO
Link building services
PPC management
And more
Click here to learn more about their SEO reseller plans. 
Outreach Monks is another excellent SEO reseller agency you can use to provide white hat SEO services to your clients. Reseller plans start at $699/month, but you can quickly get that back with just 1-3 clients. 
You can provide your clients with complete SEO services, including premium blogger outreach, link building campaigns, keyword audits, on-page SEO audits, local SEO services, competitor analysis, and much more. 
Click here to learn more information about their programs. 
SEO Reseller USA has several affordable plans for those looking to offer SEO services to their clients. Pricing starts at just $300/month, which is relatively cheap for SEO reseller packages, and even the most inexpensive plan includes keyword research, on-page SEO optimization, link building SEO, and white label reporting.
You can check updated pricing information and see plans on this page.
Dash Clicks' white label reseller platform gives you a branded dashboard on a custom domain name, along with a custom email address. A dedicated team will handle all of your clients' SEO needs behind the scenes, while you can resell their monthly SEO service packages.
Dash Clicks also takes care of customer service for you behind the scenes. Your clients can use the organized ticketing system that comes with the white label service, along with the live chat and phone support. 
You can go to the Dash Clicks SEO Reseller Page for more information. 
Conclusion
It is crucial to find an SEO reseller program that has plans you can afford, testimonials you can trust, and services you need. For example, if you need to provide link-building services or local SEO, make sure that is included. Always check for case studies or testimonials before signing up with an SEO reseller, and always keep tracking their results to ensure your clients are getting awesome results.
It's also ideal to find an SEO reseller program that caters to your locality if you are into local SEO. For example, if you are in Australia, you may want to look for an Australian SEO reseller agency. And if you are in the UK, you may want to look for an agency that understands the UK market.
White label reseller SEO agencies allow you to create a thriving SEO business without any previous effort or experience. You can bill your clients every month while focusing on your other projects, knowing that the agency is providing top-notch SEO services to your clients. Your clients will be happy, and you can get a chance to improve your online brand reputation. 
---