In the SEO world, if you bring up the topic of buying backlinks, most website owners are going to run the other way, pretending they didn't hear you bring the topic up. Sure, while buying backlinks can get you penalized by search engines, you have to understand that if the process is done properly, it can have a lot of benefits in terms of your search engine ranking.
Since building backlinks is going to take up a lot of your time, you may be thinking about hiring an outside firm to do the dirty work for you. While this is fine and dandy, you have to make sure that you do your due diligence ahead of time to be certain that you're hiring the right company. Look for good traits in link building companies. But hey, that's easier said than done.
To avoid getting penalized or ripped off, here's what you should look for in every link building company.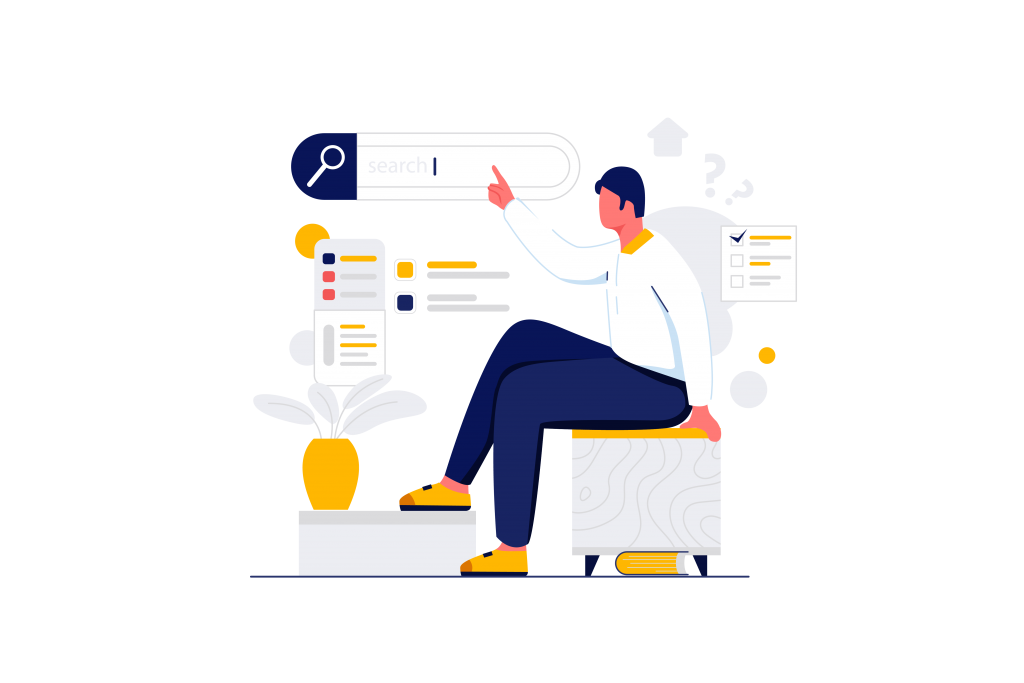 1. Get a recommendation
This can't be stressed enough. If you're going to work with anyone in life, always make sure that you get some sort of recommendation. A solid company will be more than happy to give you contact information from past clients.
If you're having a hard time finding a reputable company, consider reaching out to a few reputable SEO blogs that you may read because, most of the time, these website owners will have a few companies that they recommend.
2. Know the product
While a company can claim number one rankings, does it really mean this ranking is going to stay forever? If you don't know what you're buying, then it's probably best to steer clear of the product.
In the link building space, most companies are going to specialize in a certain service. For example, one company may focus on guest posting, while another may help build an infographic that goes viral, and another may focus on local citations. Here, you're going to want to steer clear of any company that boasts cheap prices and a product that doesn't make sense. While you may be able to see results with these shady services, you have to understand that you're going to put your website at risk.
3. Look at the quality
Like knowing the product, you're going to want to make sure that the company produces a solid product. Since these links are going to reflect your brand, you don't want the public to land on spun content that makes no sense.
As you learn about the products, make sure that you look into products of the past. For example, if you were to use a guest posting service, what kind of article was written? Was it informative? Did it have any errors? Is this something that you would be proud of posting on your website? Was it outsourced? It's okay to outsource guest post content, but the quality should not suffer.
4. Don't worry about keywords
In the past, anchor text was everything. The more keywords you used in your anchor text, the higher that particular keyword would rise to the top. Today, things are a lot different.
If you want to rank, you have to trust the link building company when it comes to building your links. A natural link profile is going to have anchor text that is all over the place, including your brand name, some primary keywords, and random sentences. The more you vary your anchor text, the more natural this is going to seem to Google.
With all of this being said, steer clear of the companies that want you to excessively use your money keywords. Instead, you're going to want to focus on a company that really works hard to build natural links that Google actually loves.
5. Play it safe
Even if you think you found a company that you may want to use, don't use your main website just yet. If you want to play it safe, consider linking out to a web 2.0 property or a website that you really don't care about, like a personal website. The main reason you're going to want to do this is that if the company were to take part in shady practices, you wouldn't have to worry about that website becoming penalized. This is one of the most important things to keep in mind when hiring other companies.
As you build trust with this company, you can slowly start buying services that point to your main website.
With tens of thousands of services out there, it's important that you treat this service like an employee. Don't be afraid to ask a lot of questions and avoid signing up with something you don't understand. By applying the tips mentioned above, you should be well on your way to finding a solid link building service.
---