Looking for prospects and getting a reply from them is just half the battle in blog outreach. This involves writing effective blog outreach emails and not appearing like a bot. But you should also give equal importance to the other half, which is getting the content itself. But where do you get the content for your blog outreach campaign? Do you write it yourself or outsource it?
No matter what you choose, it's going to have costs.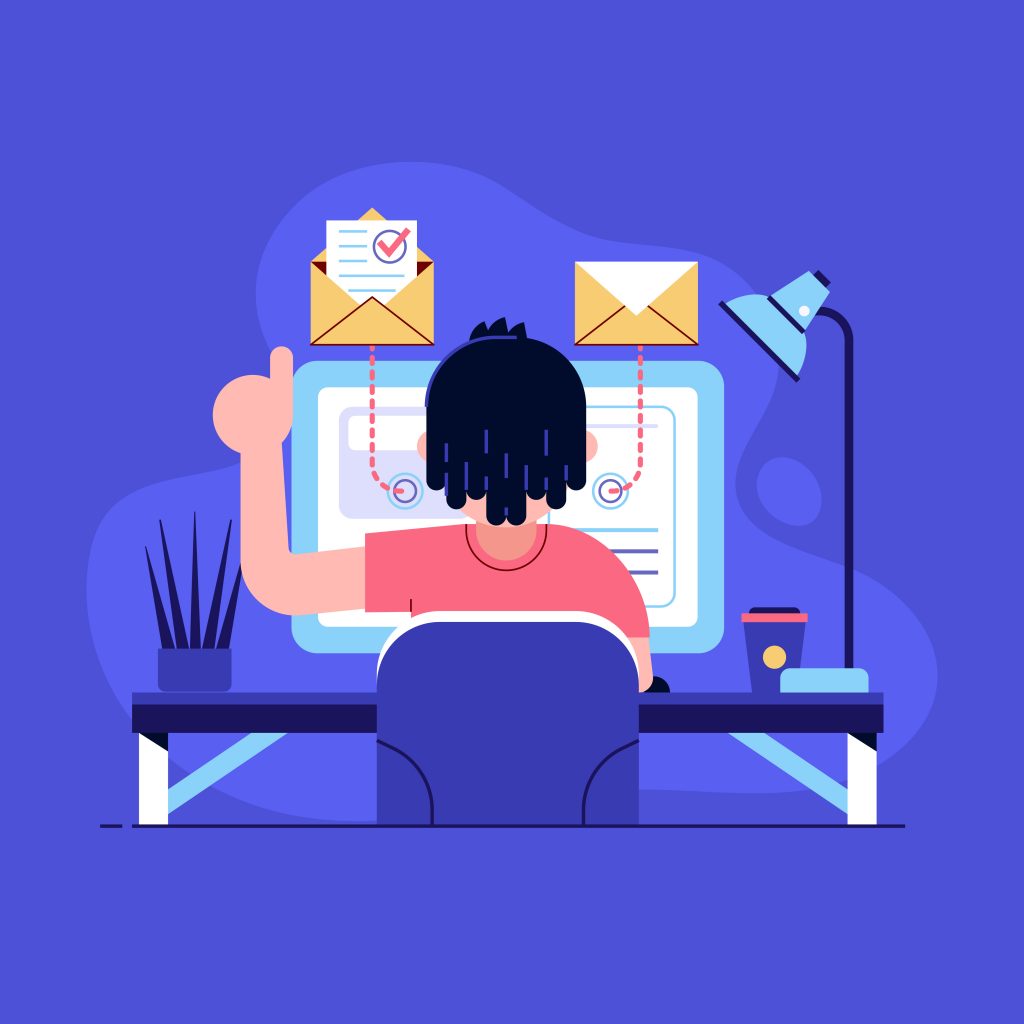 1. Yourself
You can write the guest post yourself, but take note that a good article can consume a significant amount of your time. You may think you are saving money by writing the content yourself, but this isn't necessarily true. It may actually cost you more because time is money. If you are writing content, you are not doing anything else that you need to do for your business.
That being said, writing the content yourself is a perfectly viable option. Here are some tips:
Establish your authority in your field. Webmasters have blogs to establish their authority in their respective industries. It's only natural to think that they only post content that has been written by an established expert. Whatever topic you choose for your guest post, make sure to highlight your competence in the industry. This will increase the chances of your post getting approved and published by the webmaster. You may also get a good impression from their readers, which is always a good thing for your reputation in the industry.
Write for the webmaster's audience and brand.

Even though you should highlight your competence, remember that the guest post is also not always about you. You are a "guest" on someone else's blog after all. Play by their rules. Write about relevant topics that the webmaster and their audience will appreciate. Add internal links to make readers dive deeper into the webmaster's site. The more value you provide to yourself and the webmaster, the better.
Provide the webmaster with everything they need.

You need the guest post more than they do. They can survive without your content, but can you survive without their link? Don't be such a pain to deal with. Make posting the guest post as smooth as possible for them. You can do this by immediately providing everything the webmaster needs, such as author bios, relevant links, and complimentary images for your posts.
The great thing about writing the content yourself is that you have significant control over it. But you do need to make adjustments for the owner of the blog.
You know what? Take it a step further. You can also do the blog outreach email campaign yourself if you can take it. Just make sure to write great outreach email opening lines to increase your reply rate.
2. Upwork
Outsourcing the content is just as viable. You can even make the argument that it's the better option. If you outsource, you can focus on the other parts of your business that matter more.
Finding freelance writers is also not very difficult, considering that there are platforms and marketplaces that directly connect business owners and companies to freelancers.
One such thing is Upwork. Here are some important things you need to know about this platform and marketplace:
There are free and paid accounts.

There is indeed a free plan for business owners and companies, but there are still fees you need to think about, like the cut Upwork gets for all contractor-freelancer transactions. Paid plans have a lot of quality-of-life upgrades, including getting account managers and talent specialists and having 24/7 chat support. They can help you optimize your job ads and answer all technical issues you may have.

You can post a job ad.

There are two ways to get your blog outreach content from Upwork. You can either post a job ad and wait for freelancers to give you proposals or browse through the freelancer database yourself and reach out to the ones you like. When posting a job ad, you want to write a full description of what you want to be done, such as the content of the post and the budget you have for it.

You can also browse through their freelancer database. Upwork has a large database of freelancers from various fields, including graphic design and writing. The freelancers are also from various levels, with some being of entry-level skill and some being experts. Choose the right writers that will fit your strategies and goals.
Upwork is just one of the many platforms and marketplaces where contractors and freelancers can connect. With the right approach, outsourcing your blog outreach content to Upwork freelancers is even better than writing the content yourself.
3. Craigslist Job Posts
Craigslist is a classified ads website where you can not just post items for sale, but also post jobs among other kinds of ads. You can utilize this feature to look for competent writers for your blog outreach content.
Using Craigslist is just as straightforward as using Upwork. Just post a descriptive job ad and wait for freelancers to reply. Here are some tips for hiring a Craigslist freelancer:
Try to hire local talent.

The great thing about Craigslist is that ads can be localized, meaning you can include your state or city. You may be able to hire local talent this way. Hiring local talent is sometimes better because you feel a better connection with these freelancers, thus easily building trust and rapport. You also feel like they are always just a call away, thus making coordination easier, especially when there are issues.
Filter through bad replies.

Craigslist is a big website. It attracts different kinds of people, both the competent and the incompetent. Writing also has a low barrier to entry. You can say that everybody can write. But the difference between a real professional writer and an amateur is huge. Legitimate professionals know how to get their point across in a logical format, and oftentimes, they use simple passages that are easy to understand. Scrutinize replies as much as you can.
Avoid looking like a suspicious poster.

Since Craigslist is a big website, it also attracts both legitimate companies and scummy ones. You don't want to appear like one of the suspicious posters on the website. When posting or talking to freelancers, incorporate your real name, company name, or any other detail that can be searched online to verify your legitimacy.
Craigslist being a big website has its pros and cons. But with the right optimization, you can maximize the pros and minimize the cons.
4. Problogger Job Board
There are a lot of job boards out there that focus on blogging and other web writing gigs, but the Problogger job board stands out. This is because you have to pay to get your job ad posted there. You may think that the payment makes the job board unattractive, but this couldn't be any further from the truth.
Here are some fast truths about the Problogger job board:
The job board being a paid service is actually an advantage.

Problogger offers different listing packages ranging from 80 dollars to 385 dollars as of this writing. This is justifiable because job ads get hundreds of thousands of views, and many of these viewers are top-tier writers as well. The Problogger website is also big enough on its own and it naturally attracts writers. Your job ad can get even more views from their organic visitors and loyal readers.
Many top-tier writers are on the platform.

Here's another advantage of the Problogger job board being a paid service – it filters out all bad and scummy companies. For sure, only those who are seriously looking for freelancers will pay for job ads. For this reason, the job board attracts high-quality talent, such as writers who get featured on the biggest blogs and websites.
Many freelancers like the platform because of its features. The high costs of posting a job ad to the Problogger job board don't just filter out bad jobs. The board actually has high-quality jobs in it, which are often hard to find on other platforms and marketplaces like Upwork and Craigslist. This is another reason why many top-tier writers are on the platform. Another reason is the features. Freelancers are able to make their own profiles and showcase their portfolios and resumes.
If you have the budget for it, you can't go wrong with the Problogger job board.
Write it yourself or outsource
So, where do you get content for your blog outreach campaign? You can write it yourself or hire someone competent to write it for you. Either approach is viable as long as you know how to do it properly.
If you are going to write the content yourself, remember that it will still cost you because time is money. And if you are going to outsource, remember to use legitimate platforms and marketplaces only and scrutinize applicants as much as you can.
Whatever method you choose, your blog outreach campaign is still going to cost you. Some webmasters even ask for payment for guest posts and links. These can be worth it too, but it's an entirely different topic that requires its own article.
---