Many digital marketing agencies offer guest posting services. But even they can have a difficult time getting the right leads, coordinating with webmasters, writing high-quality articles, and building links using guest posts. After all, there may be a lot of challenges along the way. And many times, these challenges are outside of their control, such as whether the webmasters will reply at all to their guest post proposals.
This is where white label companies come in. If you are an agency offering guest post services, you can outsource them to a white label company and rebrand them as your own. You get to offer guest post services to your clients even though you are not the one doing the guest posting yourself. Here's everything you need to know about white label guest posts.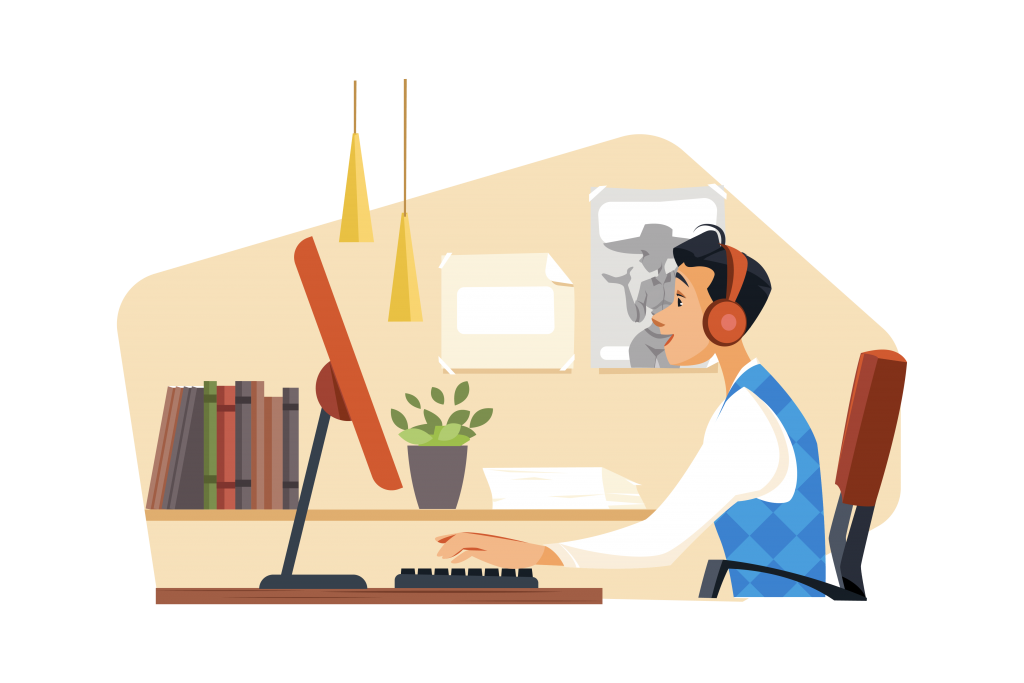 Table of contents
White label guest posts explained
Guest posts are exactly what they sound like.

Guest posts are articles you post on other websites. The primary goal of guest posting is to give exposure to you or your client. For example, if you have a client in the HVAC business, you can write an HVAC-related article on a related website. This will not just give exposure to your client's HVAC business. It can also give your client some links to make their website more favorable to search engines. Guest posting is also a great way to build up your client's reputation in their industry or niche and gain connections with like-minded businesses.

Guest posts play an important role in link building. The value of guest posts will depend on several factors. But it's particularly important when it comes to building links. When you are reaching out to websites to propose guest posts, you have to make sure that the websites are not just related to your client's industry or niche, but also highly authoritative. The more authoritative the website, the more valuable the guest post from it becomes. This can be difficult and too technical, so many agencies outsource the work.
Offer guest posting services to your clients and outsource the services to another company. As a digital marketing agency, you should have all the services your clients may need, including link building techniques such as guest posting. You can then outsource the guest posting services to a white label company and rebrand the services as if you are the one doing them even though technically it's the white label company doing all the heavy lifting. This is essentially what a white label guest posting service is.
Problems that are solved when you outsource guest posting services
Building an in-house guest posting service team can be expensive. If you want to offer guest posting services to your clients or do guest posts for your own agency, you will have to shell out significant cash. Building an in-house team of outreach specialists, SEO experts, and content creators can be very expensive. You can save money by simply outsourcing your guest posting services to a white label company. You are not just saving money. You are also able to focus on other aspects of your digital marketing business that may be more crucial.
Compiling and maintaining a list of prospects can be difficult and time-consuming.

Guest posts are only as valuable as the websites they are posted on, the amount of exposure you and your clients can get from them, and the quality of the posts themselves. The quality of the websites is particularly important. Unfortunately, it can be difficult to find highly authoritative websites. It can also be time-consuming reaching out to their webmasters, building and maintaining a relationship with them, and keeping track of all of them. With white label guest posts services, you don't have to worry about these things anymore.

Outreach can be very frustrating. Once you find authoritative websites, your struggle is still not over. You actually have to message their webmasters, send a convincing proposal for a guest post, and coordinate with them consistently until the guest post is actually posted. Somewhere along the way, something may happen and the guest post ends up not getting posted at all. Maybe the webmaster doesn't reply to you from the get-go. Maybe they don't like the article you have written. And maybe they are just too busy to entertain guest posts, to begin with. Outsource guest posting now to avoid dealing with these frustrations yourself.
How the process of white labeling guest posts work
White label guest posts are not just guest posts for your clients. They can be guest posts for your agency as well if you think you can benefit from the guest posts yourself. Different white label companies have different processes for how they do white label guest posts, but here's a general idea of how they work:
Creating a content strategy.

You don't just blindly do guest posts. You need to have a content strategy. To develop one, you and the white label company of your choice can brainstorm or you can just let them handle everything. The white label company can define goals, analyze existing content, develop new content ideas, look for keywords, and even create an editorial calendar for full-blown campaigns.

Reaching out to relevant websites.

Once a strategy has been developed, the white label company will look for prospects that fit the strategy. Usually, these prospects are websites that are both authoritative and relevant for you and your client. The white label company can use many metrics to find these prospects, such as Domain Authority (DA) and Domain Rating (DR.) And then they will reach out to them and propose to write a guest post.

Writing the content.

Many websites, especially those that have high DA and DR, have guest post guidelines. After all, they get a lot of proposals every day, and they need to weed out the low-quality ones. The white label company will write the content and take into consideration these guidelines to maximize the chance of the article getting posted. Some white label companies have in-house writers and editors. But there are others who outsource to contractors and freelancers as well.

Getting the content posted.

The white label company will send the finished article to the prospect and wait for it to get published on the prospect's blog. There are times when this can be quick. You can see the article posted within a day or two. But high DA and DR websites can already have a long list of articles to be published. You may have to wait days, weeks, or even months to get the article posted.

Reporting the posting to you. Follow ups will be made when necessary. But not to the point where the white label company becomes annoying. Once the article has been posted, the white label company will report it to you. Many white label companies have dashboards where reporting and managing entire link building campaigns are easier. But there are also white label companies that don't.
Top white label guest posts services companies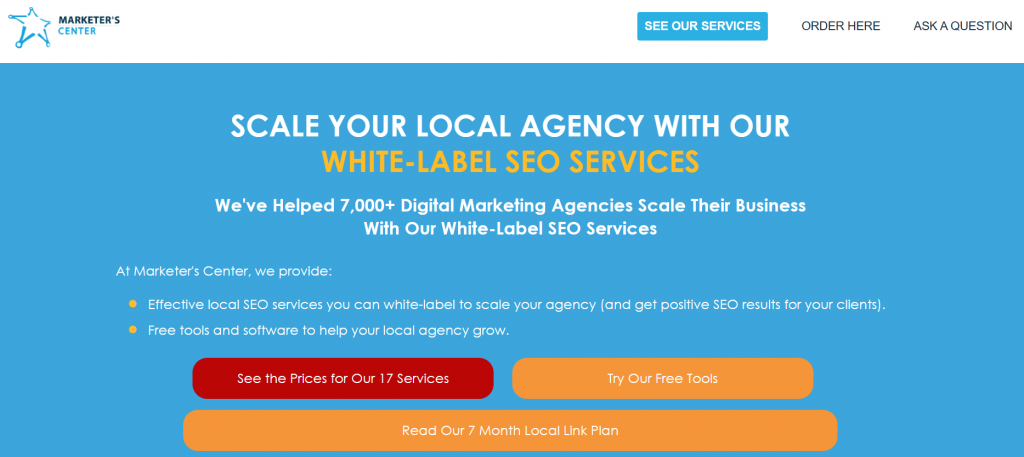 There are some digital marketing companies that offer services to businesses only, and they only open themselves up to white labeling when agencies do look for them. But Marketer's Center is different. It's a dedicated white label digital marketing company that has helped thousands of digital marketing agencies and contractors. They do not just do white label guest posts, but also a multitude of other digital marketing techniques. Here are some fast facts about them:
Marketer's Center's white label guest posts focus on the home service industry. There are many white label companies out there that can do guest posts for every industry and niche out there. But the problem there is that they may not have specialized knowledge and expertise in particular fields. If you or your client is in the home service industry, such as HVAC, plumbing, and roofing, consider getting a white label company that actually knows how to navigate these fields – and that's Marketer's Center.
They are big on local SEO. Marketer's Center has a lot of local SEO services, such as local citation building and clean-up and GMB content creation and management. Their focus on local SEO can be an advantage when doing guest posts. They can look for authoritative and relevant websites in your or your client's locality. They can get you local links and traffic, make you or your client locally visible, and give you or your client leads that are locally relevant.
They have a client dashboard. If you want to get into white labeling in general, not just white label guest posts, it's advantageous to get a white label company that has the infrastructure that makes handling campaigns and rebranding them as your own easy. This is where Marketer's Center's client dashboard comes in. With their dashboard, the entire process of white labeling and reselling services as your own becomes smooth.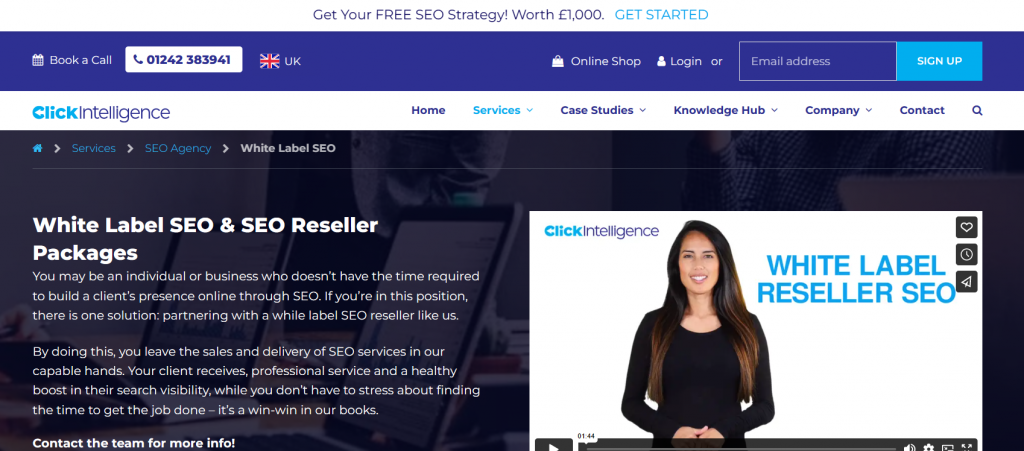 Click Intelligence is a London-based digital marketing agency that is open to white labeling their services. They offer a wide variety of digital marketing services that you can resell, such as content writing, link building, paid search, SEO, and social media. Here are more important details about this company:
Click Intelligence's outreach campaigns are based on Domain Authority.

White label digital marketing companies use different metrics to know which websites to reach out to for guest posting opportunities. One of the most important among them is Domain Authority. Click Intelligence understands the importance of this metric and bases their entire outreach campaign on them. Even their prices are based on DA.

They do manual outreach. Automated outreach can be advantageous because it gives you efficiency and scalability. But problems may arise when it comes to personalization, prospect relevance, and relationship building. This is why Click Intelligence only does manual outreach. This ensures that the prospects are receiving personalized guest post proposals. This also ensures that they are reaching out to the right prospects and building real and honest relationships with them for future collaborations.
They have long-standing relationships with different webmasters.

One of the best things about manual outreach is that you are able to build relationships with prospects. Click Intelligence doesn't just reach out to webmasters, publish one guest post, and forget about them. They like to stay in touch and build long-lasting connections with people across different industries and niches.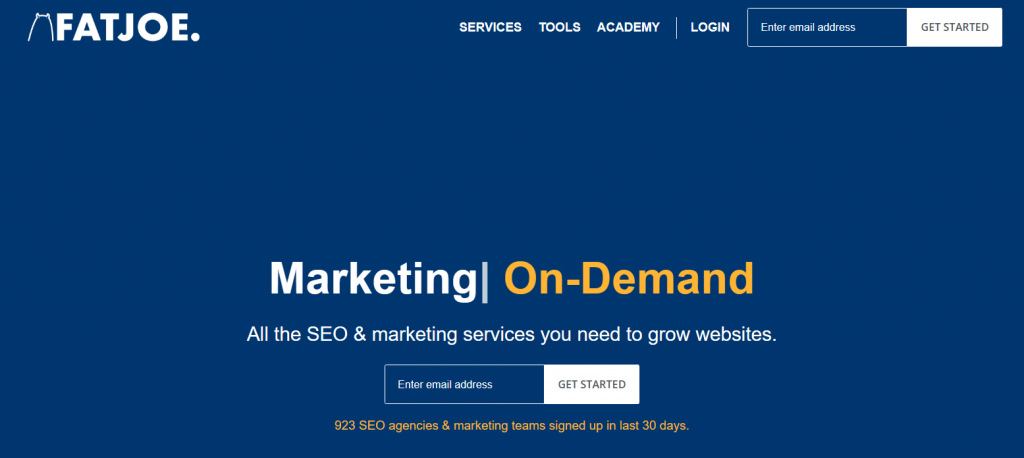 FATJOE is another white label company in the UK. They are one of the biggest names out there as providers of outsourced work for agencies. Since its founding in 2012, FATJOE has helped more than 10,000 agencies and teams in content creation, design, link building, and SEO. Here are more juicy details about them:
FATJOE's outreach campaigns are also based on certain metrics.

Like those of Click Intelligence, FATJOE's outreach campaigns are also based on Domain Authority. They are also based on Domain Rating, word count, and other metrics. This is great because you can see the value of what you are getting for their white label guest posts. The better the DA, DR, and word counts, the pricier the guest posts become. But they also become more valuable to you and your client.

Their services are designed for easy white labeling.

FATJOE's outreach campaigns involve genuine websites, contextual links, and quality content. They also avoid duplicates, so you don't get multiple placements per domain. But what separates them from other agencies that offer such services is how they make white labeling and scaling easier – thanks to their powerful dashboard.

Their team members are scattered across the globe. FATJOE has team members in Australia, the United Kingdom, and the United States. This can be advantageous, especially if you or your client is dealing with the Australian, UK, or US markets. These team members may help you get local and relevant prospects for your white label guest posts.

Marketer's Center is big on local SEO, but Niche Website Builders also has their own specialty – content and everything in between. They can build entire websites for affiliate marketing, create content for blogs, and gain links via pillar posts. If you need something related to content, Niche Website Builders is the way to go. Here are some fast facts about this company:
Niche Website Builders have in-house writers.

Niche Website Builders is an agency that white labels their content services. Many such agencies also outsource their content to freelancers and other contractors that are not necessarily specialized for you or your client's industry or niche. But Niche Website Builders is different because they have in-house writers that are specialized for web content with no distractions. The guest posts you will be white labeling with them will surely be top-notch.

They don't rely on PBNs. Many agencies that offer guest posting services can compile and publish the guest posts in link farms and PBNs. Links and posts from such websites can actually hurt your client. This is bad news because it will hurt you too and your reputation. Niche Website Builders don't use such techniques. They reach out to real websites with real webmasters.
You can choose the level of involvement you like.

You can be very involved in the entire process of guest posting. For instance, you can choose the Domain Rating of the website where you want the guest post to be published. You can also choose the level of traffic of the website. But you can also have little to no involvement in the process and let their outreach specialists and professional writers do their thing.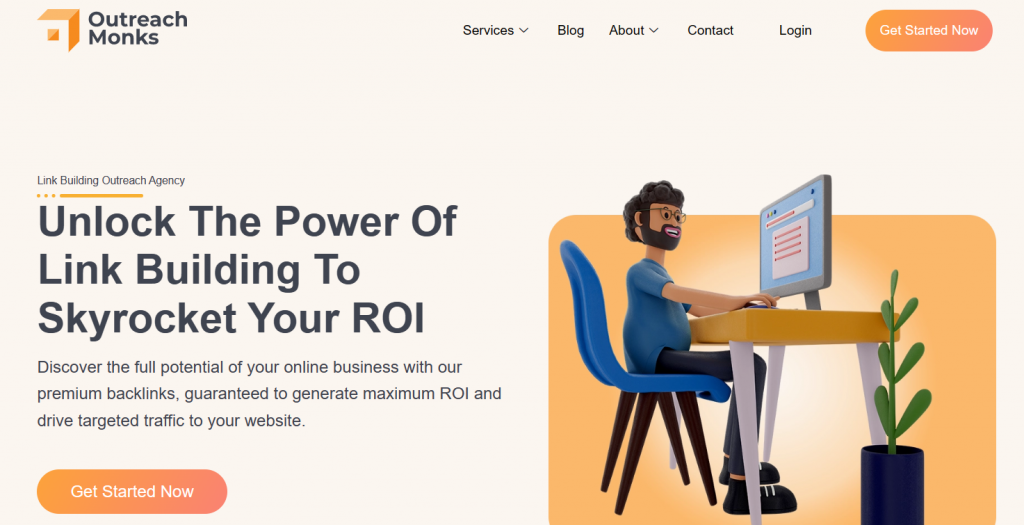 Outreach Monks is not your typical SEO agency that offers all kinds of SEO services to cater to the widest customer base possible. This agency focuses on one specific aspect of SEO – link building. And with link building comes techniques such as guest posts. It's right in their very name – Outreach Monks. These are the zen masters you want reaching out to websites for guest post opportunities. Here are more interesting details:
Outreach Monks recommends a diversified outreach campaign.

Many of the white label companies we have talked about base their outreach campaigns on specific metrics such as DA and DR. Technically, you can fill your outreach campaign with high DA and DR websites only to maximize value. But Outreach Monks has a different approach. They actually recommend that you diversify the level of DA and DR of the websites you publish guest posts to because this will appear more natural for search engines.

They can give you a white label report when the guest posts go live.

Outreach Monks also has a dashboard where you can see and manage entire outreach campaigns. With their tools, they can send you a report about your published guest posts. They send these reports in a way where you can easily customize them, so you can rebrand them and send them to your client as if you have made them yourself.

They have different link building packages. As an SEO agency that specializes in link building, it's to be expected that they have a variety of link building packages. You can let them manage entire link building campaigns. But you can also order only a few links or maybe even try link insertions on already-aged posts. Having different link building packages can be beneficial for you as a guest post reseller. This means you can customize your packages for your clients too.

It's already in their name – Outsource SEM should be your go-to when you are trying to outsource SEM, SEO, web development, and other digital marketing services. They have a competent white label reseller program – perfect for an agency like you looking to resell and scale. Here are more interesting facts about this company:
They have a four-step approach in white label guest posts.

First, Outsource SEM looks for authoritative and genuine websites for you and your client. And then they reach out to those that reach their standards. After that, they offer guest posts and write the content themselves. And then they follow up to make sure that the guest posts are actually published. These steps may seem simple enough. But it can get difficult very quickly as many webmasters are very difficult to work with.

They are expert email marketers.

One of the most difficult aspects of reaching out to prospective webmasters is that many of them don't even reply. But Outsource SEM has a team of expert email marketers that compose emails with high click-through rates – thanks to the email marketing techniques they have learned over the years. This can make your outreach campaigns for your guest posts more effective.

They have comprehensive white label reports.

Reports are important not just to you, but also to your clients. Some clients want very comprehensive reports to see where their money is going. Thankfully, Outsource SEM has some of the most comprehensive white label reports you can get in the market. And of course, you can rebrand them as your own. Take the credit for their detailed reports.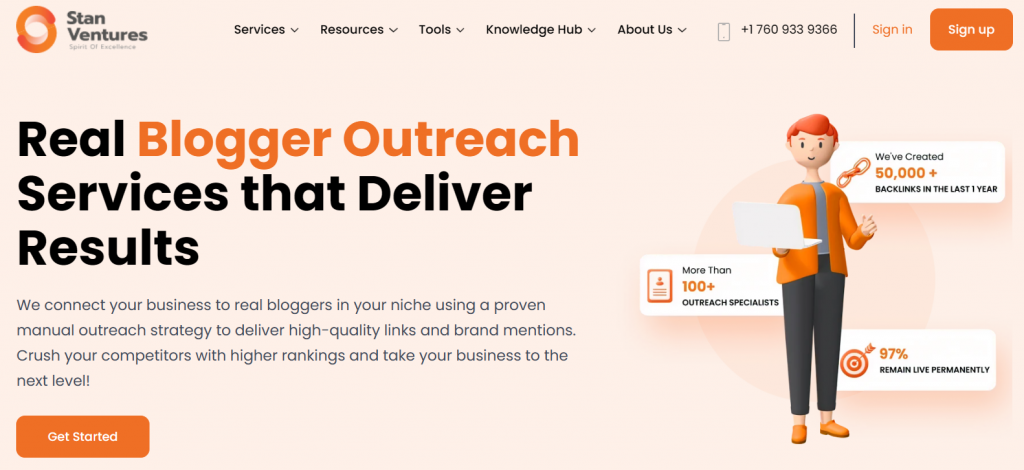 Stan Ventures is a white label SEO agency that is proud of their metric-driven SEO services. They combine the exceptional SEO expertise of Americans and Indians, pioneering an Indo-American SEO experience. Here are more things you need to know about this company:
Stan Ventures has niche-specific writers for their white label guest posts.

Some agencies may have blog writers and freelancers in their arsenal. But many times, their content creators are not real experts on your client's industry or niche. Stan Ventures stands out in content creation because they have niche-specific writers. This ensures that the content they make for their white label guest posts is high-quality.

They are connected to more than 50,000 bloggers worldwide.

Stan Ventures maintains a connection with more than 50,000 genuine bloggers across different industries and niches. They can surely cater to your needs as well as your client's. Many of these bloggers are outside of the US, so if you need that link juice outside of the country, Stan Ventures may be the way to go.

All their links are permanent.

There are agencies out there that build links via guest posts competently. But once the links have been placed and the guest posts have been published, they don't care anymore. The links can be removed by the webmaster when they choose to do so. But with Stan Ventures, they make sure that all links that they build are permanent. If your links are removed, they will replace them for free.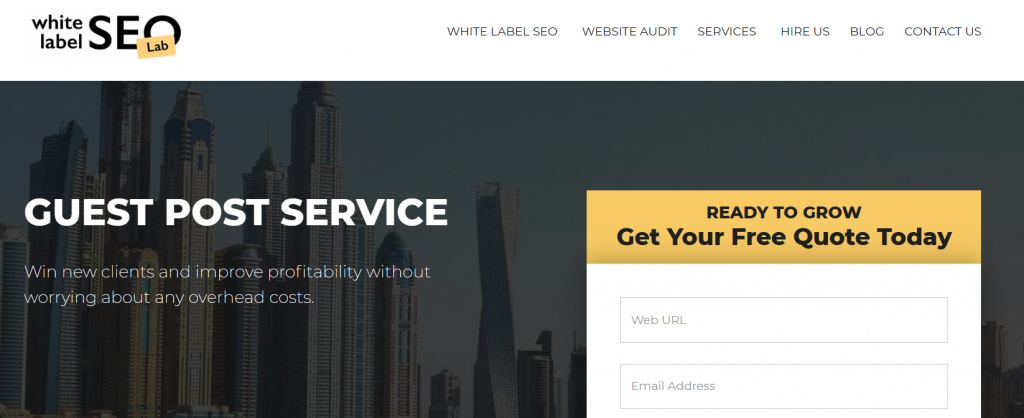 White Label SEO Lab is a white label digital marketing agency that offers a variety of services. They have white label SEO, white label PPC, and white label web design. If you have a lot of digital marketing needs, not just link building via guest posting, White Label SEO Lab should be on your radar. Here are some things you should know about their white label solutions:
White Label SEO Lab's white label guest posts are also based on Citation Flow and Trust Flow.

Many white label guest post providers base their outreach campaigns purely on Domain Authority and Domain Rating. What makes White Label SEO Lab's offerings different is that they use more metrics to finetune their search for potential websites where your guest posts will be published. Some of these metrics are Citation Flow and Trust Flow.

They can talk directly to your clients. With your permission, White Label SEO Lab can communicate directly with your client base. This ensures that they can do a good job with their guest posts and the process of white labeling them. This can give you more time on other things relevant to your digital marketing business, such as trying to get more clients.
They make scaling your digital marketing business easier. Because of their white label techniques such as directly talking to your clients, White Label SEO Lab can make scaling your digital marketing business easier. They can save you time because you can outsource the work to them. And they can save you money because you don't need to hire additional staff for your in-house digital marketing needs.
How to become a guest posts services reseller
You are basically a guest post services reseller if you outsource guest post services and rebrand them as your own. Here are some tips if you want to become a successful guest post services reseller:
Look for a white label guest post services company that fits your needs and wants.

There are many white label digital marketing companies out there. Some of them are more general, offering different kinds of white label SEO, PPC, and social media services. And some of them are more specialized, focusing on very specific white label services such as guest posts. Make sure to choose one that has the services you want to outsource and one that fits your budget.

Consider hiring a company that has the infrastructure for reselling.

Dedicated white label digital marketing companies use tools to make white labeling and reselling more efficient. They have dashboards and reporting systems, so you can place orders and manage campaigns with ease. Consider hiring these companies. However, this is not to say that white label companies that don't have these are incompetent. Companies that don't have these tools usually assign you a dedicated account manager, so all is well.

Get a feel of the company's competence and reputation. Competent white label companies are not afraid to show reviews, testimonials, and even results. Browse their website and look at what their clients say. Usually, their website will also have a blog with case studies to show their results. You can also check their business profiles and social media profiles. There can be reviews there too.
Outsource your guest posting services to white label companies
Guest posting can be a complicated content and link building strategy. Thankfully, you don't have to do it yourself for your agency or your client. You can outsource guest posting to a white label digital marketing company such as Marketer's Center. And then rebrand them as your own. Send these companies a message now and see if they are a good fit for your needs and wants.
---