The life of a small business owner can be daunting at best and if you're about to embark on a new marketing campaign of your own,  I have some useful advice.
I understand the pressure and stress you're encountering. As a previous small business owner myself, I can relate to the preparation, logistics, personal dedication, financials, spare time, and sacrifices that go into every aspect of giving your business a legitimate chance at success.
To give you a brief summary of my road to a successful business, I must start from the beginning. I didn't just come up with a concept and presto — instant success. I took my bumps along the way with so many trials, errors, and even failures before I figured it out. With anyone that has that entrepreneurial spirit, failure is part of the deal in order to achieve great things. It's how well we regulate and minimize those failures that finally create a successful venture, and for me, it was no different.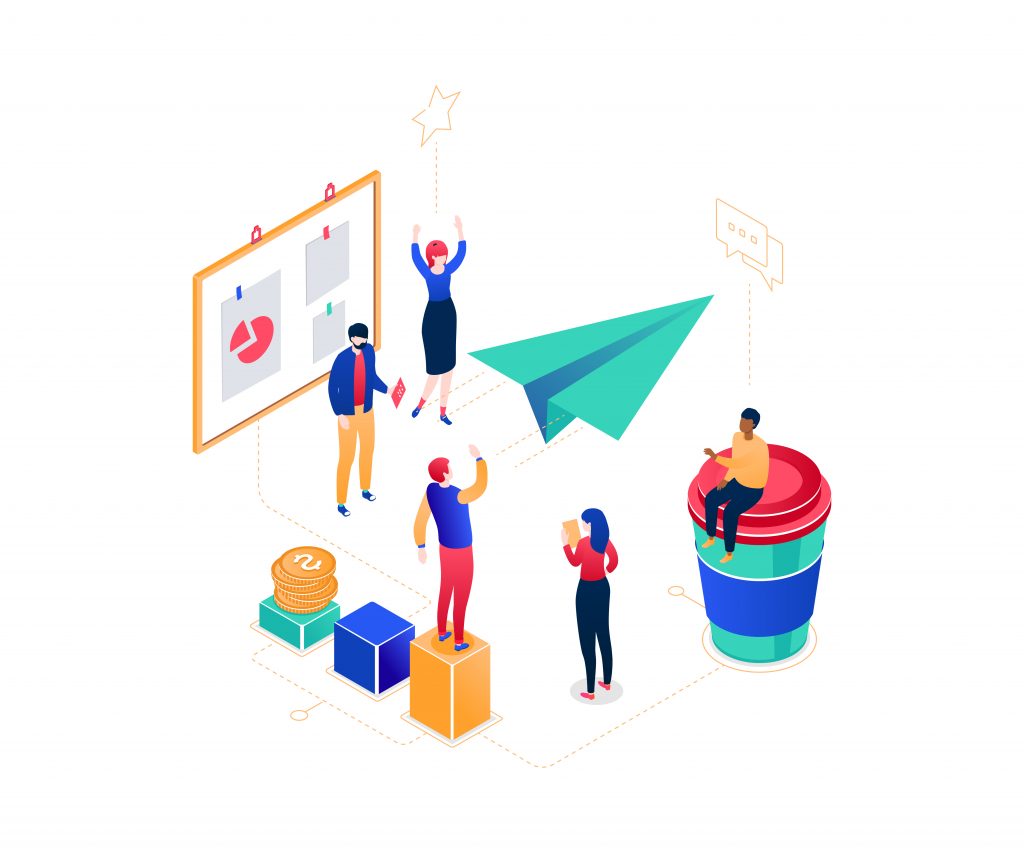 How I started
I'm a graduate of the Culinary Institute of America, amongst the top of my class in 2002, and moved from Hyde Park, NY upon my graduation to Boston, MA where I landed my first culinary position as a sous chef for Jody Adams and her renowned Rialto at Harvard Square. I quickly developed a network of industry friends, and after 2 years with Jody, I plunged into my first restaurant with a few other chefs. We were all full of brilliant ideas, with a great concept and a team of talented up-and-coming chefs! Failure seemed impossible. However, that wasn't the case as we only lasted 8 months before closing the doors in utter failure.
After taking it on the chin, I was hellbent on not going back to work for someone else again. I wanted my own kitchen, my own team, and my own business. I was primed and ready to establish my own restaurant and make my vision a reality.
How was I to accomplish it? What did I learn from my first failure? After taking some personal leave and traveling the world for 6 months, I cleared my head, organized my position, and created a new concept based on my analysis of the doomed Circle Restaurant.
My new concept was to downsize overhead, minimize my menu, and create a new market by generating a social media presence. This was a huge gamble, but I had the stones to try again. I did no advertising in mainstream print media, I did no promotions via standard routes, and this was all by design. This concept was to generate a buzz in the online digital world only. Give the illusion of prestige to our customers.
In 2006, I opened Journeyman Restaurant in a dingy side alley warehouse in the Somerville district of Boston. We had no storefront signs, no advertisements, and no directions. I created a restaurant version of a 1920s speakeasy and my only weapon to draw customers was the mystique of the restaurant by word of mouth and digital media.
I'm a chef by trade, not an IT wizard, so generating an online presence was overwhelming, to say the least. I did my research and learned all about the importance of blogs, social media, search engine optimization (SEO) content, and something called white label marketing. I gave it my best attempt to handle the load, but found out quickly it's much harder than it appears.
What is white label marketing?
White label marketing is the collaboration of multiple digital media facets optimizing your product or services vs your competitors in the marketplace, including generating online traffic for websites and social media, developing copywriting, blog, and website content which ultimately produces more customers for your business. White label marketing incorporates web design/development, mobile app building, better search engine results (SEO/SEM & social media), and content creation for marketing in the way of blogs/email blast/brochures/etc. The theory of digital white label marketing is sound and applies to all industries where an online presence is necessary, but the task alone is a full-time job. So, who has the time and the know-how to handle all this work?
Of course, you can tackle this monster task on your own, with so many white label SEO tools and software available today. But if you're anything like me, it's like learning a whole new language, and can take a long time to comprehend. However, for those fortunate few that have the ability and are willing to handle their own marketing campaign, then I'll give you a few pointers to get you started.
How to get started
So, you're prepared to take the next step and begin the white label marketing campaign of your business? Wonderful!
The best way to pursue a seamless campaign is to purchase proper software that will guide you through each process. Your priority will be seeking SEO tools and software that can assist you in rank tracking, SEO auditing, and local SEO. Most software programs can deliver more powerful options and even more detailed categories depending on your class of purchased software. For now, let's focus on the importance of search engine keyword rank trackers.
1. Rank trackers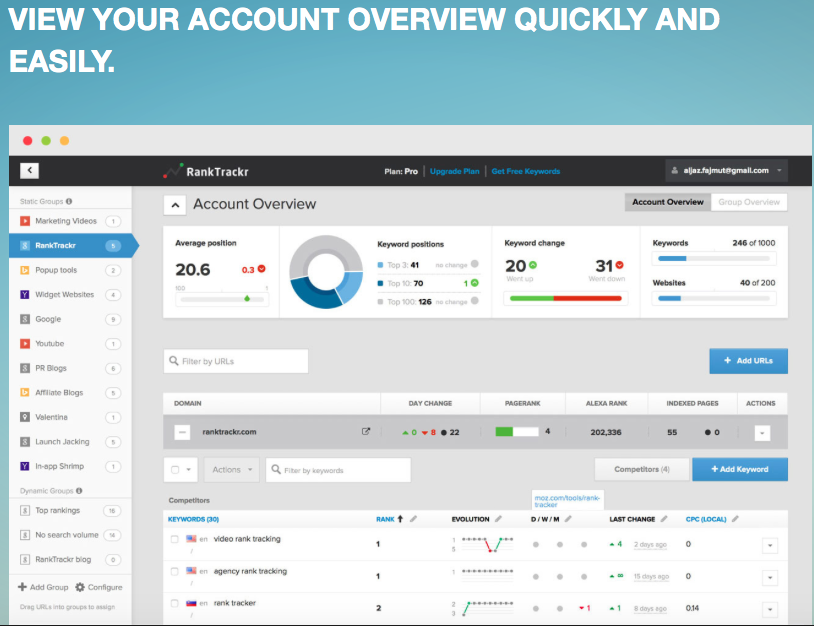 When creating your own online content such as blogs, websites, social media posts, newsletters, etc., SEO keywords are of vital importance to generating a top-level ranking on search engines such as Google. In general, the public won't look past the first page of a search result, and if you don't rank amongst that top page, you're at risk of losing a valued customer. Having the correct keywords included in your content will ultimately land you on Google's front page. If so, your business will benefit greatly in conversion rate optimization (CRO).
Rank trackers are used for tracking and improving search engine keyword results, allowing you the ability to discover the best SEO-targeted keywords to develop your content around. Keyword rankings are a constant variable over time, based on algorithms created by the brilliant minds at Google. Being up-to-date is critical to the success of your business.
Why rank tracking is critical:
Allows you to see how SEO efforts translate into rankings
Tracks how revisions made to your website affect rankings
Being able to see the correlation between SEO efforts and ranking (shows what works and what doesn't)
Helps record any changes made to the website, using a rank tracking tool, shows how each change affects overall search engine ranking
I.e. RankTracker.com – this tool will show a site's average ranking, keyword positioning, and the effects of any keyword changes made (both positive and negative)
Rank tracking identifies which keywords and pages generate the most traffic critical for understanding what pages are popular with the targeted audience and the keywords/phrases they are searching for.
Also identifies which keywords/terms are performing the best, indicating valuable terms that should be focused on
Rank tracking can help develop new key terms, based on those that are ranking high
Once 'high traffic' keywords/terms are identified, they can be tracked, to see how they perform on a long-term basis
Rank tracking can be used to monitor competitor keyword rankings, giving clients a clear picture of their position in comparison to competitors
If competitors are improving their rank, you can see what strategies/keywords/SEO efforts are working for them
Rank tracking helps to stay current with algorithm changes
Rank trackers help to monitor any changes/updates in search engine algorithms, so that SEO strategies can be adjusted
Now that we've covered the benefits of rank tracking you'll be seeking a reputable software to apply for use. The following are highly recommended and extremely user-friendly.
2. SEO audits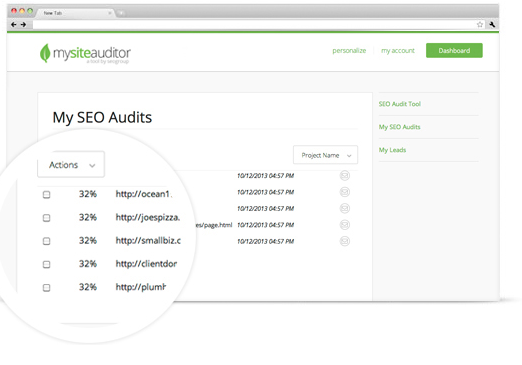 An SEO audit is a health check for your website. It looks at the technical infrastructure showing you the on-page and off-page necessities for optimizing your website's search engine results, accessibility, and CRO. This is the lifeline of your online marketing as it creates a comprehensive analysis of your website's content regarding your SEO functionality. It's able to identify website performance-related issues, analyze backlink performance, social media correspondence, keyword density problems, and survey duplication content-related issues.
Listed below are a few types of SEO audits and how can they benefit your website:
Technical Audit – This audit can help identify major technical issues with your site that may be limiting search engines from efficiently working through your site as it tries to comprehend the content.
Competitive Website Audit – Just as it sounds, this audit will create a report showing you what your top competitors are creating for SEO material vs your own SEO content. This enables you to re-evaluate your tactics and make any necessary changes to improve your marketing campaign.
Content and Link Audit – This is a crucial audit that will evaluate your website's links and content to ensure that your search ranking is not negatively influenced and that your website is currently relevant.
Local Audit – Local relevancy of your website is the cornerstone of all small business owners. With this audit, you'll gain access to data on important areas of local optimization. It should include reports on local listings, citations, onsite/offsite activity, local search results, and reviews.
To help save you time, I've included the following links to a few wonderful SEO auditing software programs.
3. Local SEO
Local SEO is focused on providing results that are relevant to a searcher based on their current location. Particularly important for small businesses, they need their website to appear in local searches for their targeted audience. Local online demand for products and services is missed without a local SEO strategy. Below are some worthy links about discovering the importance and value of local SEO including links for local SEO statistics.
Now that we've covered the broader scope of white label marketing you're well underway in creating the most optimized online presence possible for your business. However, let's not only optimize your online presence, let's optimize your time too.
How white label SEO dashboards benefit you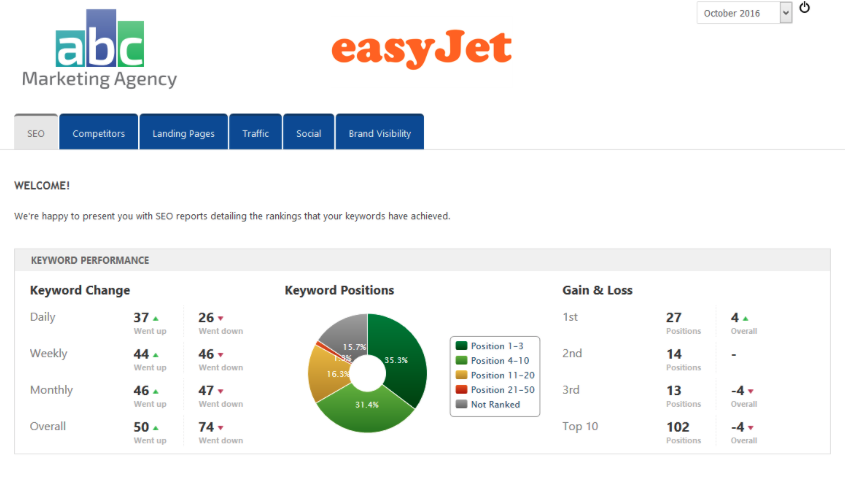 One of the most useful features for operating any efficient white label marketing campaign is using a comprehensive dashboard. A well designed dashboard tool will enable you the 'all-in-one' features to manage your work seamlessly without a care in the world.
Dashboard services usually come at a price, but in most cases, it is an expense well worth the cost as they can manage social media outlets, SEO, SEM, PPC, link building campaigns, web analytics, and sales reports. Many dashboards offer the following options:
Monitor multiple websites or marketing campaigns
Build client data
Customized data sources
Instant real-time reports
Upload your own logo and design to your dashboard(s)
Unlimited widgets
Optional white label SEO dashboards to consider:
Too much to handle?
You're not the only one that may feel overwhelmed. It happens to the best of us as I am a true testament to that scenario. The great news is that there are companies that offer the complete package, allowing you complete freedom from the burden of your digital marketing campaign. Marketing companies can provide services in rich relevant SEO content, web development, reports, local, and dashboard giving you the piece of mind that your company is on the cutting edge of the digital marketing sector by delivering pertinent data as needed.
After I discovered Marketer's Center and the services provided, my worries about handling this monstrous task have been alleviated, allowing me to focus on the big picture. Without them, I may not be in the position I find myself in today.
Conclusion
If you're wondering about the rest of my story. The Journeyman Restaurant concept was discovered by the Boston Globe via social media and they decided to do a six-part series about the creation of our restaurant. They followed my business partner (and myself), our team, our staff, and our vendors as we went through the construction phase, menu development phase, and the launching phase of our establishment.
Even before we opened the doors, we were booked 6 months solid, and after 6 years of continuous success, I opted out by selling a large portion of my shares to my partner and was 75% bought out and turned silent partner.
Today, my wife and I reside quietly in South Australia where we are under construction of our dream retirement villa in Ubud, Bali where we plan on spending the rest of our lives wasting away in serenity and peace. Not too shabby for a 43-year-old bastard like myself.
---