Digital marketing and SEO can be complicated and difficult because they have many subtopics you need to learn. One of the biggest ones is link building or the process of, well, building links from different online sources.
Whether you are an agency or a freelancer, it can be super time-consuming to learn link building and set up the infrastructure you need to be able to offer link building services to your clients. This is where white label link building services come in. You can hire a white label company to do the link building for you. But you get all the glory and all the satisfied clients.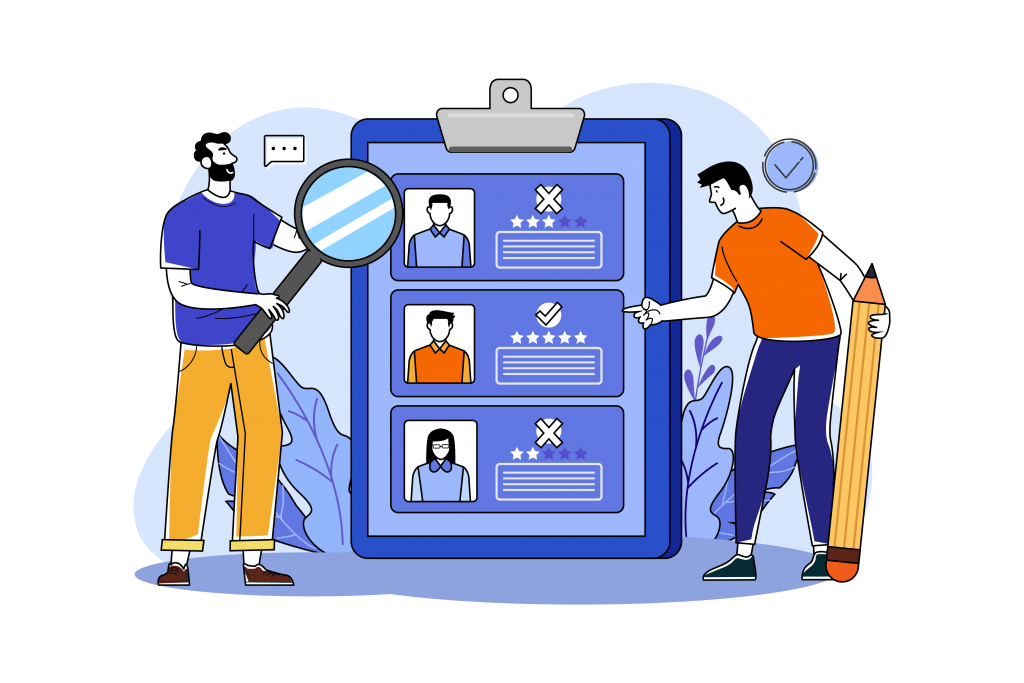 Basics of white label link building services
But what is white label link building, exactly? And why are these companies offering such services? Here are the basics you need to know.
How the process of white labeling link building works
But how do you actually coordinate properly with these white label link building services companies? Here is a quick rundown of the process involved – from ordering link building services to getting results.
Of course, different companies have different ways of doing business. Their processes may be completely different from this rundown. But just to give you an idea of how everything works, here's a quick step-by-step rundown:
Common link types in white label link building
There are many link types white label link building services companies can build for you. Some companies can do all of them and some specialize in just a few of them. They have pros and cons. Whatever you choose, make sure to diversify your link portfolio. Here are common link types you can choose from.
1. Guest posts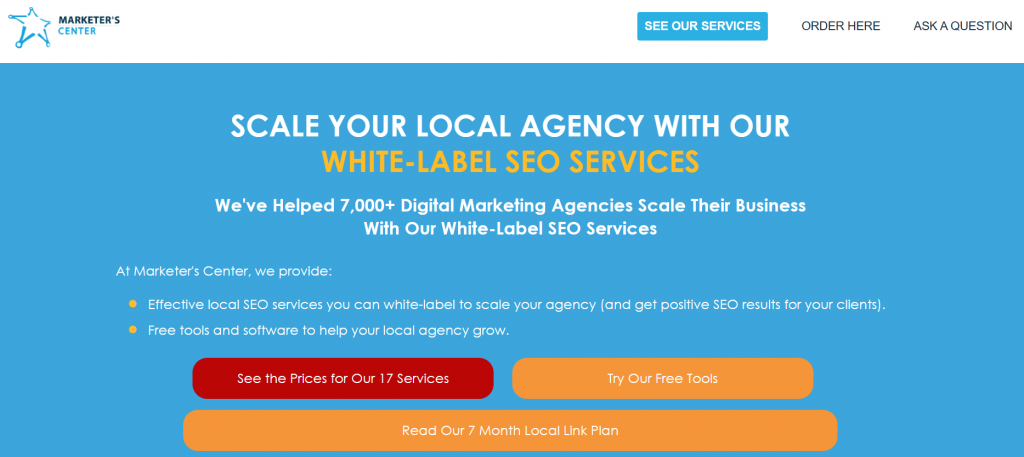 The idea of guest posting is simple. You look for an authoritative and relevant website where you can post an article. And this article will have a link back to your website. But the process of guest posting can be complicated.
You have to write a blogger outreach email that doesn't suck, so your proposal actually gets read. You have to create content that is valuable, so the webmaster actually wants to post it. And you have to follow up politely, so the webmaster indeed posts your article.
Save yourself time and money by outsourcing this process to a white label link building services company. Here are some that offer such services:
2. Local citations

Citations are formal business listings from online directories such as Google My Business and Yelp. They are also informal mentions of your business in websites and social media apps. Citations mostly include your business name, address, and phone number (NAP.) But they can also include more complicated information, such as directions to your office, images, operating hours, reviews, and social media profile links.
Building citations can be incredibly time-consuming. There are so many online directories that you need to register to, such as Foursquare, Superpages, Yellow Pages, and Yelp. Writing mentions on websites and social media apps and tracking them all are gargantuan tasks too. There is also the complication of NAP consistency, or the process of making sure that the information about your business online is all consistent.
Thankfully, you don't have to build and clean up citations yourself for your clients. Here are some white label link building services companies that can do them for you:
3. Press releases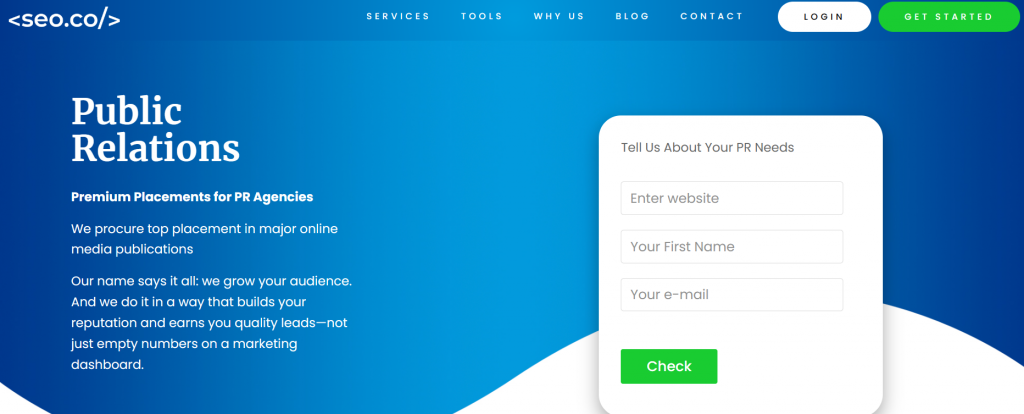 Press releases have been around for over a hundred years as a marketing tool. They are still relevant even today when everything is online. They are still as effective in giving out important information about a company.
However, you can't just issue a press release with links on it and expect people and search engines will care. This is where press release services come in. In particular, this is where white label link building services companies that work on press releases come in.
With the help of these professional link builders, your press releases will be newsworthy. And of course, they will have links too that will improve your client's link profile and may even improve their sales indirectly because of more site visits that come from press release link clicks. Here are white label service providers that can work on press releases:
4. Rich media links

Rich media is exactly what it sounds like. They are multimedia content that is rich in engaging and interactive elements. They are audio clips, images, videos, and other executions that make audience and customer engagement and interaction much more plausible. Of course, they can have links too. For instance, an image can be clickable, leading you to a landing page. You can also get links from websites with rich media, such as YouTube.
Using rich media is such an effective way to build links because of how engaging and interactive they are to those who view them. Rich media links are particularly effective in many digital marketing strategies, such as content marketing, email marketing, and social media marketing.
But rich media has its complexities too. It can be more effective than text-based marketing techniques like ads, but you have to optimize them well. There is also the issue of making professionally produced multimedia content. After all, not everyone can make high-quality audio clips, images, and videos. Fortunately, there are some white label link building services companies that can make high-quality rich media with links, such as:
5. Social profile links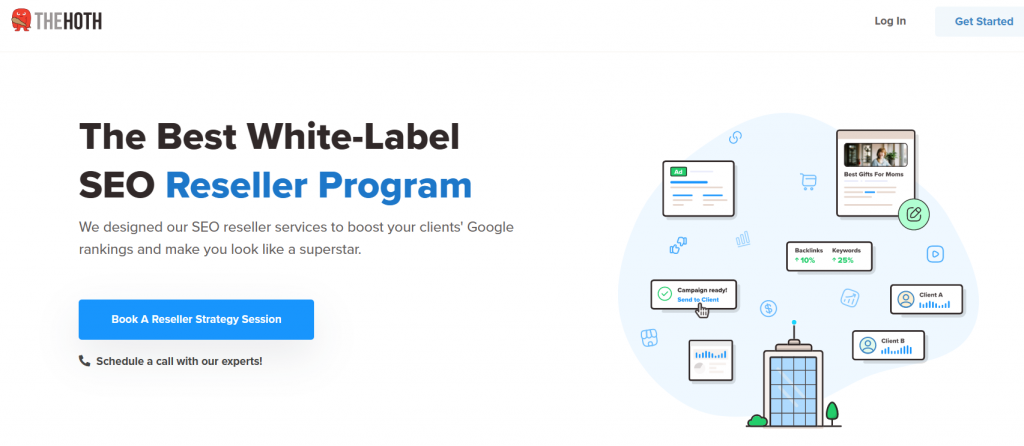 Social media is an integral part of digital marketing, not just in getting your business name out there and getting new leads, but also in building links. Social media profiles can contain links to them, leading viewers back to websites and landing pages. You can also create content in other digital spaces like blogs, and get a link back to your social profiles to give viewers more engagement. You can set up a sales funnel from there.
But not all social media websites are created equal. Some have a bigger user base. Some give better link juice because they give dofollows. And some naturally get more engagement in posts. Thankfully, you don't have to research and filter out the low-quality social media websites. You also don't have to register yourself, create content, and build links on them. White label link building services companies can do these for your clients. Here are some competent choices:
Best practices when white labeling link building
Marketer's Center and the other white label link building services companies above are some of the best in the industry. However, this doesn't mean that you have no part to play. Even when you are outsourcing link building to a white label service provider, there are things you can do yourself to maximize your gains, such as:
How to choose a white label link building services company
Don't just hire the first white label link building services company you see. Even if they are the ones at the top of search results, there is still no guarantee that they are the best fit for you and your clients. If you don't get the best fit, you may cause more harm than good. And this can seriously affect your reputation as a digital marketing service provider. Here are some tips on how to choose a white label link building services company:
Scale your business with white label service providers
Link building for your clients can be a daunting task. Thankfully, you can outsource it to competent link builders that you can rebrand and resell. With the help of white label link building services companies like Marketer's Center, you can scale your digital marketing business easier. You can offer products and services even if you don't have absolute knowledge and competent infrastructure for them. And you still get all the glory even if you are outsourcing these products and services to another company.
But of course, you also have to be very selective in choosing white label link building services companies. The ones featured in this article are all top-tier. Try reaching out to them and see if they are a good fit for your needs.
---