Digital marketing and SEO can be complicated and difficult because they have many subtopics you need to learn. One of the biggest ones is link building or the process of, well, building links from different online sources.
Whether you are an agency or a freelancer, it can be super time-consuming to learn link building and set up the infrastructure you need to be able to offer link building services to your clients. This is where white label link building services come in. You can hire a white label company to do the link building for you. But you get all the glory and all the satisfied clients.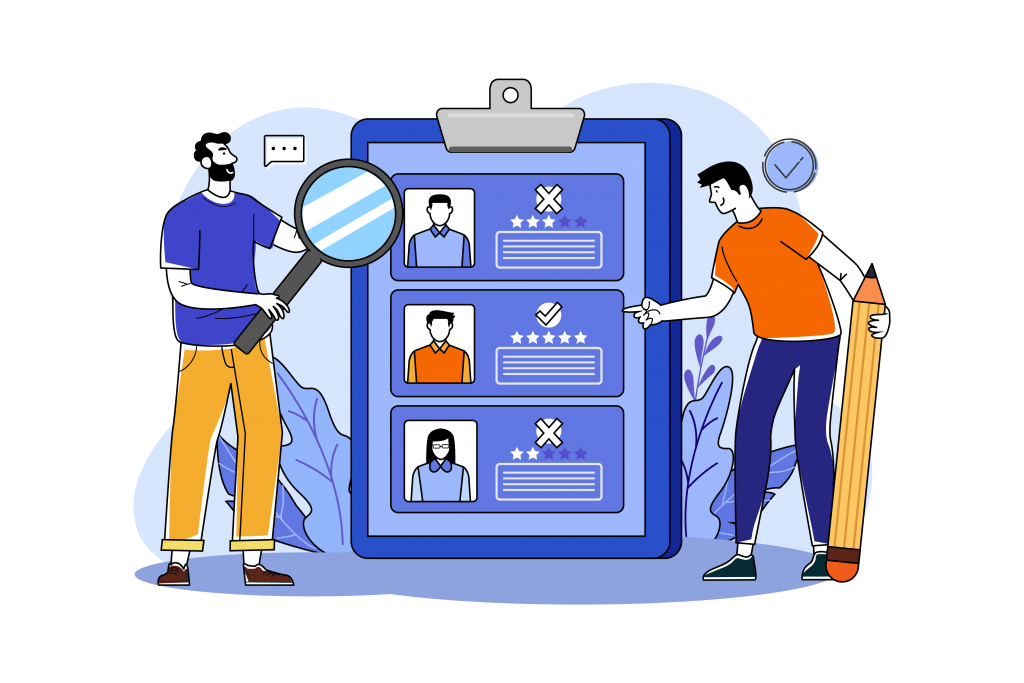 Table of contents
Basics of white label link building services
But what is white label link building, exactly? And why are these companies offering such services? Here are the basics you need to know.
White label link building is the process of outsourcing your link building to another company.

White label link building services companies are agencies that specialize in link building. They have up-to-date knowledge of the most effective (and ineffective, for that matter) link building strategies. They also have the infrastructure to smoothly give these link building services to agencies and freelancers. For instance, they have dashboards and reporting systems in place, so the agencies and freelancers getting their services can easily outsource link building tasks to them.

It can help you scale your digital marketing business easily.

You can offer products and services to your clients even if you don't have the proper knowledge and infrastructure for these products and services. The white label company will provide these for you. This can help scale your digital marketing business by providing more offerings to clients and minimizing costs since you won't need to build new knowledge and infrastructure.

It works by coordinating properly with white label link building services companies. Approach a white label link building services company either through their own infrastructure (dashboards and reporting systems) or through common channels (email, Slack, etc.) They will help set up a system, so you will be able to send link building tasks to them. If they have their own infrastructure, everything will be easier. They can also help with other tasks, such as auditing your clients and formulating appropriate strategies for them. Different white label link building services companies have different offerings and capabilities. This is why it's important to do your own research before hiring one.
How the process of white labeling link building works
But how do you actually coordinate properly with these white label link building services companies? Here is a quick rundown of the process involved – from ordering link building services to getting results.
Of course, different companies have different ways of doing business. Their processes may be completely different from this rundown. But just to give you an idea of how everything works, here's a quick step-by-step rundown:
Placing an order.

Go to the company's dashboard, make the proper registrations and whatnot, and place an order from there. You can send a list of pages you want to build links for, the type of links you want, and other details involved in your link building campaign. You can also just ask the company for recommendations.

Analyzing your client. The company will then review the details of your request. Remember that these companies specialize in link building, so chances are, they have already worked on a similar task before. They can formulate a strategy and look for link opportunities effectively, based on the details you have provided and their own analysis.
Formulating a strategy. Sure, you can specify the types of links you want and how to get them. But even if you don't, the white label link building services company has your back. They can build links with guest posts, local citations, press releases, or other strategies.
Looking for link opportunities.

Over the years in business, the company may have been building a relationship with several webmasters to make link building more manageable. They already have connections for the types of links you want. However, this doesn't mean they just sit around. They also look for new link opportunities. And they will make sure that these opportunities are high-quality.

Delivering results.

You don't have to worry about how they will get the links you want. Just sit back and relax. Just wait for the report from the company. In the report, you will see the links they have built for your campaign, together with other necessary details. Many white label link building services companies have reporting systems in their infrastructure. With these reporting systems, you can even customize the report, so you can slap your brand on it. You can then send the report to your clients easily as if you have built the links yourself.
Common link types in white label link building
There are many link types white label link building services companies can build for you. Some companies can do all of them and some specialize in just a few of them. They have pros and cons. Whatever you choose, make sure to diversify your link portfolio. Here are common link types you can choose from.
1. Guest posts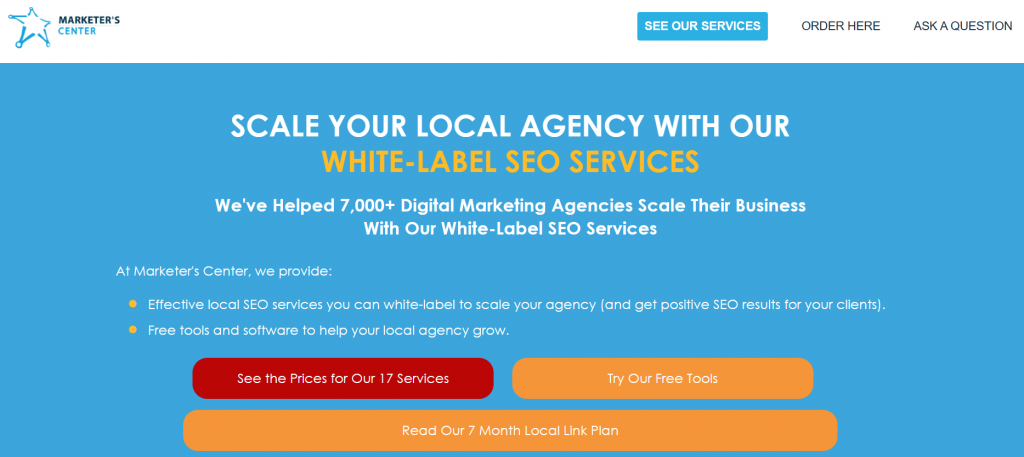 The idea of guest posting is simple. You look for an authoritative and relevant website where you can post an article. And this article will have a link back to your website. But the process of guest posting can be complicated.
You have to write a blogger outreach email that doesn't suck, so your proposal actually gets read. You have to create content that is valuable, so the webmaster actually wants to post it. And you have to follow up politely, so the webmaster indeed posts your article.
Save yourself time and money by outsourcing this process to a white label link building services company. Here are some that offer such services:
Marketer's Center's guest post services specialize in home service niches.

When you are looking for white labelers with guest post services, sometimes, it's better to go with one that caters to your client's specific industry. If your client is in home services, such as contracting, plumbing, and roofing, consider Marketer's Center. Also, Marketer's Center's writers for home service content actually have real firsthand experience in the industry, which is another advantage.

OutreachMama is one of the most well-known blogger outreach companies out there.

You won't find a list of guest post companies without OutreachMama, and for good reason. They are some of the best out there when it comes to reaching out to webmasters and writing guest posts for them. Thankfully, they white label their services.

Page One Power can cater to all your digital marketing needs.

They don't just build links with guest posts. And you know what? They don't just build links. Period. They can do content marketing, keyword research, technical SEO, and other digital marketing services you may need. And here's the best part – you can white label them.
2. Local citations

Citations are formal business listings from online directories such as Google My Business and Yelp. They are also informal mentions of your business in websites and social media apps. Citations mostly include your business name, address, and phone number (NAP.) But they can also include more complicated information, such as directions to your office, images, operating hours, reviews, and social media profile links.
Building citations can be incredibly time-consuming. There are so many online directories that you need to register to, such as Foursquare, Superpages, Yellow Pages, and Yelp. Writing mentions on websites and social media apps and tracking them all are gargantuan tasks too. There is also the complication of NAP consistency, or the process of making sure that the information about your business online is all consistent.
Thankfully, you don't have to build and clean up citations yourself for your clients. Here are some white label link building services companies that can do them for you:
Marketer's Center has a variety of citation services you can try. Do you need authoritative citations from the biggest data aggregators and the most popular online directories? Try their Big Citations service to jumpstart your citation building. Do you need location and niche-specific citations? Don't settle for the most popular directories and profiles. Try their Hyper-Local Citation service to strategically diversify your citation portfolio.
BrightLocal has the infrastructure to build and track citations easily. This can't be emphasized enough – it's important to hire a white label link building services company that has the knowledge and infrastructure for the tasks you need done for your clients. BrightLocal has a Citation Builder where you can automatically scan the web for existing citations and new citation opportunities. The automatic approach just makes everything easier.
Yext is one of the best in the business when it comes to citations. They have one of the most powerful tools in citation building and management – the Answers Platform. With their tools, you can easily answer all questions about your client's business information, including their NAP, of course. Their tools are also integrated with the most popular platforms, such as Amazon Alexa, Apple Maps, and Google Maps. With just one login, you can create and manage listings. And of course, you can rebrand and resell these services with their white label packages.
3. Press releases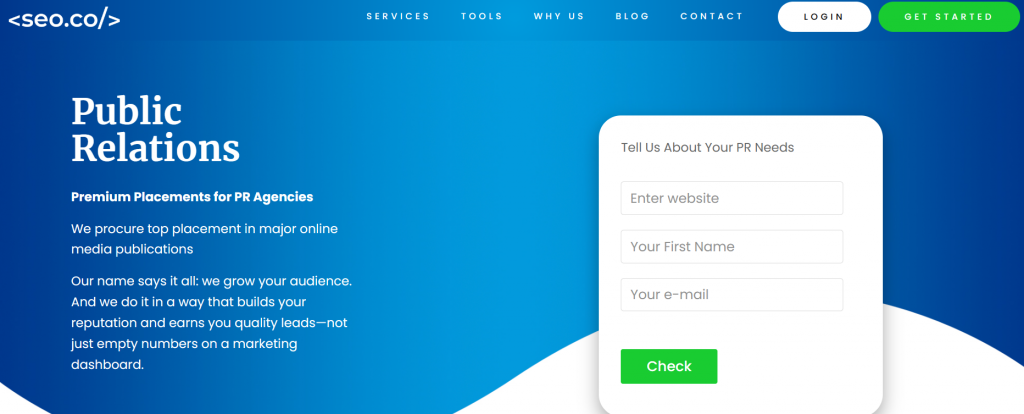 Press releases have been around for over a hundred years as a marketing tool. They are still relevant even today when everything is online. They are still as effective in giving out important information about a company.
However, you can't just issue a press release with links on it and expect people and search engines will care. This is where press release services come in. In particular, this is where white label link building services companies that work on press releases come in.
With the help of these professional link builders, your press releases will be newsworthy. And of course, they will have links too that will improve your client's link profile and may even improve their sales indirectly because of more site visits that come from press release link clicks. Here are white label service providers that can work on press releases:
Marketer's Center writes journal-quality press releases with lots of mentions. Are you tired of writing low-quality press releases with minimal distribution? Try Marketer's Center's press release services. Their in-house writers have been writing press releases for more than a decade. And they ensure that your press releases get distributed to newspapers, television stations, radio stations, and whatnot across the United States. The press releases also get published in blogs, news aggregators, and social media sites. This incredible distribution network results in extensive online clout and hundreds of mentions.
SEO.co has a competent team of reputation managers. Press releases are all about reputation, and of course, the reputation managers of SEO.co know this. This is why they are some of the best when it comes to press release link building. There are so many digital marketing agencies out there. But what separates SEO.co is the fact that they also specialize in PR services. Press releases are, of course, their forte. You can't go wrong in white labeling their services.
LinkGraph specializes in digital PR. Like SEO.co, LinkGraph knows the importance of public relations in the digital world. The company identifies itself as a link building and SEO company specializing in digital PR. Their public relations professionals create high-quality press releases, include strategic backlinks in them, and distribute them to major news outlets and websites.
4. Rich media links

Rich media is exactly what it sounds like. They are multimedia content that is rich in engaging and interactive elements. They are audio clips, images, videos, and other executions that make audience and customer engagement and interaction much more plausible. Of course, they can have links too. For instance, an image can be clickable, leading you to a landing page. You can also get links from websites with rich media, such as YouTube.
Using rich media is such an effective way to build links because of how engaging and interactive they are to those who view them. Rich media links are particularly effective in many digital marketing strategies, such as content marketing, email marketing, and social media marketing.
But rich media has its complexities too. It can be more effective than text-based marketing techniques like ads, but you have to optimize them well. There is also the issue of making professionally produced multimedia content. After all, not everyone can make high-quality audio clips, images, and videos. Fortunately, there are some white label link building services companies that can make high-quality rich media with links, such as:
Marketer's Center understands the complexity of rich media citations and links. Building citations and links with rich media is not just about creating high-quality audio clips, images, and videos. It's also about submitting to the best and most appropriate rich media sites to get unstructured citations and backlinks. Marketer's Center has been doing this for a long time, and they have already formulated a process that works.
Siege Media knows that online content is not always text-based. Siege Media has a lot of content creation services. And here's the thing – they know that the web is not just made of articles. Sure, this agency can write awesome content too. But what separates them from other agencies is their capability to create professional images and videos. These capabilities are perfect for your rich media strategies.
Fractl specializes in content development. This company is recommended by industry leaders like Clutch and Moz – and for good reason. Fractl creates content that is data-driven, engaging, and informative. These content pieces are inherently newsworthy, giving you unstructured citations in the process and, of course, links. If you are having difficulty with content, you can't go wrong with Fractl. They also do digital PR, so if you need those press releases too, go for this company.
5. Social profile links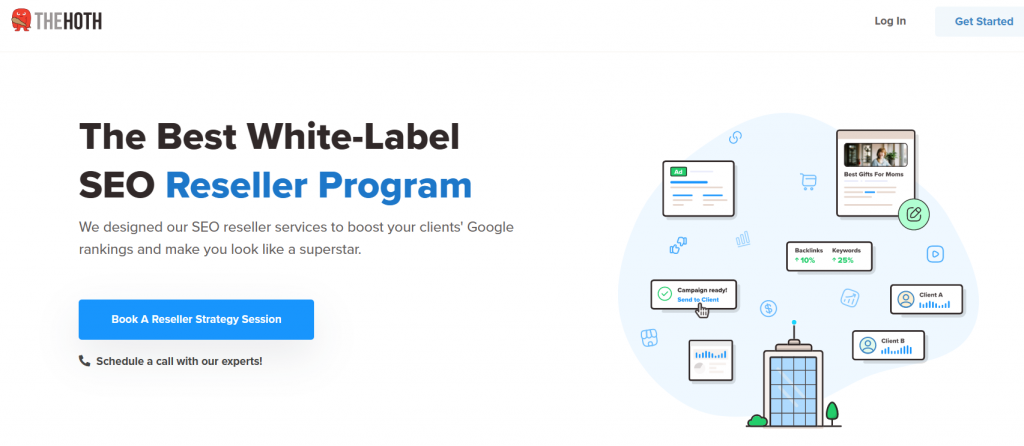 Social media is an integral part of digital marketing, not just in getting your business name out there and getting new leads, but also in building links. Social media profiles can contain links to them, leading viewers back to websites and landing pages. You can also create content in other digital spaces like blogs, and get a link back to your social profiles to give viewers more engagement. You can set up a sales funnel from there.
But not all social media websites are created equal. Some have a bigger user base. Some give better link juice because they give dofollows. And some naturally get more engagement in posts. Thankfully, you don't have to research and filter out the low-quality social media websites. You also don't have to register yourself, create content, and build links on them. White label link building services companies can do these for your clients. Here are some competent choices:
Check out Marketer's Center's Social Foundations service

. Marketer's Center has identified hundreds of social sites where you can set up a profile on and build links. "Hundreds" may seem like a lot, but they are actually already filtered. Marketer's Center has already filtered out low-quality ones, ensuring that you are getting the most bump.

The HOTH has an amazing managed content service. The HOTH is one of the most popular white label SEO companies out there, and they don't disappoint, whether it is in blog content, social media content, or even video production. Their managed content services are particularly competent. With these services, you don't have to worry about all your client's content, including those for social media. The HOTH's services are so diverse that you can use them for all your white label digital marketing needs, not just for social profile link building.
SocialPilot is the social management services company you need. If you really want to go all out for your client's social media, consider SocialPilot. They specialize in social media management solutions, including content creation, integration with all your social media profiles, and of course, white labeling these solutions effortlessly, so you can offer these solutions to your clients.
Best practices when white labeling link building
Marketer's Center and the other white label link building services companies above are some of the best in the industry. However, this doesn't mean that you have no part to play. Even when you are outsourcing link building to a white label service provider, there are things you can do yourself to maximize your gains, such as:
Avoid strategies that can penalize more than they can help. As a digital marketing and SEO specialist, you are not completely oblivious to link building. You know a thing or two about it. If you want to know more about it, you should focus on learning yourself, particularly about black hat and ineffective tactics. They no longer work. And if they do, they can end up penalizing your clients' websites in the long run. Be on the lookout for white label link building services companies that use link farms, PBN's, and other low-quality strategies.
Offer genuine value in your content. There are many strategies to build links. For instance, some write authoritative content. And some share valuable information in social media. But some just appear disingenuous. They SEO the crap out of their posts that they start to sound monotonous and robotic. They ride with popular social issues to sound chivalrous and moral. If you are going to offer content to your clients, make sure that the content actually has value. Do it to share something valuable, not just to build links.
Be honest and transparent.

Sure, you should share valuable content. But at the end of the day, you are still mostly sharing them to build links and get online clout. You don't have to pretend. Be honest and transparent about it. In fact, being blunt and to-the-point can help you build links easier. For example, if you are emailing webmasters for guest post opportunities, it's beneficial to say immediately what you want. This way, they won't be confused and can tell you immediately whether they are interested or not.
How to choose a white label link building services company
Don't just hire the first white label link building services company you see. Even if they are the ones at the top of search results, there is still no guarantee that they are the best fit for you and your clients. If you don't get the best fit, you may cause more harm than good. And this can seriously affect your reputation as a digital marketing service provider. You can even lose clients because of this. Here are some tips on how to choose a white label link building services company:
Look for a company that has the knowledge and infrastructure for your needs. First things first – look if the company can actually do the things you need done. See if they truly have the knowledge for link building. Many times, just looking around their website's blog and case studies is enough. Also, see if they have the infrastructure to make the process of white labeling smooth. Many digital marketing agencies offer white label link building services even if they don't have the infrastructure for it. As much as possible, try to look for an agency that has a dashboard and reporting system. We've emphasized this a lot in our white labeling articles, such as this article about white label GMB optimization.
Learn link building yourself to avoid false promises and scams. One way to protect yourself from low-quality link builders and scammers is to know link building yourself. Learn the common strategies in link building, the old strategies that no longer work, and the strategies that penalize you instead of help you. This way, you can avoid those that offer these tactics. Sure, you are outsourcing and you feel like it's okay to not be too knowledgeable. But it's essential to learn the core basics to avoid getting burned when outsourcing.
Get a feel of the company's reputation and competitiveness.

What the company tells about itself is not enough. Get to know what others are saying about the company. Usually, there are featured testimonials and reviews on the company's website, so you can read those. You can also go to their social media profiles, including their Google My Business account, and read some reviews there. Also, check their pricing, and gauge whether their prices are really worth it according to the quality of their results.
Importance of quality backlinks in SEO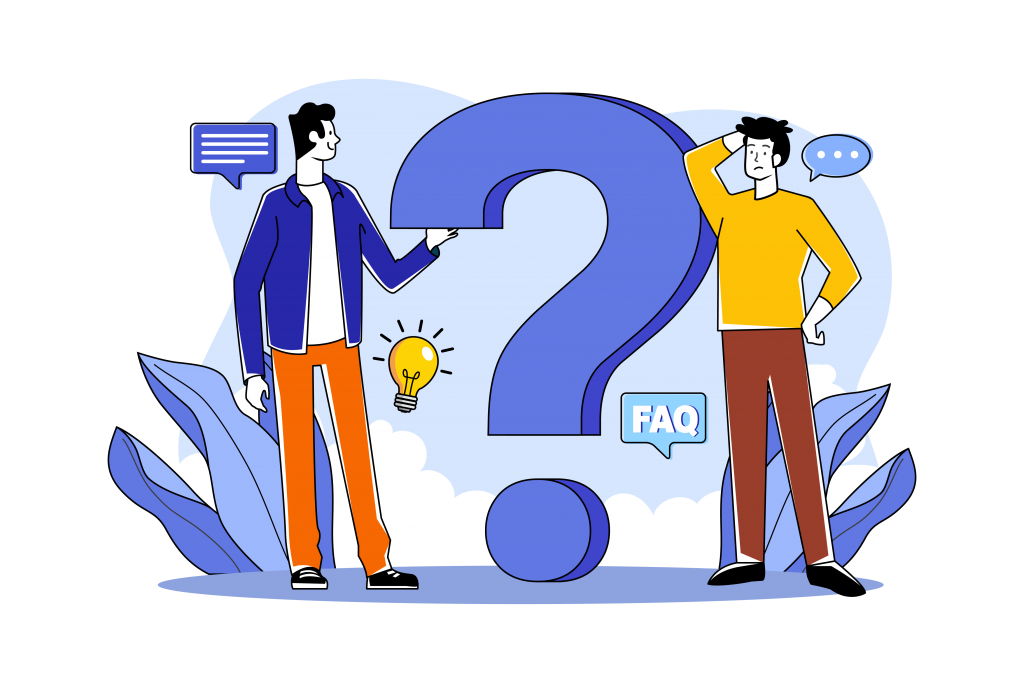 As an SEO agency or contractor, you already have your hands full with different SEO strategies and executions, such as content creation and optimization, local SEO, technical SEO, and even social media. But you can't ignore link building and quality backlinks. They play a pivotal role in effective SEO strategies and executions.
Sure, you can do link building and get quality backlinks yourself. But they can be extremely complicated, making you lose valuable time and effort you could have given to your other digital marketing strategies and executions.
Here are the specific benefits of link building, quality backlinks, and outsourcing them to white label link building services companies.
1. Improve search engine rankings
One of the biggest reasons why you are doing digital marketing in the first place is to improve your client's search engine rankings. And one of the best ways to do this is to acquire high-quality backlinks.
Backlinks are basically "votes" from other websites. These votes indicate to search engines that your website is valuable and trustworthy. This has a great impact on your website. It doesn't just build credibility and trust. It also improves certain SEO metrics, like domain authority.
And it just snowballs from there. When search engines view you in a good light, you have a higher chance of getting better rankings in the SERP. This can also give you more organic traffic, more relevance to your industry and niche, and more long-lasting SEO effects compared to poor black hat techniques.
2. Increase organic traffic
If you improve your search engine rankings, you may also increase your organic traffic. Naturally, when you rank higher in the SERP, you will get more clicks and website visits. And here's the best part – white label link building services companies can get you targeted traffic from relevant sources.
They are not just going to give you random website visitors that are not likely to convert. They make sure to target the right keywords for the SERP and build backlinks to relevant industries. This way, the website visitors you are getting are likely to convert into paying leads and customers.
By incorporating white label link building into your SEO efforts, you are leveraging the expertise of link building professionals who have been doing this for a long time. Ultimately, their link building efforts will result in more sales for your client's products and services.
3. Build domain authority
Domain authority is an SEO metric that measures a website's overall credibility and strength in the eyes of search engines. One of the factors involved in calculating this metric is high-quality backlinks. Since backlinks are "votes" to your website, votes from reputable sources are incredibly valuable and can give you a significant boost in your domain authority. Fortunately, white label link building services companies know how to build links with these reputable sources.
Search engines look at your overall link profile, not just individual links. This can mean that having one or two high-quality and relevant backlinks are not enough. You should have a profile with consistent backlink quality to further optimize your domain authority. This can be incredibly time-consuming, not to mention competitive, as many digital marketers understand its importance. This is why outsourcing to a white labeler can be a good idea.
4. Enhance trust and credibility
Imagine when a valuable resource like Forbes publishes an article, mentions you in it, and links to your website. This can have a snowball effect on your SEO, not just on your search engine rankings, organic traffic, domain authority, and other measurable elements. It can have an effect on other intangible factors too, such as trust and credibility.
Readers, not just search engines, will have trust in your website simply because it has been mentioned and linked by a reputable source like Forbes. Surely, Forbes won't link to a low-quality and scammy website. This positive perception of your business has many advantages. It gives you trust and credibility. It boosts social proof. And it builds your authority and expertise in your industry and niche.
But mentions and backlinks from super valuable sources can be incredibly difficult to get. With the help of white label link building services companies like Marketer's Center, you may have a better fighting chance.
5. More brand exposure and referrals
High-quality backlinks simply amplify your reach. Backlinks expand your brand's visibility. When reputable sources mention and link back to your website, they are basically introducing you to their audience. White label link building services companies know which reputable sources to reach out to and build links with, so it's very likely that their audience is somewhat interested or related to your business or industry too. This interconnectedness can bring in new customers.
Backlinks essentially act as clickable passageways for these potential new customers to navigate from other websites to yours. This is called referral traffic. The more backlinks you have, the more referral traffic you can get. And the higher quality backlinks you have, the higher the chances for these new website visitors to convert.
6. Become a niche authority and expert
When you are trying to build a strong online presence, it helps to become a niche authority and expert too. Your strong online presence can be futile if people don't trust you and your products and services. One way to become a niche authority and expert is to build links in your industry and niche.
You can do this with guest posting, for example. You can reach out to a reputable website and write a comprehensive article for them about an industry-related topic. And in exchange, you get a backlink for your website. This accomplishes two things at once. You get a backlink and you prove to their audience that you know your stuff about the industry or niche you are in.
If the website where you get a guest post is already a reputable source, the backlink you get is a strong "vote" for you and basically an expert validation of your company, products, and services. This is a competitive advantage because of the positive signals you are telling search engines and searchers. It also leads to more networking opportunities that open the door for collaborations, such as cross-promotion and more guest postings.
7. Better crawling and indexation
SEO professionals such as those from Marketer's Center and other white label link building services companies know the ins and outs of search engines. They know full well that crawling and indexation are important aspects of search engine optimization.
If you have backlinks from reputable sources, search engine crawlers will have an easier time discovering your website and accessing your web pages. Backlinks are basically pathways that connect the reputable source, you, and search engine bots. Without high-quality backlinks, it can be more challenging for these bots to find your website and understand its contents.
If you have a strong backlink profile, it also signals to search engines and their bots that your website and content are valuable. This realization can make them prioritize you when it comes to crawling and indexing. When they consistently crawl and index your website and understand its contents, you are more likely to rank, enjoying all the other benefits of ranking.
8. Less vulnerability to algorithm updates
There are many link building techniques out there. You have white hat link building – techniques that use ethical ways to build links, such as guest posting, citation building, and press release link building. And then you have black hat link building – techniques that use workarounds to game the system of search engines, such as building links with link farms and PBNs.
White label link building services companies only use white hat link building techniques. These techniques are not just ethical. They are also resilient to algorithm updates. Search engine algorithms change all the time, and if you try to game the search engine's system, you are going to have a bad time because your workarounds may be penalized by the search engine.
If your client's website rankings crash because of an update, you may ruin your relationship with them, and it can even tarnish your reputation as an SEO agency or contractor. To prevent this from happening, hire link building services instead.
How link builders build links with guest posts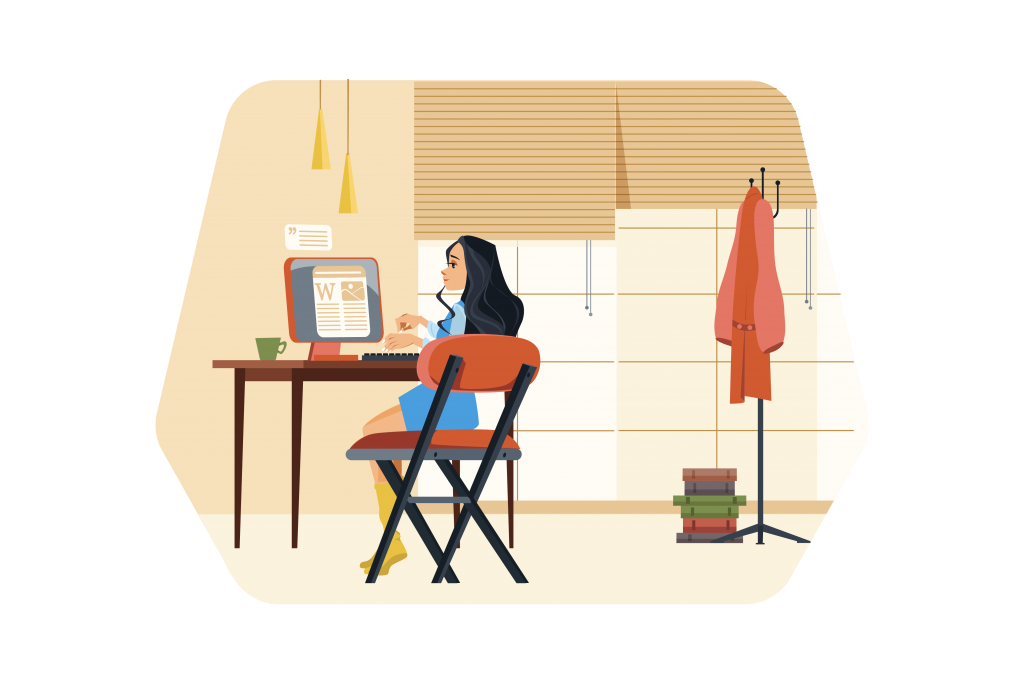 Earlier in the article, we talked about the most common link types when building links. But how do white label link building services providers actually build these links? Of course, different providers will have different processes. But just to give you a general idea, here is a step-by-step process on how the typical link building company builds links via guest posts.
Step 1. Identify relevant websites
White label link building services companies use different tactics to make sure they are getting websites that align with your industry and target audience. This way, they make sure that successfully publishing guest posts with them and getting backlinks from them is extremely valuable.
First, they will identify your industry, niche, and target audience, so they actually know what they are looking for. They can use tools to help automate the search process. For example, they can use various metrics like domain authority and traffic to identify the most valuable websites to reach out to. They can also search manually. For instance, they can use advanced search operators to hyper-focus their search. And they can also look at industry and niche-specific directories.
All these techniques can be very meticulous. You can let them do their homework, and you can also be involved in the process as deeply as you want. It's recommended to assist your white label link builder in understanding your industry, niche, and target audience.
Step 2. Reach out and build relationships
Identifying websites is just the first challenge. The next challenge is reaching out to their webmasters and actually getting a reply from them. Webmasters, especially those from high-authority websites, get a lot of unsolicited emails every day. They learn how to ignore all of these. What makes you think you are the exception?
It takes a good white label link builder to get a reply. In fact, many white label link building companies specialize in blogger outreach and guest posting because it's competitive and complex enough to be its own thing.
You have to know how to compose emails that actually get read and email subject lines that actually get clicked. You also have to know how to build relationships with them. The guest post doesn't have to be a one-time thing. Building a relationship with the webmasters opens you up for further collaborations in the future.
Step 3. Develop a guest post proposal
You have to provide value to these webmasters. You can't just expect them to accept your proposal. They have very little to gain in another blog post and you have all the advantages – you get to be introduced to their audience and you get a link. For webmasters to agree to your guest post proposal, they need to see the value for them.
This is where link building experts come in. They will analyze the specific webmaster's audience, look for current content gaps, and look at competitors. They will use their findings to come up with a killer article proposal and a detailed outline of the article's content. And they can also revise to finalize details and incorporate the feedback of the webmaster.
Don't think that this is easy. "Content strategist," "outreach specialist," and "link builder" are all legitimate digital marketing positions. If you don't want to hire for an in-house guest post campaign team, try employing white label link building services companies.
Step 4. Write the guest post
It's important to create valuable and relevant content for the target website. The first step in creating such a thing is to do your research and outline the content. Gather information, statistics, supporting facts, and other relevant details to solidify the guest post content. Organize them into an outline and make sure that the flow of thought is smooth.
And then you can finally write the article. You can completely write the article manually. But because of advancements in AI, many SEO professionals, including guest post writers, use AI to assist in content writing. ChatGPT is one of the most popular choices.
The professionals also have to proofread and edit the content. So no, you can't completely rely on AI to write the guest post for you. A human proofreader and editor is still essential. A human behind the computer can also help with visual assets. Of course, your guest post will be accompanied by supporting images to make it more visually appealing.
Step 5. Optimize the content and place the link
White label link building services companies understand the importance of content optimization and proper link placement. This can give you the best bang for your buck. Your guest post can rank well in Google and other search engines. And it will give you the best link possible.
Link building professionals can use various tools to look for keywords that they can sprinkle on the content, such as Ahrefs and Semrush. They can also optimize the content itself with other tools, like SurferSEO. Yes, this is another problem when you are doing guest posting yourself. You will have to pay for these tools. But if you just employ the services of a white label link building agency, you can get results as if you have bought the tools.
Your link building professionals can also help identify the best links they can put on the guest post for you. The links can be for a homepage, a landing page for one of your products and services, or an authoritative article you have on your website's blog.
Step 6. Submit and follow-up
This step involves submitting the guest post to the webmasters and following up to make sure that the guest post is published on their blog. This may seem simple enough, but it still has some level of complication involved. You may have to follow submission guidelines, like proper document formats. You may also have to submit an author bio and other specific requirements.
Following up can also be tricky. These webmasters are busy people just like you. And your collaboration with them for the guest post is extra work. You have to give them time to review your guest post, check its quality, and post it on their blog. Sometimes, this can take only a few days. But for busy and high-authority blogs, this can take multiple weeks or months.
Between submission and following up, there is also revising. You may need to do some light work on the guest post to comply with the webmasters' demands.
Step 7. Monitor and report
This one is all about analytics, so it can take a significant amount of time and expertise. White label link building services professionals will track the link from your guest post to monitor its performance, using key performance indicators like click-through rates, conversion rates, and referral traffic. They will also keep an eye on the link to make sure it is active and free of errors, such as broken links and URL structure changes. With these efforts, they can analyze the success of link building campaigns and even identify potential issues that require immediate corrective actions.
And of course, they have to report everything to you – the agency or contractor that has employed their services. Thankfully, many white label link building services companies have dashboards and reporting systems to handle all these easily. And you can rebrand the reports, so you will be able to send them to your clients with your branding.
Scale your business with white label service providers
Link building for your clients can be a daunting task. Thankfully, you can outsource it to competent link builders that you can rebrand and resell. With the help of white label link building services companies like Marketer's Center, you can scale your digital marketing business easier. You can offer products and services even if you don't have absolute knowledge and competent infrastructure for them. And you still get all the glory even if you are outsourcing these products and services to another company.
But of course, you also have to be very selective in choosing white label link building services companies. The ones featured in this article are all top-tier. Try reaching out to them and see if they are a good fit for your needs.
---