The world of digital marketing and SEO is super-competitive. To prove your competence, you need to have an SEO portfolio. A properly built SEO portfolio doesn't just build your authority in an already competitive industry. It also attracts more clients because you effectively showcase your expertise, skills, and results.
Building an effective SEO portfolio requires careful planning and execution. Here are the biggest tips on how to build an SEO portfolio to attract more clients.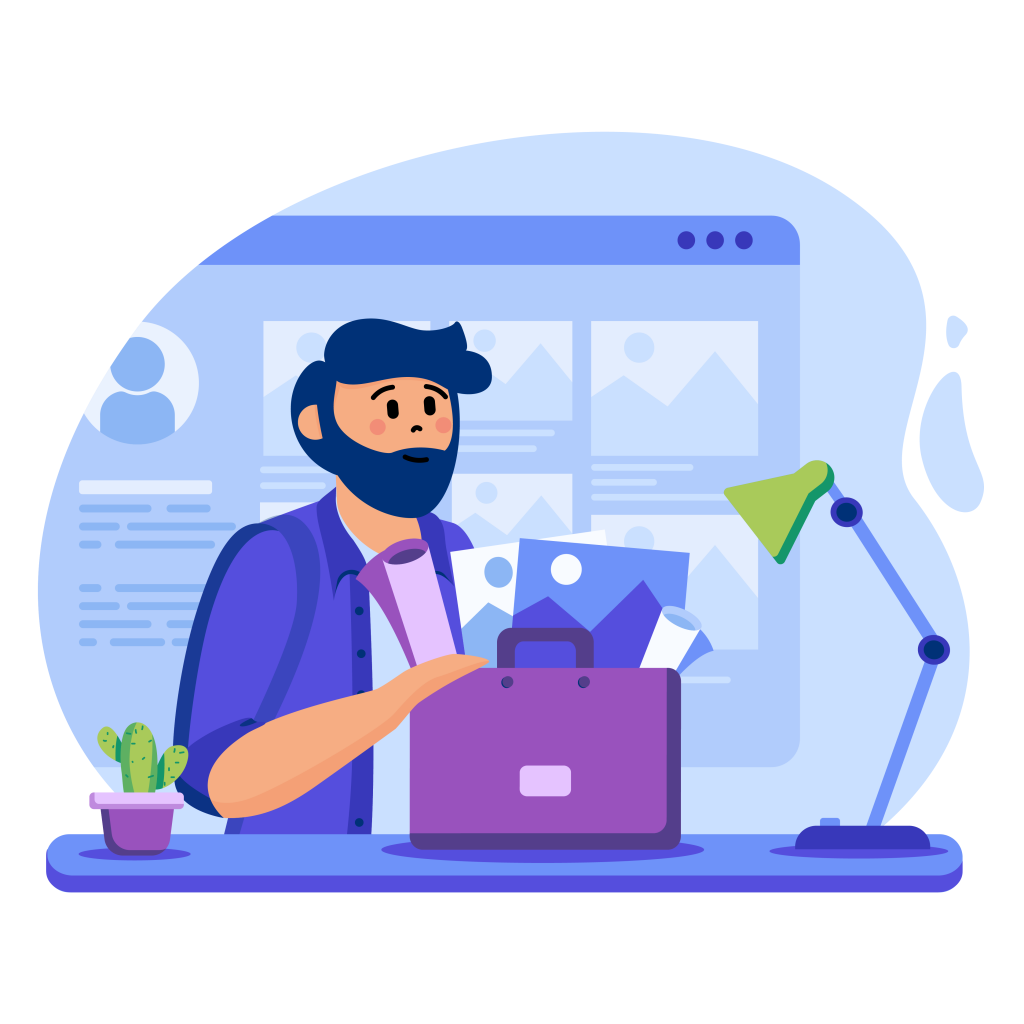 1. Showcase diverse projects
Your SEO portfolio is more likely to attract clients if it features a diverse range of projects. When your portfolio is diverse, it shows your expertise and experience in different fields and your flexibility to adjust to your client's needs, wants, and situations. To ensure diversity in your SEO portfolio, feature different industries, project sizes and scopes, and SEO challenges.
Feature diverse industries. Feature different industries to show that you can navigate through different markets and understand different target audiences. For example, if you have optimized a website for a local bakery and a global tech company, make sure to feature both on your SEO portfolio. Nobody wants a one-trick pony. Businesses looking for SEO services want to make sure that you can handle different and unique business landscapes.
Included different project sizes.

Clients can come in all forms and sizes. A local bakery will have different SEO needs and wants compared to a global tech company. That's why it's important to feature different project sizes in your SEO portfolio. They will demonstrate your success in both smaller local businesses and bigger international corporations. This demonstration can be particularly useful for businesses working on a specific budget.

Showcase different SEO challenges.

SEO is not as clear-cut as many businesses think. You have to do SEO audits to know their current SEO situation, get insights, formulate strategies, make adjustments, and continuously monitor campaigns. Different projects will involve different hurdles and roadblocks. Make sure to include them in your SEO portfolio.
2. Emphasize concrete results
Your SEO portfolio should serve as a testament to your ability to drive positive outcomes for your clients. After all, clients hire you to improve their SEO in the first place, so it's only natural for potential clients to be curious if you can actually deliver. SEO will be a business expense and an investment for them. Prove that you are worth the money by showing your past results.
Define and include key performance indicators. Each project will have its unique set of key performance indicators. For example, if you have an e-commerce website client, conversion rates, keyword rankings, sales, and sales growth may be good key performance indicators to track. Improvements in these KPIs will demonstrate your ability to meet and exceed client expectations – and you are using numbers to back up your claim.
Use before and after comparisons.

Highlight the transformative power of your improved key performance indicators. Make clients see the progression of these metrics. Their upward trajectory can validate your SEO expertise. You can also include visual aids like charts and graphs to make the progression and transformation easier to see and digest.

Don't forget about qualitative evidence.

Key performance indicators and their progression are great for quantitative evidence. They are tangible results that clients and potential clients alike can relate to. But remember that qualitative evidence can be just as important. Case studies and client testimonials add a human element to your SEO portfolio, and they add value that is not always quantified.
3. Develop in-depth case studies
The difference between just showing concrete results and developing in-depth case studies is the narrative. The problem with just results is that they are often just based purely on quantitative evidence, with some qualitative evidence here and there. And the great thing about case studies is that they tell a more comprehensive story than just numbers. With case studies, potential clients can have a sneak peek of your SEO approaches.
Form a narrative.

Numbers and technical details are great. But they can be too complicated, especially when the potential client doesn't know much about SEO. Tell a compelling story instead. Identify a concrete problem to make the case study relatable to the audience, and then show how you solved the problem. In your narrative, highlight the challenges you have faced, the insights you have garnered, and the solutions you have implemented.

Explain your methodologies. Detail your workflow for each case study, from the SEO audit and strategy development to execution and monitoring. Dive into the details. How do you do keyword research, link building, on-page SEO, off-page SEO, and technical SEO? What tools do you use to do these things more efficiently? In this section, highlight your problem-solving abilities and your flexibility to deal with different challenges and specific client needs and wants.
Focus on the impact of your SEO executions.

Like any compelling story, your case study should have a conclusion. Do your solutions and SEO executions have a positive impact on your client's SEO situation? Back up your claims with numbers. Use visual aids to make them easier to digest.
4. Explain your SEO methodologies
Potential clients want to know not just your results, but also how you plan to achieve them. Provide a detailed and transparent overview of your SEO process. This will demonstrate your expertise in the field. It can boost your authority in the field of SEO, build trust in your potential clients, and make them more comfortable with you – all of these can potentially convert potential clients into real and paying ones.
Outline your SEO process.

Describe your step-by-step process. How do you audit and make initial assessments for your clients? How do you do keyword research, create and optimize content, build links, and monitor and report your SEO executions? Clarity in your process helps clients understand what they can expect from you. This is also a good opportunity to show them that you are structured and organized in your work.

Emphasize your ability to customize. Some SEO agencies use templated processes and one-size-fits-all strategies. They do this because it's easier to scale agencies this way because everything is streamlined. But this can be detrimental to SEO clients because they have different challenges, needs, and wants. Discuss how you analyze a specific client and how you change your SEO approaches and processes depending on your specific client's situation.
Include the tools you use. SEO professionals use different tools to aid in their SEO processes – some of which are free while some are paid. Make sure to include these tools in your SEO portfolio. They help assure clients that you use the latest platforms and technologies to deliver the best results. They can also help show your commitment to staying up-to-date with the latest in the SEO industry.
5. Use engaging visuals
We live in a digital age, so attention spans are short and information overload is common – more so when it comes to SEO portfolios. After all, you are bombarding potential clients with numbers and stories. Engaging visuals in your SEO portfolio can be a game-changer in attracting more clients. They make your SEO portfolio more appealing and help break down complex information.
Use infographics to visualize data.

Visualize the most important metrics, such as keyword rankings, link acquisitions, and traffic growth. Visual aids don't just show raw data. They also show transformations, trends, and results. They are also much more engaging and impactful compared to plain text and raw numbers. With visual aids, potential clients can quickly grasp the impact of your SEO campaigns and executions.

Include screenshots.

Some aspects of SEO are inherently more visual, such as user experience optimization and website redesign. Screenshots are great at portraying aesthetic improvements, before and after comparisons, and usability enhancements. Show your clients that your SEO approach is not just about boring numbers and text. It's also about visually appealing websites, social media profiles, and content assets.

Visualize your SEO processes.

Your step-by-step process can be overwhelming, especially for potential clients who don't know much about SEO. If you really want to help them understand your approach and how you bring value to their business, visualize everything. Make infographics about your SEO approach, including your SEO processes and roadmaps.
6. Incorporate endorsements and testimonials
Make your SEO portfolio attract more clients by including endorsements and testimonials. Your potential clients want social proof that you can do the job. After all, they are going to pay you for SEO. They need to make sure you can deliver. Case studies and concrete numbers are great. But they are even greater if you add quotes from satisfied clients. They add more weight to your success stories.
Feature a diverse range of clients.

As much as possible, compile endorsements and testimonials from a variety of clients. Get clients from various geographical locations and industries and companies of different sizes. By showing a variety of client experiences, you show your expertise in various fields and your flexibility when it comes to SEO.

Encourage clients to provide specific details.

The problem with client reviews is that they can sometimes appear unconvincing and scripted. This can raise some eyebrows and make potential clients reviewing your SEO portfolio look elsewhere. To make reviews more convincing and natural, encourage clients to provide specific details. For example, they can mention how your SEO efforts have led to a 100% increase in website traffic. Specific results make your impact more relatable and tangible.

Accompany endorsements and testimonials with case studies.

A common mistake in adding endorsements and testimonials in SEO portfolios is the lack of case studies. Without a narrative, endorsements and testimonials don't hold a lot of weight because potential clients don't see the SEO journey. When utilizing endorsements and testimonials, make sure to show quantitative and qualitative evidence, so they have a ground to stand on.
7. Highlight your commitment to continuous learning
SEO is not static. You don't just hire an SEO agency, get your SEO fixed once, and call it a day. SEO is an ever-changing field, and SEO professionals are continuously learning to remain competitive. They have to know the best practices, discover new opportunities and techniques, and adjust to algorithm changes. If you want your SEO portfolio to attract more clients, you have to show your audience your commitment to continuous learning.
Emphasize your SEO education and training.

You can learn SEO for free online. But there are certifications, courses, and training programs that can give more weight to your SEO education and training credentials. They are not always expensive. Even just Google Analytics and HubSpot's SEO certifications can go a long way. When you show these in your SEO portfolio, you validate your SEO team's expertise on paper and show your commitment to personal and professional growth.

Show your willingness to experiment and innovate.

To stay competitive in SEO, sometimes, you have to try new things out yourself. Maybe you are trying new content formats, optimizing for voice search for the first time, or trying emerging online tools. Whatever it is, make sure to showcase it on your SEO portfolio as well, especially when you find success. It can show that you are a forward thinker and not a static SEO professional.

Commit to educating your SEO clients. Your clients are probably not interested in SEO as much as you are, but it actually helps if you share a thing or two with them about SEO. If they know about SEO, they can be more involved in their SEO journey, increasing the chances of success for their SEO campaigns and executions. They can also make more informed business and digital marketing decisions when they know their way around SEO.
8. Update and optimize your SEO portfolio
You can have the best SEO portfolio in the world, but what's the point if it is inaccessible? You can't exactly attract new clients with it if potential clients can't even see it. This is why it's important to optimize your SEO portfolio for search engines. It's also one way to showcase your expertise. If your SEO portfolio is easily accessible through Google, for example, it can immediately give a positive impression to potential clients.
Do your homework. Conduct keyword research and identify keywords potential clients may be using when they are looking for SEO services. Incorporate these keywords into your SEO portfolio, such as in your titles, headings, meta tags, and the content body itself. Many SEO agencies are competing for the same keywords, so consider using long-tail keywords instead. And of course, one of the best SEO techniques is creating high-quality content. It's better than just stuffing your content with keywords.
Share in other channels. Don't completely rely on search engines to spread the word about your SEO portfolio. Share it on your other channels, such as your business and social media profiles. Optimizing will give you more long-term traffic, but sharing on other online channels will give you more immediate traffic.
Update your SEO portfolio.

When potential clients look at your portfolio, make sure they are looking at relevant and timely data. This is why it's necessary to update your SEO portfolio with newer case studies and success stories. Sure, your potential clients will appreciate a homerun SEO campaign from 2015, but if you can showcase those that are more recent, the better. We all know that SEO is forever changing, and having recent success shows that you are up-to-date.
Build an SEO portfolio and attract more clients
Building a compelling SEO portfolio is an important step in attracting more clients and establishing your agency as a trusted SEO source. To ensure that your SEO portfolio is compelling, show diversity in your projects and challenges, prove your results, make it visually appealing, and highlight your commitment and flexibility.
Your SEO portfolio is essentially your business card. Make sure it's worth showing to potential SEO clients.
---