As an SEO agency or contractor, you know the importance of getting clients and delivering results. Your very business is built around SEO client acquisition, satisfaction, and retention. But like any other business and field, digital marketing professionals deal with difficult clients.
It's not always their fault. Sometimes, they just don't know any better. And it's part of your job to inform them about SEO. You don't need to tell them everything, but you need to explain enough, so they can control their expectations and still trust you. Here are common difficult SEO client expectations and how to deal with them.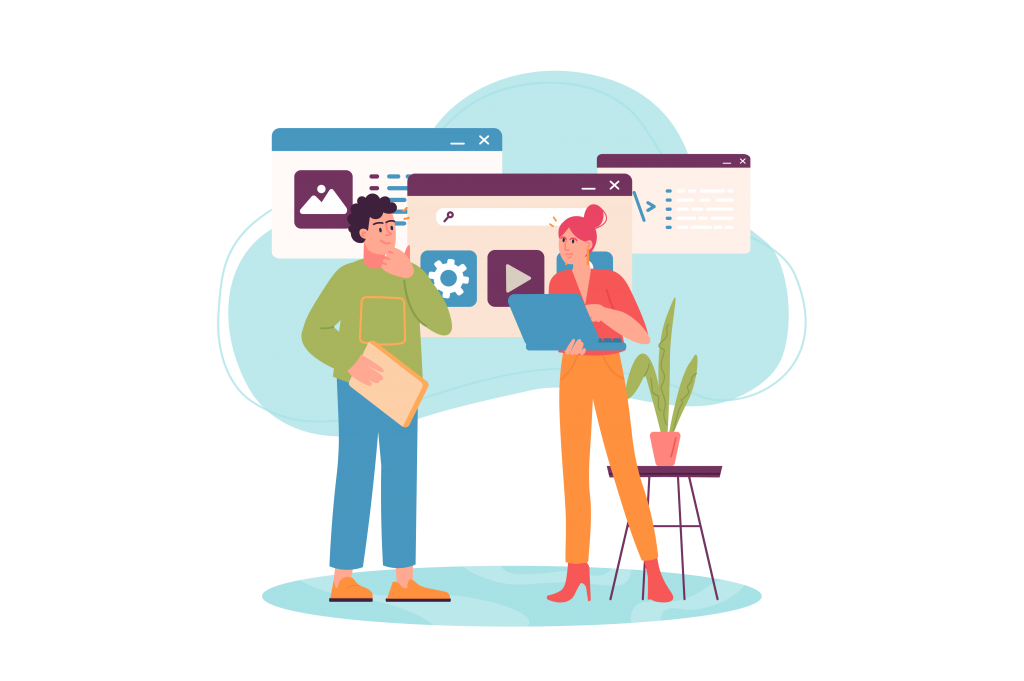 1. Getting instant results
Some businesses think that hiring an SEO agency or contractor will automatically mean that they will climb through the Google Search Engine Results Page. If they throw money to SEO professionals, they will immediately get more website traffic, leads, and ultimately, sales. But SEO is a long-term game. It requires consistency, patience, and appropriate strategies. This is something you should communicate to your clients.
2. Making content viral overnight
Whenever you are on any social media platform, you will see all these brands, influencers, and commoners going viral because of their content. Many SEO clients think that they can recreate this virality by simply hiring SEO professionals. But virality has so many factors involved, including ones that are unpredictable and out of your control. Tell your SEO clients that virality is not always a good realistic goal.
3. Expecting a surge in traffic immediately
This difficult SEO client expectation is related to the first two. Some SEO clients just think hiring digital marketing professionals is a cheat code for increasing website traffic immediately. And as the professionals who actually know that SEO is an ongoing and long-term game, you and your team should correct and control your clients' expectations.
4. Dominating competitive keywords
Here's another unrealistic client expectation – they think their business will suddenly dominate the most competitive keywords in their industry and location if they hire an SEO agency. They expect you to beat all these businesses that have been doing SEO for years, some of which even have in-house SEO teams. To avoid and control this unrealistic client expectation, here are some things you can do:
5. Ranking for very specific keywords
Many clients, even those without no prior SEO know-how, have specific keywords in mind they want to target. But as the SEO professionals, you may find that these keywords are either super-competitive or irrelevant. This can lead to some misunderstandings and unrealistic expectations between you and your SEO clients.
6. Wanting guarantees for ranking
We've all seen it before – difficult SEO clients who demand specific rankings for specific keywords within a specific timeframe. Some even expect you to promise them to rise to the first page of search results. Again, you can't really blame some of these clients because they don't know any better. They just want their money's worth, some ROI for the money they will be paying you. It's your responsibility to bring them to the reality that SEO just doesn't work that way.
7. Ignoring technical issues
Many SEO clients are so caught up in content creation and keyword optimization to the point where they ignore other aspects of SEO. Explain to your clients that SEO has different fronts, such as on-page, off-page, and technical, with technical being a commonly ignored front. Completely ignoring technical SEO may prevent SEO campaigns from becoming successful. Without technical SEO, you are not unleashing your clients' full potential.
8. Getting penalties fixed quickly
Not all SEO clients are completely oblivious to SEO. Some of them have had SEO campaigns before, possibly with other SEO agencies and contractors. Unfortunately, some of these campaigns may involve practices that are not completely considered white hat, resulting in penalties. And then they will ask you to fix these penalties quickly – a difficult and unrealistic SEO client expectation.
Deal with difficult and unrealistic SEO client expectations
Some SEO clients have difficult and unrealistic expectations, and it's not always their fault. They simply don't know any better about SEO. That's why they are approaching you for their SEO campaigns in the first place.
It's your duty to put them on the right track. Communicate well with your SEO clients, educate them, show them data and metrics, and guide them along their SEO journey. This doesn't just help control their expectations. It also builds trust between you and your SEO clients.
---