You know that attracting new SEO clients is essential to your digital marketing business, whether you are an SEO agency or contractor. But one thing is equally essential – retaining your SEO clients and building long-lasting partnerships with them.
Good SEO client retention is a testament to your business's customer service and SEO competence. But how do you actually improve SEO client retention? Here are the most effective strategies for retaining your SEO clients.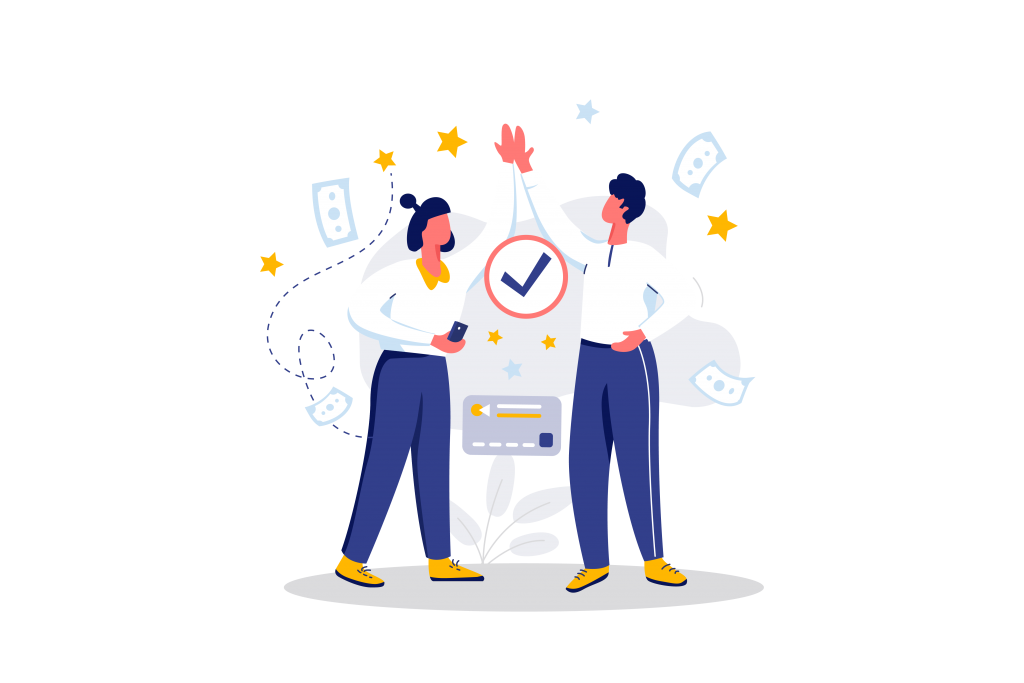 1. Personalize SEO strategies
Many SEO professionals use templated SEO strategies. The advantage there is that they can scale their SEO businesses easier because they are able to accommodate more SEO clients and campaigns. But the disadvantage is that not all clients are the same. Clients will have different needs and wants. And your SEO strategies should be personalized for each client for the strategies to be effective. And if your strategies are effective, your clients are more likely to be satisfied, and you will be able to retain them. Here are some tips:
2. Set realistic expectations
It's important to give your clients a great SEO sales pitch, but this can result in unrealistic expectations. Sure, you can get clients by overselling yourself. But you can also be setting yourself up for failure and losing clients as a result. It's better to set realistic expectations right from the very beginning. Deliver results based on these expectations to keep your SEO clients satisfied. Here are more points:
3. Communicate regularly
Improve SEO client retention by fostering a strong and collaborative relationship with your clients. They need to feel your competence in digital marketing and your willingness to accommodate their goals and objectives. They need to see the value you provide for their business. This can boost their confidence in you, and this can even result in referrals, potentially giving you more SEO clients. Here are additional points:
4. Provide reports
You retain your SEO clients by giving them all the necessary information they need. With your detailed reports, they can make more informed decisions, see their SEO's situation, and understand your value as an SEO agency or contractor. Reports are important for accountability, transparency, client engagement, and value demonstration. Here are some tips to make your reports better:
5. Deliver results
Some SEO clients have unrealistic expectations that are just impossible to deliver. But if you successfully control their expectations, delivering results can become easier too. Results are crucial for SEO client retention simply because they directly address client expectations. If expectations are met, your clients are more likely to stay. Here are some tips on controlling client expectations and delivering much-needed results:
6. Give additional value
Go beyond what is expected of you by providing additional benefits to your SEO clients. This will show your commitment to their business success. It also positions you as a long-term partner with long-term objectives. By offering additional value, you are also improving SEO client retention. Clients will stay with SEO professionals who are going to give them the best bang for their buck. Here are some tips for providing additional value:
7. Stay updated with SEO trends
How are you going to deliver results and provide additional value to your SEO clients if you are not updated with SEO? The digital landscape is constantly evolving, and if you are not in for the ride, you will be left behind by your competitors – competitors who can snatch your clients from you and ruin your SEO client retention. By staying updated, you are positioning yourself as a competitive SEO agency or contractor, capable of delivering results and more for your clients. Here are some tips to keep this competitive edge:
8. Improve internal processes
Your internal processes play a key role in SEO client retention. If you have issues with your internal processes, such as poor communication and unorganized workflow, the quality of your SEO outputs may suffer. And of course, this can turn some SEO clients away. Make sure that your agency is operating seamlessly. Many times, the effectiveness of your internal processes reflects on your SEO results. Here are three big tips for improving internal processes:
Retain SEO clients with high-quality SEO services and communication
Your SEO clients are the life and blood of your digital marketing business. You should know how to retain them, so you can keep doing business, improve your portfolio, and build your credibility in the industry.
There are two main keys to SEO client retention – high-quality SEO services and proper communication. If you can nail these two things, your SEO clients will see the value you provide for their company and are more likely to stick around.
---