In March 2017, the SEO world was shaken by a new Google update. When asked about it on Twitter, Gary Illyes, jokingly called it Fred. The name was soon used by Barry Schwartz in an article on the update, so the name stayed. Unfortunately, we never received any communication from Google representatives detailing what Fred does or who it targets. In fact, the only evidence of its existence was a drop in rankings by thousands of online businesses during that time period.
Overnight, site owners ran desperately to SEO agencies in search of someone who could help them recover their lost positions in the SERPs. Even without official word from Google, experienced SEOs studied the sites impacted and identified a pattern between them. Websites that were hit by Fred had three major things in common:
After diagnosing the problem, the real battle began. How to repair the relations between those damaged sites and the almighty G? Or in other words: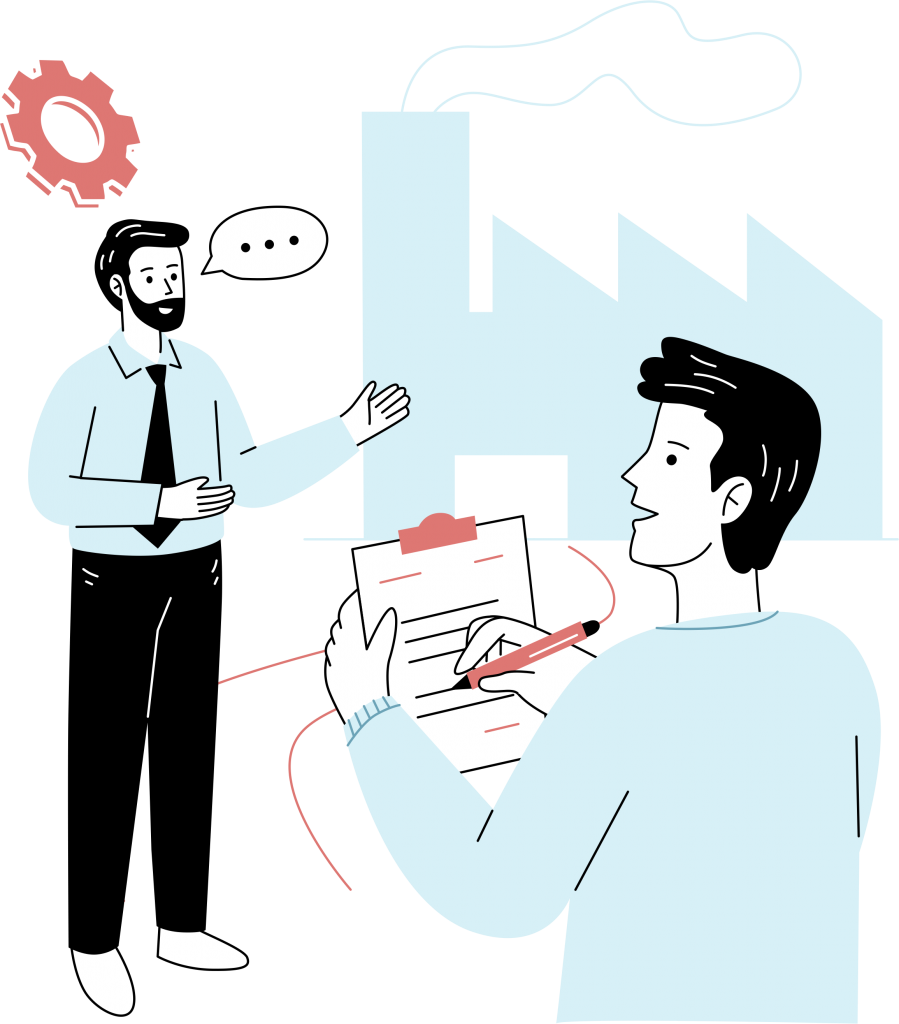 What is the best way to recover after being hit by the Fred update?
To find out exactly what are the best ways to deal with this problem, we reached out to 35 SEO experts and they shared their tips with us. Here's what they had to say.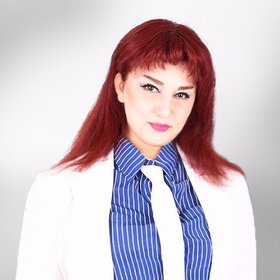 Google updated this algorithm to get rid of spam and cloaking pages which are created to generate ad revenues.
I got some projects after the Fred Algorithm update. Since I recover penalized multilingual websites, I took in the projects. My clients run Google Adsense and Advertising websites. They lost a huge amount of traffic after the Fred update. I got 5 projects in Nordic, English, German, and French languages. Some of them were hit badly and lost traffic. Here is what I did:
Optimized the layout
Wrote new and longer informative content in the local language
Got rid of pop up in the middle of pages
Optimized GoogleAdsense accounts
Run SEO audits
Cleaned up their link profiles
Did social media marketing
Disavowed spammy directory submissions
This is how I recovered them. The turnaround was different from website to website, but in the end, my clients were happy and got their traffic back.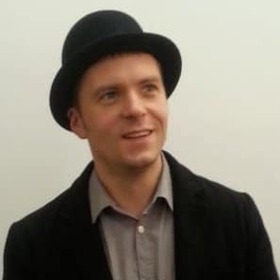 Reduce the number of ads and improve the quality of your content. Focus on providing something useful and of value.
This one is very tough to advise on with regard to recovery as it is still so new. Google has only hinted at what this update targeted – but we know as always it is related to quality. It also seems a lot of these were affiliated sites designed to make money from search traffic (shock horror.)
Gary Illes put out a few interesting tweets:
"DYK there's no inherent problem with affiliate links? The problem is when a site's sole purpose is to be a shallow container for aff links."
"Have you seen what @thepointsguy is doing? They create amazing content & they have sponsored links, but the focus is on the user."
The patterns for the worst affected sites seem to be advert-heavy and low content value. And Gary seems to be indicating that the issue is when sites are shallow in terms of content (and likely aggressive in ads.) So, the answer is right there. Reduce the number of ads and improve the quality of your content. Focus on providing something useful and of value. That is how you remain visible in organic search. If you chase the algorithm and look for easy options, you are always going to be at risk of impact from qualitative algorithm updates like this one.
So, create something truly useful and earn your right to rank. For the majority of sites affected, this is likely going to mean a lot of work and possibly a complete change in your mindset.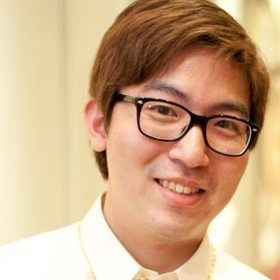 Build a site that is truly useful without forcing ads and similar things to your readers. You won't get hit.
As there's really no verification of what Fred actually did, we can't really say for certain what it has affected, but based on many people that have posted their site URL's online and through the reporting of reputable sites, we can at least point out some similarities that could have caused it.
In short, the Fred update is basically Google's next step toward their vision. Honestly, they've been talking about it for so long. They want sites that are fast, engaging, and useful while not blocking or making it painfully obvious that you are covering it with ads, AKA don't hurt the user's experience.
As for recovering a site that's been hit, I personally have a lot of experience recovering sites affected by major updates like Penguin (I've blogged about it) but not with Fred. From what I can see, this is an algorithmic update and not a manual penalty, so that is good news already for me.
Start by going to Google Search Console and see if you have any warnings. If there's no penalty message, then that's great.
Now start looking for warnings in Search Console. Any structural issues? Most will be shown in Search Console and get those fixed. Test your site speed, test your structured data for errors, and fix them. Find worthless pages on your site, such as excess tag pages (and similar pages), and remove those. Fixing those should be a priority as you need the basic SEO nailed down.
After that, it's time to get to work with updating your site's design. Check your bounce rate right now on Google Analytics and see how long they stay on the site. Those are your benchmarks (to keep things simple for now) and then take a long hard look at your site and see how you are hurting your audience's experience. Put yourself in their shoes then improve it. Using the benchmark data, see how you improve it over time. Algorithmic updates tend to take a while to recover, but from my experience, usually 1-6 months is enough, so it's not permanent. You can recover it. Just be patient and continue to serve your audience the best content possible.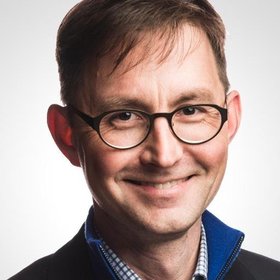 Recovering from Fred (or whatever update comes along next) is a matter of quality and relevance.
Reports indicate that thin content pages with lower value were impacted, suggesting that Fred is part of the long evolution of changes that reward detailed, in-depth content. So, the recovery tips will sound familiar.
Go deeper into the topics on your pages. Answer more related questions, add more examples, and cover all the details in an exhaustive way.
Although the page will likely be longer now, format it to make it more easily scanned. Keep the paragraphs short, and add bullet lists, multiple images, and internal links.
Finally, give it the "Control + F" test to make sure that you indicated relevance. Keyphrases still matter and if your page is a serious contender for the topic, you should be using the phrase in the title, headers, subhead, and body text. Don't stuff, but show what you're all about.
image source: Top 3 Free SEO Tips for Beginners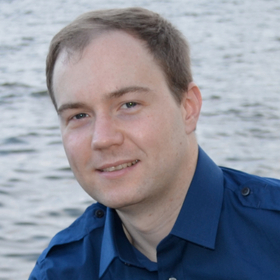 As with all Google updates, there are bound to be some shakeups with your own site movements and your competition.
Fred was one of the most recent updates from Google and it's gained a lot of attention and coverage through sites like Search Engine Land. You can read their full write-up on the review to learn more about it and how it may have affected your site.
To best combat Fred updates and any future ones that might be on the way, it's always recommended to stick with high-quality content and backlinks for your site. When possible, make sure your content is always more than 1,500+ words per article and that you also secure any high-profile listings or mentions on sites like Forbes, Inc, Huffington Post, Mashable, or any other trusted authority sites within your niche. These references can be the difference between getting hit and not.
With Fred being mostly targeted towards low-end content and spammy links, making sure you apply both of the methods above is key to the long-term performance and ranking of your sites. With more than a billion active sites on the internet today, automated and spammy content creation and link building methods are always going to be an issue — which is why Google continually comes out with new updates. If you follow the guidelines and build a legitimate business and website, you should continue to move ahead of your competition with each of these passing updates.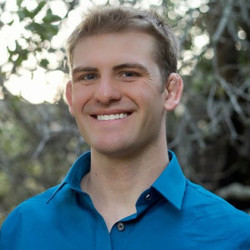 Most major algorithmic changes tend to focus on two major factors: Content and links.
A backlink and content analysis is necessary to recover from this algorithmic shift.
Measuring the quality and usefulness of your websites content and inbound links is what the Fred update seems to be focused on.
It's critical that you provide useful, engaging content that your prospective customers care about. Links need to make sense and have to support the articles they originate from.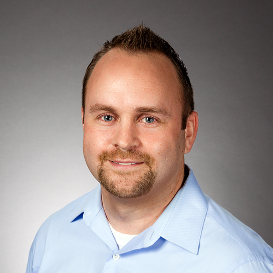 Review your content and make sure that it's content that is relevant and informative (detailed).
While none of the sites I work with were negatively impacted by Google's Fred update, the majority of sites mentioned online that were impacted shared a few key characteristics. One such characteristic that seems to be common among all of them is that they were rather aggressive with advertisement placements throughout the site.
Another common theme among them was an overall poor quality of inbound links to the site. Essentially, a less-than-ideal link profile.
With that said, in order to recover from the Fred update (if your site was hit) it would be best if you improved the UX of the site and made the ad placements less aggressive. Or better yet, try removing ads altogether.
Not just some fluff piece stuffed with various keywords.
And finally, you'll want to audit your link profile and disavow any shady links that could be doing more harm than good.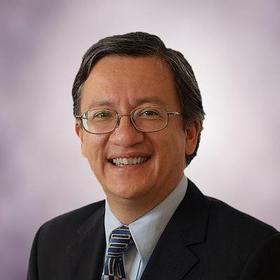 Fred doesn't seem to be an update as such, more a tightening up of the existing rules.
Sites that have suffered from it often have something wrong with their user experience. Because we can't tell how Google is identifying this, you need to address it all. Fixing all the user-experience issues now becomes mandatory, and "low priority" things that didn't seem to matter before now actually are having an impact.
Still not fully mobile-friendly? Time to fix that right now, not simply pass the test or have a responsive theme but actually work well, be functional, and be a great experience on mobile. Try spending a day browsing your own site on a mobile without allowing yourself to use a desktop and note down every rough experience as something to remediate.
Make sure your content is properly engaging. Maybe it won't be Shakespear, but it has to be worth spending time on or people won't and Google can detect that. Try reading articles from your own site aloud to your spouse or your kids. Do their eyes glaze over after the first two paragraphs? Maybe you need to find a better writer, an actual journalist, not simply a dollars-per-word textbroker.com worker. If existing articles are bad, remove them until they can be rewritten or otherwise improved.
Review your publicity strategy and see what links it created to your website. Do they make sense, not just technically, but from a human perspective? If not, then get rid of them and start a human-centric publicity campaign, structured to encourage links, but emphasizing your actual human customers.
Remove the rubbish from your website, from low-quality articles to category pages to empty URLs that your CMS has generated. Google probably ignores them anyway, but better a clean ship than a messy one, and it will save your crawl budget as well as gain some quality points.
You should build a solid set of 10 high-authority links in a real way vs 1000 links using a service.
Want to know how to recover from Fred? Simple. Don't use poor links to support your site and don't use low-quality content. This includes paying someone $10 for 1000 words over your niche and not expecting it to be spun content! Who can provide quality content at such ridiculous prices?? Nobody!
People need to understand that quantity is not better than quality. Google knows what you did. It's not 1998. It's not okay anymore. Same with content.
Google already knows what's there. It also instantly knows if you just indexed new and exciting content! And it rewards you for it! So, want to defeat Fred? Just put out quality content and do some backlink outreach. You'll expand your network and build friendships while you rank your page.
Want to know more about what Google wants to see on your page? Check out the Google Search Quality Rater Guidelines (QRG). This will give you the sure way to appease the algorithms.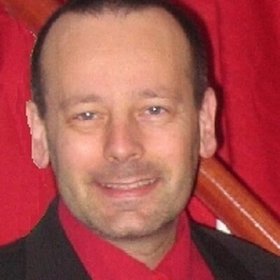 I love updates like Fred! Because when Google goes after quality, it pushes website owners to improve their content.
Since my team provides top-quality content, Google can keep it coming. Here's what I would do if hit by Fred:
If your content is too diverse, it's time to narrow down your niche. If you are about everything, you are about nothing…and that's what Google will rank you for. Pick a theme or a couple closely-related themes, and stick to it/them.
Review the ads or revenue links on your website. If they dominate the site, then it's time to focus on quality over quantity. Pick one offer per page that should perform best, and nuke the others. Google probably doesn't mind you making money. Doing it carefully and strategically is better than taking a shotgun to your page and hoping to hit something.
If you've built a lot of poor-quality backlinks, get rid of them or disavow them. I hate the disavow concept, but what choice do you have?
Once you've taken these steps, start building your website the right way – one quality piece of content at a time. Add good content. Promote it. Add more good content. Promote it. Add more good content, and just keep going.
May every Google update be named Fred.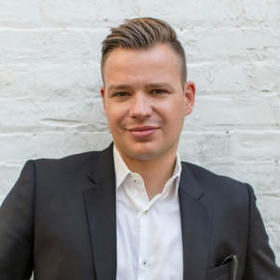 Focus on quality content and get a couple high-authority links, such as from news sites, to recover from Fred.
First, identify and remove all thin, duplicate, and outdated content on your website. You can use a tool such as Siteliner.com to identify all duplicate and common content on your site Google might have had a problem with. It's better to have fewer pages with long-form, quality content rather than multiple web pages with duplicate, thin content.
Second, identify and remove any spam links – links from sites with poor value content, over-optimized anchor text, and low-quality domains.
Lukasz Zelezny – Zelzny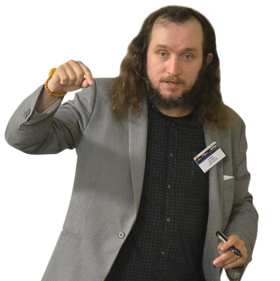 If you have been hit by the Fred update, your website is being seen by Google as a low-quality site.
So, you need to focus on improving the quality of it. To start off, you need to ensure your website offers a good experience to users. It's not been a good idea to keyword stuff your content, or create pages purely for the search engines for a long time now, so if you've been doing this, stop.
Secondly, you'll want to look at the ads on your website. If your site is full of annoying popups or overbearing ads that are making users bounce right off it, get rid of them. This is especially true for mobile websites.
Next, you'll want to look at the backlinks directing to your site. If you have participated in paid link building in the past, you'll want to check the quality of the links and where they're coming from. Any that are poor quality need to be removed or disavowed. All future link building efforts should provide value to users and not just be created for the link.
Finally, make sure that you are adhering to all of Google's other guidelines. Don't copy content, don't participate in link schemes, don't create pages with keyword-stuffed content, or participate in cloaking, and make sure your website provides value. Avoid the cheap ways of building a website and hoping that users will visit you – in most cases, they won't even manage to find your site, and if they do, they will bounce right off it.
Also, perform an SEO Audit. You can use SEMRush or DeepCrawl to make sure all issues are sorted out.

Have you built low quality, spammy or bought links?If so, disavow them.A tool like Ahrefs should help you find them.
Be honest with yourself and rewrite or remove low-quality content. If you've written a 500-word post where most others are writing 5000, is your post really high quality? Probably not. If you're not going to write the content yourself, hire a high-quality writer. Cutting corners on content quality is not going to help you recover.
If you want to succeed long-term, you want to have the best article on a topic. There's no reason why you can't keep building on it, either. The days of producing lots of low-quality content and ranking for keywords are gone. Longer form, industry-leading content will ultimately win.
Once you're done cleaning up, focus on building high-quality links going forward.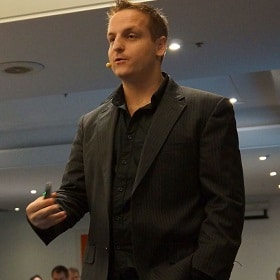 Make sure every piece of content counts and contributes to the quality of the page.
This update was not much different than any of Google's other updates – it's targeting tactics trying to game the system.
If people would just learn to create high-quality sites & content that people actually want to link to, a recovery would never be needed.
But if it is, here's the best way to recover from the signs of "Fred" we have found across clients' sites that came to us after this update.
Fix user interaction on your site. To do so, follow Google's search quality guidelines.
Fix over ad-optimized pages: scale back on the number of ads that you have on your site, and focus more on user experience (refer back to point 1.)
Fix your content: does the content on your pages serve a purpose, is it necessary, or are you just adding fluff to get your word count up?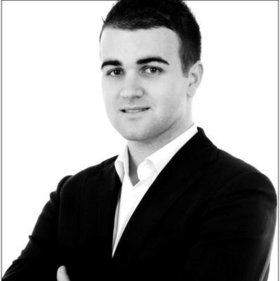 Well from what we have seen, Fred seemed to target low-quality content sites which were also ad heavy.
The best way to recover from Fred is to lift the quality of your website. What this means is improving the quality of content on the domain. This can also mean that you review analytics and remove any thin content pages which have not driven any visitors in the last 90 days. You also need to be careful how you push ad units above the fold it is worth testing taking down the number of ad units on sites.
Overall recovery from Fred is not going to happen overnight. You need to do the analysis and implementation to recover.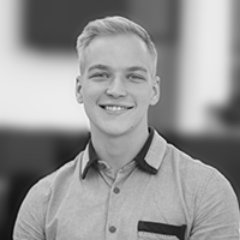 Convert "affiliate sites" into "authority sites" and having posts that target keywords with no commercial intent.
There's been a lot of controversy around "Fred" and what it was really about. Our testing and data led to the conclusion that it was largely an update targeting low-quality content and thin websites.
We saw the biggest improvements from toning down keyword densities, having fewer affiliate links, and adding more generic, non-promotional content.
Every time the big G comes out with an algorithm update, the first people to panic are black and gray hat SEOs.
I just gotta get on my soapbox for this one.
My take on this is to just stop following these tactics. Just stop the black hat/PBN BS and do some real outreach and white hat SEO. Yeah yeah, I'll get laughed at by some gray hat SEOs, but I see this from a client's perspective.
I don't want to see my rankings just drop overnight because my link profile is fabricated off private networks and spam links. I don't want my rankings to tank because you turned off the PBNs you were renting out as soon as I canceled your contract. As a client, if you take your time vetting your potential SEO agency (and honestly stopped shopping for the lowest price), you will never have to worry about algorithm changes like the Fred/Panda/Possum. So just stop being so thrifty, vet the agency, and make sure you do quality outreach for link building. This roundup post itself is a clear example of how to do it.
Getting off the soapbox, the main thing you want to do is a backlink audit. Pull your backlink profile and look for toxic links, no-follow to follow ratios, anchor text, and link location. Use tools like SEMRush, Ahrefs, and Google Search Console to find these toxic links and create a disavow file; then follow up with a high-quality link building and outreach campaign.
Perform a link audit using ahrefs.com, majestic.com, or moz.com (look for suspicious and keyword-explicit links.)
If your page or entire website has been affected by a Google update, start with the three basic audits to understand why.
Perform a content audit using Ryte or Deepcrawl to identify duplicate content problems, and then with Copyscape to see if perhaps your writer(s) took the lazy route in the writing process by borrowing from other content online.
Perform a technical SEO audit to check for crawl errors, robots.txt directives blocking crawlers, and security and manual action issues within Search Console.
If everything looks great, consult with one or more of the SEO veterans on this page who can help you troubleshoot. At the end of the day, the issue will either be with tech, content, or your link profile; all of which can be improved to help regain any loss of ranking or traffic. Google can be very forgiving.
Revise & update your site based on your audit. Create new strategies to build quality links to your updated content.
There is a concept in the accounting world called "zero-based budgeting." It says that *all* expenses must be justified for each new period – not just all new expenses.
If you have been hit by Fred, you have to take a "zero-based" approach to your content & site experience. Systematically evaluate your site for what content and elements would / would not be in place if you had to start from scratch. Read the Google Content Guidelines thoroughly. Use Google Search Console to identify problem pages.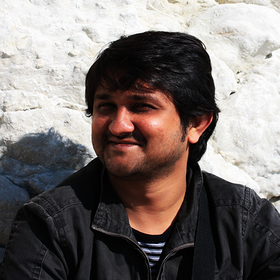 Reduce ads and pop-ups on your site and ensure that the above-the-fold content of your website is clutter-free.
If your site has been hit by the Fred algorithm update, then it is a clear sign that your site has thin or duplicate content or it has too many spammy or low-authority backlinks. Having too many ads and pop-ups could be yet another reason why your site's ranking might have dropped, and thus, the first step that you should undertake when impacted by this update is to identify the reason.
If the reason is thin or low-quality content, then you need to remove these ASAP and replace these with engaging content that benefits and resonates with your audience.
Similarly, if poor-quality backlinks are what caused this, then conduct a backlink audit of your entire site. You could easily accomplish this through the Ahrefs tool and remove these or disavow them entirely.
Like all Google updates and algorithm changes, the purpose of this update is to improve user experience, and if your site is hit by it then treat it as a wake-up call and implement the required changes in order to recover loss ranking and traffic.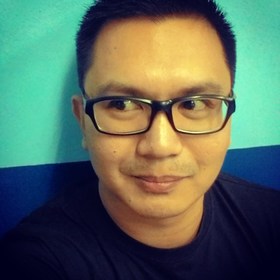 The Fred update is like a panda penalty on steroids.
Albeit more targeted to low-value content sites that put revenue above helping its audience. The best way to combat this is to remove immediately the ads and promote high-value content on their websites.
I have to say that this is the most logical thing Google did for their users and perhaps would need manual checking by live people. Nonetheless, this is also unprecedented as well.
One might need to email Google Search Console with proper documentation (if you believe that you got hit by Fred) and ask for a review of your site just like asking for a Penguin penalty reconsideration request.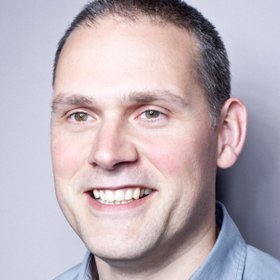 Once the problem is diagnosed, you should look at your content pages and address any poor-quality pages.
Opinions vary as to whether or not there even was a 'Fred' update. Gary Illyes of Google spoke at a recent conference in the UK and claimed that Fred was simply a name he plucked out of the air in response to SEO blogger Barry Schwartz who was pushing him for the name of the latest algorithm change.
What we do know though is that poor-quality content, thin content, and poor-quality links have been at the heart of recent changes. Although Google now admits to making two or three algorithm changes a day, the theory of the Fred update came about because of significant ranking drops for many sites.
The first thing you should do is diagnose the problem. If you have seen significant ranking drops, you may have been affected. To dig deeper, look at your rankings for keywords and see if any have dropped sharply. If you don't track rankings continually, then your Google Analytics stats can tell you which pages have seen sharp drops in traffic, and you should be able to make a decent guess at which keywords these pages previously ranked well for.
Google Search Console also includes a section for manual penalties. If you have been penalized, it is likely that you will have a notification from Google within Search Console.
Once the problem is diagnosed, you should look at your content pages and address any poor-quality pages. If any of your pages have below 300 words of content, include poor grammar and typos, or use overlays for sign-up boxes, they may have been targeted by the algorithm.
Backlink analysis is also required to ensure that you don't have any poor-quality links or any that appear contrived, irrelevant, or in any other way unnatural. If you think that links may have been purchased on low-quality sites, this too will harm you if Google suspects sites of selling links.
You should then work with a knowledgeable SEO professional to clean up your link profile and disavow any bad links where appropriate. Cleaning up from algorithm changes is very specialized work, and even if you do your own SEO in-house, you should consider using an external SEO specialist with experience in penalty recovery.
Algorithm changes are not going away, and the bigger the change, the more losers there will be. Each time Google makes these changes, it becomes clearer that preventing penalties by using ethical practices may take time, but is cheaper and easier in the long run.
Google wants high-quality, detailed information, not just a few blurbs about what your company does.
My understanding of the Fred update is about quality as a whole and the two places I focus on to recover from Fred are content and backlinks.
Quality of Content:
Many websites have thin content and get by with the bare minimum of a few hundred words per page. From the business point of view, this may be all they need to get their point across to consumers. From an SEO point of view, it's all sales and no substance.
Companies need to dive deeper into their content and build it out further. Be descriptive, use niche vocabulary, relevant images, videos, and other interactive content. This will not only help for SEO purposes but will also keep users on your site for a longer period of time. Better content and more time on site typically lead to higher conversions, which is the point of the website in the first place.
Refreshing and building more robust content is step one for me.
Quality of Backlinks:
Links are essential to SEO and too many websites focus their link building in the wrong places. I've analyzed thousands of websites and have seen so many spammed Blogspot backlinks, random text domains, and overall irrelevancy. In some cases, sure, these can be relevant, but if 50% of your links are from these sources, you're doing something wrong. Just because you can get a link from a site, doesn't mean you should.
Focusing on building quality backlinks from trusted industry sources. It'll take more time and effort to get these links, but the higher quality, the better. The backlinks you're building should have a minimum Domain Authority of 20.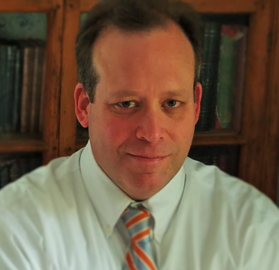 Every update that Google rolls out emphasizes the need to create and publish quality content.
Google is constantly updating their algorithms to weed out sites that are not providing valuable and credible content to their users or are trying to manipulate search results in their favor. Fred was such an update that targeted techniques that included low-quality content and spammy linking.
The first step to correct any penalties your website suffered from the Fred update is to diagnose the problem. Did you see a significant drop in traffic for specific targeted keywords? Is your content outdated or has poor-quality links? Are there a lot of promotional links in your content that distract or frustrate the user? These are all elements that Fred targeted and should be the first place you start to recover from the update.
Below are three steps to recover from the Google Fred Update:
Improve the quality of your content. The need for authoritative relevant content is insatiable and the demand only seems to be growing. So the primary focus of your content should not be to gain links but to produce content that addresses the needs of your user. Offer value to your users in an authentic natural way that builds trust and relationships. As you build this content you will be rewarded for your efforts.
Audit your backlinks and clean up any bad links to your site. You can use a tool like SEMrush to analyze your backlinks to make sure that your linking profile is clean and natural. Any links that look suspicious or of low quality consider removing to improve your profile.
Don't overload your pages with ads or affiliate links. Ads and affiliate links are important for you to establish your call to action (CTA) and ultimately to drive revenue. But if the ads or affiliate links are overwhelming or intrusive, they devalue the experience of the user. Be reasonable in your approach, and the best rule of thumb is, if it would frustrate you as a consumer on someone else's site, it probably is too much on yours.
Finally, as you are taking action on the steps above, take this time to review Google's guidelines and clean up any other items that may be impacting your rankings.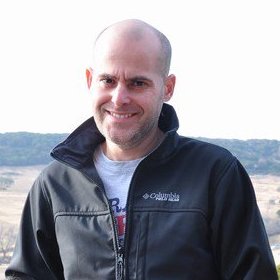 Focus on user experience rather than keywords. Create quality topical content that solves problems & offer solutions.
If you have been hit by the Fred update, examine your site for user experience. Are you too heavy on ads? Affiliate Links? Spammy low-quality content? Would a visitor find my site useful?
Spammy affiliate sites create content based on keywords and have no real value other than to rank for that particular keyword.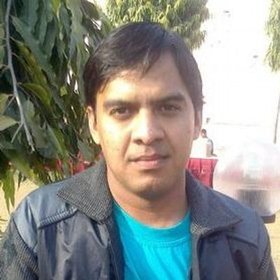 Sites with excessive advertising, affiliate links, & scraped content come within the radar of Fred.
To me, the Fred update didn't bring any surprise. It's all about considering Google guidelines while running a website. As far as I know about it (through Twitter conversations between Gary Illyes and Barry Schwartz), the Fred update targets websites with little to no useful information.
According to Barry Schwartz, more than 90% of sites that got affected were having content that seems to be written purely for rankings and ads and/or affiliate links were hurting UX. TechWyse reported, affected websites also had low-quality backlink profiles.
To get recovered from The Google Fred Update, I would do the following:
The first thing is to audit the website in terms of ads and/or affiliate links. It's OK to plug some ad links on the page, but not excessively.
The audit will filter out spammy ad/ affiliate links which distract attention from the content and kill the usability. I would love to trash them. The second thing is to check all of the backlinks. SEM Rush is my top go, but for checking links, I rather use MOZ Open Site Explorer and Ahrefs.
Once I filter out unnatural links pointing to the website, I would disavow them.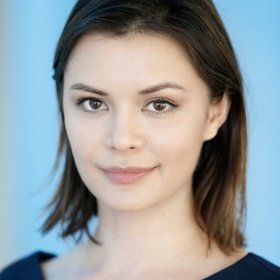 Cleaning house is always a good idea SEO wise. Best practice is that you need to adapt to the new tactics regardless.
The Fred update was a humorously named one as SEOs all over the world demanded Google engineers answer to them after a dip in traffic.
In all likelihood, this was part of a normal Panda rollout, as it mostly targeted sites with thin content, made for SEO pages, or those with excessive advertising.
Since it's fairly easy to figure out why you were penalized, there are steps you can take to rectify the situation:
Reduce the affiliate links and ads on your site.
Assess whether your landing pages are necessary – if it's an A/B split in Analytics, fine – if you have many spam pages for the same product just to capture traffic for semantically similar keywords, then maybe start to condense them.
Check your link profile – you might have some weird links on each page from some directory you didn't know about. Disavow, or contact the webmaster to get rid of them. Your new mantra on links is "quality over quantity."
I'm not saying that you will bounce back immediately. But cleaning house is always a good idea SEO wise. Best practice is that you need to adapt to the new tactics regardless.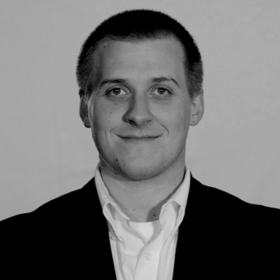 Ensure that your website is offering quality content paired with a fluid user experience.
While the actual algorithm shifts behind Fred are unconfirmed, it is highly speculated that the Google update affected ad-heavy, low-quality content sites. If you feel that your website has been affected by Fred, then your first move should be to take a step back and evaluate the content on your site.
Is your site in the business of making revenue from ad clicks and affiliate links? There is a clear distinction between displaying ads within your website and having a website that is solely there to drive traffic and ad clicks.
It might seem like a tough task to be critical of your own website, but it is necessary when adjusting after a hit from Fred.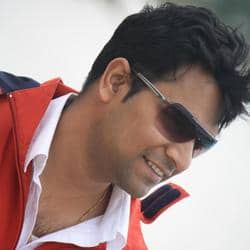 SEOs have been wary of the dreaded Fred Update ever since it has started showing its mark on SERP results.
Most of the SEOs have had a considerable effect on their sites. Google is more concerned about keeping the genuine results with good content and intent of providing the users the content that is most suitable to address their queries.
This algorithmic update has been directed to keep the most comprehensive results up in the rankings, which promise a wholesome solution to the user query, discouraging overoptimized content loaded with multiple affiliate and ad links. I don't mean to say that you can't put the affiliate links, but the concentration of affiliate links must be limited depending on the content length.
A lot of keyword-optimized content is again going to reduce your chances, so instead, try putting up specific and valuable content to make it look more genuine and solution-oriented. User experience is yet again a ranking factor, so try creating a great site design that provides the user with a seamless experience.
The use of multimedia can add to a better user experience, prompting Google to rank you higher. Better branding along with graphic designing adds to the overall appeal of the website. Avoiding putting up ads on the front page can also be a positive signal to Google. So, the next time you are going to post an article, keep the above-mentioned things in mind which might help you pass the Fred Algo.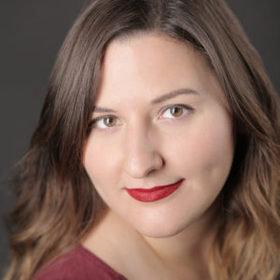 Google algorithms are cracking down on websites that do not offer valuable content to their audience.
The simplest way to make sure you are never penalized by Google is to offer quality, useful content that compliments your sales goals.
Add a resources section or blog to your site, make sure your link anchor text is accurate, and remove irrelevant affiliate links that don't help your customers. In short, you need to value user experience as much, if not more, than pushing your agenda!
To beat Fred, and likely every future update Google will release, you simply have to do one thing – make your website a resource for customers. Fred cracks down on websites that focus solely on sales and affiliate linking, and have no valuable content to balance out sales pages.
If you were penalized, you need to add a helpful resources section or blog, edit your copy so that it is educational and not just a farm for keywords, and eliminate irrelevant affiliate links. It's not expensive, and your customers and Google will thank you!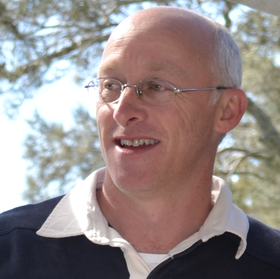 As a general rule, I am telling anyone who asks me to limit their affiliate links to no more than three per page.
Most people will agree that the top three reasons for the recent Google Fred update affecting a website are:
Too many affiliate links or advertisements
A growing number of backlinks which are either of low quality or low relevance pointing to your website
Publishing content that is of little value
You need to examine your site for these three things. Once you identify the cause of your dip in rankings, then fixing it becomes fairly straightforward.
Cut back on affiliate links and advertising
As a general rule, I am telling anyone who asks me to limit their affiliate links to no more than three per page.
Adding only one affiliate link would be ideal. Make sure the affiliate link, as well as any advertising, is relevant. By relevance, I mean that the link or advert contributes in a healthy, natural, and helpful way.
Ignore low-quality backlinks and disavow toxic links
As far as low-quality backlinks are concerned, my personal approach is to ignore them. Unless they're toxic, I am not going to chase down every rabbit that comes into my field. You cannot control who links to you and it is a waste of time trying. Again, the one caveat would be toxic links. Links from known bad neighborhoods.
Ditch your low-quality content forever
Poor quality and generic content is something you can control, and it is easy to fix. You need to be very critical of your own work here. The best solution is to remove low-quality and low-word-count content.
My strategy would be to remove the low-quality and low-word-count content and then begin the task of either culling that content altogether or improving it.
Unless the piece of content you are writing adds to the conversation, then it is not worth publishing. The best way to add to the conversation in a way that Google is likely to reward is with:
A higher word count
Deeper research
The addition of rich media such as infographics or videos
The good news is that most of Google's algorithm is operating in real-time now. That means that the discipline is swift but so is the recovery. For that reason, it makes sense to get to work on your content straight away. Yes, it can be time-consuming, but the rewards can come through quickly.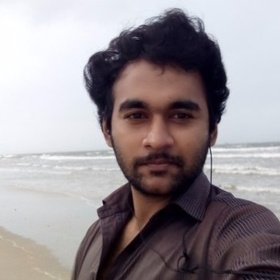 Excessive pop-ups could easily get you penalized by Fred. Also, keep an eye on the UI experience.
Fred is a collective term for any update released by Google these days. The worst thing about a Google update lately is that no one knows what it targets. For example, in March 2017, when the first fallout from Fred had surfaced, no one really knew the answers to basic questions like what the algorithm is targeting now, what are the advantages/ disadvantages, etc.
Many independent researchers examined the data available in front of their computers, and most agree on the fact that 'Thin content' and 'Advertisement-plagued' web pages were treated with traffic drops. Some others explained how the backlinks from sources having a spammy nature could lead to losing value in the SERP.
My tips on how to recover after being hit by a Fred update are:
Revise the way in which your website's advertisement is displayed. Place the ads at non-prominent places. And by that, I meant the main content of the website shouldn't be submerged under Ads.
Avoid thin content and start elaborating a bit. Using synonyms would help a bit to balance the content keyword density. And avoid having too much dynamic content on a page. This definitely raises suspicions.
It is time to revise the quality of links and maybe disavow low-quality links. Use OSE (Open Site Explorer) for determining the spam score. If you utilize the services of PR websites like PRWeb, do the check at more frequent intervals. Most likely, some of the backlinks received from these campaigns could lead to an increased spam score as I had to sadly find out.
UX/UI tweaks for unhindered mobile browsing. Excessive pop-ups could easily get you penalized by Fred. Also, keep an eye on the UI experience. Check whether the responsiveness of the website is broken at any screen resolution.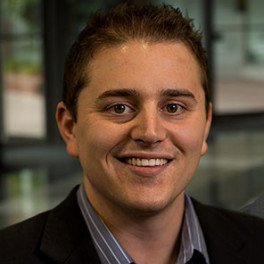 The Fred update largely deals with Google's attempt at combating spammy links.
Prior to March 2017, we've actually seen an uptick in bad SEO tactics increasing in performance, and we have seen this trend subside in recent months, likely thanks to Fred. Unfortunately, like most off-page focused updates, a lot of "good" websites get caught in Google's fishing net.
We highly recommend doing a deep link audit for any site affected by Fred. There are many free (Moz) and paid tools (Screaming Frog) to accomplish this. However, finding bad links is only the first step. The penalty will continue to hurt your site until Google no longer recognizes these links as valid for your website, and the best way to accomplish this is through their disavow tool, available in Google Search Console. Once the disavow file has been processed and accepted, Google will no longer index these links, and any negative impacts to your site from them should be ignored moving forward.
You may need to demonstrate a track record of trying to communicate with webmasters in an effort to have the link removed, so you can reach out manually (or use an automated program) and track the dates. Refer to the contact information given in whois.net to find the website owner's contact information.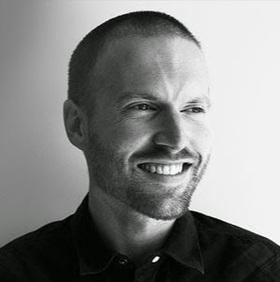 The Fred update hits sites with low quality 'thin' content and that are ad-heavy with a poor ad to copy ratio.
The best way to recover is:
Improve the quality of your content. Always produce content for users and not search engines.
Don't overload your pages with adverts. Use adverts less frequently and only where is beneficial to generating income for your online business.
Audit your link profile. Find and remove low-quality links through the web console, Ahrefs, or other link analysis tools. Check that your anchor text isn't spamming keywords and appearing unnatural.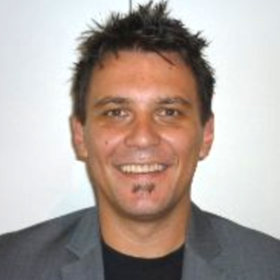 Then go about a campaign to acquire high-quality and contextual links to improve your overall inbound link profile.
The first step you want to do is identify the reason why you were impacted by Fred. Some of you will know exactly what is wrong and other poor souls have been hit because of the irresponsible actions of a dodgy SEO company.
There's a few things you want to check or questions you want to ask yourself.
Are you violating Google's guidelines?
Access your Google Search Console and see if you've been notified of a Manual Spam Action. Even if you haven't, don't take any chances, find Google's Webmaster Guidelines, and get familiar with them. Cross-check your site to make sure you're not in violation. If you are in violation, then go about resolving the specific issue.
Do you have low-quality inbound links?
Tools like Ahrefs and SEMRush can audit your backlinks and help you either 'remove' or 'disavow' them with Google's Disavow Tool.
Then go about a campaign to acquire high-quality and contextual links to improve your overall inbound link profile.
Is your content considered low-quality?
As part of an overall SEO strategy, you should want to identify the search queries you're targeting with each and every page on your site. Be honest with yourself. If you were searching with those queries, does your web page provide value? If you only have a paragraph or two of content on each of your pages, you should question your ability to be able to provide value to the person searching.
If your content is found wanting, then work on improving the content. Understand the sub-queries for each page and make sure you answer them. Your aim should be to provide the most valuable content on the web for the specific queries.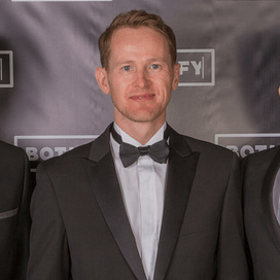 Google says that the Fred update addressed low-quality content, excessive ads, and spammy backlinks.
These are tactics often utilized by cheap SEO companies to optimize sites. Some sites saw their traffic decline by as much as 90%, which is an astonishing hit to take.
So if you think you were hit by Fred, there are three steps to take:
If you are using ads or affiliate links to monetize your site, review how many of them you are using per page. We recommend using a maximum of three ads or affiliate links per page template. If you have overloaded, you're going to have to take some units off.
Check your link profile. Look for low-quality inbound links or links from sites that have an irrelevant topic. If you find anything questionable, investigate further. Your best bet is to disavow these links.
Conduct a content audit of your entire site. If you see any thin content or generic content that isn't related to your core brand, then consider removing it. For these articles, assess the amount of traffic it is currently generating from Google Analytics. The chances are, it won't be getting you much. Delete these articles from the site and implement 301 redirects where relevant.
Moving forward, put time and energy into producing high-quality content. This usually entails long-form content because it tends to be more in-depth than a standard 500-word post. As long as it offers real value, has an original angle, and isn't merging lots of other similar articles already on the web, you'll stand in good stead for avoiding future penalties.
In closing
Thank you so much to all the experts that participated in this expert roundup! Let us know in the comments below if you have any questions and someone from our team will soon reply.
If you think your site may have been affected by Fred or any other penalty, contact us and we can help you recover your rankings.
---