If you are an SEO agency or contractor, delivering bad news to your SEO clients is an inevitability you will have to face sooner or later. There are just so many things that could go wrong in SEO – some of which are not your fault. With the proper techniques, you can still keep SEO clients while delivering them bad news. In fact, you can even impress them if you execute the techniques well enough.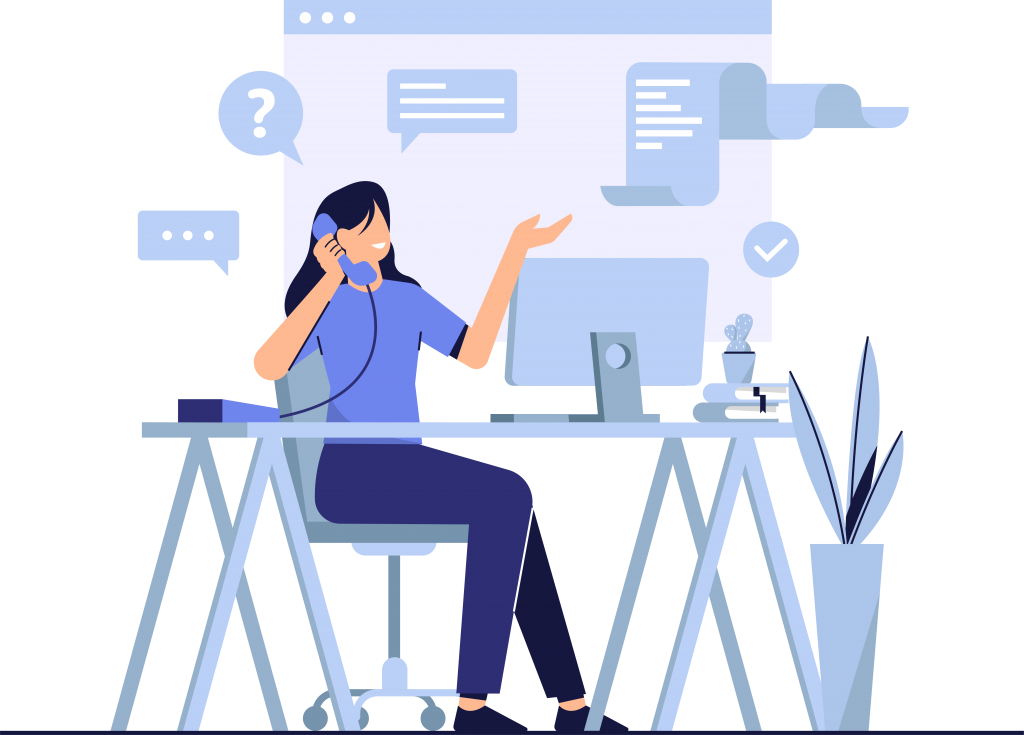 Table of contents
Why it's important to deliver bad news effectively
Proactive communication can improve client satisfaction and trust. Communication in general is just a great way to foster a positive experience for your SEO clients. When clients are informed and heard, they feel more in the loop, giving them a more satisfying experience with your digital marketing business. They will also be more trustful of you for being transparent. Proactive communication is even better. If you are assertive, especially when delivering bad news to your SEO clients, they will feel that you actually care about them and that you are committed to solving the problem.
Proper delivery can help mitigate negative reactions. How you deliver bad news can greatly impact how it will be perceived and reacted to. If you use the wrong approach, the bad news may seem bigger than they truly are and the SEO clients receiving them may have more negative reactions. It's important to explain the situation thoroughly in a professional tone. It's also equally important to customize your message and include solutions to the problem, so the clients feel that you are not using templated responses and are actually making personalized efforts for their specific issues.
Client relationships can make or break your digital marketing business. Maintaining a good client relationship is crucial to the success of your SEO business journey. If you don't know how to deliver bad news to your SEO clients properly, you may destroy this relationship. You can easily lose clients this way. This is particularly problematic because digital marketing is a super-competitive space. There is always another agency or contractor willing to take your SEO clients.
How to deliver bad news to SEO clients
1. Prepare before breaking the news
Don't just blindly message your SEO clients to deliver them bad news. You have to make preparations first. Understand the issue first, so you can accurately share the information. Prepare potential solutions, so you look more ready to face the problem. And list some potential talking points, so you can answer competently when your SEO clients have follow-up questions.
Thoroughly understand the issue and its impact. Gather all the important information first by conducting SEO audits, reviewing important SEO metrics, and analyzing competitor performance. Are your SEO clients losing rankings in particular keywords? How does this fact affect their conversions and overall sales? Be as detailed as you can. You can even include visual aids, such as charts and graphs. These will make the bad news easier to digest. They will also show your effort in communicating the problems to them effectively.
List potential solutions. Don't just deliver bad news and call it a day. You have to be more proactive. You have to tell your SEO clients about the alternatives, solutions, and strategies that you have in mind to fix the problem and minimize its impact. Have a confident and problem-solving approach. This will give the impression to your SEO clients that you still know what you are doing and that you have the situation under control.
Prepare talking points. It's natural for SEO clients to have follow-up questions when you tell them bad news. You have to be prepared to answer these questions. The last thing you want is to look unprepared when you have just shared bad news with them. Thankfully, most questions are pretty straightforward. Why did this happen? What is its impact on the business? How do you resolve the issue? How long will that take? What can you do to prevent similar issues in the future? Have a detailed response to all these potential questions.
2. Be honest and transparent
After making preparations, you are now ready to actually deliver the bad news to your SEO clients. Choose the appropriate communication channel to convey the gravity of the situation. Be honest about the problem and its impact. But at the same time, control your words to avoid negative reactions and control the narrative.
Select an appropriate communication channel. Your communication channel can be as simple as email or text. But it can also be as complicated as a scheduled video call or personal meeting with your SEO clients. There are factors that affect which communication channel to choose. Usually, if the problem is not that bad and is not that complicated, you can pull off simple channels like email. But if the problem is crucial and urgent, a more personal approach may be necessary. You also have to keep in mind your SEO clients' preferences and time availability. For example, some clients may avoid calls because of their personality. You have to adjust to that.
Don't sugarcoat or underestimate the situation. A common mistake in delivering bad news to SEO clients is sugarcoating. Many SEO agencies and contractors try to soften the blow to their clients and underestimate the situation. This just alienates your clients. It may even put you in a position where the clients start to distrust you. It may even affect you psychologically, underestimating the problem and failing to come up with the appropriate solution.
Watch your words. The way you deliver the news can have a significant impact on your SEO clients. Make sure to watch your words to convey the problem properly, manage emotional responses, and give confidence that you are there to solve the issue. Be clear and concise in communicating the problem. But at the same time, use positive language. Imagine yourself in your clients' shoes, so you can be more emphatic and understanding. And of course, maintain a professional tone.
Example phrases you can use
I'm afraid we have discovered a problem that needs to be addressed immediately…
I want to be upfront with you and tell you about an issue we have uncovered…
Unfortunately, our data analytics show some concerning findings…
I must be frank and inform you of an SEO issue that's impacting your site's performance…
I need to let you know that we have encountered an SEO problem that requires urgent attention…
3. Take responsibility
Your SEO clients hired you because they trust you and your expertise. The last thing you want is for them to doubt you and your competence. It's important to take responsibility for the problem. It shows integrity. And oddly enough, it shows competence. If you have competence and integrity, you will have a good relationship with your SEO clients.
Admit that it's your fault. There are a lot of SEO issues that are bad news for your clients. Some of them can be your fault, such as not being able to compete properly. But some can be something out of your control, such as a recent algorithm update. Whatever the case may be, it's important to get accountability. Apologize sincerely, and at the same time, offer solutions to fix the problem and strategies to prevent it from happening again. When all of this is over, you can get back to reflect on it to help improve your digital marketing processes.
Have initiative. It's important to be proactive in communicating the problem and sharing the solution. It improves client confidence or at least maintains it in such troubling times. You become proactive by taking responsibility, communicating promptly, and providing timely updates to your SEO clients. If you don't have the initiative in communicating and showing to your client that you are assertive in solving the problem, you can ruin your client relationship.
Don't take their reaction personally. You are getting paid to do SEO for the betterment of their business. It's only natural for some SEO clients to react negatively. They expect you to be the expert, and they are paying you for your services. Your clients may say something that doesn't sit well with you even when the problem is not that huge. You can't really blame them because they want to get their money's worth. If they react negatively, don't take it personally. It may also be just a spur-of-the-moment outburst.
Example phrases you can use
As your SEO partner, it's my responsibility to address this issue promptly…
We accept responsibility for this mistake, and rest assured we will work diligently to fix the problem…
We own up to the mistake and we are committed to providing a solution that meets your expectations…
I apologize for any inconvenience this may have caused. I want to assure you we are taking immediate action to address the problem…
We understand the impact of this issue on your SEO goals. We are dedicated to making it right…
4. Have an action plan
An action plan provides a clear road map not just for your SEO clients, but also for you. If you have an action plan, you can show your clients that you are accountable and ready to face the problem for their money's worth. And it will also help you organize your solutions and strategies. This makes it easier to track the problem and the progress in solving it.
Explain how you will fix the problem. Sure, you should not sugarcoat and underestimate the problem. But you can actually soften the delivery of the bad news by adding an explanation on how to fix the problem. Outline your solution into actionable steps, such as optimization improvements. Provide a timeline too, so your SEO clients know what to expect and when. Make sure to adjust your wording according to your clients' SEO knowledge. Some SEO agencies and contractors go overboard and use overly technical terms. This can create a language barrier between you and your clients.
Assure them that it will not happen again. Your clients want their SEO investments to be secure. They don't want to deal with multiple problems over and over again. To inspire client confidence and improve client retention, assure them that you will do everything in your power to avoid the problem from resurfacing. Analyze the root cause of the issue. And then develop preventive measures, including process improvements on your SEO team and ongoing monitoring of metrics that may cause issues.
Stay updated on industry trends. Yes, some problems occur because of your own fault. But some problems are just inevitable, such as how algorithm updates can ruin your clients' SEO, especially if you are already doing SEO practices that are gray hat and hovering over black hat. Keep up with the latest in the world of SEO and digital marketing in general. This will shield you from algorithm updates and other things that can penalize your clients' SEO. These problems are preventable.
Example phrases you can use
To identify the reason behind the traffic drop, we will conduct a comprehensive website SEO audit, analyzing various factors like backlink profile, content quality, website structure, and other technical issues…
Our team will review your on-page optimization for your most valuable keywords and make the necessary updates to make your content more competitive…
Our team will conduct a detailed content strategy to fill gaps in your website's content and improve engagement and visibility…
We will conduct a link profile evaluation to identify links that may be negatively affecting your SEO performance…
We will collaborate with your web development team to address technical issues like mobile responsiveness and website speed…
5. Get back to business
Sharing your action plan and assuring your SEO clients is not enough. You actually have to execute your action plan, try to solve the problem, and learn from the experience. In its own way, dealing with SEO issues and clients is actually a good way to grow as an SEO professional.
Execute your action plan. Review your action plan, so you can know which actions and problems to prioritize. You should have very specific goals, so you will be able to cross them off a checklist. Your goals will also be easier to track this way. Assign responsibilities to your team members. And don't forget to communicate with your SEO clients to keep them in the fold. You want to consistently update them about your progress, especially if you are dealing with a crucial problem.
Fix internal issues. You may encounter some problems in your action plan execution. One way to minimize problems is to fix internal issues. Make sure your team is always updated with the latest SEO trends. Use SEO tools to better track problems and solutions, such as Google Analytics. And use project management apps like Trello to clean out your processes. If you think these are too much, you can even consider outsourcing some of your SEO processes. This will help you save time and money.
Learn from the experience. Learning SEO is not a one-time thing. It's a continuous process. Even if you are already gaining SEO clients, the learning continues. Conduct a postmortem analysis, preferably with analytics and data. Document your findings, and then cross-evaluate these with your processes. Look for improvements you can implement to have a smoother process – from delivering bad news to SEO clients up to the conclusion of the problem.
Example email templates
Email is a great communication channel for simple problems. Actually, you can also use it for more complex problems. The problem with live communication channels like calls and video meetings is that your SEO clients may not have enough time to fully grasp the issue. Written communication like email just makes complex information easy to digest. And your SEO clients can take their time in understanding the situation.
Here are some example email templates you can use when delivering bad news to SEO clients.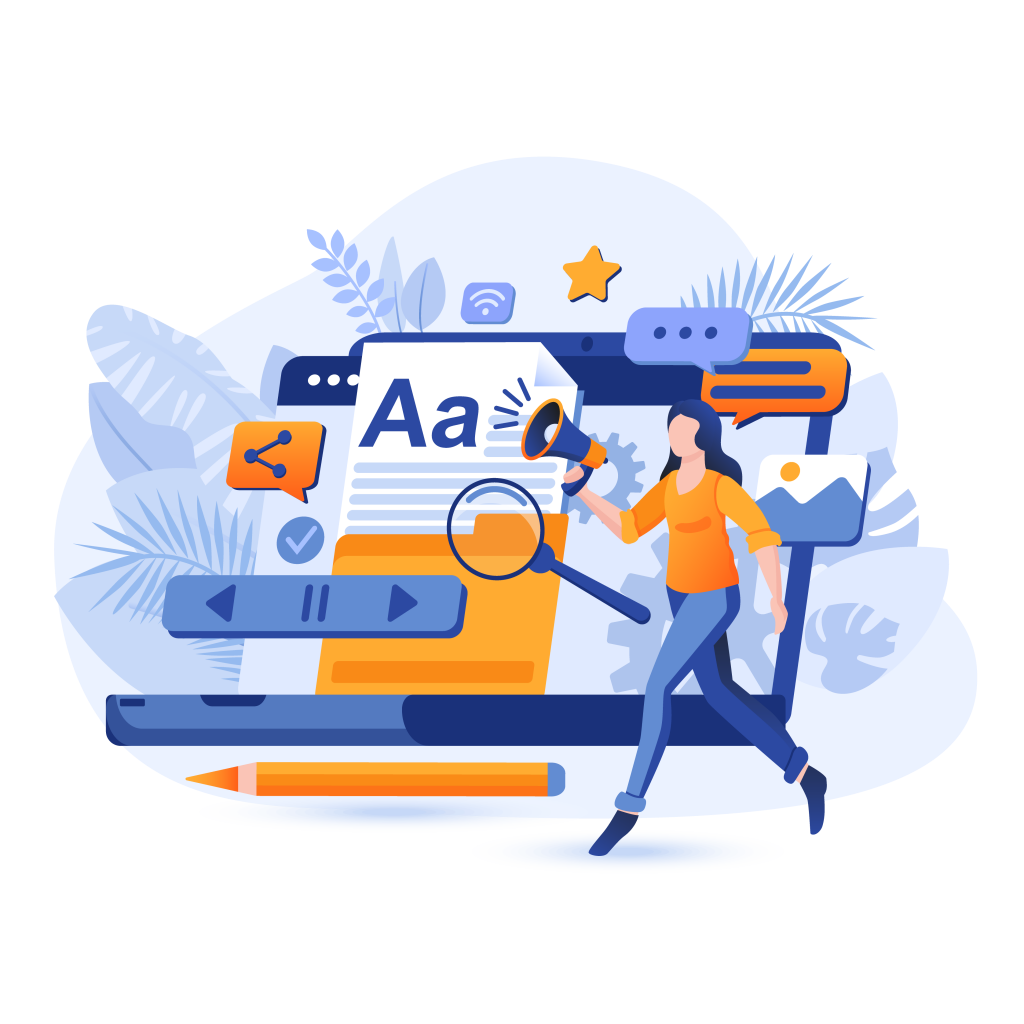 1. For ranking and traffic problems
[Client Name],
I hope this email finds you well. I just want to reach out to you to inform you of recent challenges we have encountered in your SEO rankings and traffic.
According to our recent analysis, your website has experienced a significant decline in organic rankings. Compared to the last quarter, your website has experienced a traffic drop of about 30%. Your rankings in several key search terms have also declined, with about an average drop of 10 positions.
My team takes full responsibility for these challenges. We understand their impact on your business goals, and we are committed to resolving these problems immediately.
Our action plan includes the following steps:
Conducting a detailed SEO audit: To identify on-page optimization problems and technical issues
Analyzing keyword performance: To gain insights and find potential changes in your competition and search trends
Reviewing content strategy: To address gaps in existing content to improve their quality and relevance
Monitoring and reporting: To keep you updated on our recent findings and progress regarding the issues
We appreciate your understanding and patience. And thank you for your continued support.
Best regards,
[Your Name]
[Your Position]
[Your Company]
2. For delays, setbacks, and technical issues
[Client Name],
I trust this email reaches you at a convenient time. I just want to share some issues we have encountered recently with your SEO campaign.
There has been a delay in the implementation of optimizations we have outlined in our initial plan. Due to unforeseen complexities in website migration, a setback of approximately two weeks is to be expected. We have also discovered a technical issue in your website's loading speed, resulting in a decrease in organic traffic and rankings.
Our team understands the implications of these challenges to your business objectives. We take full responsibility for them, and we are committed to addressing them promptly. We have developed an action plan to get us back on track. Here are the steps we are taking:
Assessing and mitigating delays: Analyze the campaign timeline, identify delays and their causes, and allocate resources to prevent them.
Optimizing website load speed: Conduct a technical audit and optimize website elements to meet load speed standards.
Enhancing communication and reporting: Establish more frequent and transparent communication channels internally and with the client to prevent setbacks and keep the client up-to-date.
Improving processes: Review internal processes and potential roadblocks that may lead to delays and setbacks and implement changes to prevent future challenges.
Your satisfaction is our top priority. Rest assured that we are doing everything we can to deal with the challenges promptly. If you have any questions or concerns, please don't hesitate to reach out to me directly.
Thank you for your continued support of our services.
Best regards,
[Your Name]
[Your Position]
[Your Company]
3. For unexpected challenges
[Client Name],
I wanted to reach out to you regarding an important matter. We have encountered some unexpected challenges in our SEO project. The recent algorithm updates resulted in a decline in your rankings and traffic. The average ranking for your primary keywords has dropped by about 10 positions, and website traffic has decreased by approximately 20%.
The competition in your industry is also stronger than initially anticipated. Competitor A has experienced a 20% growth in organic traffic while Competitor B has experienced a 25% boost in their conversions.
Our team is dedicated to your success. Here is our action plan to mitigate the effects of these unexpected challenges:
Performing a comprehensive website audit to identify issues
Adjusting optimization strategies to comply with updated search engine algorithms
Conducting a thorough competitor analysis to track successful competitor strategies
Enhancing off-page efforts by establishing more partnerships and pursuing more backlinks
I want to assure you that our team takes full responsibility for these issues. We are fully committed to addressing them effectively. Feel free to reach out to me if you have any questions or concerns.
Best regards,
[Your Name]
[Your Position]
[Your Company]
Deliver bad news to SEO clients and still impress them
In one way or another, you will be delivering bad news to your SEO clients. You should know how to do it masterfully, so you don't ruin your relationship with your clients. You may even impress them with how you communicate and handle issues.
---