Backlinks are a major contributor to your brand's ability to rank well and a good backlink strategy can make a big difference to increase your brand reach as well as website traffic numbers. The number of quality backlinks is a crucial determinant of a website's importance and authoritativeness. Major search engines like Google attribute higher SERP rankings to websites that have an optimum number of high-authority backlinks because it is considered a key parameter of relevancy and quality than other websites.
When search engines determine the page ranking of any website, one of the most crucial factors they measure is the number of quality backlinks to the site. Therefore, merely stuffing your website with inbound links is not enough; it is the quality and relevance of the links that matter. For that reason, there has to be a rock-solid link building strategy in place that can help drive more links from authoritative and trusted sources online. This indicates that other websites or blogs love to connect to your site owing to its quality, engagement, and relevance for its niche.
Once you have the right tactics in place and can create something that's worth linking to, link building is actually pretty simple. If you've recently started your search for backlink tactics that work, there's a good chance you'll come across mentions of blog outreach, PBN links, and niche edits.
We unpack these tactics to help you decide whether one or none of them will work for you.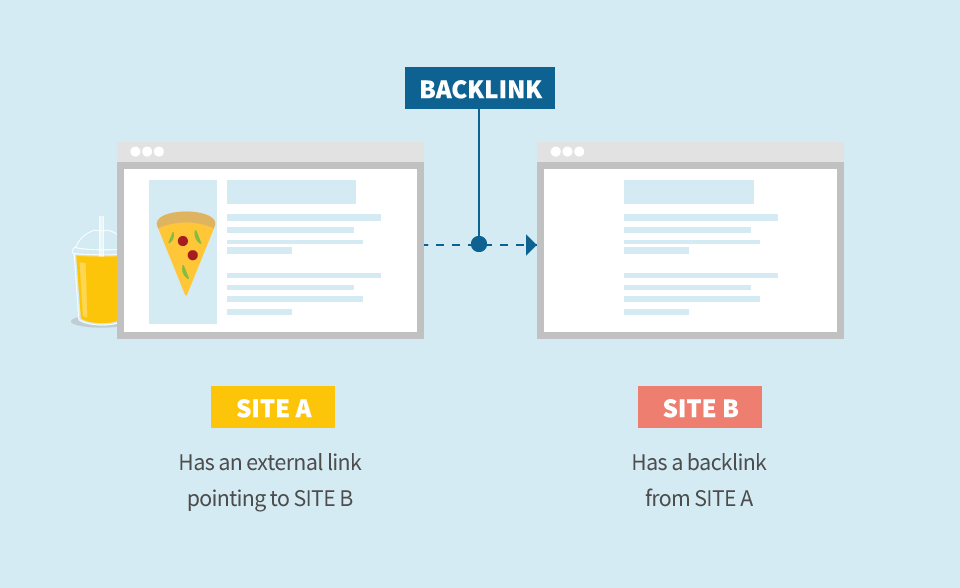 Blog outreach – what you need to know
A powerful link building tactic, blog outreach is an excellent way of amplifying your reach, spreading your brand message, and creating a buzz for your products, services, or business. Most importantly, it is an effective method of influencing the buying decisions of your target audience through high-authority bloggers and influencers in your niche. The concept is to have these influential people use your product or service and talk about the experience with their huge reader base. This also involves linking back to your website, which is an effective strategy for getting high-authority, quality, and relevant inbound links.
Blog outreach is a manual process that can be performed by marketers or agencies. It involves reaching out to bloggers and reputable websites and partnering with them to promote your content.
This particular tactic does take time and effort because you will first need to identify bloggers and sites that you feel would be a good fit for your brand. You will then send them a well-written email detailing your intentions. And take the time to build relationships with them.
Once you start creating content in conjunction with reputable bloggers and websites, you will need to continually monitor the results and work to maintain the relationships in order for this tactic to work for you. It's for this reason that so many brands choose to work with an agency instead of doing this internally.
In most cases, agencies will charge a flat fee for every link they create, with some links costing up to $200 – not exactly a cheap exercise. However, it's important to remember that high-quality links don't come cheap. One benefit of blog outreach is that you're only paying for results – no link = no cost.
Just be sure that you're already producing high-quality, engaging content before you start using blog outreach as a backlink strategy.
Pros of blog outreach
Through the blogger outreach approach, bloggers or influencers link back to your website or blog. This is an effective way of establishing the relevance and quality of your brand or business. That is because having backlinks from a reputable and prominent blogger adds more quality and relevance to your website, which can help achieve higher SERP rankings.
It is also an impactful way of tapping into a bigger and wider audience base that the influencer or blogger already has.
Cons of blog outreach
The biggest disadvantage of this link building strategy is that it requires a remarkable amount of resources and time. Finding relevant and impactful influencers in your niche can be an overwhelming process, especially if you are new to this business. Once you find and reach them, convincing them to spread the word about your brand or business can cost money. Prominent bloggers often charge a high compensation amount for the process, and small businesses may not afford the same every time.
PBN links – what you need to know
PBNs, also known as Private Blog Networks, are networks of websites that link to each other to build up authority. While some marketers swear by this backlink tactic, others have labeled it blackhat and don't recommend it at all.
But what are PBN links all about? Let's explain in a simple way. It is a greyhat link building technique to purchase expired domain names that already have high domain authority. After getting a huge number of these expired domains, the basic content is posted on every website, including a backlink to the primary website in all the content. And this immediately helps generate a large number of backlinks from high-authority websites.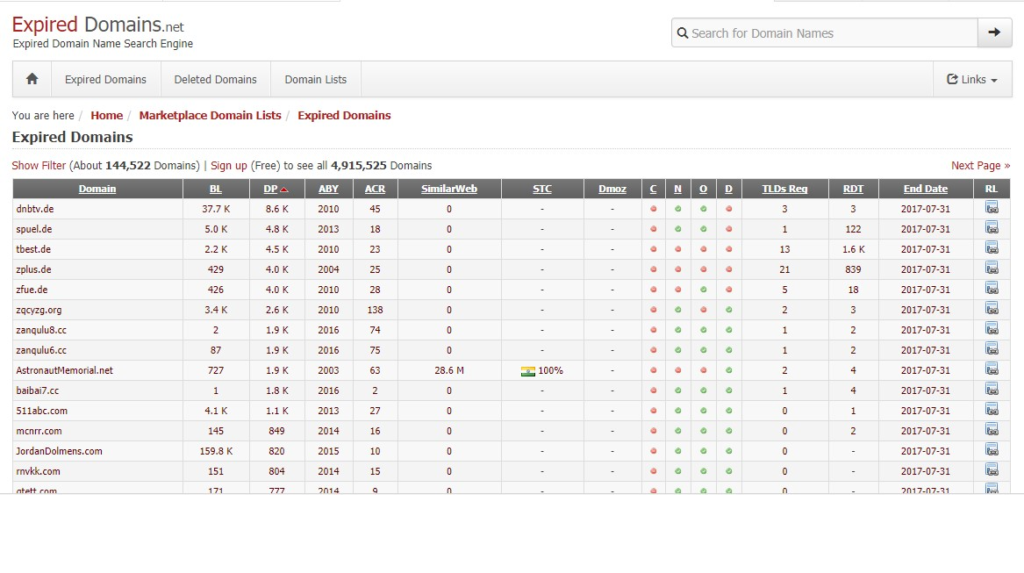 If you're looking for a quick win, joining a PBN can give you that. Adding your content to an existing PBN takes very little effort and has the ability to give your website a significant boost. Plus, you're in control of any links and anchor text.
There is also the option of setting up your own PBN, but this takes time and you need to know what you're doing to avoid being penalized by Google. In order to avoid detection, you will need to use a variety of different website designs, hosting providers, and email accounts.
PBNs can only be created using qualified domains, and you will need at least five websites to get started. All websites will also need to be hosted by a different provider. Overall, PBN links can be risky and tend to be more effort than they're worth.
Brands that do things by the book will usually stay away from PBNs because there are easier and more reputable ways to build up backlinks.
Pros of PBN links
A clear advantage of using PBN link building strategy is it delivers legitimate SEO results. In fact, backlinks on the home pages of thematic websites help achieve outstanding results pertaining to top rankings on Search Engine Result Pages.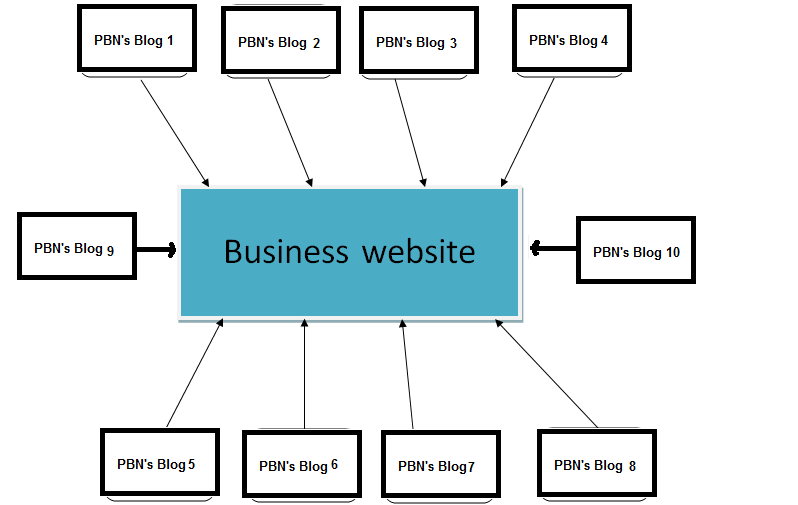 Additionally, the backlinks built from such a network can be re-used for other relevant topics or projects. The network can also be monetized, i.e. you may sell the PBN or backlinks coming from it.
Cons of PBN links
One of the greatest disadvantages of building PBN links is that can be significantly expensive. It involves a huge financial cost to purchase domain names and order content. Furthermore, the process involves remarkable time to create and manage the websites in the network. And if the websites are not interlinked efficiently or built wrong, the entire PBN can be banned by Google. There are other ways to build links without breaking the bank.
Niche edits – what you need to know
Niche edits, aka curated links, are one of the easiest ways to build up quality backlinks. This tactic involves inserting anchor links into quality blog posts and web pages that have already been indexed by Google.
Google loves quality content, and by inserting anchor links into content that's already ranking well, you'll receive some major link juice. Placing curated links on a high-authority website will also send quality, targeted traffic to your site without you having to spend time creating new content.
Unlike PBN links that are hidden, niche edits are natural and linked to sites that are trusted by Google because of their age. Most marketers also find that website owners are far more willing to add a link to their content than accept a new blog post.
When using this tactic, it's important to actually add value to the content instead of just offering money in exchange for a link on any page or blog. It's also important to make sure that you're using reputable link networks that don't work with hacked websites.
Pros of niche edits
One of the top advantages of niche edits is cost-effectiveness. Since the link building strategy only involves asking the webmaster to add a backlink and a few lines to the existing content, it is easy to negotiate lower prices. The ability to link with an aged post further streamlines the process because the page is already indexed and has tier 2 backlinks directing to the URL. Furthermore, you can leverage the benefits of decent relevancy.
Cons of niche edits
The links from niche edits are decently relevant but not on par with that generated from fresh guest posts. Additionally, they can generate a higher number of outbound links and the traffic may also be mixed, i.e. not necessarily relevant to your niche.
Which backlink tactic should you be using?
Blog outreach and niche edits are the preferred backlink tactics out of these three options. Blog outreach takes time but can be used as a long-term strategy, while niche edits are a quicker win that doesn't fall into the realms of black hat SEO. Plus, there's the added bonus of not having to create additional content.
If you want to stick to reputable tactics that offer real results, it's best to stay away from PBN links and stick to white hat strategies. This is also particularly important if you are white labeling your link building services. You don't want to crash your client's reputation because of black hat strategies. Stick with blog outreach, niche edits, and other white hat strategies you may think of.
---