If you've been in SEO for a while, you may have heard the term "white label SEO" or "white label link building" being thrown around. White label link building is a great way to help your clients boost their SEO rankings and get better links. 
From the client's perspective, it allows SEO agencies to build stronger, more valuable links more efficiently. Today, I will be discussing white label link building, what it is, and why it can be beneficial to you.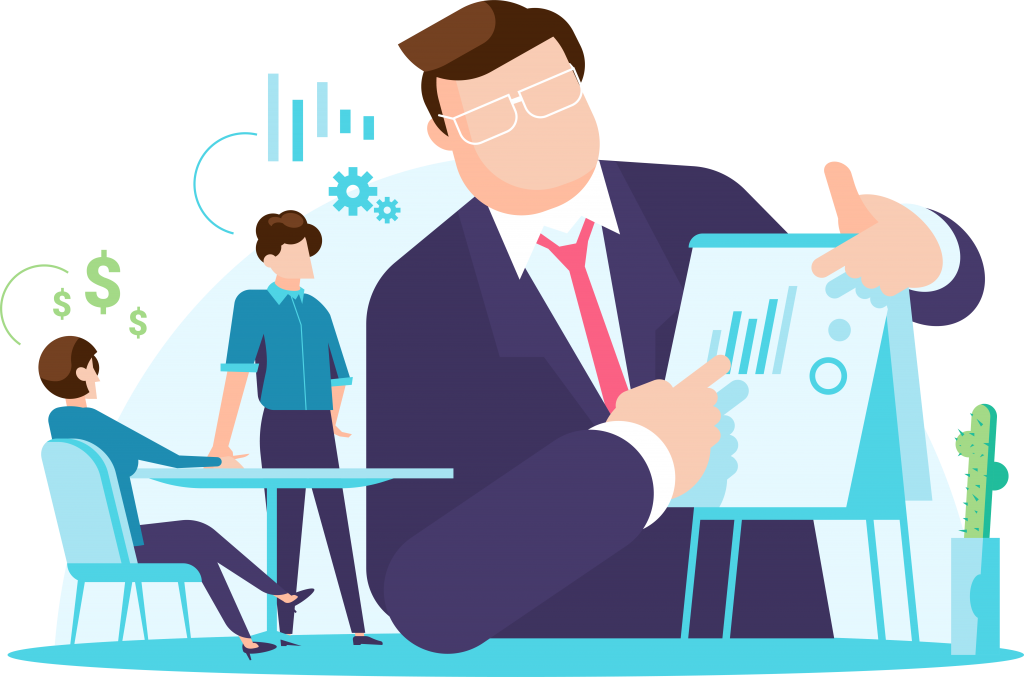 What Does White Label Mean? 
White labeling refers to the practice of using and branding a third-party's service as your own. It can apply to any business model or niche. For example, we have white label reseller SEO services here in Marketer's Center.
You can white label different aspects of your digital marketing. It's not just SEO. You can also white label GMB optimization, for instance.
White labeling is not only used for building web links but also expands to the industries of finance, manufacturing, electronics, and many more. Look at the clothing industry as a reference. Some businesses can use white label services to set up a clothing line or brand without doing any manufacturing themselves.
The manufacturer is a third party here, and they create the clothes and print the seller's unique logo or slogan on the clothes. The seller then sells those clothes as if they manufactured those clothes themselves. 
White labeling online started in 2001. The online mobile phone company UK Phone Shop offered other companies the chance to use their system site under their own branding, earning profit from commissions.
White label SEO in general, and white label link building in particular, refers to white labeling being applied to the SEO niche. For example, an SEO agency might use a third-party service to provide backlinks but then present those backlinks as being created by their own efforts. 
To put it another way: White labeling is a form of outsourcing. However, instead of outsourcing a single project, you are outsourcing your entire brand. 
What Are White Label Links? 
White label links are simply web pages that are built by another source or service that are then applied to the provider's own brand identity. In layman's terms, this means that a page link is built by another party or contractor and is then used for the provider's own purposes and marketed as their own product.
For example, you can outsource the building of those websites and the links from those websites going to your clients' websites. The third-party will create everything for you, but it will be marketed as your own product or service.
How Do SEO Agencies Benefit From White Label Link Building? 
The appeal of white label link building is that it offers brands the opportunity to expand their reach and capability beyond their own capacity without needing to create an entirely new infrastructure, which can be very costly. For example, if your agency is not very good at building local citations, maybe you can consider white label companies who can build the local citations for you.
As an SEO agency, you can provide a better service, with better infrastructure and capabilities, at a lower cost. You can get started quickly and see results quicker while charging less and earning more profit. 
The quality of your work can also go up, primarily if you use a third-party contractor who knows what they are doing. In fact, the contractor might be providing this service to several agencies like yours, giving them a lot more experience than you do. Not only will you have to put in less effort, but you can provide a better service, which will increase customer satisfaction and retention rates. Thus, using a white label contractor can allow you to protect the reputation of your brand. Many white label contractors also often have the infrastructure to help you manage multiple clients at the same time. They usually have their own dashboards where you can do all the white labeling.
How Do Clients Benefit From White Label Link Building? 
Clients benefit from white label link building because they can get a better service, with better infrastructure and better results, at a lower price. Not every SEO agency will be an expert in link building in particular, so outsourcing their link building projects to a third party that has the right experience works out well for both the agency and their clients. 
In addition, since the third-party contractor already has the infrastructure and experience, they can provide their services at a lower cost, which will trickle down to the client. 
For example, many small banks use white labeling to outsource their credit card offerings. You can expect to find almost all retailers accepting Visa and MasterCard credit cards, but not many are going to be able to offer credit specifically from a small bank. That's why these banks use the capabilities of large credit card companies like these so that their customers can have further transactional reach.
What White Label Link Building Contractors Do
White label contractors can provide services like: 
Research: They'll use advanced methods to find the best websites to get backlinks from. They'll use techniques like guest posting outreach, broken link building, and more to find those websites and get those links. 
Infrastructure: They might have a network of websites where they can get backlinks quickly and easily. These can be their own websites or websites owned by partners or contacts. 
Infographics: They can create infographics to provide backlinks. 
Social media: Contrary to popular belief, social media backlinks do matter for SEO, and white label link building contractors can use their social media networks to get more links. 
Why Use White Label Link Building
Link building is an essential part of SEO. Although the days of link farms and PBN's are long gone, due to Google's algorithm updates, link building is still crucial – it just depends on how you do it. Instead of focusing on link quantity, focus more on quality. 
Link building can improve your SEO rankings, boost your monthly visitor volume, and increase your conversion rate and monthly sales. It is a service you must provide to your clients. If you don't know how to do it, consider using a white label link-building service so you can give the best link-building results to your clients. 
Not all links are created equal, which is why it is vital to research the sites you will reach out to before reaching out to them. There are a lot of things that matter when it comes to choosing a website to get a link from, including Domain Authority, Page Authority, the age of the site, how many outbound links it already has, how much content it has without any outbound links, and so on. If that sounds like a lot of research, it is – but a white label SEO service can help you save time. 
It's essential to provide full-service SEO to your clients while using all the possible tools to help them build their rankings. If you focus only on keyword research and on-site SEO, for example, you are depriving them of the benefits of link building. 
How to Choose the Right White Label Contractor
Make sure to choose the right white label SEO contractor. The contractor should have many other satisfied clients and many years of experience. They need to be constantly updating their methods to fit with Google's algorithm changes. 
A link-building SEO contractor needs to be transparent about their methods. Transparency is key here, as a non-transparent contractor might be using black-hat tactics. Such tactics, like mass link farming and spamming, might be successful in the short run and provide a temporary SEO boost. However, in the long run, it can cause your clients' websites to see their rankings plummet, regardless of the other SEO strategies you are using. 
Always ask to see testimonials or case studies. Although the goal of white labeling is to help people market the service as their own, the contractor should be able to point to their own clients who have seen success. If you don't see these reviews on their website, you can look at their GMB profile. You may see some reviews there.
So, you can see how building links this way easily creates proprietary value for web hosts, as it can be more of a hassle and a huge cost to build your own links that are Search Engine friendly than to outsource it. It allows you to use the best technology and expert input for a much better price than you could ever hope for when sourcing the work yourself.
5 Whitehat Link Building Services That Should Be In Your Arsenal
A website without any backlinks usually isn't going to fare too well with your search engine ranking. Since these backlinks are the backbone of the search engine algorithm, it's important that you're developing the right backlinks to see your website rise to the top for the keywords you're trying to target.
As Google starts to crack down on shady link building practices, it's essential that you focus on building solid links to avoid a potential penalty. To give you an idea what search engines are looking for, here are some white hat link building services you may want to consider:
1. Guest posting
A good guest post is going to be published on a website that is filled with unique content from the owner and will also have a lot of user interaction. Long gone are the days where you could post a guest post on a low-quality website that is filled with nothing but low-grade guest posts.
If guest posting is done right, this is a great way to develop your brand, draw in click-through traffic and of course, increase your search engine ranking. When hiring an outside guest posting service, you're going to want make sure that you look at previous samples and pay close attention to the websites where the guest posts show up.
Also, please write good email subject lines and bodies, so you don't look like a suspicious person or a spammer.
2. Press releases
Press releases are still relevant for SEO. They are a great way to get the word out about an event or even a launch of your website. Like guest posting, developing a top-notch press release is a wonderful way to get your message in front of thousands of media members, which could lead to a lot of press on authoritative domains.
However, if you're going to buy a press release through a service, always make sure that you don't skimp on the price because most of your cheaper services are going to be no different from submitting an article to 500 worthless directories.
3. Citations
Citations are gold when it comes to local SEO. If you're not familiar with citations, they are listings that show up on prominent websites, such as Yelp, YellowPages.com and so forth. These listings are going to show the name, address, and any other information that relates to the business.
Since there are hundreds of websites where these citations can be built, this is an amazing way to build credibility with the search engines and draw in a lot of click-through traffic through the listings. If you're going to hire a professional citation building company, make sure that you pay close attention to the websites that they are going to post on. Today, you don't want to focus on the link quantity, but rather the quality.
4. Social media
When you think about social media websites, there's a good chance that Twitter and Facebook come to mind; however, did you know that hundreds of reputable social media websites out there that you can create an account with?
Within these profiles, you will be able to include your URL, and any contact information and as time goes on, you can update your profile with any information you want to share.
5. Targeted blog comments
No matter what niche you're working with, there's going to be a good chance that there are a handful of blogs that you can comment on. Commenting on a blog is another great way to network with other website owners, draw in more click-through traffic, and if the link is followed, it can help with your search engine ranking.
If you're thinking about hiring a blog commenting service or doing it on your own, you're going to want to focus on adding an informative comment and not focusing on the SEO side of things. As long as your comment adds value and doesn't seem spammy with a keyword generated name, it should be approved.
---