Google Maps remain to be one of the most important aspects of digital marketing, especially for local businesses. There are so many articles out there on how to rank on Google Maps. But what exactly are the Google Maps ranking factors you should consider in order to rank? Here's a quick breakdown of the biggest Google Maps ranking factors.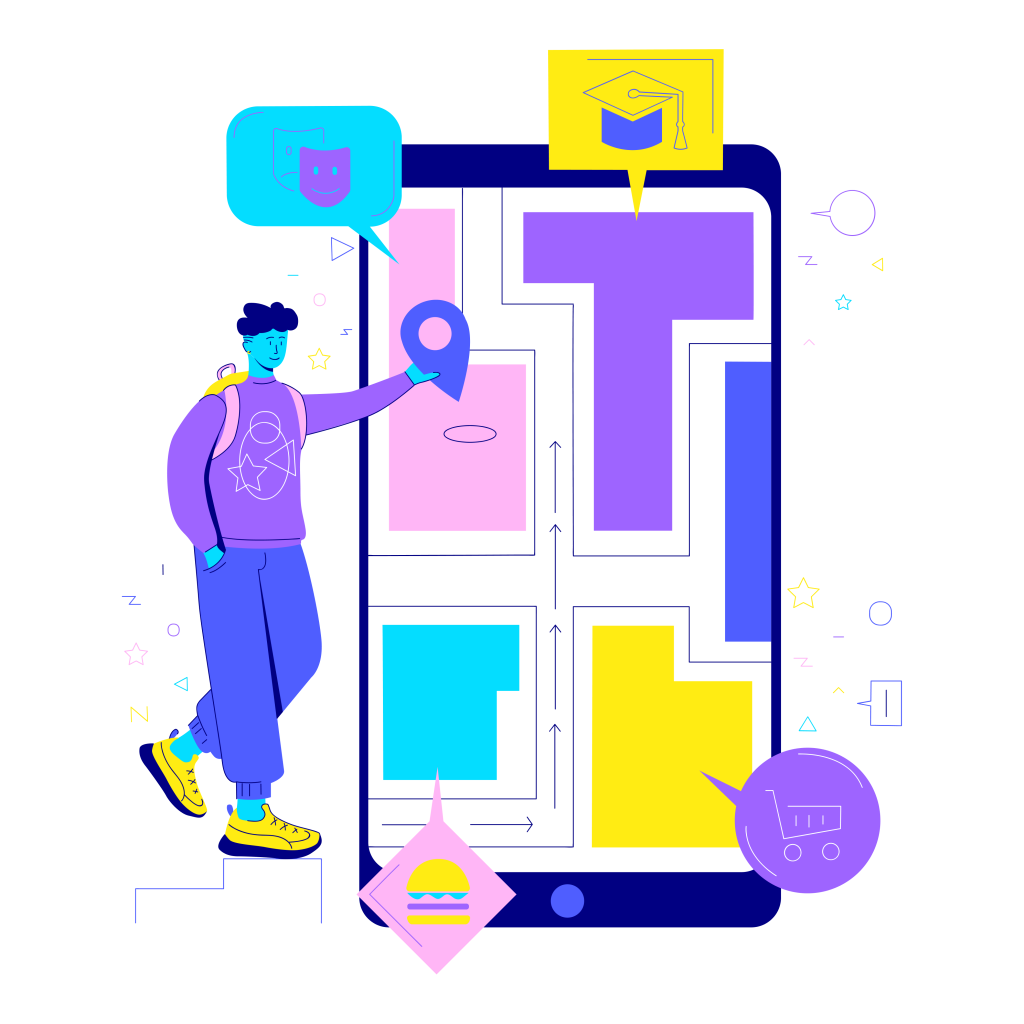 1. Relevance
Search engines have one ultimate goal – to answer search queries. If you want to rank on Google Maps, of course, your business should be relevant to the searcher's search queries.
This is also one of the reasons why it's important to niche down or specify your business as much as you can. You can't rank for every search query, but you can rank for very specific ones that have higher chances of conversions.
Relevance is pretty much a factor in all SEO strategies, but it's particularly important if you want to rank in Google Maps.
2. Location
If you are in California and you ask Google for restaurants, the search engine won't show you restaurants in New York unless you specify you are looking for them in that area. Location is an important factor in Google Maps rankings, and you can say that it's related to relevance. It's so important that it can even be the factor that puts you in the Google Maps Pack.
You can completely optimize for most ranking factors, but location is different. You have little to no control over it simply because you are where you are. You can't change the physical location of your business.
Google will give the most convenient answers to their searchers. Even a relatively unoptimized GMB profile can beat you out of the SERP if they are closer to the searcher's current location. This just proves that location is really a significant factor – and it's one you have little control over.
3. Authority and reputation
Authority and reputation are important in a lot of things, including in the business itself, its branding, and its digital marketing strategies. You see companies invest so much in branding and digital marketing to increase their authority and reputation in their industry. These things are also important in Google Maps rankings.
There is no easy way to optimize authority and reputation. There are so many factors that affect them, such as the company's overall prominence both online and offline, their website's quality, their GMB profile's availability and accuracy, the abundance of reviews in the said profile, and even the number of their local citations.
But once you get authority and reputation right, they can be the x-factor that beats out the competition. A GMB profile with thousands of reviews can rank higher than a competitor's profile that has way fewer even though the competitor has location on their side. Authority and reputation are some of the strongest factors you should consider if you truly want to be competitive in Google Maps.
4. GMB profile availability and accuracy
If you want to rank in Google Maps, you have to be in Google Maps. Go to Google Maps and search for your business. If it doesn't show up, you should definitely create a profile. That's availability. Your business should be out there, available for searchers to see.
But availability is not always enough. You also need accuracy. Many businesses hastily create their GMB profile just to get over the availability part. But they are missing the accuracy part – you know, the part where you actually have no typos, and the part where your business information is correct.
Include the most relevant information you think searchers should know, such as business descriptions, contact details, operating hours, and even pictures to make your profile even more desirable and engaging. You can also add keywords into the mix, but be careful of keyword stuffing. You can also post on your listing to keep customers and searchers engaged. It's a nice way of saying to them that you are active online.
You may think that all this is simple. In a way, it is. But it can also be complicated. In fact, even some agencies are not very good at GMB. Some even rely on white label GMB services to make up for their deficiencies.
5. Abundance of reviews
Optimize your GMB profile to rank better in Google Maps. One way to do this is to get as many reviews as you can. Incentivize your customers to leave reviews. Make it easy to leave reviews and reward customers for doing so. With that said, you shouldn't be paying for reviews. Just incentivize customers to leave reviews and your review list will grow organically.
Reviews are a Google Maps ranking factor because they contribute to your company's authority and reputation. They build your GMB profile's availability and accuracy. And they also indicate that the profile is active, which is always a plus for search engines.
Another technique to show your profile's activeness and willingness to create engagement and build ranking is to regularly post. Post company updates, events, and promos on your profile. You can also add links to relevant blog posts, especially those from your own website.
6. Quality of links
Speaking of links, they are still some of the biggest ranking factors out there in general, not just in Google Maps. You can build links for your GMB profile, but you don't really need a complicated link-building strategy for this. Just link from your blog posts, press releases, and other content.
You can also link from your website's Contact Us or About Us page. Embed Google Maps in there. This will tell Google that your business and your GMB profile are indeed consistent. It will also make your website a little bit more appealing with the visual factor that a Google Maps embed brings.
Optimize for Google Maps now
Google Maps optimization is a crucial aspect of digital marketing, especially for local businesses with a lot of local competition. Beat them out of the SERP by optimizing for the biggest Google Maps ranking factors. If you do it well, it can even help you with organic rankings.
Google Maps can be the one you need to take your company's digital marketing to the next level. It can also take your business to new heights, thanks to increased conversions and online visibility. Using the factors above, you can rank on your own. But you can also get help from Google Maps ranking companies.
---