According to eMarketer, over 60% of marketing professionals create at least one piece of content every day. Content is still one of the biggest drivers of traffic and it is directly linked to revenue and even brand credibility.
But with so many brands vying for your customer's attention, how do you enhance your reach in a way that will help you achieve an impressive ROI? The answer lies in blog outreach.
Blog outreach is the art of creating killer content in conjunction with skilled and recognizable bloggers to increase brand awareness and reach. But the process is slightly more detailed than it sounds. You have to write outreach emails with interesting subject lines, create high-quality content, and coordinate with webmasters to get the content posted. The entire process helps companies build relationships with influential bloggers in their industries.
To begin with, you will need to make a collection of relevant authority sites where you feel there are potential link opportunities for your business. Then comes the process of initiating relationships with these sites and reaching out to the influencers. Once you start working with several sites and bloggers, you're going to need to develop content and continuously track the process. Sometimes, you may even have to pay for the content to be posted, but this is, many times, worth it.
To manage a blog outreach campaign, you need to put effort and invest time regularly. The process may be time-consuming, but it can ultimately help in expanding your network and getting new opportunities.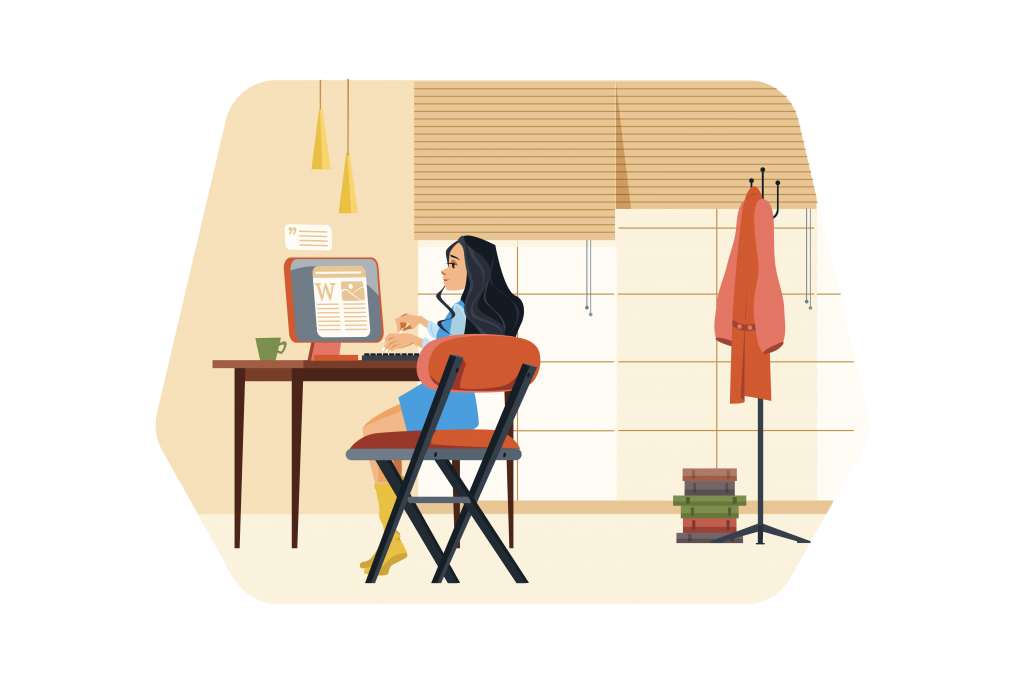 Why marketers are using blog outreach services
Today's consumers do not rely on the retailer. They like to know more about the product and services from other users. For instance, potential consumers may look at Google reviews first before giving out their credit details. Bloggers can also play that role and act as a trustworthy source for your product and service research. IPSOS says 61% of global Internet users do their product research online.  Therefore, you need blog outreach services for your product or services. 
It is an in-depth process, which means you will more than likely require a team to keep the strategy on track.
It's also important to note that the blog outreach process is a continuous cycle, so while you are running campaigns, you will also need to find and reach out to new prospects about future campaigns. It's next to impossible for someone to handle all the content development as well as the blog outreach process, which is why more marketers are opting to use services that simplify this process.
To ensure that a blog outreach service works in your favor though, it's important to choose the right blog outreach service provider. Here are a few guidelines:
The sites and blogs they deal with should fit in with your niche
The service has a string of positive online reviews that indicate they are reliable and trustworthy
You have access to the services you're interested in
They don't use spam sites or PBN's
The service has a money-back guarantee
They're producing high-quality content
Knowing as much as you can about a potential blog outreach service will ensure you make the right choice for your business. A good blog outreach service can benefit your business in many ways. It can not only enhance your brand visibility but also help create backlinks to benefit your SEO campaign and gain customers' trust. With this service, you can even reach a niche target audience for your product or service in a budget-friendly manner. You can also outsource and white label link building this way.
Blog outreach services that come highly recommended
While there are a number of blog outreach services available today, here are a few that we feel are worth mentioning: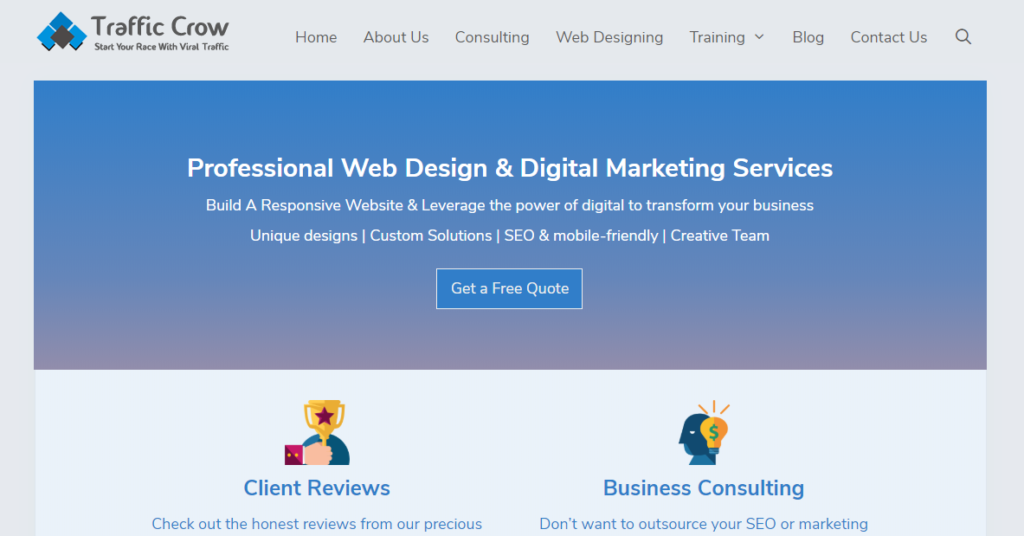 Traffic Crow offers blogger outreach and guest blogging services. They know how to get things done. They are widely trusted for building do-follow backlinks through blogger outreach programs and guest blogging services. Since they don't use any tools to automate their processes, they have employed an experienced and dedicated team of content and outreach experts to take care of the process manually. They understand your requirements and provide quick and reliable services to you. They offer high-quality content with contextual links as well as permanent links with no spam. 
Traffic Crow specializes in boosting SEO rankings, increasing authority, and driving more traffic to the sites of their clients. Past clients have raved about the fact that they never had to follow up with the Traffic Crow team because they take care of everything.
And in case of any malfunctions, they analyze the cause thoroughly and can either replace the links or refund your money. They give a 100% money-back guarantee to their customers.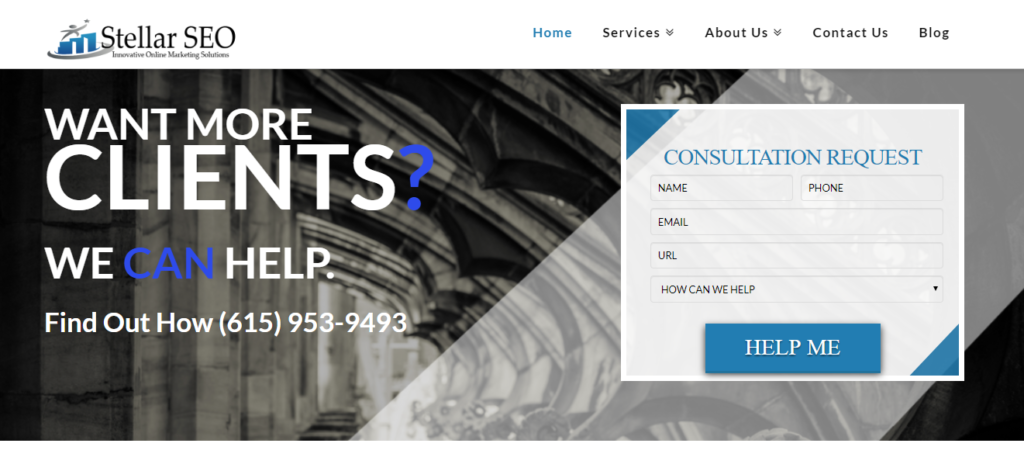 Based in Nashville, Stellar SEO is a boutique blog outreach service that promotes quality above all else. They do outreach for new sites as well as review the traffic strength to the site and analyze the overall health of the sites. In case they find website health not good enough with many issues, they refrain from placing links. This ensures that you get only the best quality links from high-authority and healthy sites. They have a well-trained in-house team based in the US. As a result, you get relevant content topics, top-notch outreach programs, and quality articles.
Stellar SEO has an impressive list of clients and testimonials that are readily available on their site to prove their capabilities. Stellar SEO aims to get their clients more calls, leads, and revenue using their content development, SEO, and link building services.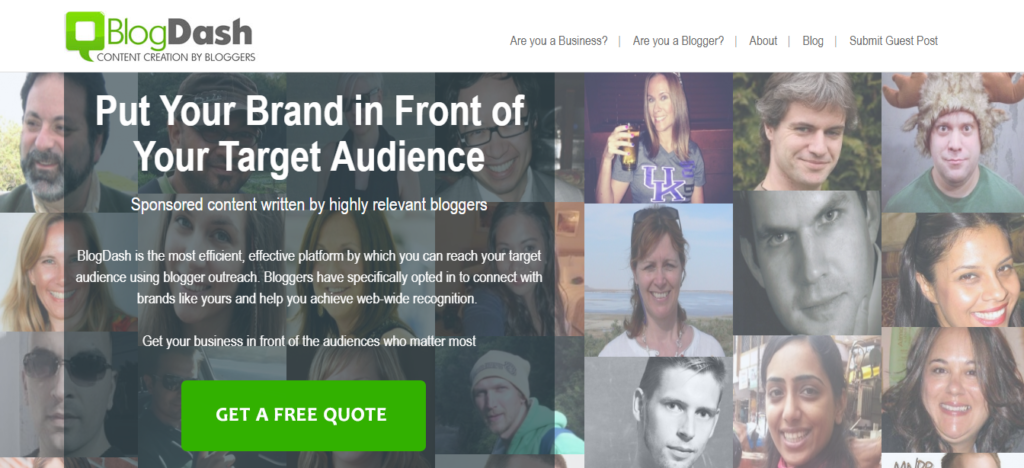 BlogDash has been around for 8 years and works with companies of all sizes to develop blog outreach strategies that focus on building real and valuable relationships. Blogging in the 21st century has become a powerful tool to promote brands. As per a blog in Yahoo Small business, 81% of U.S. online consumers trust information and advice from blogs.
BlogDash has solid relationships with thousands of influential bloggers in a variety of niches, ensuring they can provide their clients with an array of options. They follow five simple steps to connect with the influencers and convince them that the brand is worthy of mentioning in their blogs. 
Step 1: They create and set your campaign goals.
Step 2: They do research and find the bloggers who are fit as per your campaign goal. 
Step 3: They engage bloggers who can influence your customers.
Step 4: They pitch the products/services to the bloggers highlighting why their audience will like it.
Step 5: They not only track the result to see how much benefit has been gained from the blog but also maintain the relationship with the bloggers.
Their blog outreach service works with clients who want to send the right message to their clients in order to drive targeted traffic to their websites.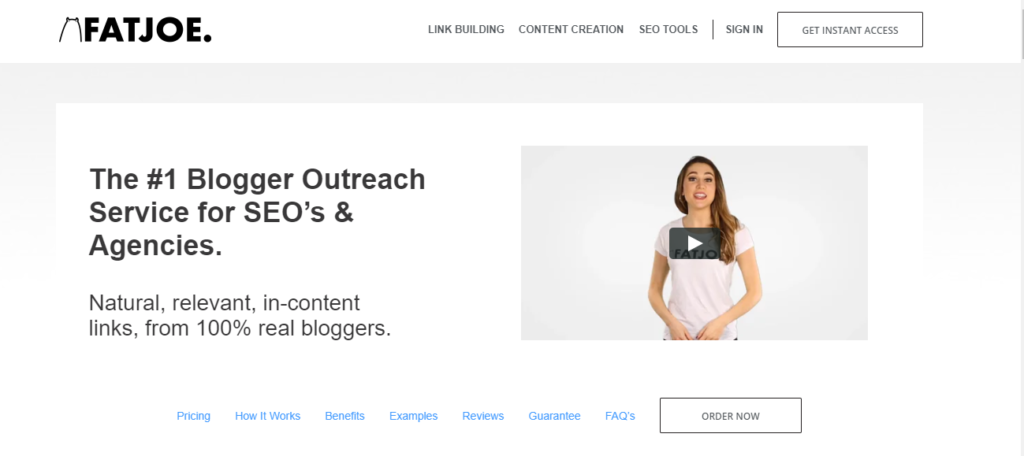 Founded in 2012, FATJOE is known for generating natural and relevant links from a selection of well-known bloggers and is one of the fastest-growing blog outreach services around today. The brand currently works with over a thousand agencies in several different countries and produces thousands of link placements monthly. 
FATJOE blog outreach services offer genuine outreach and ensure 100% unique and high-quality content written by their in-house writers. They keep a history of all orders to avoid duplication of placement per domain. FATJOE is also renowned for its customer service, with most clients reporting that they only needed to wait a few hours before they received a reply to their query.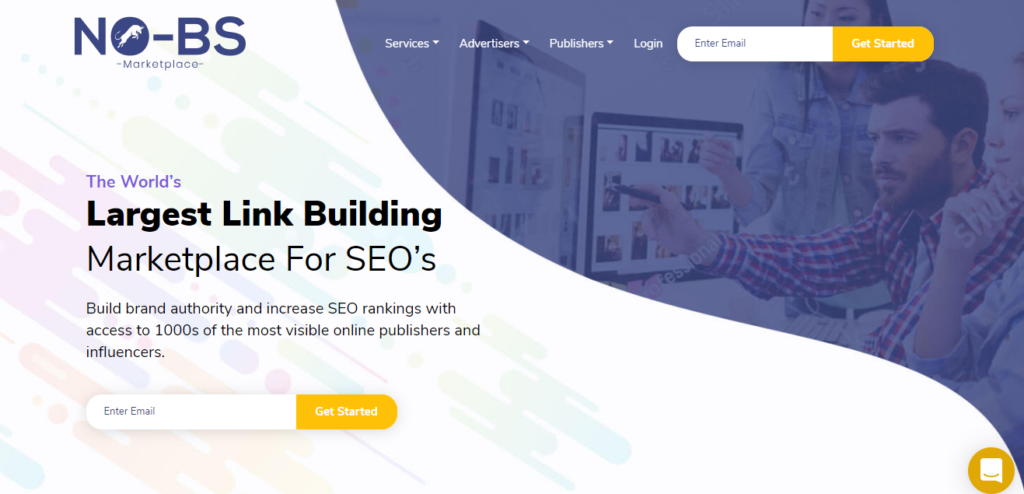 As the name suggests, this blog outreach service is serious about building quality links and boosting brand credibility. The company currently works with a team of 50 experienced content and link-building experts who know how to produce real results. Want 50 to 100 link placements for your clients every month? No problem, as orders can be customized to suit your needs. 
The company's blogger outreach service provides professional-quality links. They help further in building a strong backlink profile that improves the overall results.
You also get access to real-time reports that include details on blogs, sites, and content that has been included in your strategy. This is particularly useful because competent dashboards and reporting systems are essential for a well-managed campaign.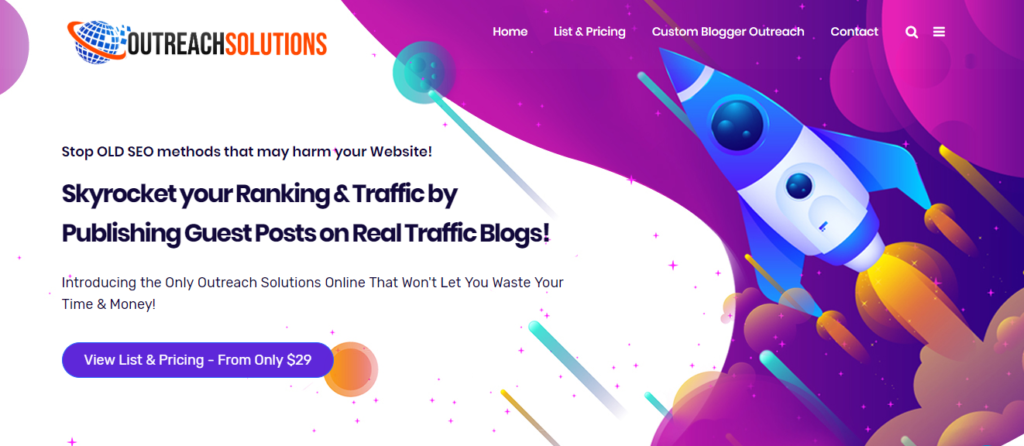 Even though this service is slightly newer than the rest, it's still got a lot of agencies and businesses talking. Outreach Solutions focuses on custom blogger outreach strategies that include real traffic sites that are linked to client keywords and niches. The brand prides itself on its competitive pricing and staying up-to-date with Google algorithms. Outreach Solutions is transparent, and you can view all their pricing in detail on their site for each niche.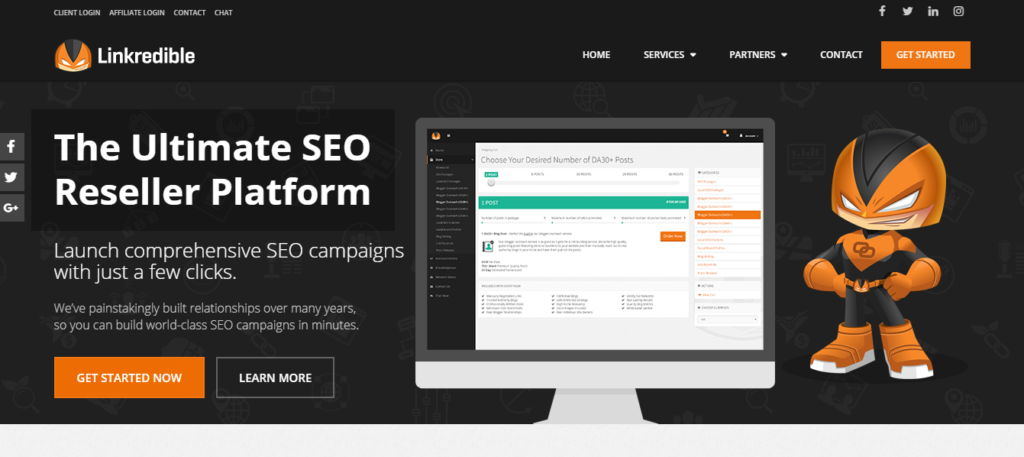 While Linkredible is recognized as a highly recommended blog outreach service, it is also an SEO reseller platform that can be used to complete SEO tasks. The brand is passionate about speeding up the process of building relationships with reputable bloggers and websites and offers a range of packages to suit every need. This experienced team has worked on thousands of campaigns and works to optimize blog outreach strategies for their clients in order to achieve the best results.
All these blog outreach services offer something slightly different, but you won't have any trouble finding a service that suits your specific requirements. For content to be effective and have the right impact on your SEO rankings, you need to place it in front of as many potential customers as possible, which is exactly what these services can help you do.
---