What spurred me to write this article was the amount of misinformation surrounding articles on how to increase domain authority out there.
Lousy tips like improving on-page SEO or writing unique content will do nothing to help DA because the Domain Authority metric is entirely link based.
To add some substance to my claim, this paragraph comes directly from a Moz staff member trying to help someone understand why their DA is dropping.
DA numbers dropping with an index update is a fairly common problem and can be attributed to a few things:
You've earned relatively more or less links over the course of the last 30-90 days.
You've earned more links, but the highest authority sites have grown their link profile even more
The links you've earned are from places that we haven't seen correlate well with higher Google rankings.
We've done a better or worse job crawling sites/pages that have links to you (or don't).
Source: On what basis the domain authority will be calculated.
If you'll notice, all of these points are directly attributed to their link loss and how DA would be affected by it.
I'm generally not a fan of metrics like DA unless trying to link build or buy.
But DA seems to be one of the most popular metrics to go by so I figured I would write a quick article on how to increase a domain's DA with something called Domain Authority Stacking.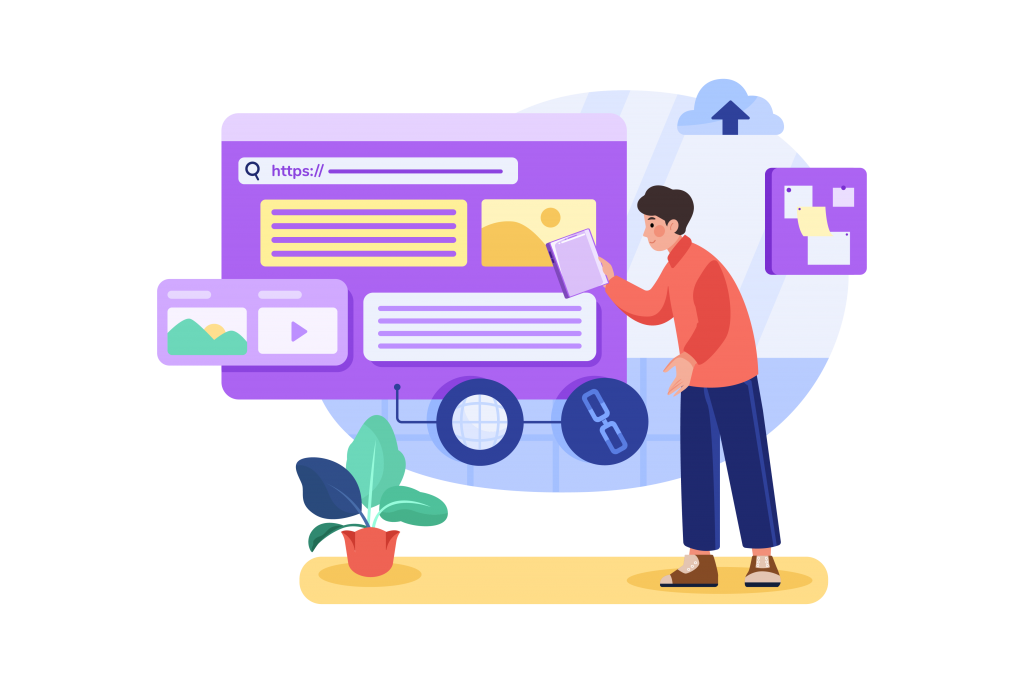 What is domain authority?
Simply put, DA is a metric from MOZ that tries to predict how well a website will rank in search. A website can have a DA from 0 all the way up to 100 and is calculated by incoming links, their strength/trust, and their number. We actually analyzed thousands of articles with many links and found out that the articles were posted on high DA websites, so yeah, DA does amount to something.
What is a good domain authority score?
It really depends on what you're trying to do.
If you're trying to get a link, generally, anything over 40 is good when building links by hand.
But if getting links from a partner, perhaps in a swap/exchange, I don't even look at metrics like DA much anymore. What I'm really interested in is relevance.
However, when buying something like an expired domain, generally speaking, anything over 25/30 is a pretty good DA to start with.
How do you increase domain authority simply?
If you want to increase your own domain authority, you're going to need high DA backlinks to point to you.
If you're boosting DA with expired domains, guest posts, PBN links, or some other strategy, you're probably looking at a pretty decent investment to move the needle.
But, if you're on a budget, something called Domain Authority Stacking can be a good solution and I'm going to give you a nice bird's eye view of the strategy below.
What is domain authority stacking?
Domain Authority Stacking or DAS for short was popularized by a friendly SEO named Jimmy Kelly who is constantly testing what works with SEO and traffic gen. I believe the term DAS itself originated sometime in 2013/14 around when their original DAS course was released, but I'm not 100% sure on that date.
DAS is somewhat similar to tiered linking and link wheels, but with some variation. Formulaic link wheels are thrown to the wayside with DAS, however, as randomization is one big key to getting DAS to work for you and your money site.
What sites do you use for DAS?
The foundation of DAS lies in the high domain authority properties used. Facebook, Twitter, and Pinterest are just a few. These high DA properties are great to point to your money site. We've identified over 300 of these kinds of properties and organized them according to what kind of links they give and how prolific we can get with interlinking. These sites are what power our Social Foundations 2.0 service.
The DAS method advocates using unique content on your tier 1 properties so it would make sense to use properties that will accommodate a lot of unique content, such as Weebly and Tumblr.
But one thing you have to keep in mind is you want your tier 1 to last, especially if you're going to dump a lot of content and links into it.
I've spent some time testing out different web 2.0s, especially for removal/deletion rates and how they affect your money site. I have had a lot of luck with these five sites standing the test of time and giving the ability for a dofollow link wrapped in boatloads of content:
Yola.com
Wix.com
WordPress.com
Tumblr.com
Page.tl
However, I have also gotten high DA links from stuff like:
Digg profiles
Scoop.it profiles
Folkd.com profiles
Soup.io build outs
Etc.
So really the list of sites that can push your DA is long.
Does DAS still work?
The popularity of DAS as a term that's used seems to have fallen off a bit (I don't hear it as often as I used to), perhaps because SEOs have adapted the strategy to their own unique variation of it.
For example, at Marketer's Center, we do something similar to DAS but more oriented toward local SEO with a service called Local Mini Sites.
Also, our friends at SerpSpace have something similarly named called Traffic Authority Stacking that might also be worth checking out. Bradley Benner and his friends typically have a lot of good stuff.
So, I firmly believe DAS and variations of it still work very nicely but the devil is really in the details.
DAS properties and networks built out nicely can have a very good positive effect. I have seen national SEO-related keywords dominate with this strategy and use it as part of my own arsenal, so I know it works well.
Yet, I have also seen these properties built out with nothing more than a couple of lines, dupe content, and some outbound links. I really doubt the efficacy of the strategy applied in this manner.
Is DAS blackhat?
This really depends on how you define blackhat. Building out social and web 2.0 properties to utilize them for link or brand benefit doesn't seem blackhat to me, at most maybe grey hat depending on how you might do it.
I've never seen anything penalized by these kinds of sites, but I've also never tried to use anything automated to build them by the thousands. How we do them currently for Local Mini Sites is totally by hand.
How effective is DAS for local SEO?
Elements of the Domain Authority Stacking strategy can certainly be useful for a local SEO campaign, not just for links but also for unstructured citations for your money site.
In my simple opinion, anywhere you can leave an occurrence of the business name, address, and phone in text would be useful for local SEO. Google crawls these and accounts for them. But I would consider structured citations to have more of a benefit, however.
How does DAS compare to Google Stacking?
We've written a good article on Google Stacking that you might to explore.
Google Stacks are very similar to DAS. The basic difference is Google Stacks focus more on using Google properties.
However, the concept is much the same.
---