As marketers, we all need data to make better decisions but this doesn't mean that all data is available in the format we need it to be, Google My Business data being one such example.
If local SEO is a core part of your business or that of your client's, it's important to keep track of your Google My Business (GMB) user stats and traffic.
There are two ways that you can keep track of this data, which we will go through below.
Tracking Option 1: GMB Insights
Google My Business has an Insights menu that provides marketers with useful information. Once you've logged into your GMB account, click on the Insights tab to access the following data:
How Searchers Found Your Listing. Customers can either find your listing by typing the business name or address directly into Google, by searching for a specific product or category, or by searching for a brand related to your business.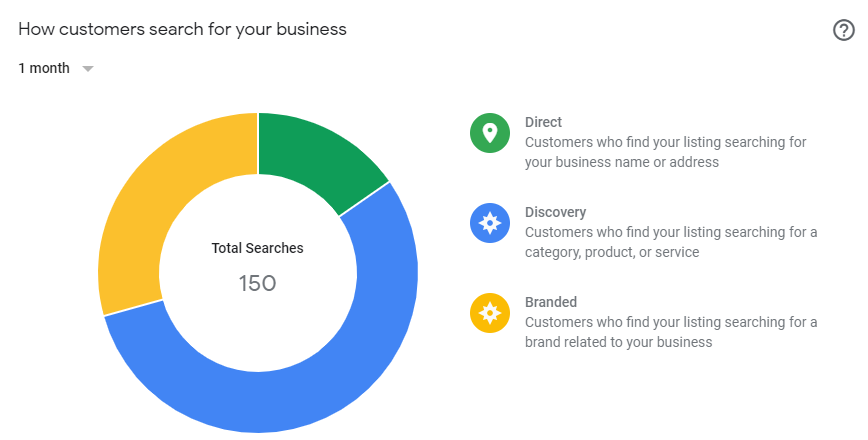 Queries Used to Find Your Business Listing. These are the most popular search queries that are currently linked to your GMB listing, which can be useful for SEO optimization purposes.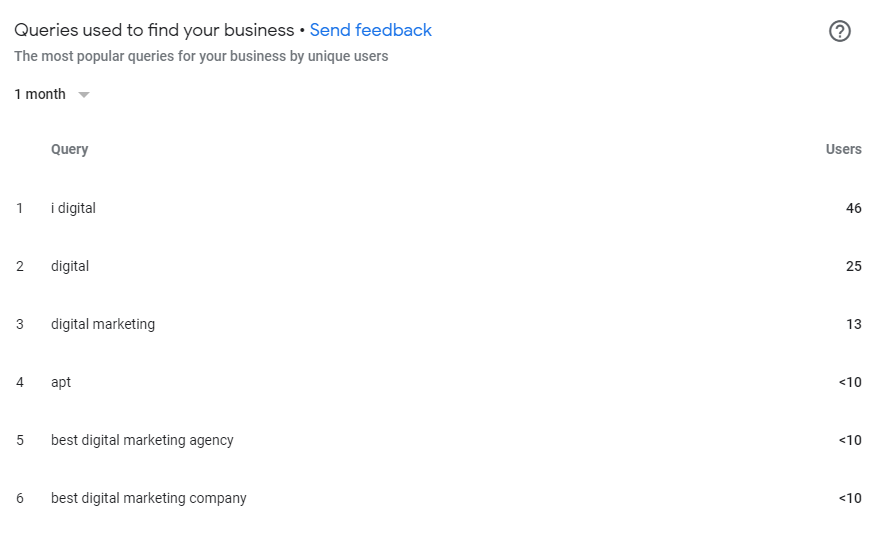 Where Searchers Viewed Your Listing. The next graph will tell you how many searchers viewed your listing on a map versus a search results page.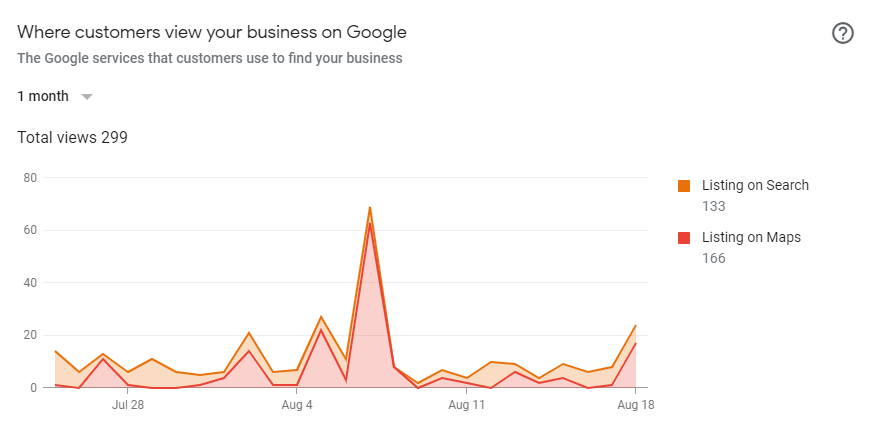 Customer Actions. Next, find out what actions most searchers take once they find your listing. They can visit your website, call you or get directions to your offices, store or location.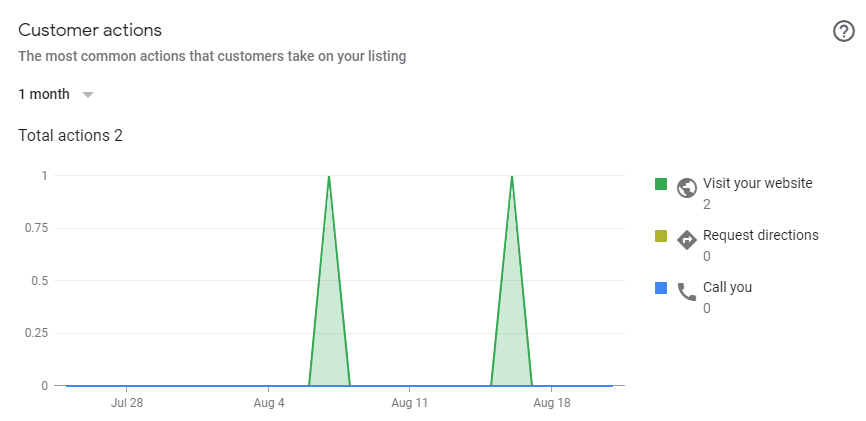 Photo Views. This speaks to the importance of optimizing your images. This graph will tell you how many photos relating to your business were viewed during a specific period. It will also tell you how your results compare to other businesses like yours.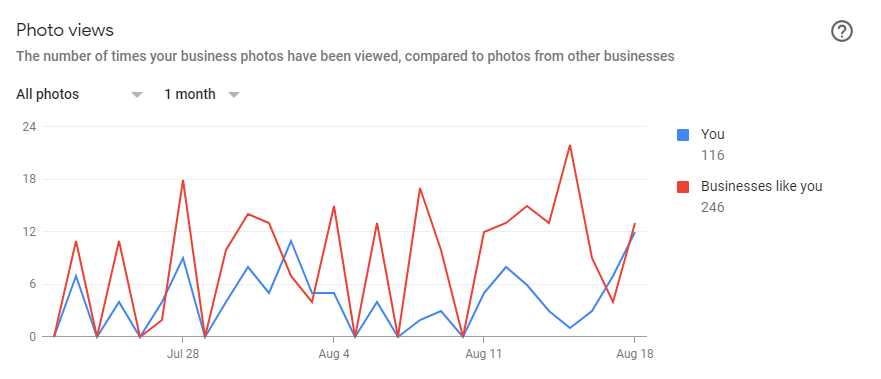 Google My Business Insights can provide you with a lot of useful information and data but what are searchers doing once they land on your website or that of your client's? This is where tracking option two comes in handy.
Tracking Option 2: Google Analytics
As much as it helps to know that your GMB listing is having an effect on your SEO efforts, it's just as important to know how searchers are spending their time on your website.
In order to track your GMB stats via Google Analytics, UTM codes will be required. The Google campaign URL builder is one of the most useful tools to use for this.
As a quick recap, UTM codes allow you to track traffic source as well as campaign source, medium, name, keywords, and content. When creating your UTM codes, it's best to use lowercase parameters as it eliminates any potential case-sensitivity issues going forward.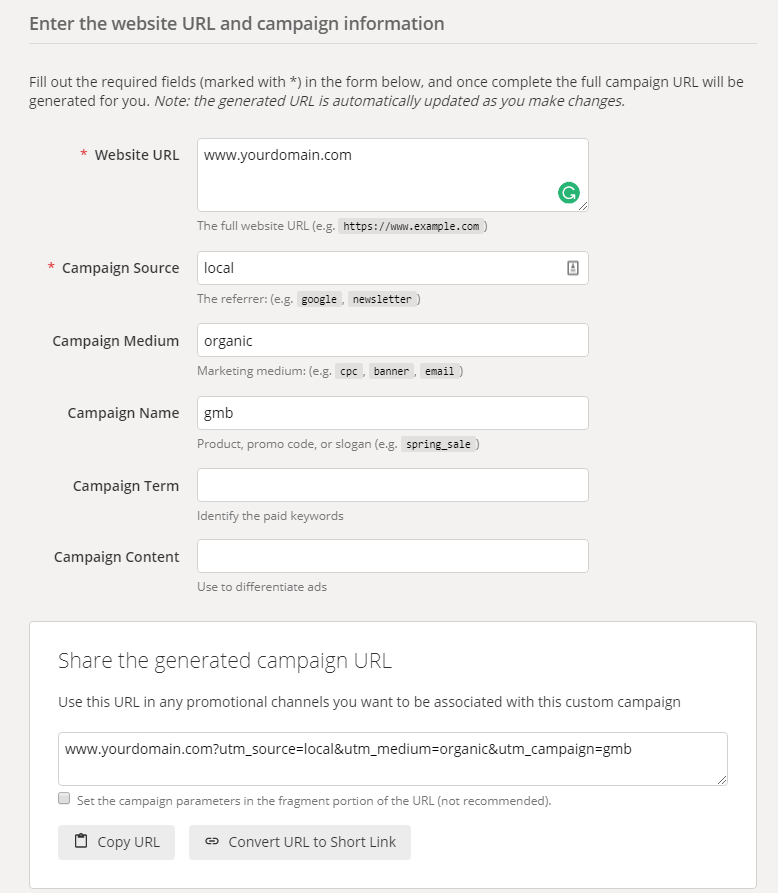 By adding UTM parameters to your GMB URLs, you can easily track and filter this traffic through Google Analytics.
Updating Your Google My Business URLs
Once you've created the necessary UTM string, log into your local listing, click on Info and edit your Website URL. Just make sure that your home page URL is canonicalized as this will avoid duplicate content.
If you create regular posts on GMB, you should consider adding UTM codes to those URLs too.
Tracking Your GMB Traffic
To make sure that your GMB traffic is being tracked correctly, visit your website via your listing – make sure that you are logged into Google Analytics too.
By looking at the Realtime Overview in Google Analytics once you've clicked on the new URL from your listing, you should be able to see your UTM parameters. If your Medium and Source are being picked up, you'll know that Google Analytics is tracking your GMB traffic.
To track this traffic in the future, navigate to the Acquisition menu item and click on Source/Medium.
As you can see, it's very easy to track GMB traffic and stats in order to enhance your local SEO efforts. In fact, it helps to keep track of all campaigns, including social media, PPC, and email marketing, in exactly this way, as it ensures you can make sense of the data much more easily.
---