As search engines progress, link building is going to become a lot harder. If you fail to build the right links for the future, you're going to put your website at risk of a penalty or algorithm update, potentially losing rankings for a website that you may have invested thousands of hours into.
Since link building can take up a lot of your time, you may be thinking about outsourcing this work to a reputable agency, and this is where Marketer's Center comes into play. Being in business for years, we know what it takes to sustain a solid ranking and build links that aren't cheap or frowned upon by search engines. While many companies try to push cheap packages that don't work, we firmly believe in developing solid products that won't put you at risk.
If you're on the fence and have no idea who you want to hire, here's why you may want to give Marketer's Center a shot as you try to find the best agency without sacrificing quality.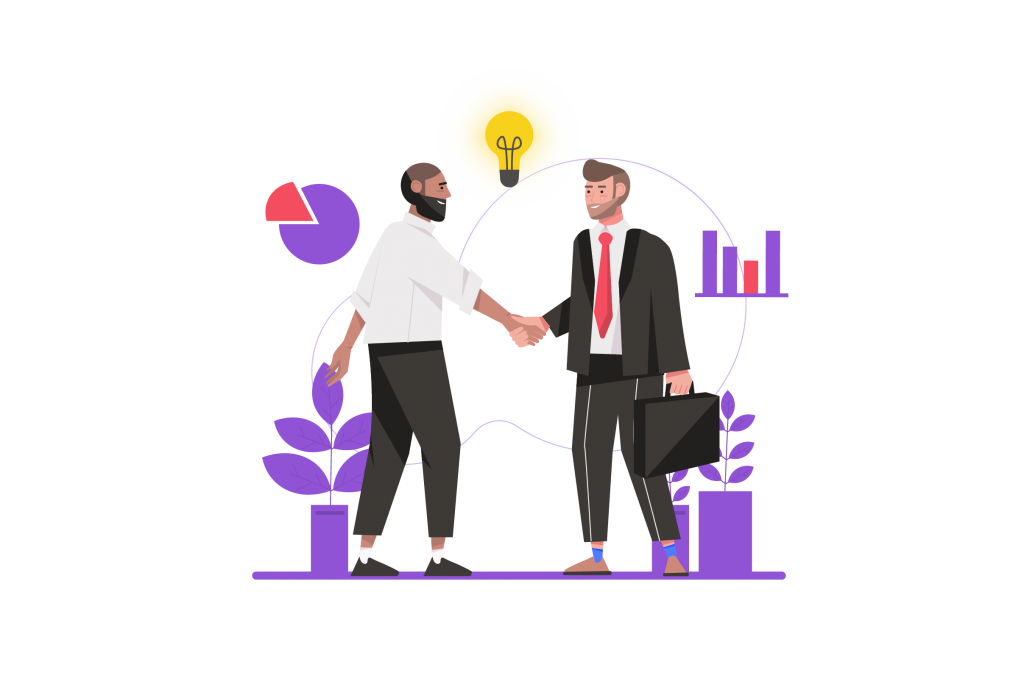 1. Transparent reporting
Have you ever hired a company and had no idea where the links show up? While some companies may send you reports, some won't be as detailed as you want them to be. This is something that we don't believe in.
Anytime you use our service, you're going to get a transparent, detailed report that shows you exactly where your link shows up, along with anchor text and other relevant details you should know. Having an accurate and consistent reporting system is essential, especially if you are trying to white label your SEO services.
2. Specialized services
Unlike most services that specialize in one service, we have diversified our package offerings to make sure that your backlinks are coming from all over the place. Today, it's so important that you're building links from as many sources as possible to look natural to the search engines.
Marketer's Center offers a variety of programs, including:
Hyper-local citations. Through this service, we build custom citations that are catered specifically to your niche. Whether you want to build citations for your own business or a client, this is the best strategy to build more than 40 high-quality citations. We have written an extensive article about citations if you want to learn more about them.
Big citations. Big Citations was designed to help your business acquire the 20 must-have citations, map listings, and aggregators on the web. Priced less than 30 percent than local competitors, this service can help you dominate just about any local niche.
Vertical placements. Vertical Placements isn't your usual guest post. We designed this service to help businesses acquire some of the most relevant links on the web, and when you get a link through this service, you will be amazed at the authority, and relevancy, and will be more than happy to show it off to clients and friends. Finding the right guest post service can be difficult, but it shouldn't be.
Press releases. Unlike our cheap competitors, our Press Release Marketing Machine was designed to get your press release syndicated with five of the most powerful press release syndication services out there. Using our in-house professional writer, there's no reason you won't be happy with the results. If you are, we offer a full refund with our no-BS guarantee. Press releases are still relevant. Give them a shot.
Social foundations. Known as an affordable KnowEm alternative, Social Foundations will get you authority links from some of the most popular social media websites on the web. If your business hasn't reserved its brand name yet on these social media websites, this popular setup service can get the job done in a snap.
3. Affordable reseller pricing
Even if you're not running your own personal projects or business, we have fantastic options for those who may be interested in reselling our SEO services. As you can see from the options noted above, we have a handful of link building services that we're more than happy to stand behind. If you want your SEO reseller plan to work, you have to work with an agency that actually knows how it's done efficiently and properly.
4. More than SEO
Whether you have a bad online reputation or you're looking to draw in more traffic from social media sources, we can expand your service offerings with social media marketing, reputation management, and advanced press releases that can land in the hand of some powerful media outlets.
For instance, we can also deal with GMB optimization, which can help with your citations, link building, and reputation management all at the same time. And you can also white label our GMB services if you want.
---