According to Think with Google, 50% of all people who perform a local search on their phones end up going to a physical store within a day.
Also, 4 out of 5 customers use search engines like Google and Bing to find local information. They use mobile devices such as smartphones, laptops, and tablets to search for a local store address, their business operation hours, product availability and map directions.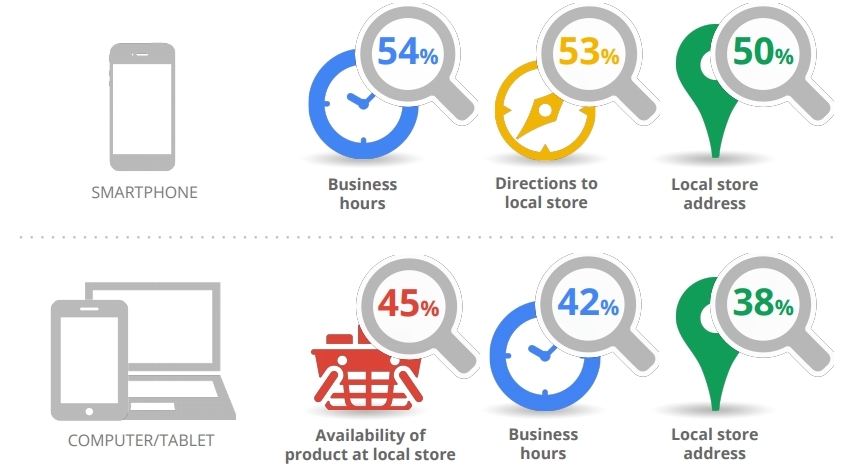 It's no secret that local SEO is essential for brick-and-mortar as well as service-based businesses. And while you can follow the usual SEO formula to boost rankings and increase awareness, it's necessary to have a local focus. Check out this fact: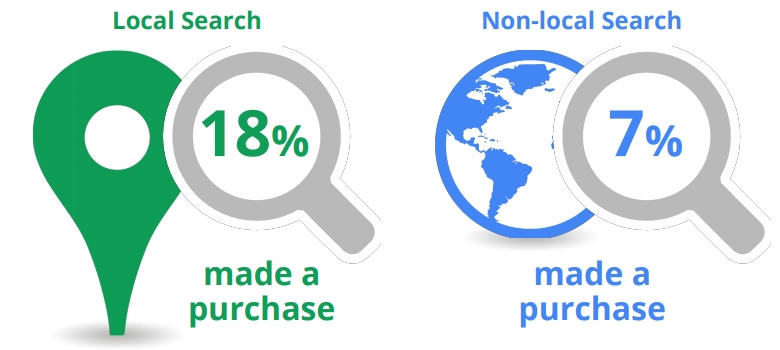 With such impressive conversion numbers, you must consider local SEO as the most important strategy for ranking local businesses.
There are many local listing services that you can choose from –
Moz local
Yext
Bright local
Local Listing Ninja
Whitespark
In this article, however, we are going to talk about Local Listing Ninja and how it makes it easier to list businesses on a variety of different directories while managing listings for multiple clients at the same time. We are going to help you figure out whether Local Listing Ninja is a tool you should be considering and its comparison against Yext.
Local Listing Ninja – A Brief Overview
Local Listing Ninja is fast becoming the most talked-about alternative to Yext. In a nutshell, the platform claims to place your business on more local business directories for less.
Local Listing Ninja forms part of Tutelary Marketing, a full-service local SEO agency based in Nashville. Since the Tutelary team was already taking care of local listings for their clients and was aware of the impact that listings can have on rankings, they decided to create a tool that local businesses could benefit from.
Here are some pros and cons of Local Listing Ninja before a direct comparison with Yext:
Pros
It has a wide selection of local directories except a few like TripAdvisor, Whitepages, etc. Here are the sites that Local Listing Ninja submits data to –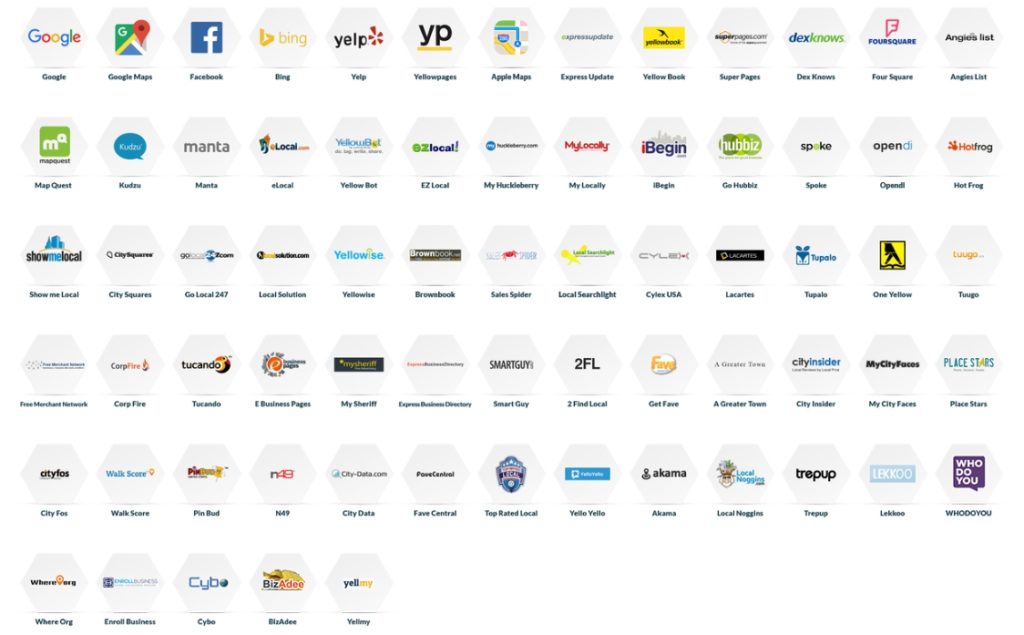 The best thing about Local Listing Ninja is that it not only helps with creating and claiming listings, it also helps in correcting old or incorrect data. They also focus on duplicate suppression.
Cons
They don't offer any other services such as ORM, Review management, etc.
It is expensive – It take a one-time payment fee of $649. (They also charge an extra $100 if you are relocating and need your NAP to be updated.)
Nevertheless, the platform makes it easy for local businesses to add and manage listings across a wide selection of local directories from one easy-to-use dashboard. Here is how it compares to Yext:
Local Listing Ninja vs. Yext – A Quick Comparison
Let's do a quick comparison between the Local Listing Ninja and Yext.
Expertise. Both platforms are backed by a team with years of experience in the SEO space, however, the Local Listing Ninja brand is still new
Number of Directories. While Yext only places local businesses on 55 local directories, Local Listing Ninja has 77 directories
Client List. Since Yext has been around for longer, they do have quite an impressive list of clients but Local Listing Ninja has already managed to rack up quite a decent amount of positive reviews from clients in a short space of time
Listing Ownership. This is one area where Local Listing Ninja stands out. Clients still own their listings should they choose to cancel their membership. Yext, on the other hand, retains ownership of the business listings they create
Cost. Yext currently charges an annual fee, while Local Listing Ninja only asks for a once-off fee to use their services. The once-off fee is slightly more expensive but it is only once-off. There is a catch though, if you do need to update your listings, you will need to pay another once-off fee of $100 if you don't want to manually update the listings yourself
Automated Updates. While Yext automatically updates business listings across all directories whenever a change is made, Local Listing Ninja does things manually. There are pros and cons to both these options. One is faster but the other is probably more accurate
Duplicate Discovery. Both tools are designed to pick up on duplicate listings on the same sites as well as bad data to avoid damaging your Google rankings
Enhanced Content. Both platforms allow you to add photos, descriptions, keywords and any other important information you want to highlight on your listings
Added Features. Yext does offer slightly more bang for your buck in terms of additional features, including reputation management and review generation
Local Listing Ninja Reviews
If we look at sites such as Facebook and SiteJabber, there are no negative Local Listing Ninja reviews as yet.
Of the 114 people who have reviewed Local Listing Ninja on Facebook, all of them have given the platform a five-star rating. Clients agree that the team is professional, fast, and the platform has helped them save a lot of time.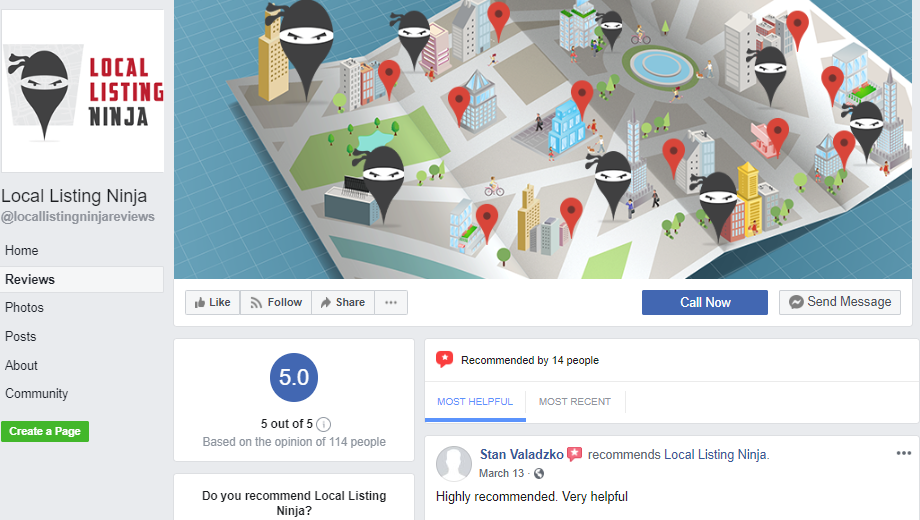 The same goes for SiteJabber, so far the platform has a five-star rating, with reviewers agreeing that Local Listing Ninja makes it easy for small business owners to manage their listings and boost their rankings.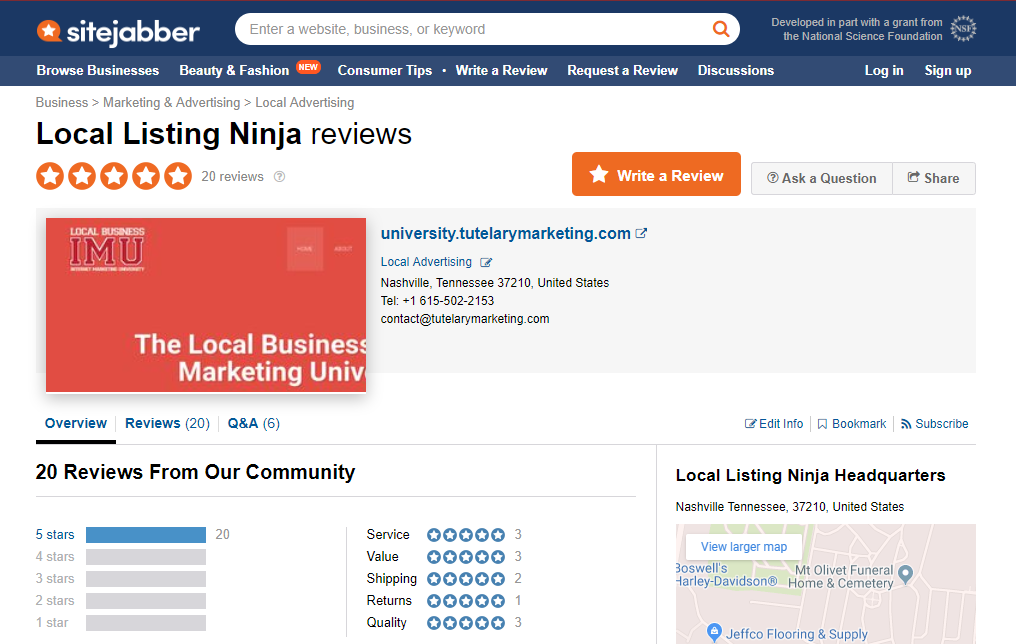 Here are some reviews:
If you wish to go ahead with Local Listing Ninja, here is how it works:
Sign-up via their form
Complete the payment.
You will have to then fill their"Business Info Form" and submit business information like NAPW, also your business hours and pictures.
Your information will be verified by their SEO professionals
Once the data is verified, they are then manually submitted to their database of sites.
They will share all the listing data along with login details in a spreadsheet within 2 weeks.
Conclusion
Choosing between Local Listing Ninja and Yext all depends on what your needs are. If you just want to get set up and are happy to manage your listings yourself thereafter, Local Listing Ninja is a great fit. If you would prefer a third party to manage your listings and assist you with additional SEO services, Yext is probably better for your business.
---