In today's competitive digital market, citations play an integral role in establishing your business and building an impactful brand presence. How? Most customers use major search engines like Google to find information on services and businesses locally. However, a significant portion of this crowd inevitably gets directed to local business directories. These directories serve as powerful platforms to drive heavy footfall and also have higher organic search rankings for popular search terms. Building local citations to appear on these business directories may not only help improve your search rankings but also make your brand easy-to-find across these platforms.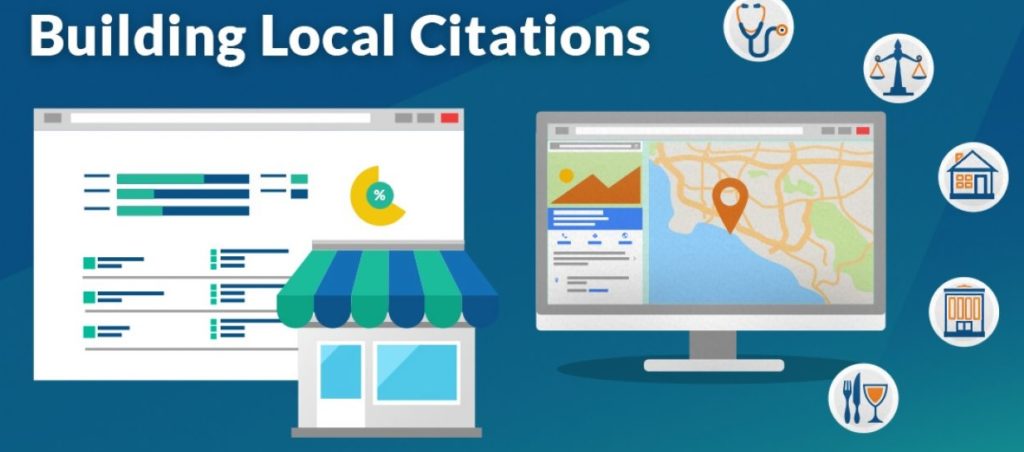 It is a vital element of local search optimization, wherein there is a mention (aka citation) of your business, products or services on a third-party website – local directory, nice/industry directory, event site, or review site. The mentions will typically include your business name, address, phone number. Additionally, it may also have more important details such as a short description of your products or services, payment modes, business hours, images, etc.
What is Yext?
Yext is a cloud-based citation building tool that provides businesses with an opportunity to address your customer queries right when they are searching for products or services related to your business. The idea is to empower businesses wherein they can answer customer questions themselves, and NOT from unverified sources. It is a preferred solution for businesses because 82% of online answers about your brand come from unproven sources. This can remarkably affect your brand image if the citations aren't relevant or accurate.

Through Yext, you can provide the right brand answers to your consumers, address their feedback, and foster loyalty. The cloud-based tool further helps "capture, convert, and retain more customers" by delivering rich and insightful answers about your business whenever someone asks a question online. By minimizing manual effort, time and discrepancies, the tool can help enhance operational efficiency.
Cons of Yext
However, the biggest disadvantage of Yext is it works with only a handful of directories. This can affect your brand's reach across a diverse range of platforms. Additionally, the basic reporting system is also not satisfactory. And if you stop paying for the service, your listings will also automatically go away. The huge cost of building citations on Yext is another disadvantage of why businesses are now looking for a good alternative.
Looking for a cheaper alternative to Yext? Then you have come to the right place. As the best Yext alternative, you will find among all of Yext competitors, you can be sure that we have the ideal solution for you – at a more affordable price and with more to offer you.
2 Approaches to Citation Building
If you have used the citation building services provided by Yext, then you probably know that there are two main approaches to building citations – automated and manual. With manual citation building, you need to sign, claim and verify every citation. Needless to say, this consumes a lot of time and can drain you physically and psychologically.
Automated citation building, on the other, involves the use of the software. Of course, service will not control your local business citations. However, this is still a better alternative in the long run than going the manual way.
Introducing the Best Yext Alternative: Marketer's Center Citation Services
If you are looking to make smarter decisions about local search, then you need us. As the best of all Yext competitors, you can be sure that we will provide you with the essential, fast, and accurate data you need to improve your local search engine optimization performance.
We are currently used by thousands of resellers, consultancies, and agencies across the globe to improve local search. These clients continue coming back to us because we are the best, most affordable of all Yext alternatives.
Marketing Center typically takes 3 approaches to improve your local citations and maximize your presence:
Hyper-Local Citations: We help create custom, handmade local business citations that cater to your unique niche and city. It is suitable for businesses that are positioned hyper-locally and target only audiences in their core niche and city. The search terms and positioning for such citations are likewise built to generate only the most relevant traffic.
Big Citations: This is a process of building high-authority citations by combining submission to 20+ best citations and major local data sites. It is most suitable for new businesses or websites that do not have too many citations yet. The approach focuses on building big data aggregators and must-have citations at just 30% of the cost compared to Universal Business Listings or Moz Local.
Rich Media Citations: Rich media citations combine the power of local links, videos, and local citations together, providing a bigger platform for businesses to showcase their products or services, and drive traffic. The process involves image & audio syndication, video production and syndication, local link building, and creating high-authority local citations.
Not only will we provide you with snapshots of your local citation progress, vis-à-vis your competition, but we will also ensure that you can finally make the tactical decisions required to put you on top of your industry.
Additionally, we can save you time and money by getting you the right results every single time. This is why we are the local SEO toolkit of choice for so local SEO resellers.
By continuing to be incredibly useful and helpful to our clients, we ensure that our tools can enable them to manage their own customer bases effectively and affordably. Is it any wonder that we are a more affordable alternative to Yext? With our services, you will soon discover that we will become an integral part of your marketing fulfillment for all your local SEO campaigns.
By using our service, you will also be able to gather all the data you need to enable you to respond to your customer's needs and concerns. This will, in the long run, improve your levels of professionalism, and keep these customers coming back to you over and over again.
Instead of jumping from one reporting tool to the next, why not try us today. At Marketer's Center, we will give you everything you need to empower your local search engine optimization strategies including launching, maintaining and growing your client's results.
Our Service Offering
At Marketer's Center, we will enable you to automate all the following processes:
Audit Your Pre-Existing Citations and Clean Them Up If Necessary
Build All Sorts of Citations: Structured, Unstructured, and Rich Media
Perform White-Label Reporting
We Have 10 Great Services for Local SEO and Growing!
As local SEOs and as local business owners, you can sometimes be guilty of employing boilerplate search practices. One thing you need to remember, however, is that local SEO is one of the most evolving of landscapes on the online world. Therefore, you need to use a service that will enable you to adopt all the changing practices before your website and business is affected. Marketer's Center will help you do exactly that – but more effectively and affordably than Yext. With our service, you also will be able to manage your local SEO efforts easily and professionally.
We take a comprehensive approach to Local SEO with more focus on local citations. Therefore, Marketer's Center offers ten distinct local SEO solutions that include:
Hyper-Local Citations
Big Citations
Rich Media Citations
Local Citation & Website Audit
Citation Cleanup & Boost
Google Cloud Links
GMB Foundations
GMB Premium Posts
Local Mini Sites
Infographic Creation and Distribution Service
Why Choose Us?
Marketer's Center is one of the greatest of all Yext competitors you will come across. Our Hyper Local Citations, for instance, is way cheaper than it is on Yext. We also have the following in store for you:
a) Control
We will give you greater control over the citations you build. This means they won't be messed up if you discontinue working with us. We will also provide you with full passwords, and logins to access all these citations.
b) Fees
Unlike Yext, we won't charge you monthly or annual fees. You only need to pay once. Additionally, there are no hidden or extra fees. Just pay what you order.
c) Citations
We can provide tons of citations. Yext only performs about 10% of the total citations a business needs online to actually compete. Marketer's Center performs the other 90% – and at a much more affordable rate!
d) Ranking
Did you know you don't even need Yext to rank? Plenty of SEOs have figured that out, some the hard way, and some haven't even tried Yext at all and are having great local rankings. Why pay their high fees when we can help you accomplish the same thing?
e) Greater Value for Money
With us, you get more value for your money. For instance, we will help your business get listed with 300+ websites.This is a great advantage over Yext because the latter works with only a few third-party websites, thus, having a narrower scope of building citations and promoting your presence.
f) Support
Additionally, as the best Yext alternative, we support each and every country on the globe. We dedicatedly address our client queries in a prompt and efficient manner.
g) Reports
You can also easily white label the reports we generate, which is great for reselling the same to your local clients. This is a unique feature that our citation builder provides and is most suitable for SEO agencies.
h) Reseller Dashboard
Check out our sleek reseller dashboard, it makes managing multiple clients and multiple locations a breeze.
Check Out Our Reseller Prices
Go to our Reseller Dashboard and request an invite. Inside you'll be able to download a full price list of everything we offer.
---